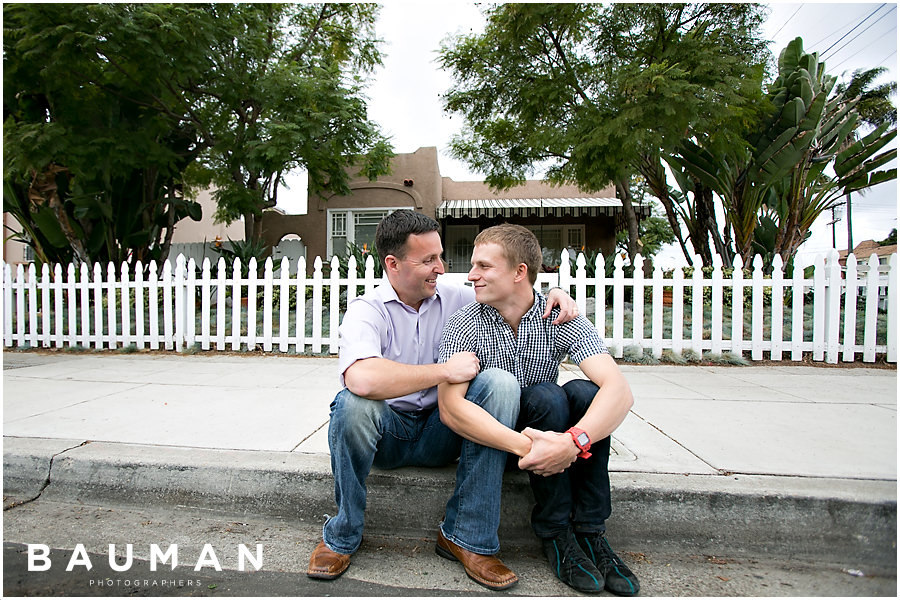 Last week, we shared some of our (many, many, many) favorite moments from Stephen and Colin's private ceremony at the San Diego Courthouse. If you missed it, click here to view the blog post! After the ceremony, we captured portraits of Stephen and Colin in the beautiful home they've created together. These dashing guys looked so sharp and sweet in their suits! We loved photographing them as they stole kisses in the kitchen and enjoyed a glass of wine in their backyard.
North Park is really special to Stephen and Colin. It's where they love to walk, run, and bike. It's where they've made their home – complete with a white picket fence! Their story just would not be complete without  photographing them in their neighborhood. They're so effortlessly adorable, whether they're sitting on the sidewalk, grabbing a beer and burger at Crazee Burger, or playing around by the water tower.
Check out some highlights from their session, and definitely keep an eye out for more of these guys this summer, when they celebrate with friends and family!