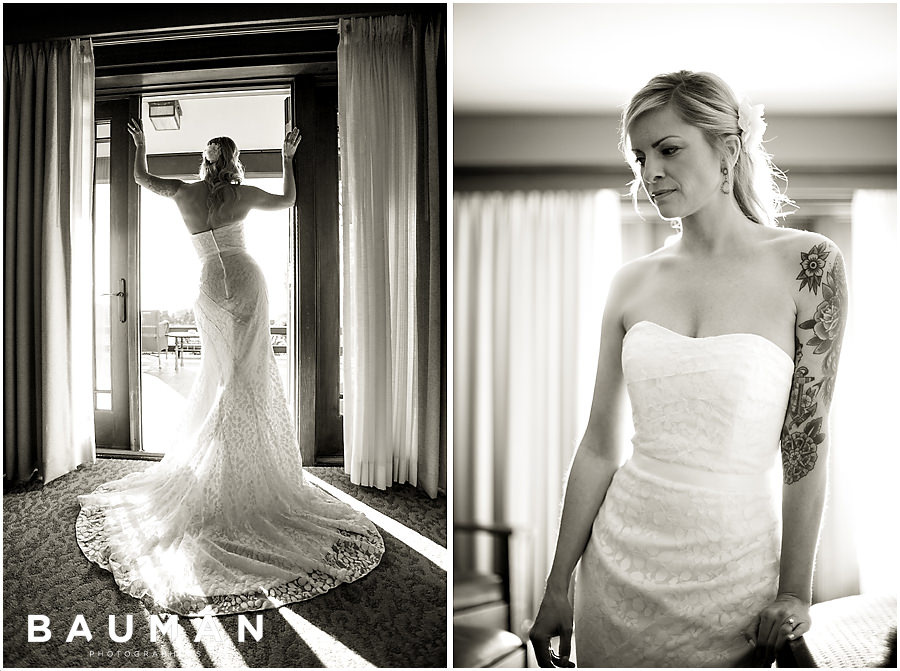 Sara and Josh carefully selected The Lodge at Torrey Pines for their elegant and intimate wedding day. The Lodge is one of San Diego's most luxurious hotels, offering outstanding hospitality. Its architecture celebrates simplicity, and creates the inviting warmth of a home with crackling fireplaces, heavy wooden beams, and overstuffed leather chairs. The grounds are accented with countless romantic and secluded spots, edged with evergreen trees and tufts of golden and green grasses.
Sara's flowing white dress was embroidered with a lovely flower and vine pattern, and her gorgeous tattoos offered a breathtaking splash of turquoise, burgundy, and lavender. Sara has a statuesque beauty, and a quiet confidence that easily turns into laughter. Josh's handsome, strong features were matched by his choice of classic tweed suit, and his blue and green silk paisley tie was a perfect complement to Sara's beautiful tattoos.
Their wedding's details and decor showed a great deal of care, from the exquisite flowers designed by Green Fresh Florals to the wooden discs hand-branded with each guest's name. The two-tier cake prepared by Flour Power was as delicious as it was beautiful, with the icing decorated with fresh roses and touches of delicate wildflowers.
Creating portraits with Sara and Josh was a pleasure. We explored the expansive grounds' winding paths and the hallways of the Lodge's  homey interior, and we found countless cute and quiet spots for these newlyweds to be themselves. These portraits are dramatic, emotional, and eye-catching – capturing the quiet romance and upbeat energy that define them as a couple.
Congratulations, Sara and Josh!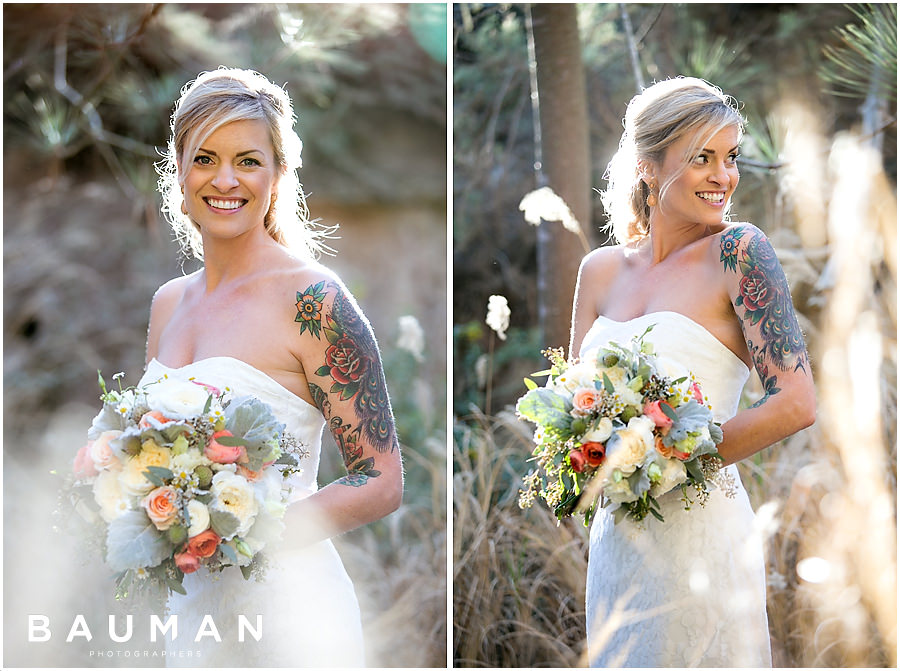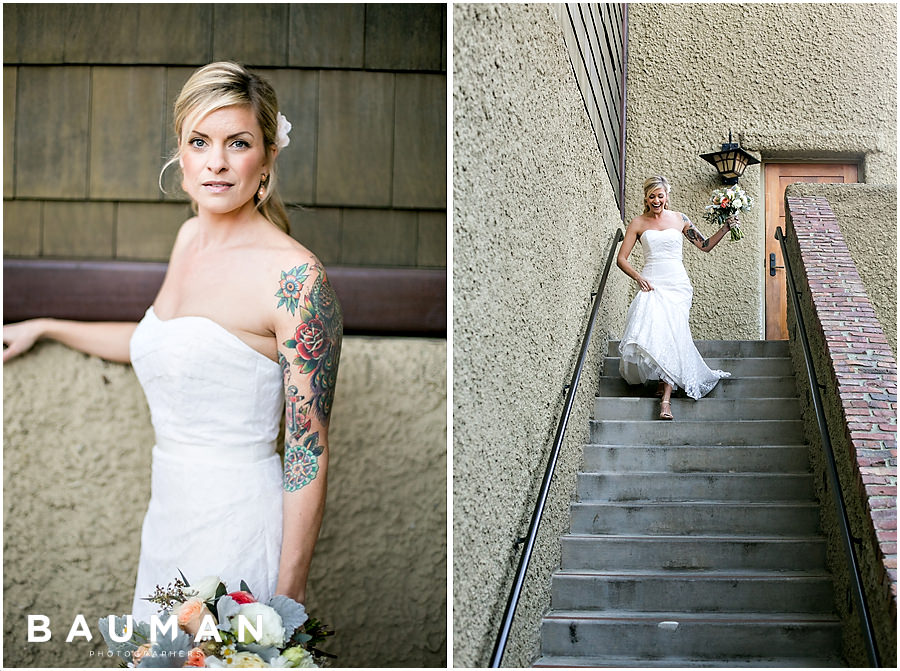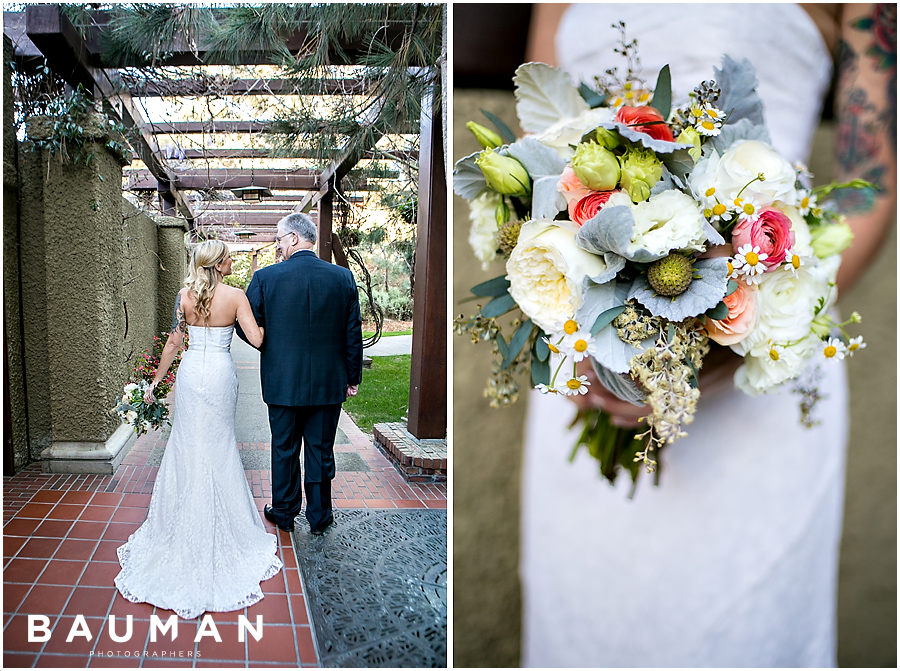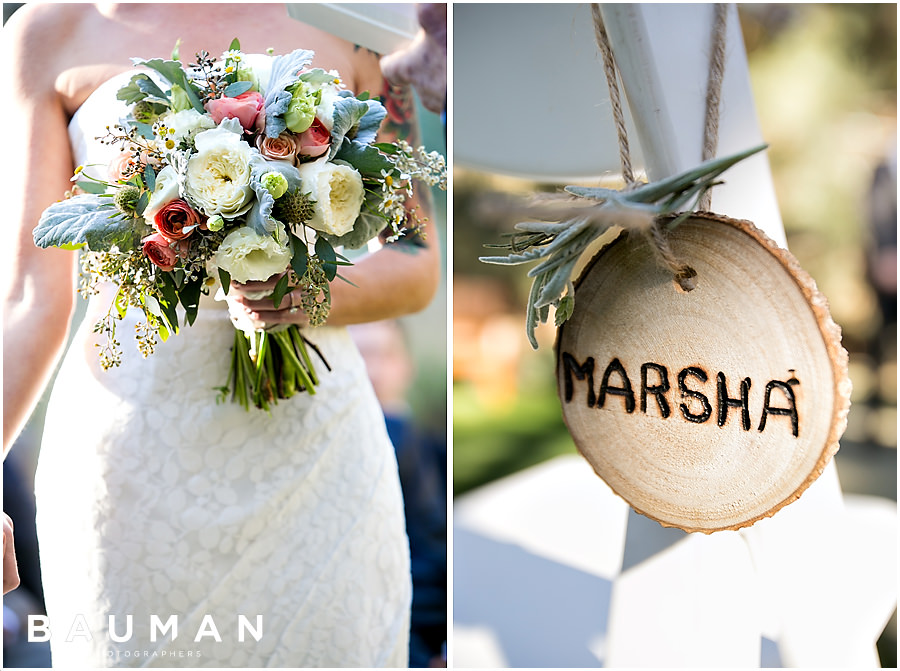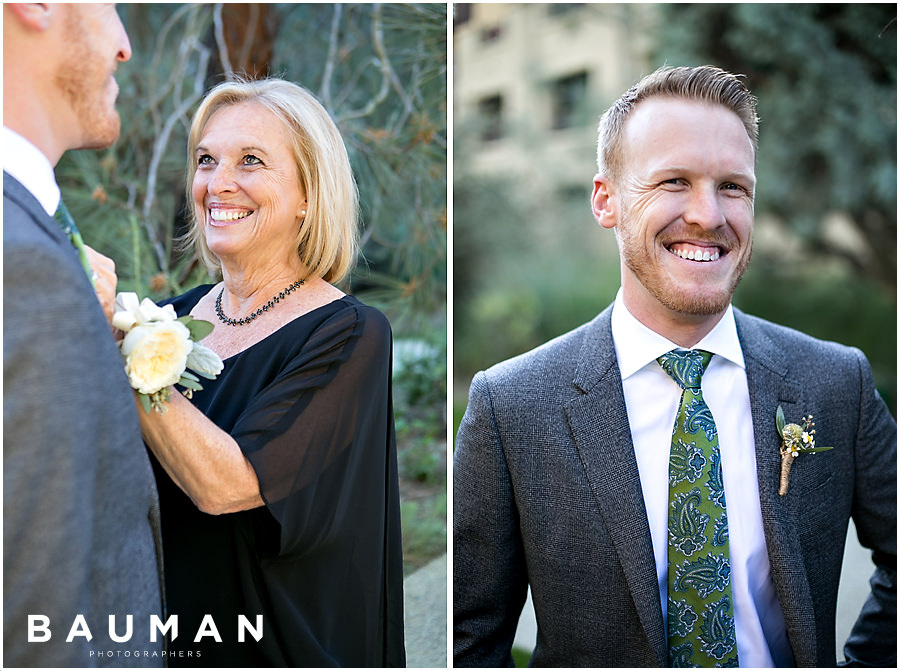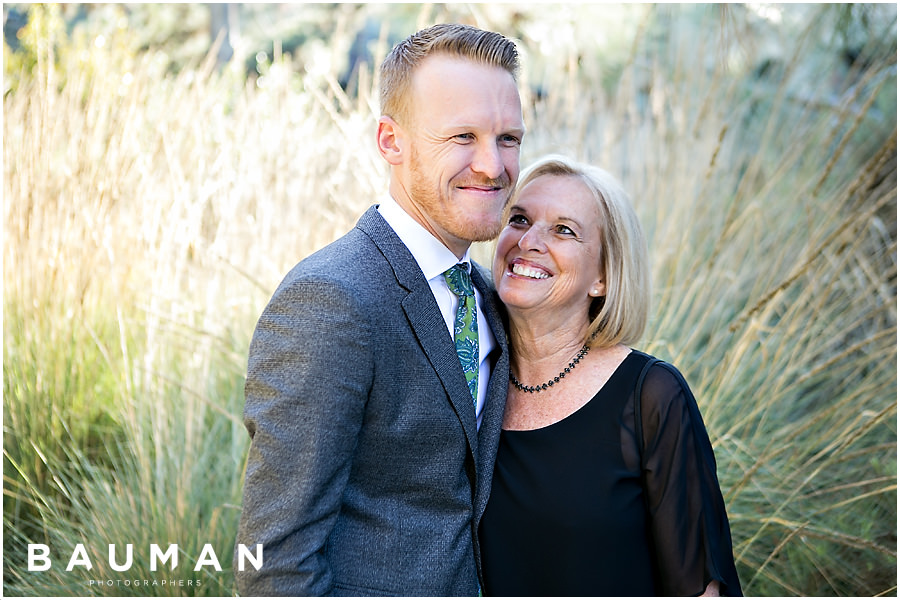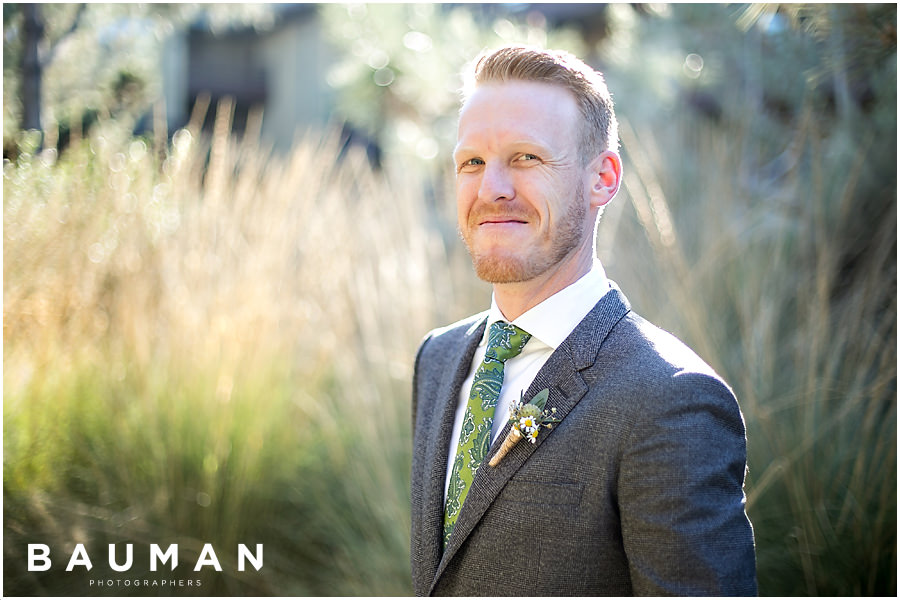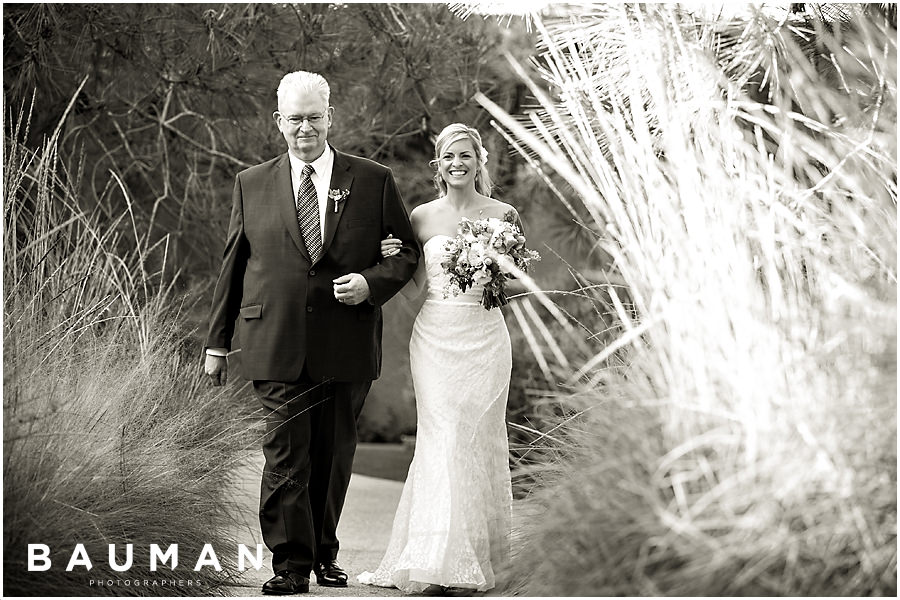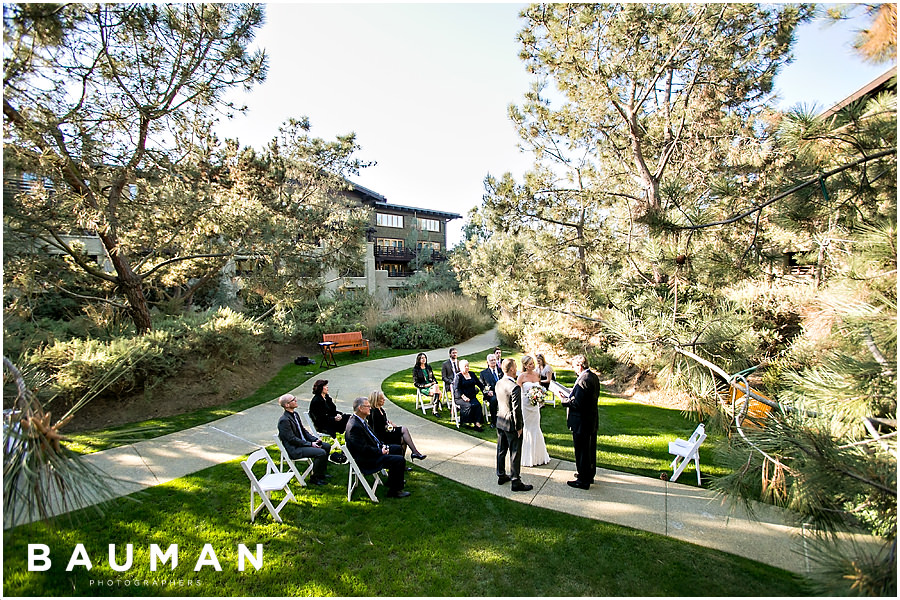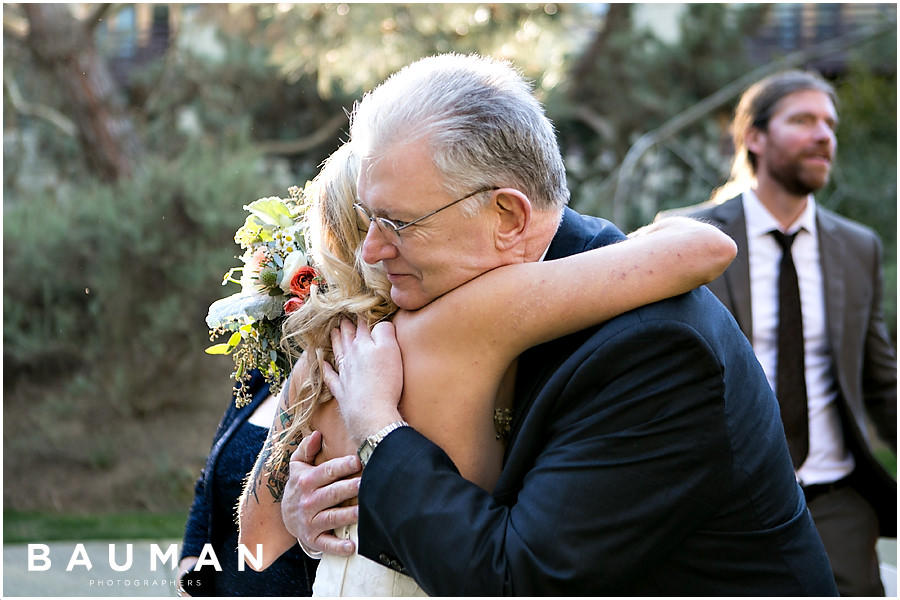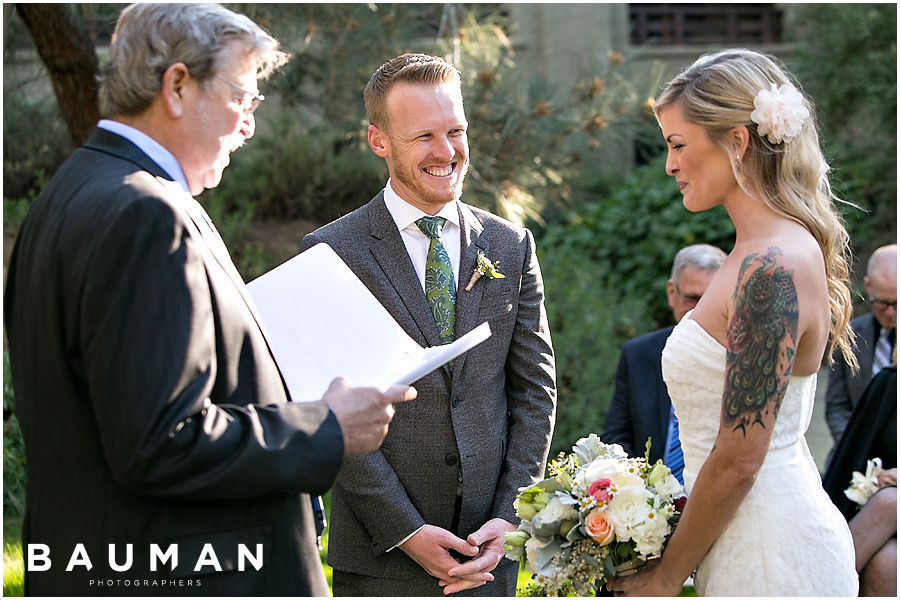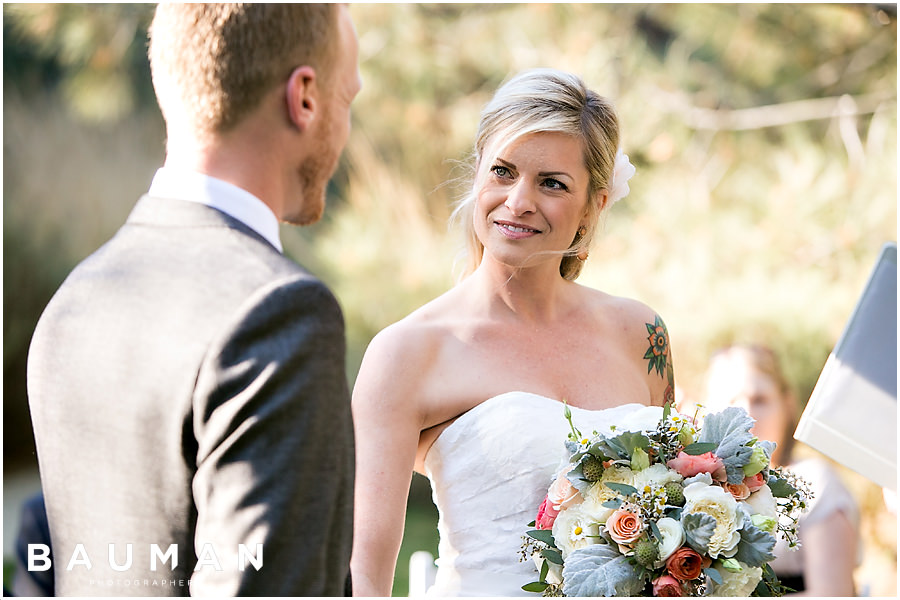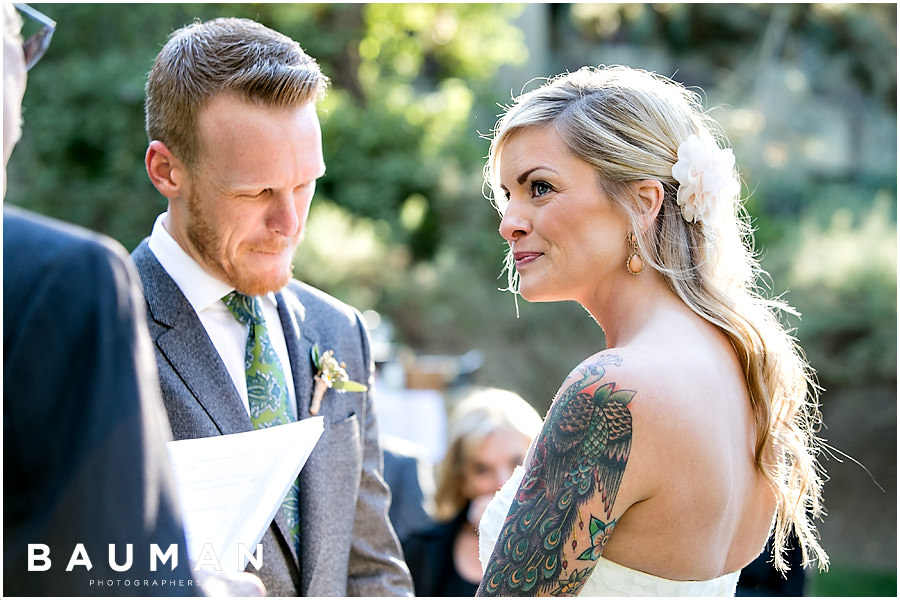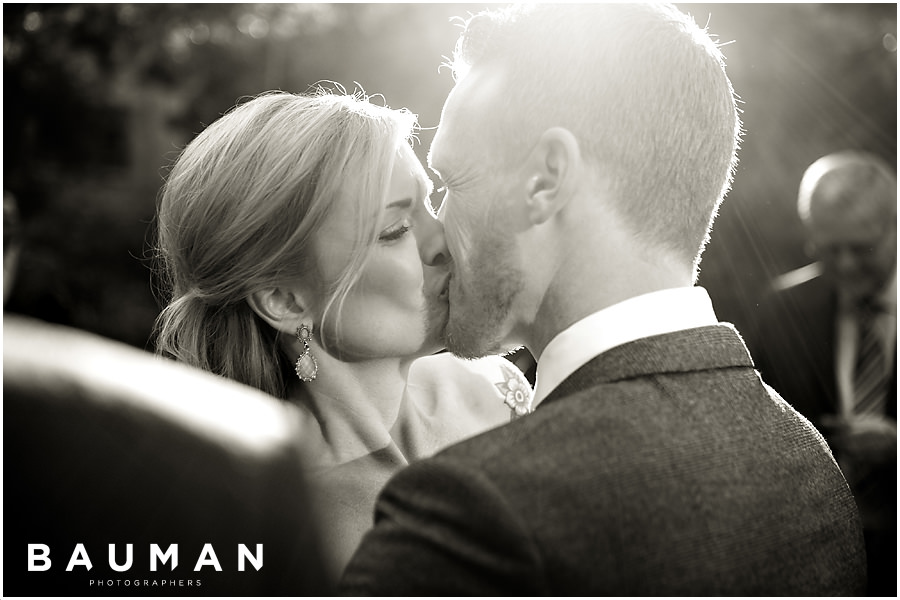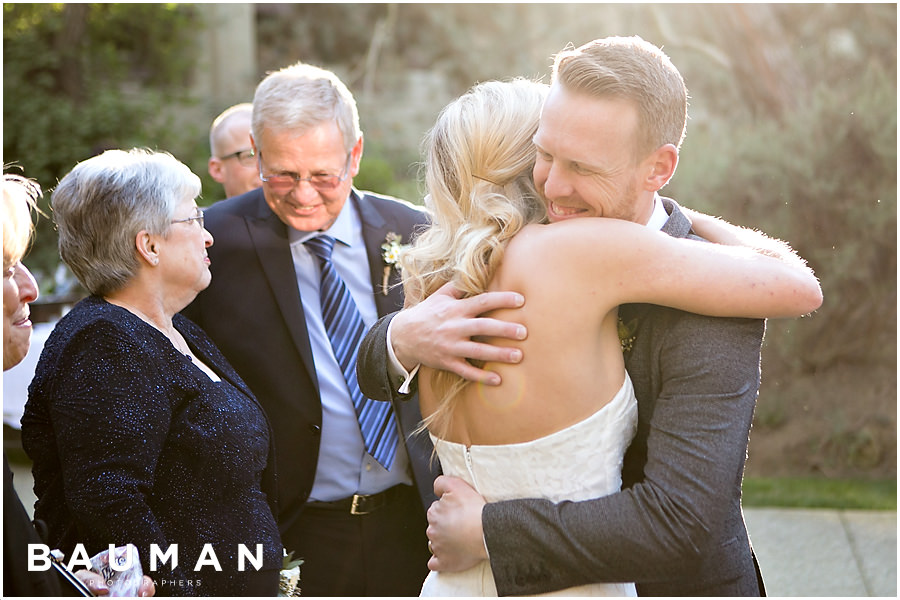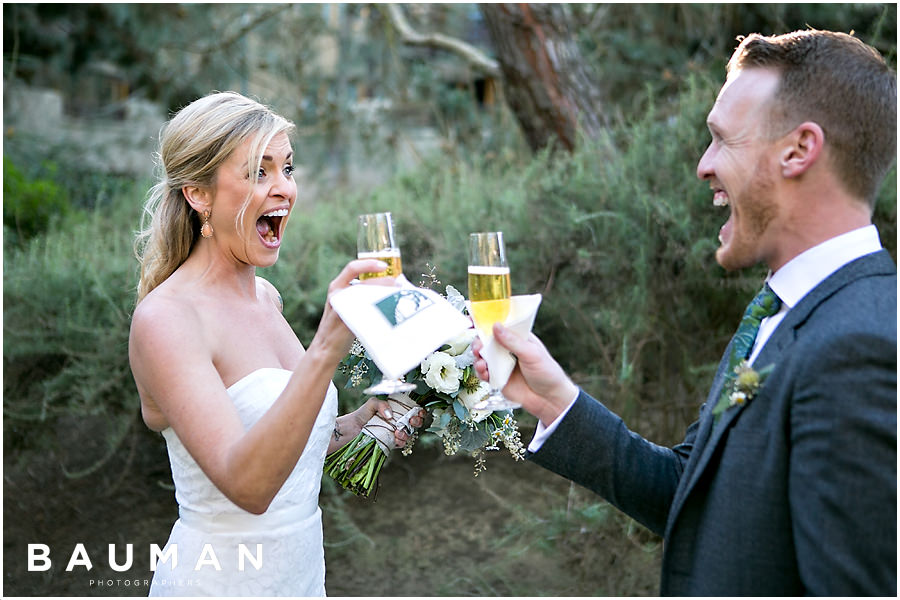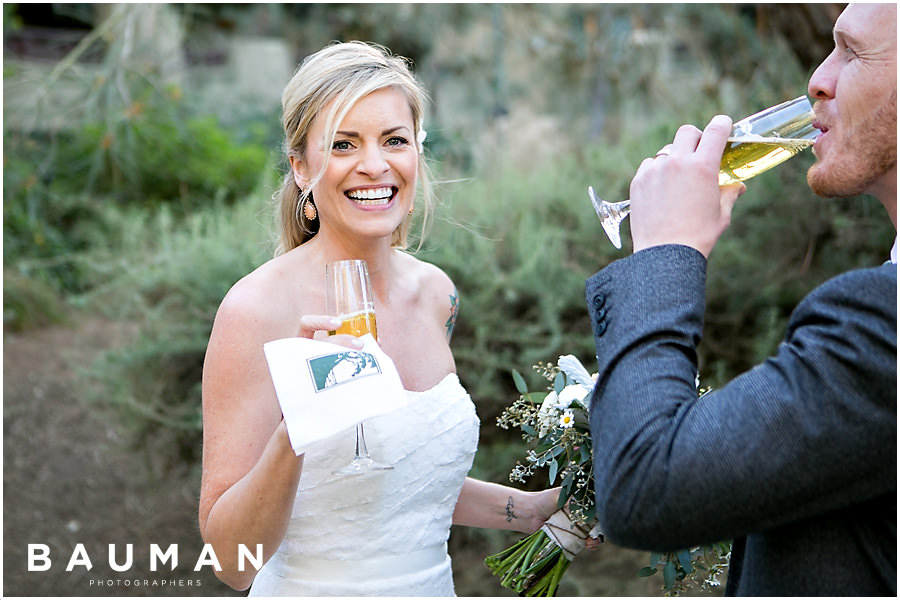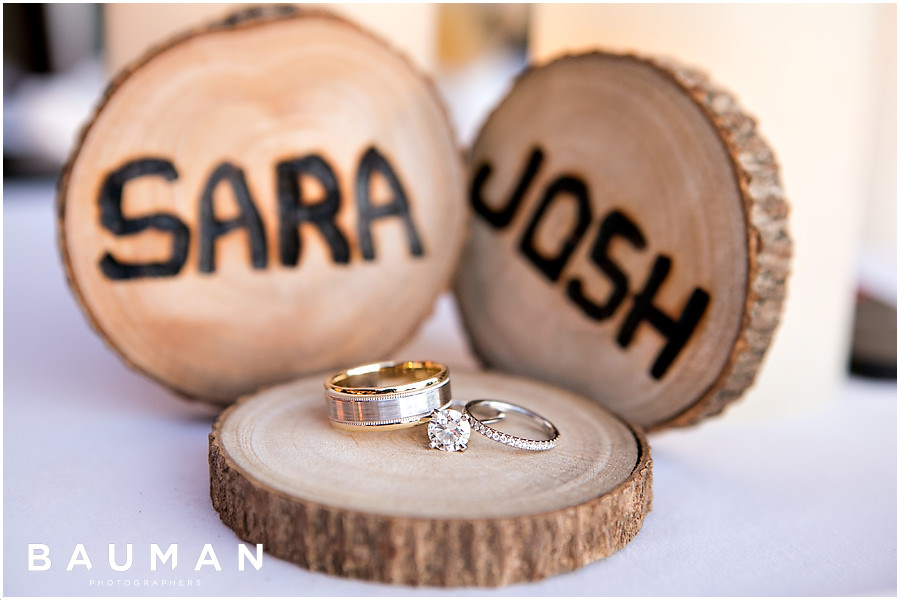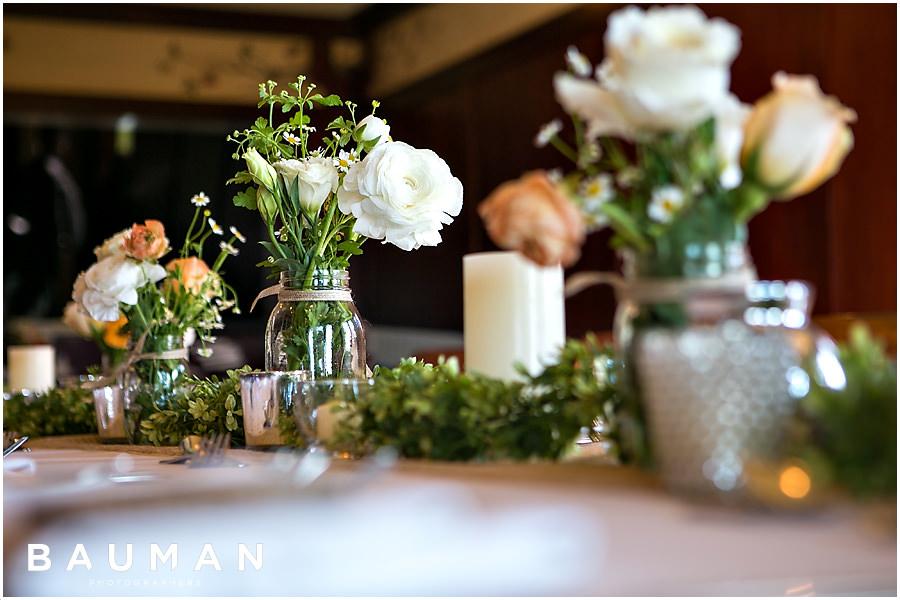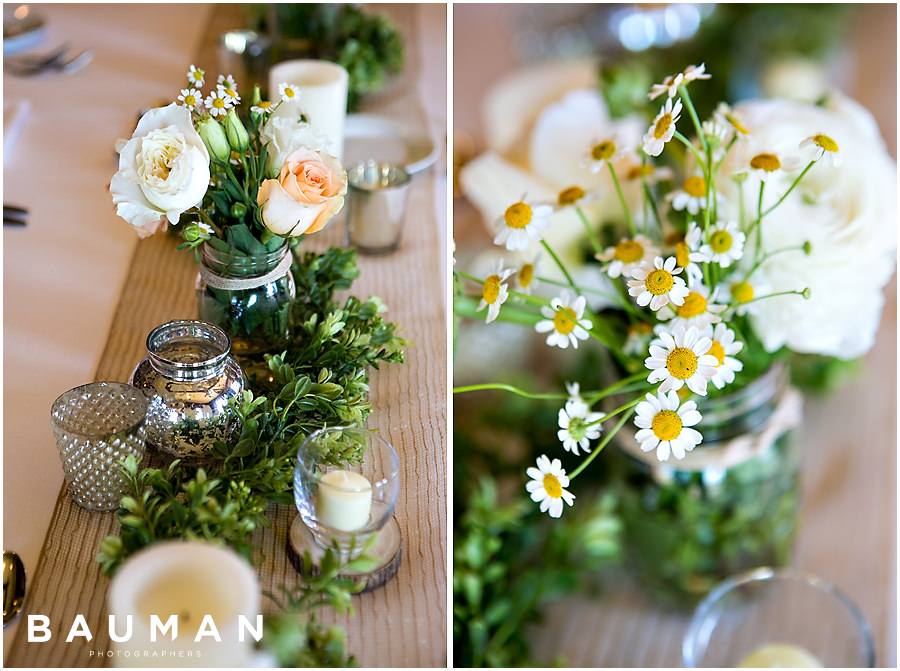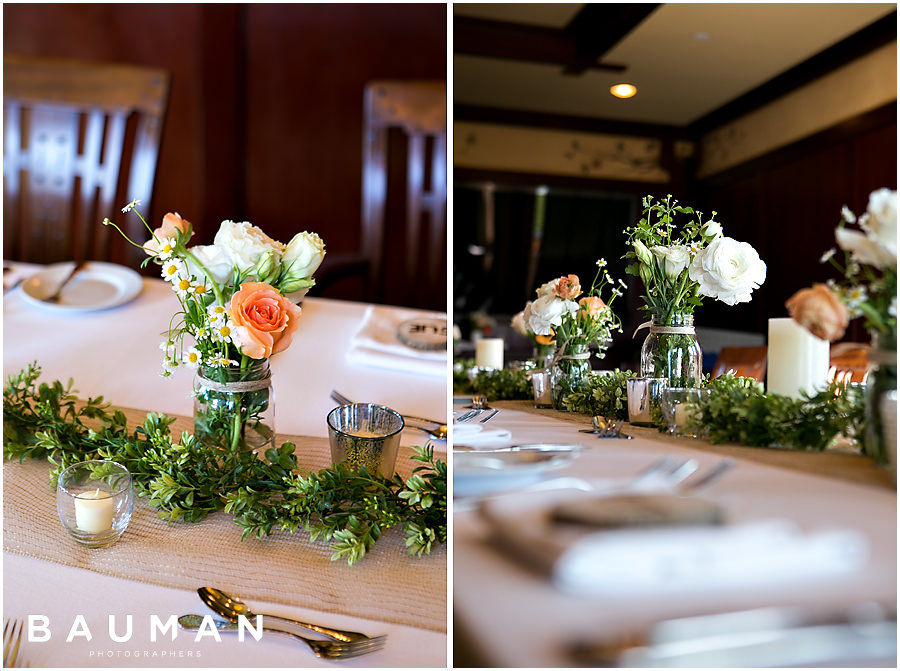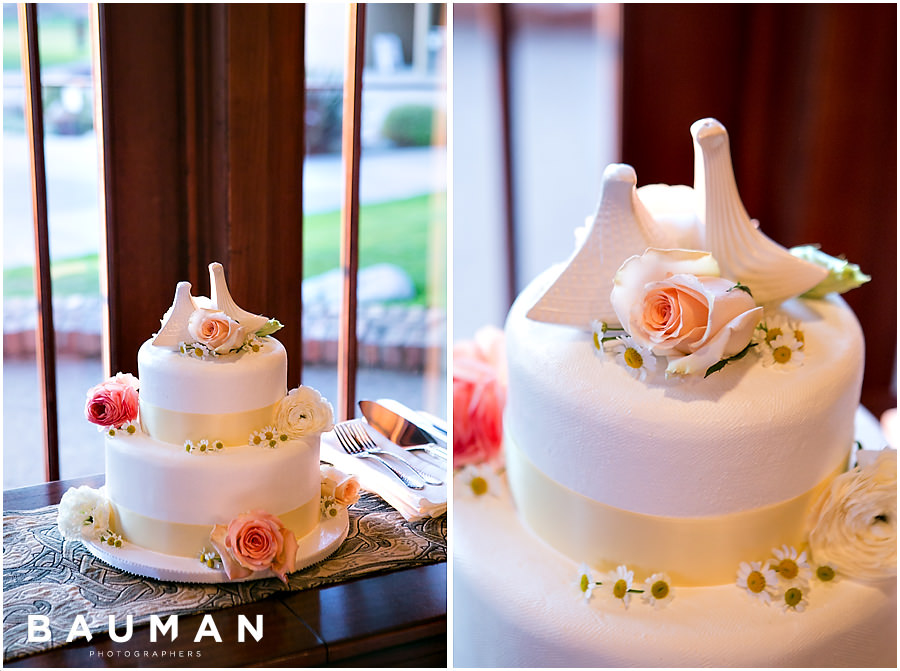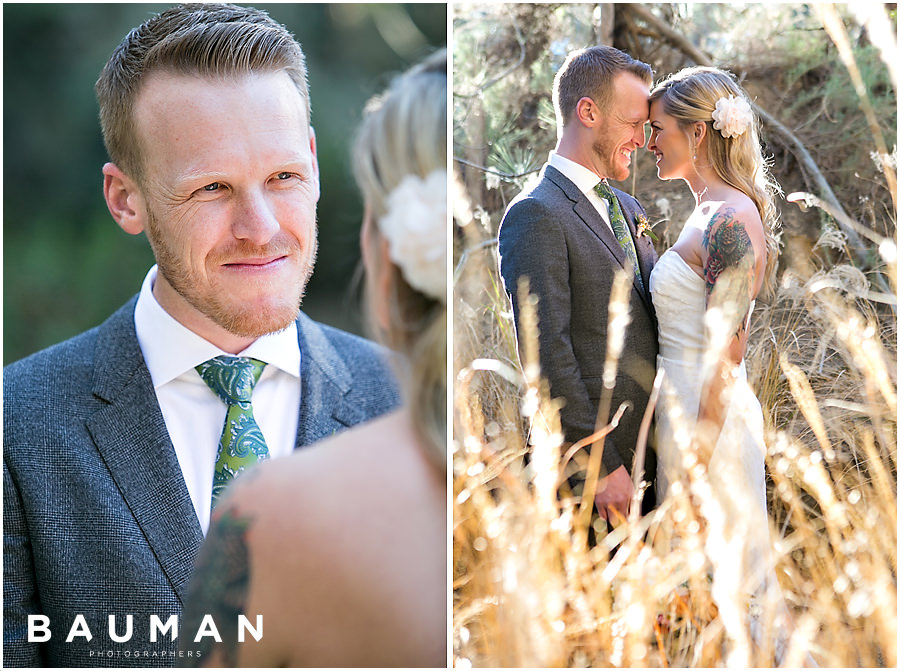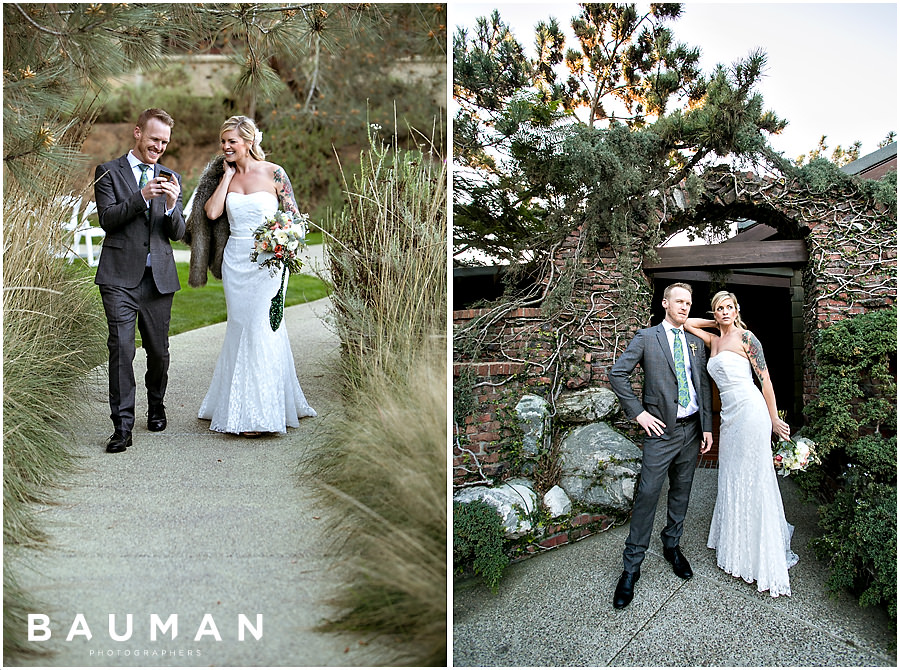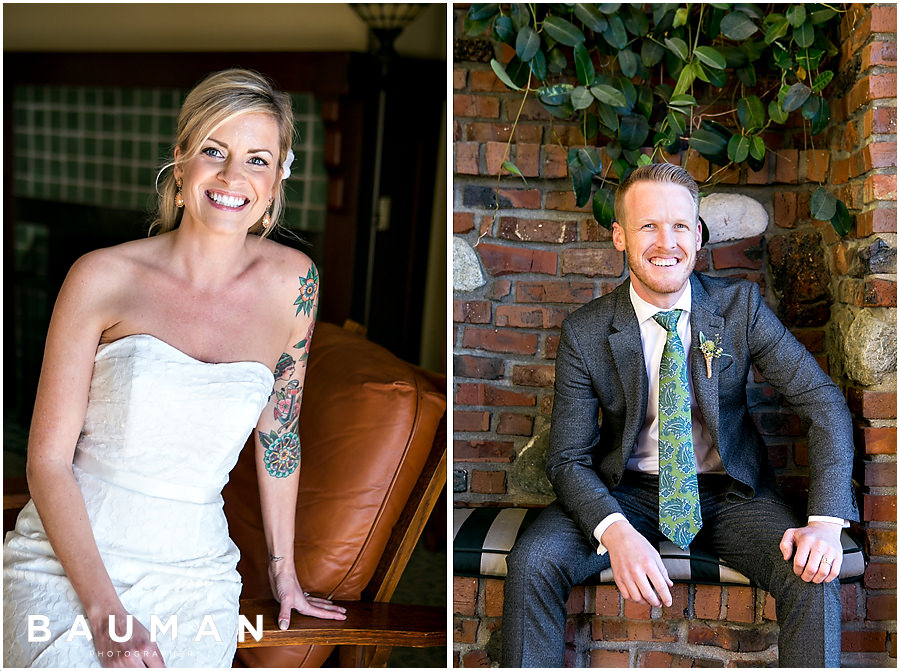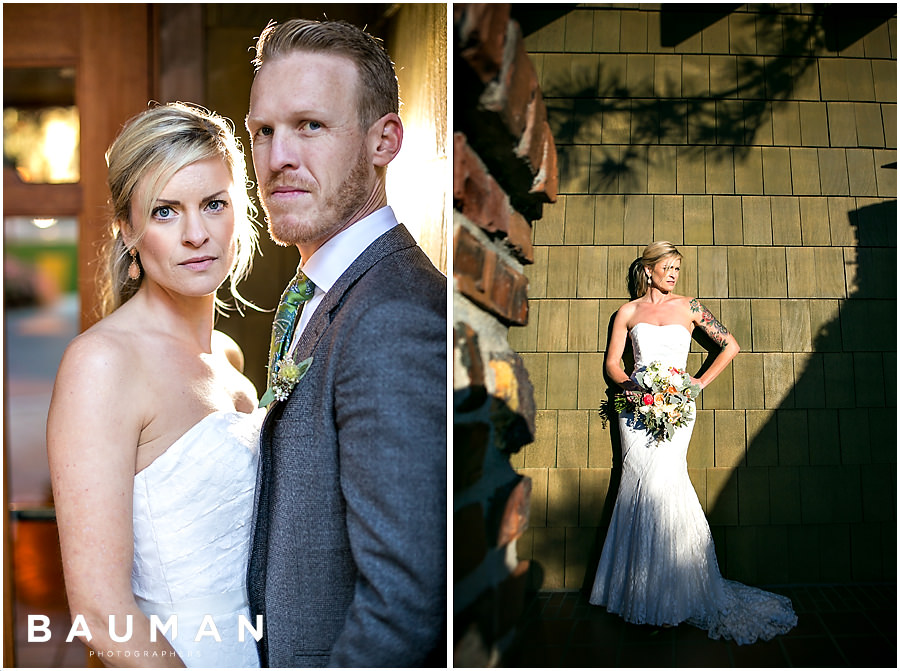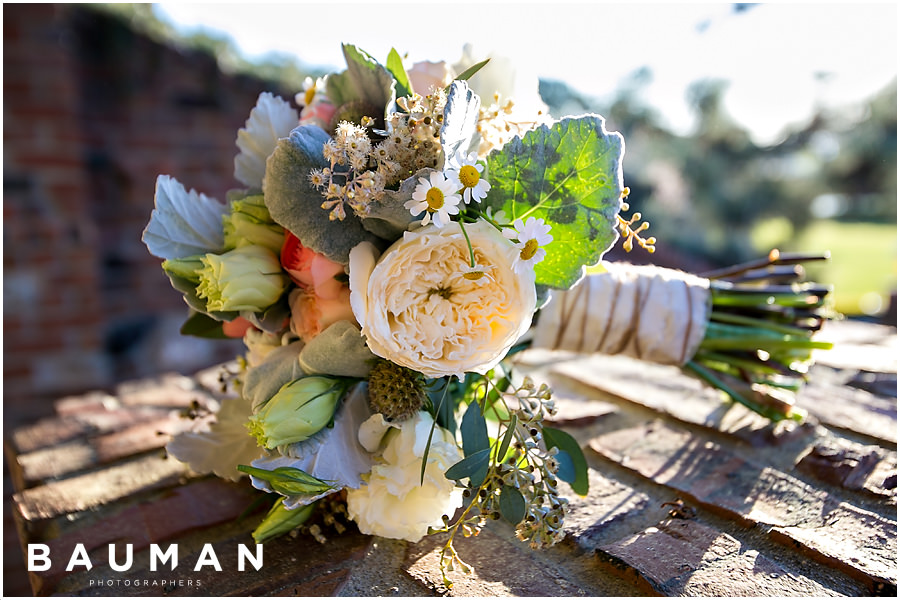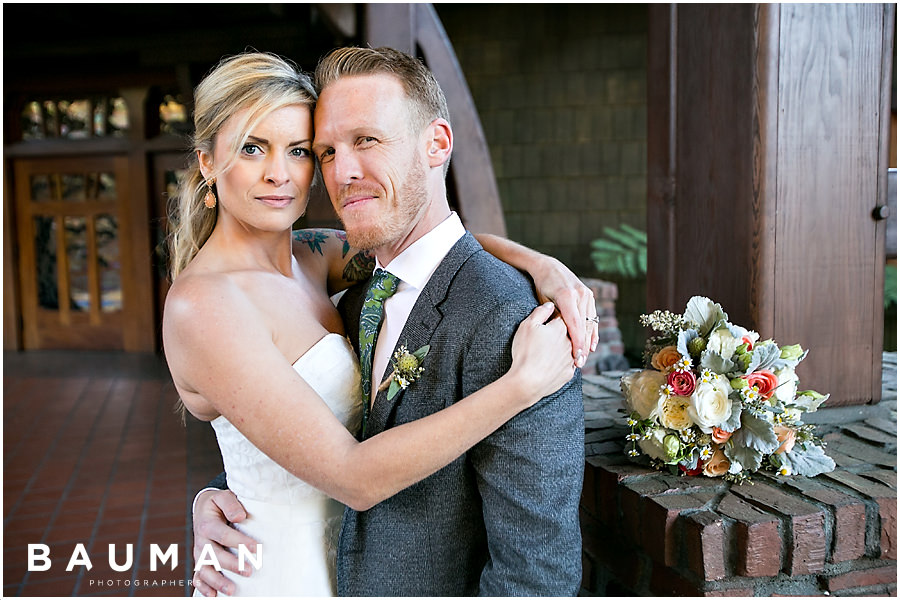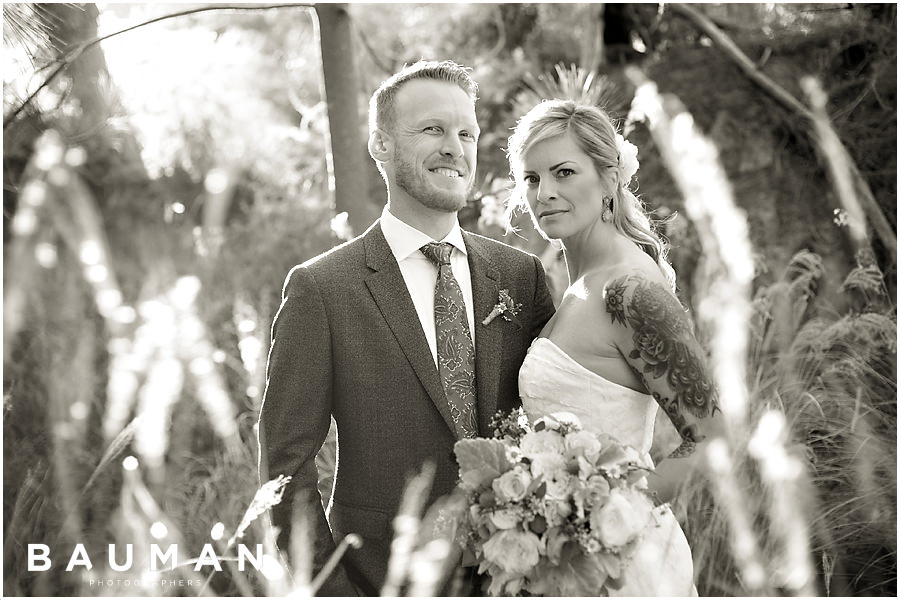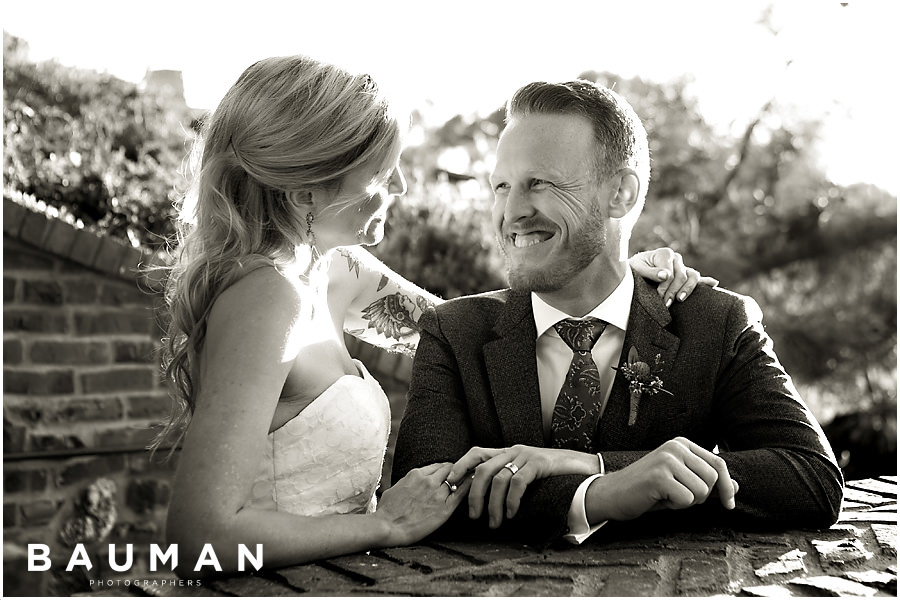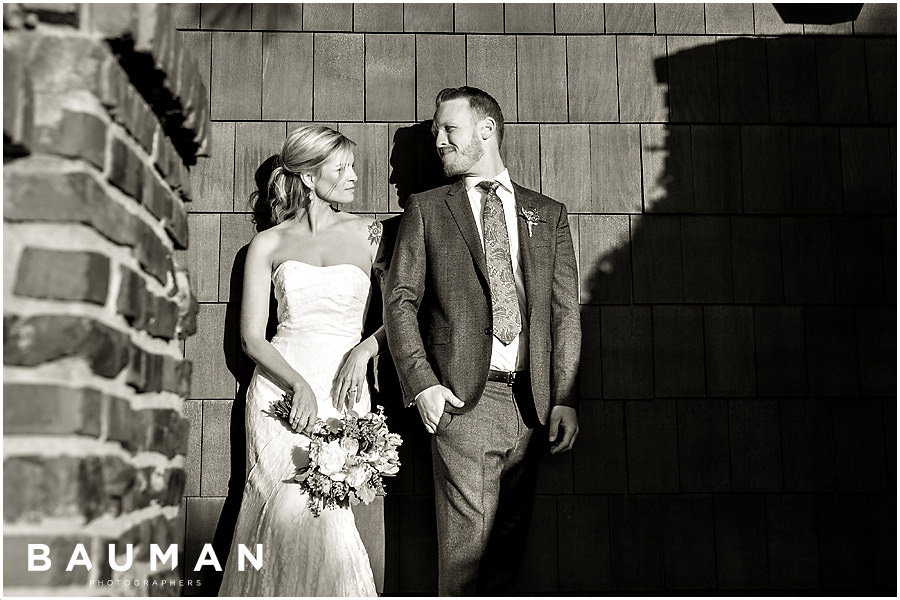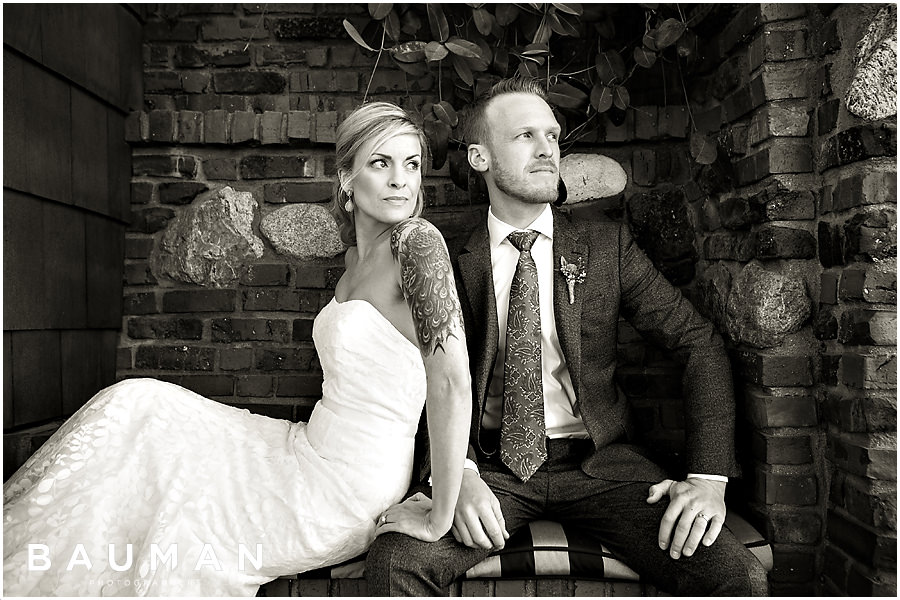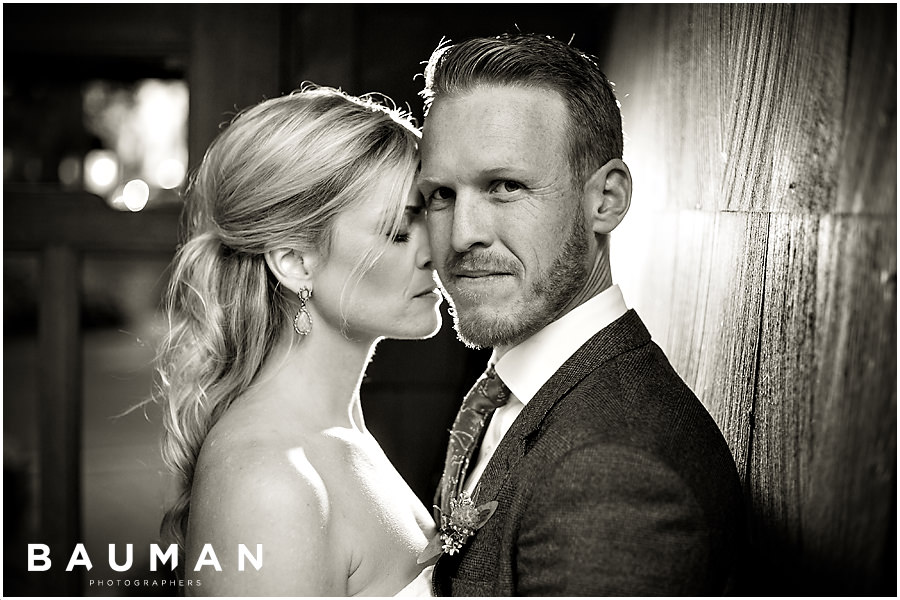 ---
Wedding Photography : Bauman Photographers | Ceremony Location : The Lodge at Torrey Pines | Reception Location : The Lodge at Torrey Pines | Floral Design : Green Fresh Florals | Cake : Flour Power |
---