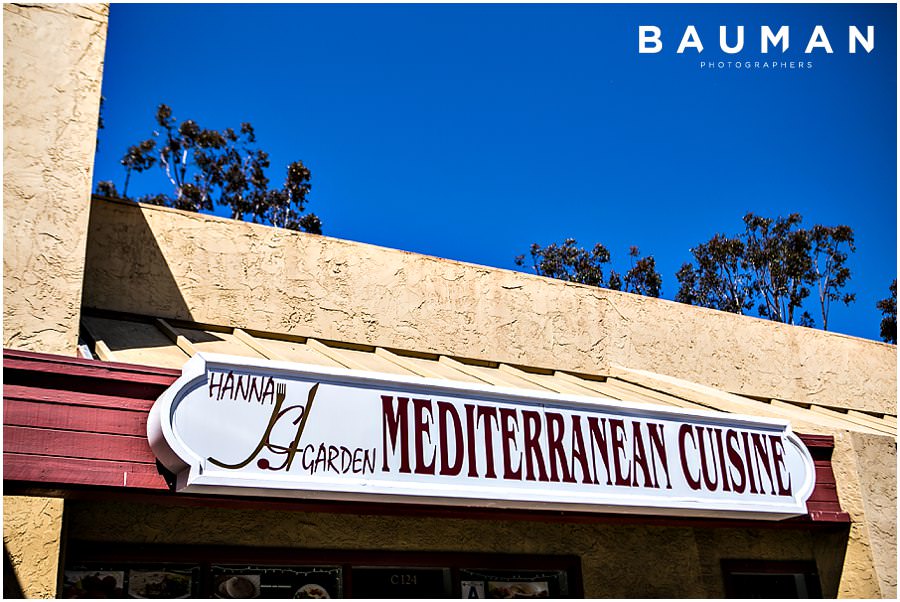 There's something magical about Mediterranean food – who can resist the savory slow-roasted meat laid on a bed of fluffy rice, the fresh hummus drizzled in oil and sprinkled with a pinch of spice! Even a vegetarian will find something delicious on the menu. It's alright. They make lamb.
We joined the fantastic team at Savvy Soiree for a delicious meal at Hanna Garden in Miramar. Michele and Suher are brilliant creatives, and so much fun! We knew we had to find a place where we could get a little silly and share a wonderful meal together. We'd chosen this spot completely at random, but we could not be happier.
The friendly service, the simple menu, and the flavorful food made for a perfect lunchtime with good friends. The falafel was fresh and flaky, and the pita bread was toasted just right. Most of us ended up having koufta kebabs, and these morsels of ground beef were spiced just right with parsley and onion. They were so juicy – like little burgers!
Seriously, if you're anywhere near Miramar, check this spot out! And if you're looking at throwing a party, Michele and Suher at Savvy Soiree will make it unforgettable!