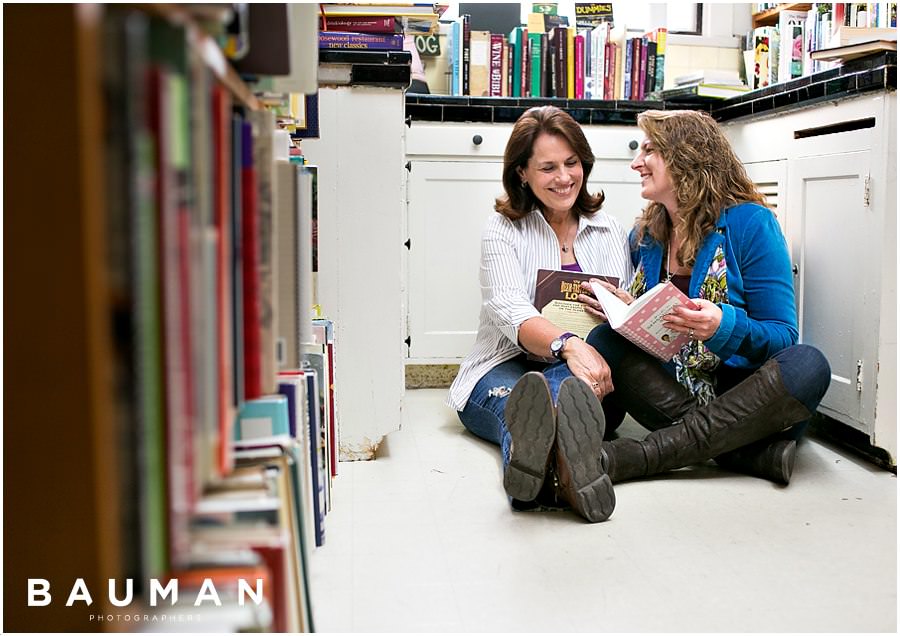 Jen and Judy are inseparable – whether they're zipping around town on their scooters, waltzing in parking lots, or planning for the zombie apocalypse. (You can never be too well-prepared for the rise of the walking dead.)
They're beautiful and brilliant – no wonder zombies want these sweethearts' brains. And because Jen and Judy share a love of literature, we started off their engagement session at one of their favorite bookstores, Adams Avenue Book Store in Normal Heights. This is such a cute shop, with at least two friendly cats always prowling around. Capturing these two exploring the history of beer, searching for scrumptious cocktail recipes, and stealing smooches in the stacks was such a great way to begin the day.
Afterwards we swung by their house, with its white-picket fence and gorgeous garden. A sushi roll and then a margarita from Baja Betty's later,  Judy and Jen went for a walk around Hillcrest, and scooted over to a romantic bridge to soak up the sunset.
We're so excited for their awesome wedding coming this summer! (It's going to be sunny with a chance of zombies.) Congratulations, Jen and Judy!