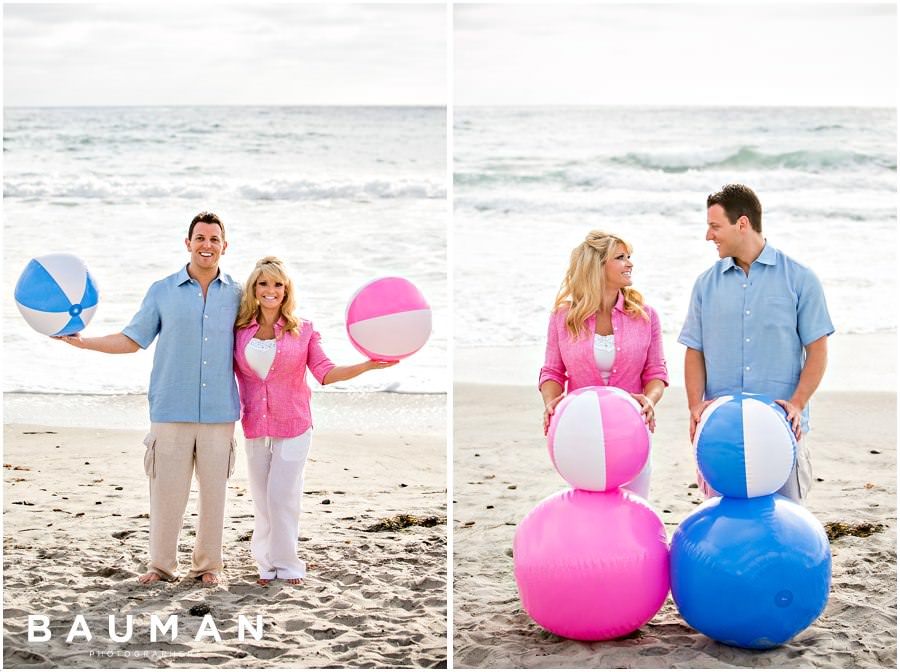 Ashley and Cameron are just so much fun to photograph! Ashley's a playful girl from Texas who loves pink almost as much as she loves her studly husband, Cameron. Since their gorgeous seaside wedding at L'Auberge Del Mar in 2011, we've been looking forward to capturing more awesome moments with these two.
We are SO excited that they're expecting their first little one! When we heard the news, we knew we would have to go back to the beautiful beach by L'Auberge Del Mar to take some seriously fun photos for their announcement. They kept us guessing, but you don't have to wait! Scroll all the way down to find out if they're having a boy or a girl!
Congratulations, Ashley and Cameron!