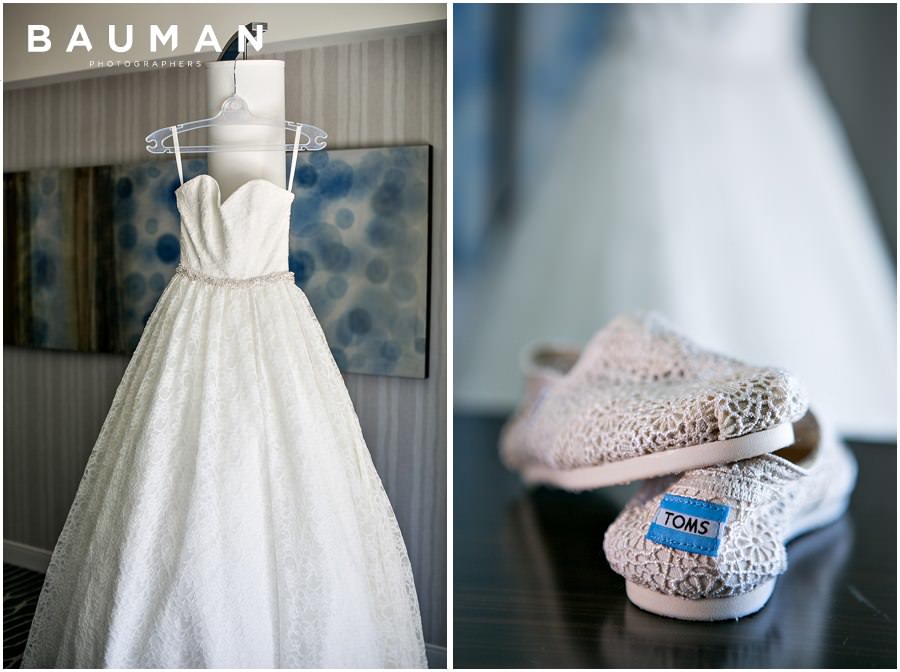 When Diana and Daniel told us about their wedding, we knew right away that they were awesome. "First of all," they said, "it's gonna kick ass." And it DID, so make sure you're sitting down before you read on.
As they carefully planned their day with Lucy Tan from The Perfect Knot, we fell even more head over heels for these two. Diana and Daniel wanted their celebration to be epic, unforgettable, and absolutely exploding with excitement and fun. They wanted it to include the Jewish traditions they've been looking forward to since they were kids, and to be full of the quirky, colorful pop culture they love. Plus, Diana and Daniel, their friends, and their families are unbelievably talented, and those skills had to be highlighted.
But rewinding to the beginning, Diana and Daniel have known each other since they were just kids at camp together. And even though they ended up living thousands of miles apart on opposite sides of the country, they dated long-distance for years. When they finally (finally!) got engaged, Daniel showed up in Seattle earlier than Diana expected, and planned things out with her parents to create the perfect, romantic surprise for his gorgeous girl. He woke Diana up in the middle of the night, guided her downstairs to a room filled with flowers and candles — and got SUPER flustered. (Even sleepless in Seattle, Diana's just that gorgeous.) He just blurted out the question! And of course Diana said yes, and then Daniel shared the sweet speech he'd lovingly written for her.
We are so excited to share these favorite photographs from their awesome wedding day — check out the rocking romance, the elegant details, the incredible talent, and the amazing breakdancing Spider-Man!
Congratulations, Diana and Daniel!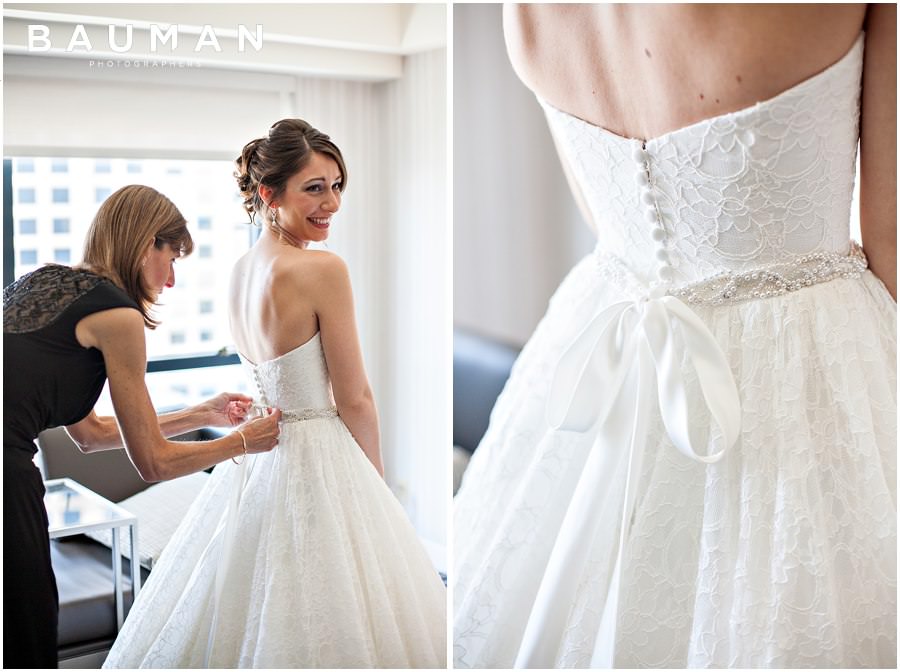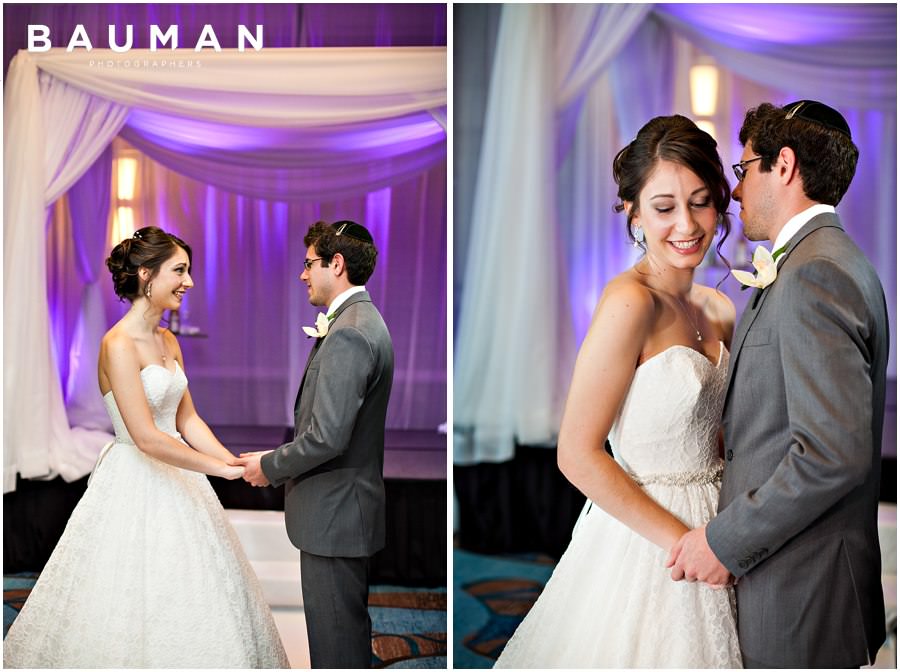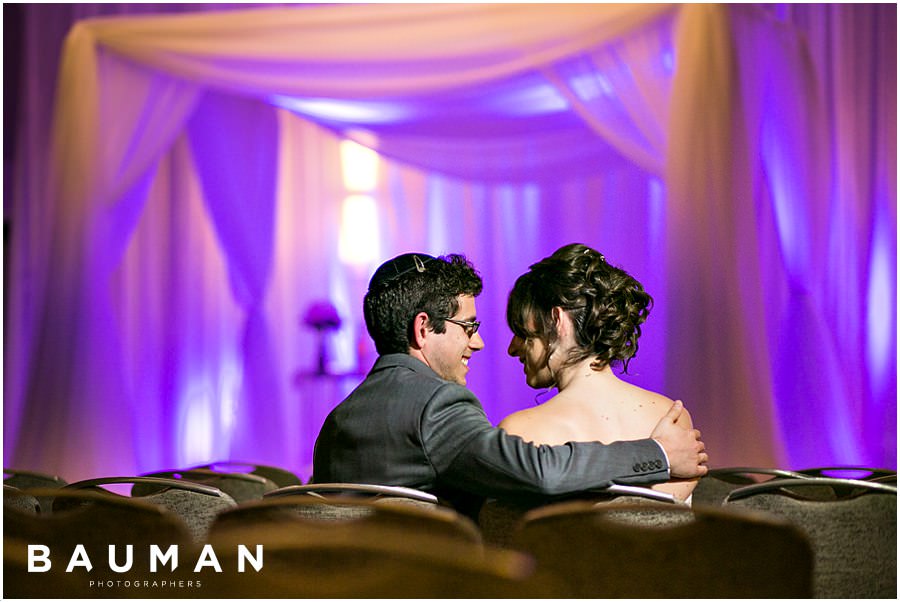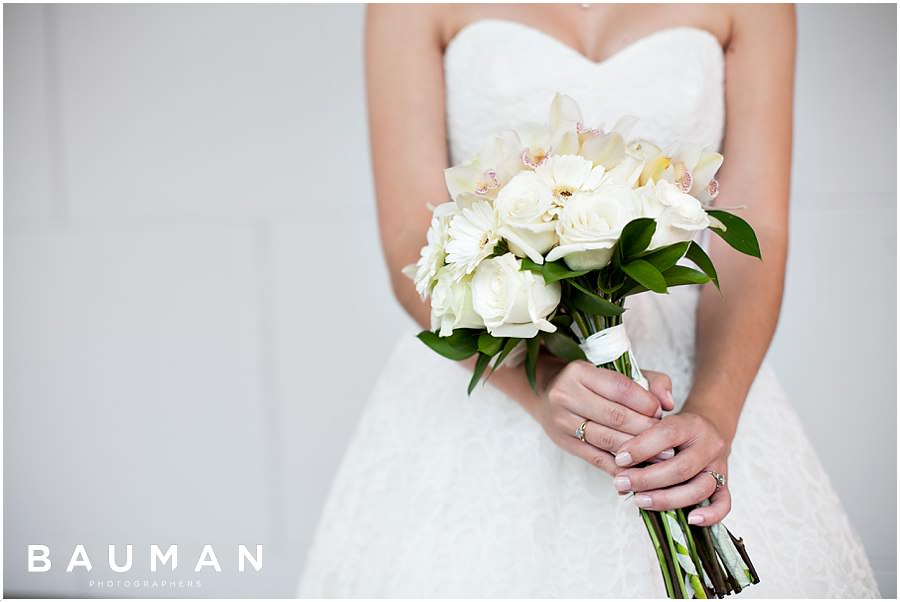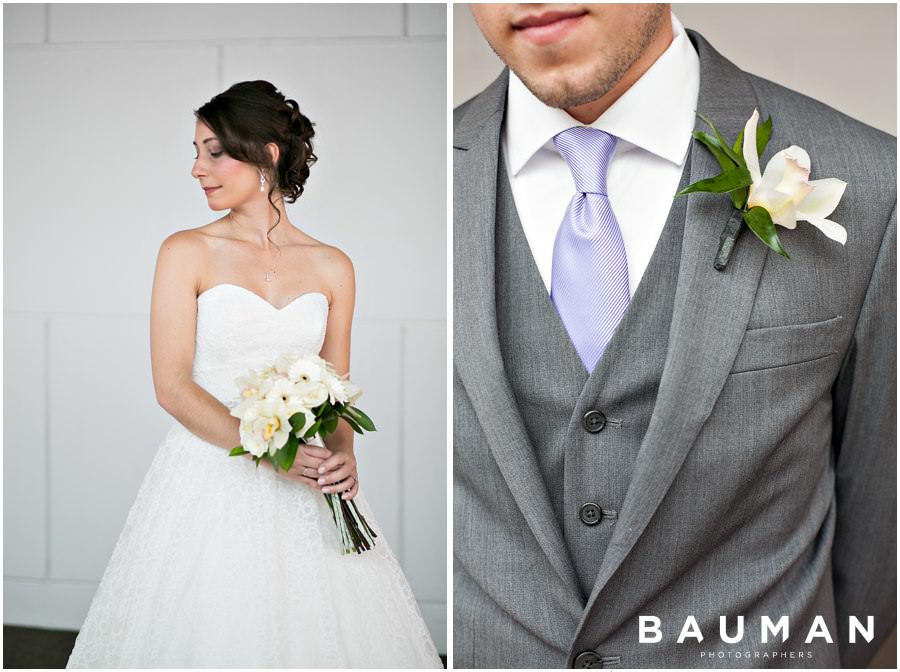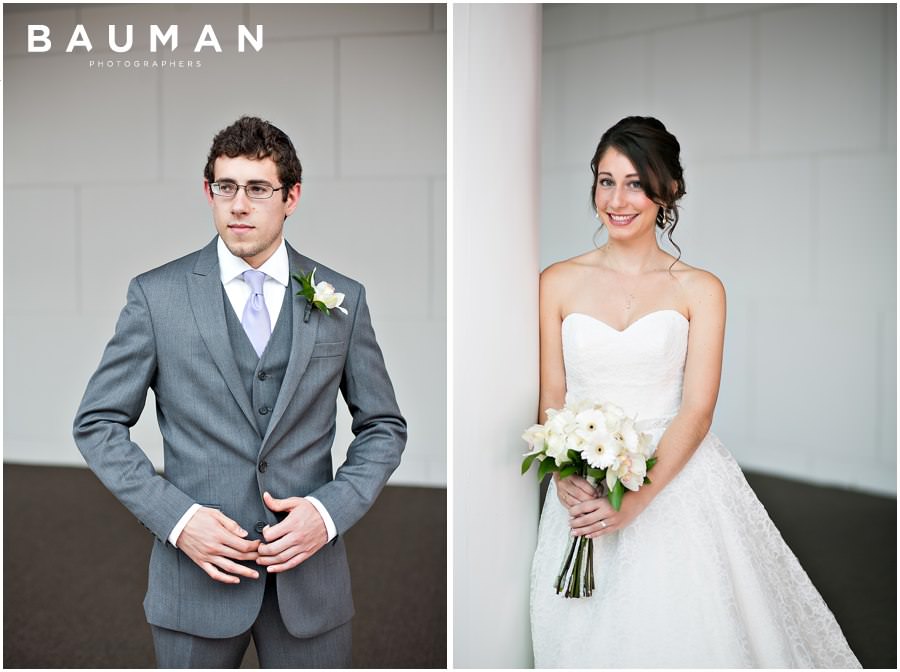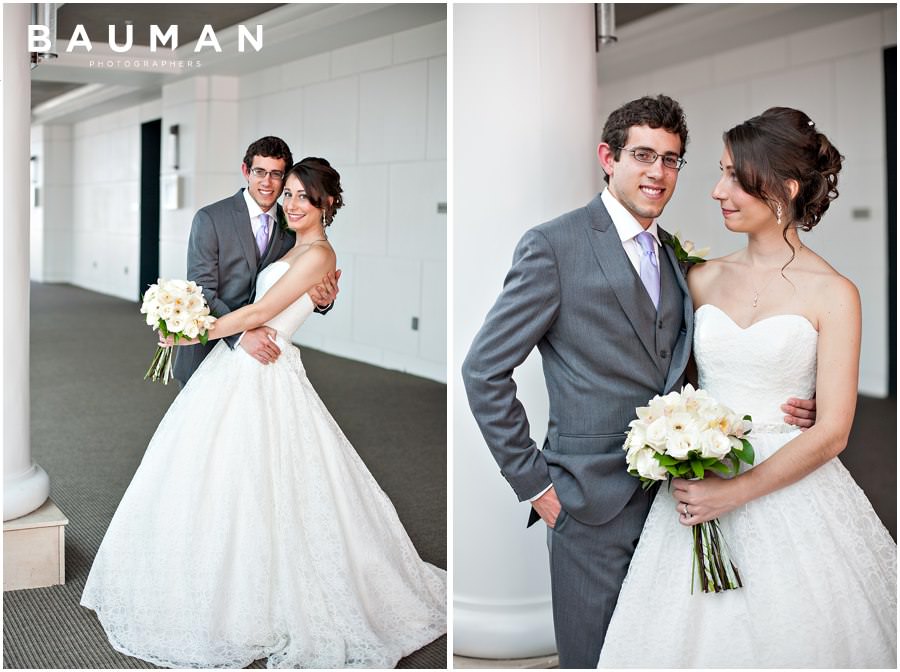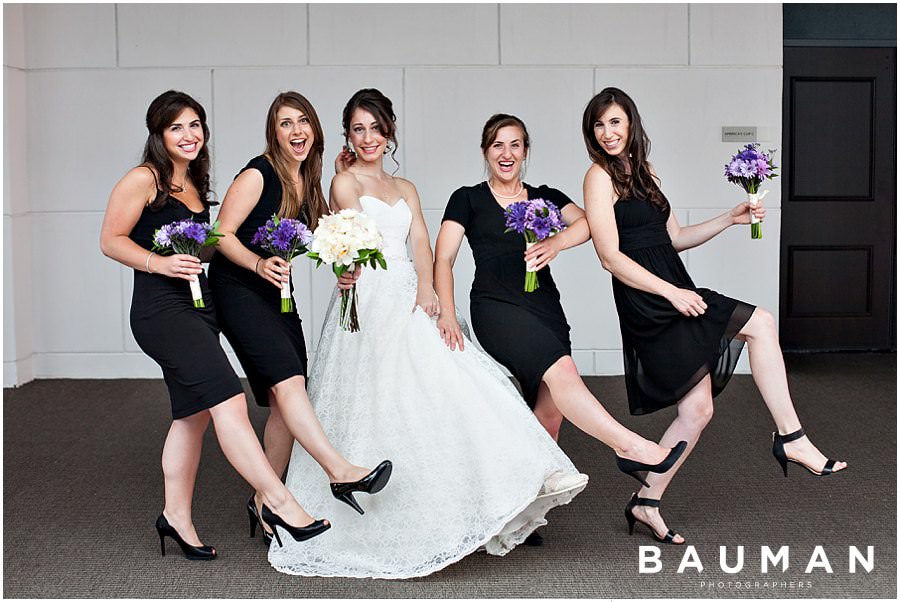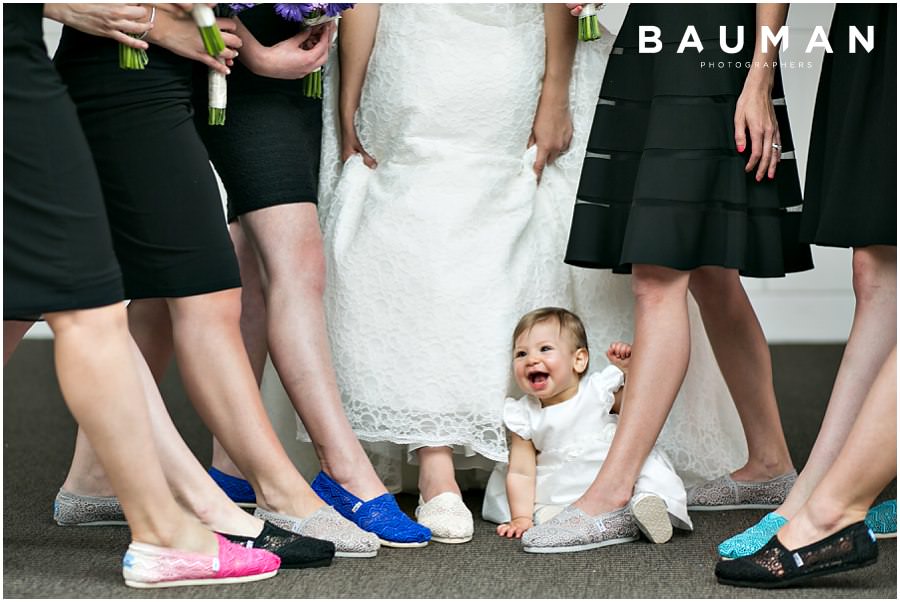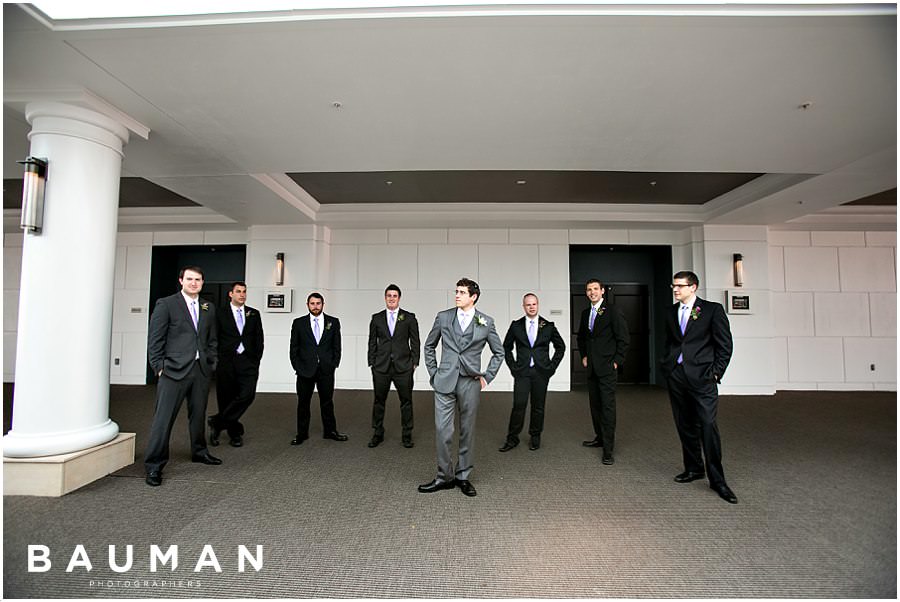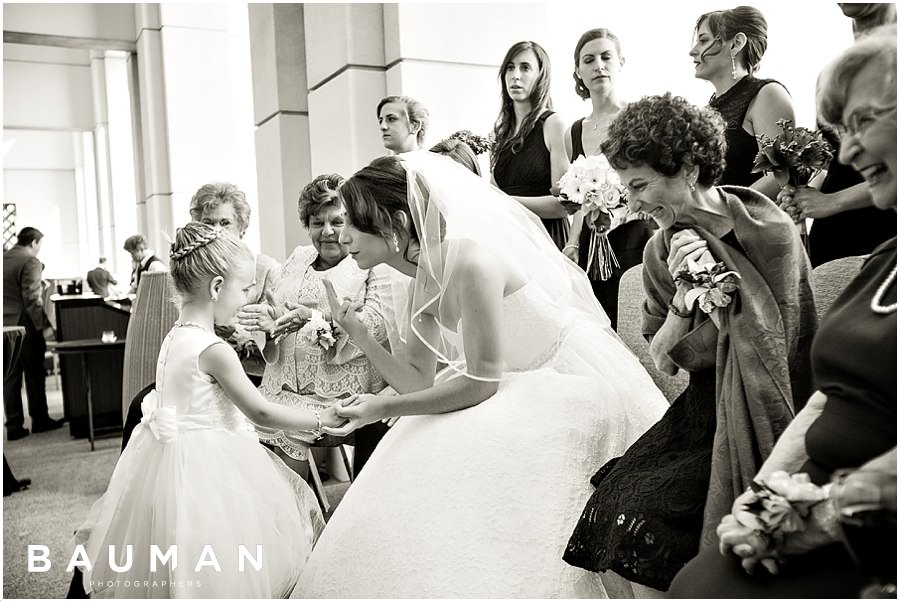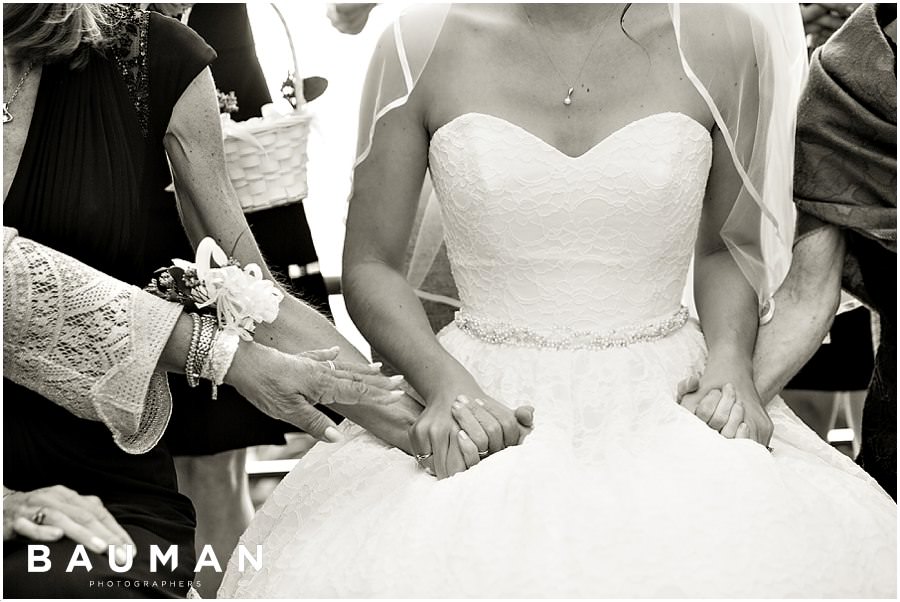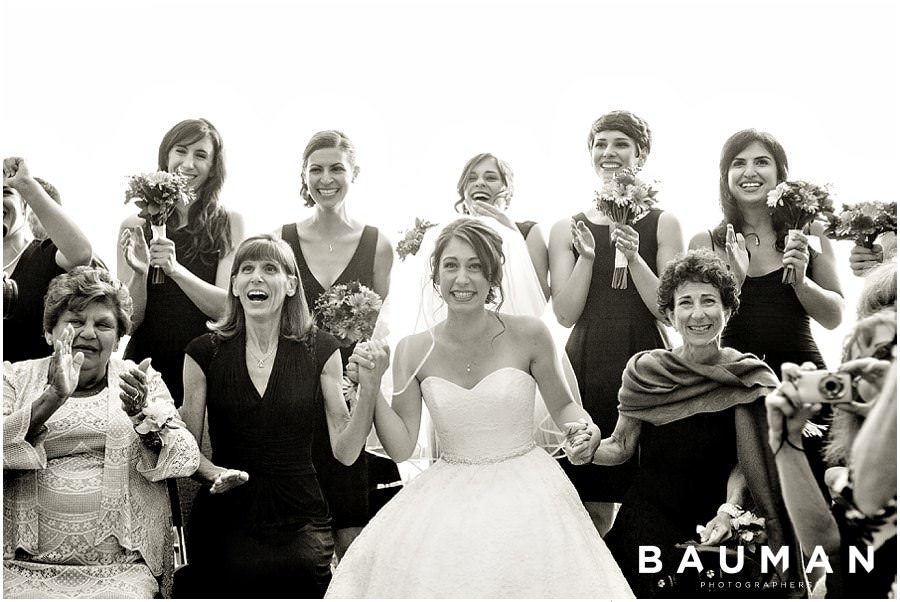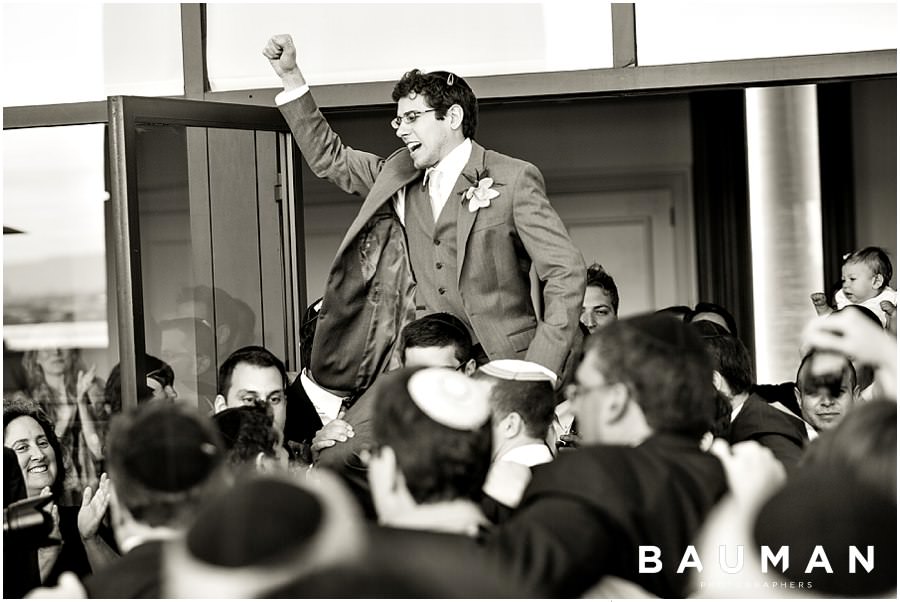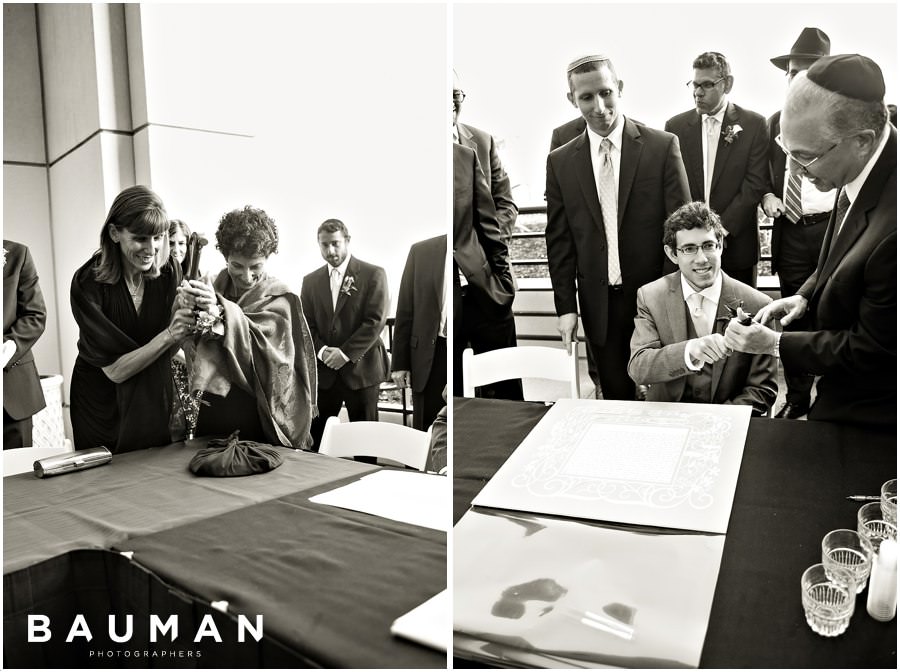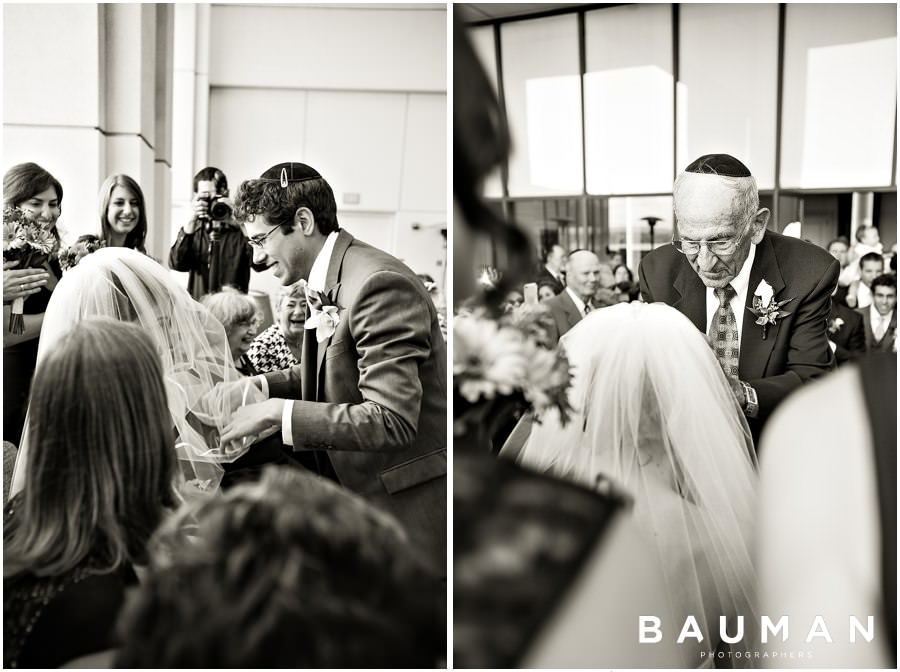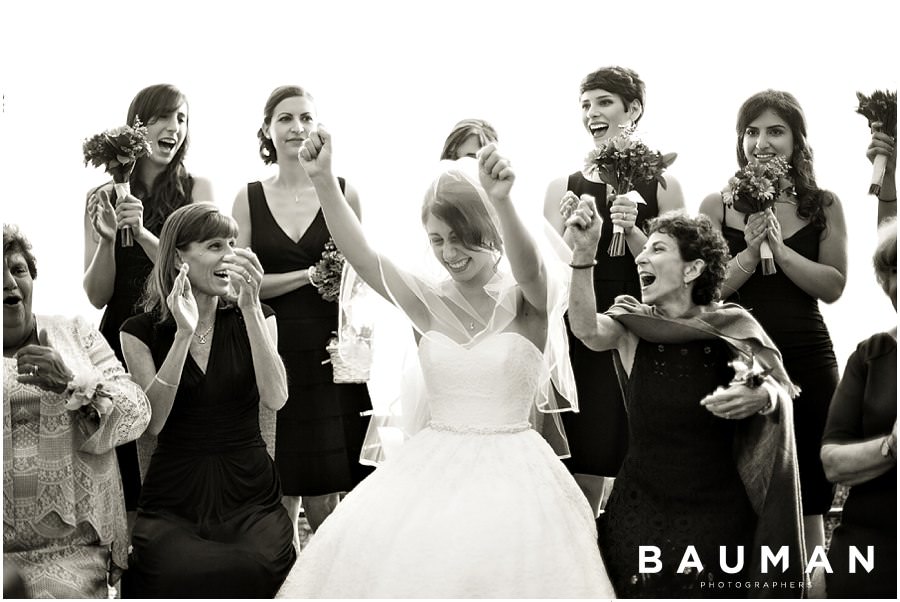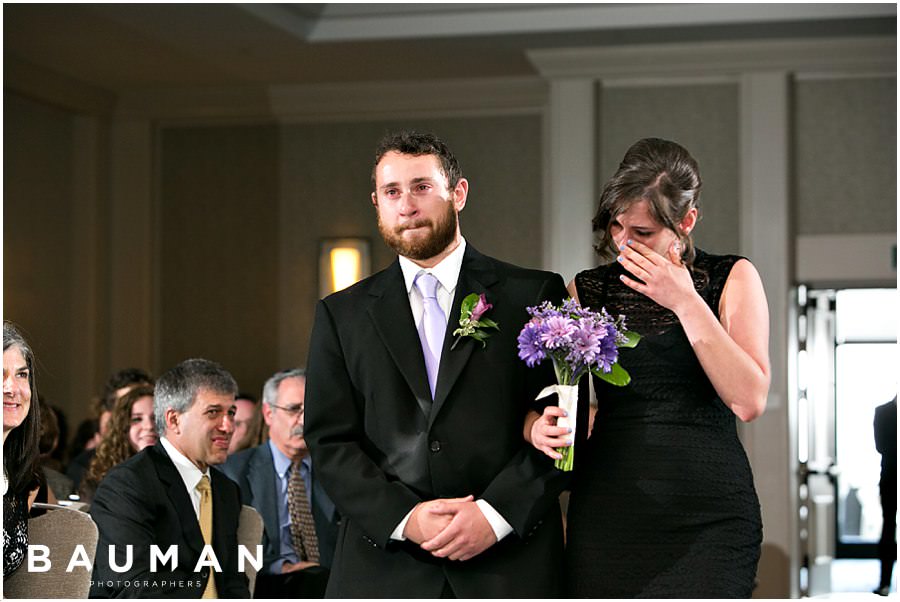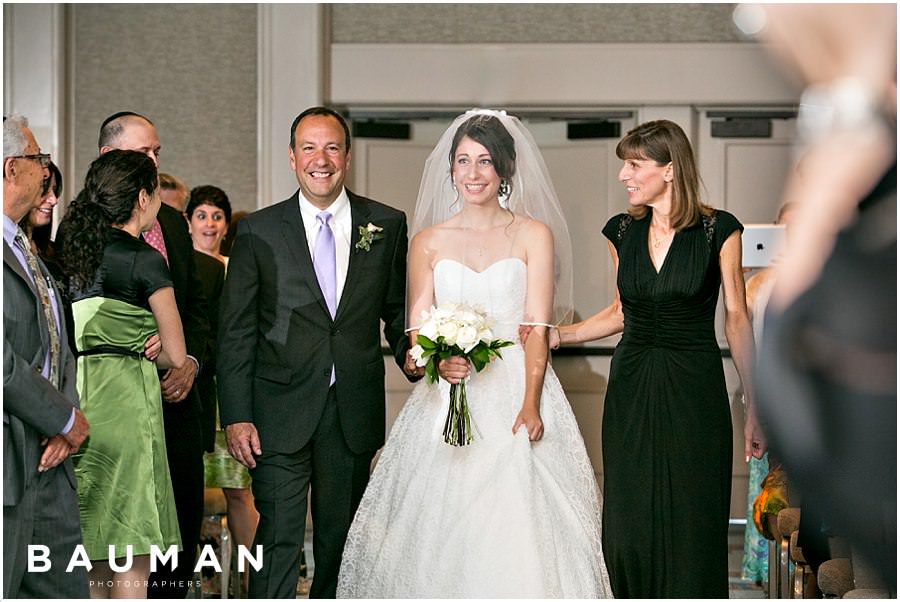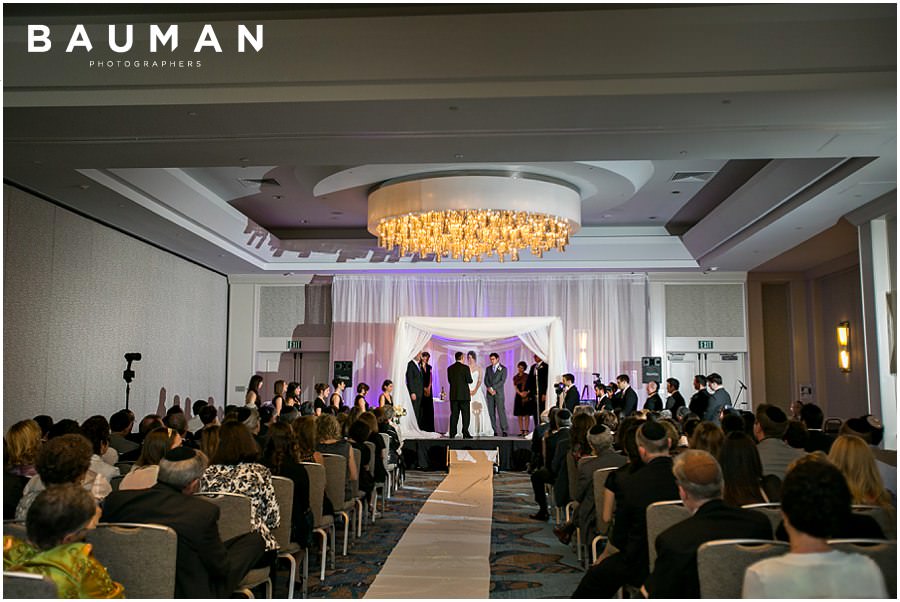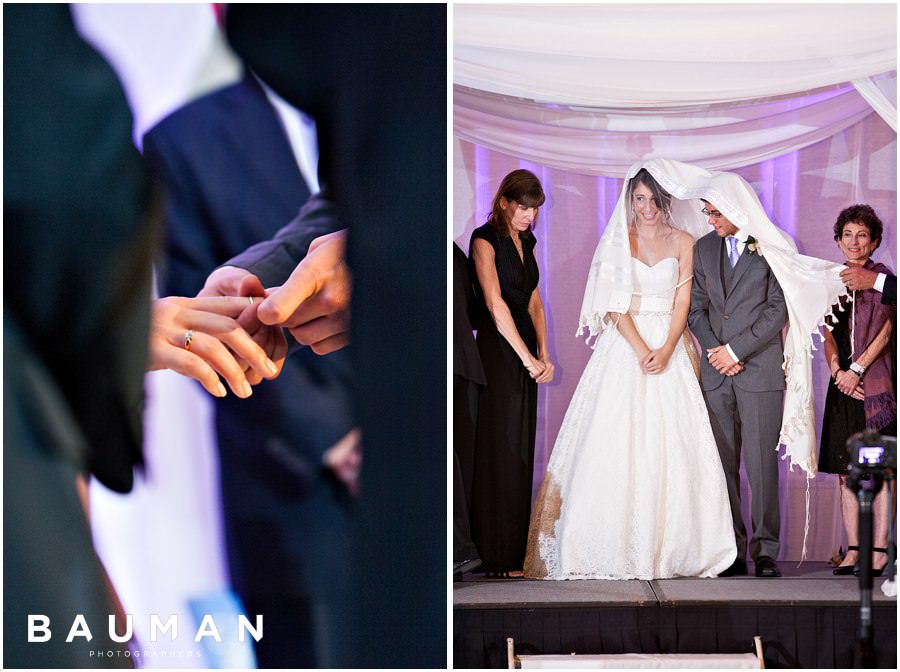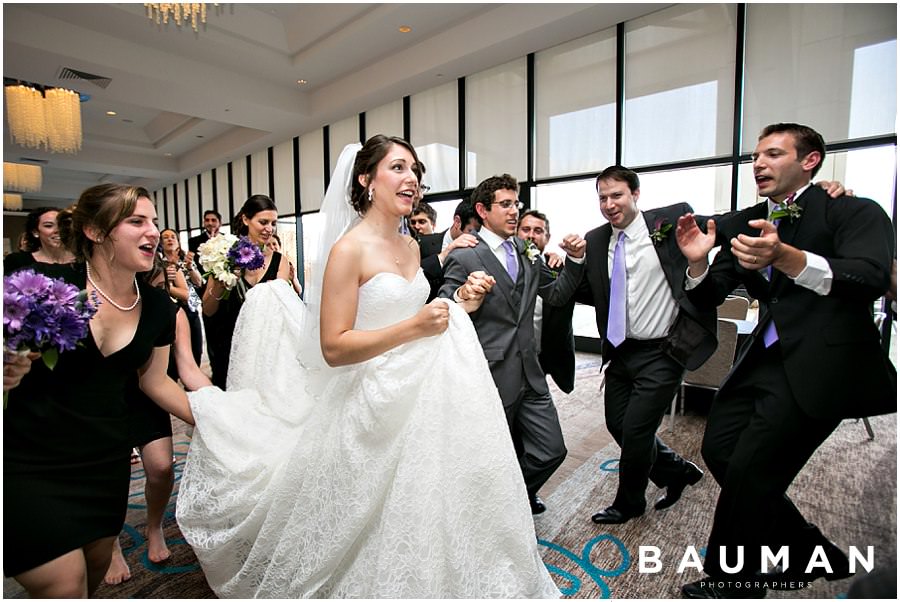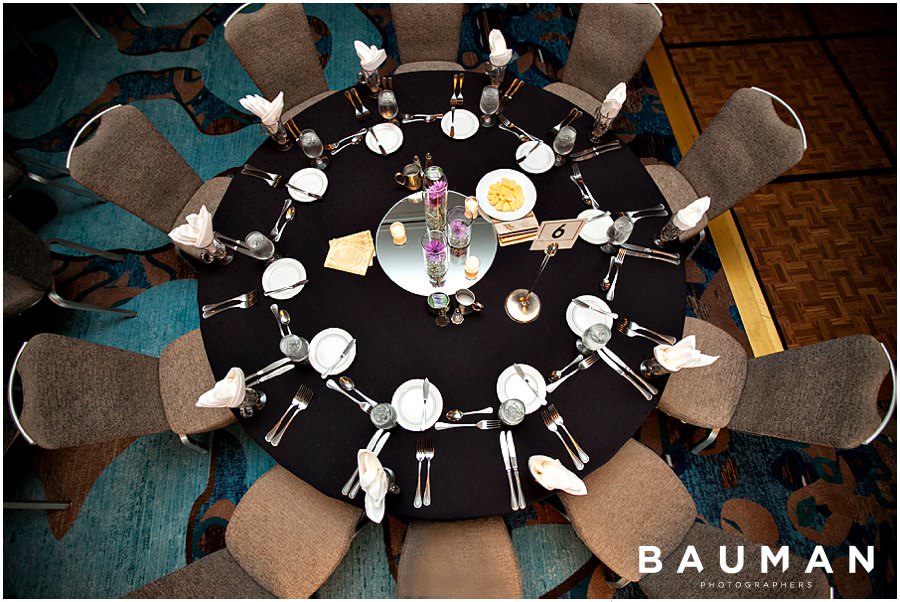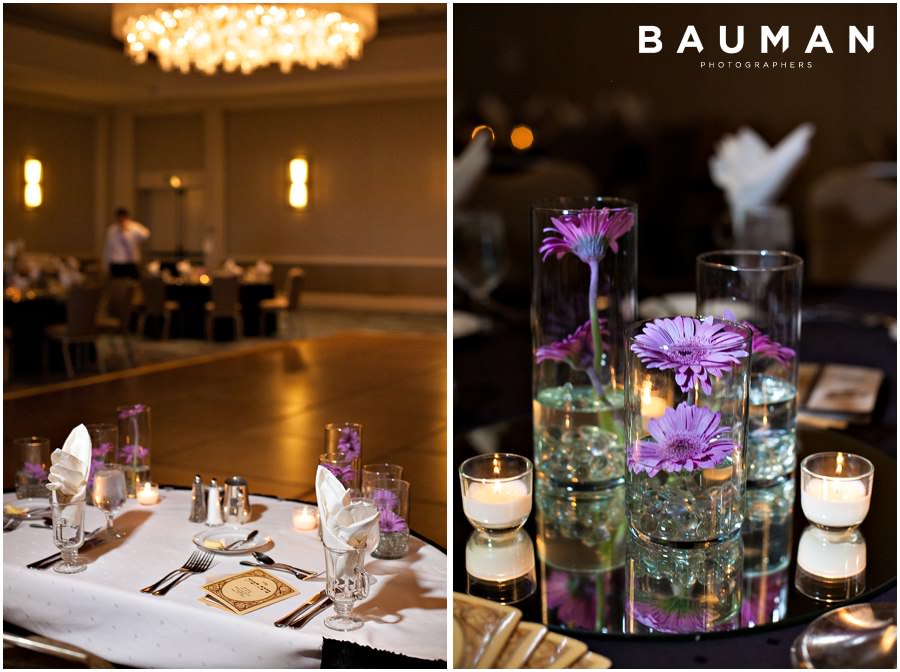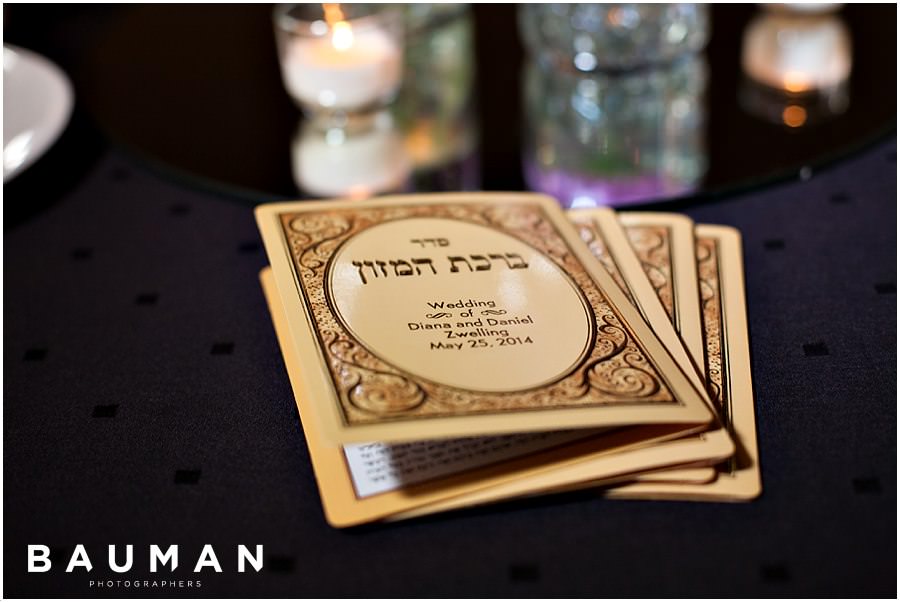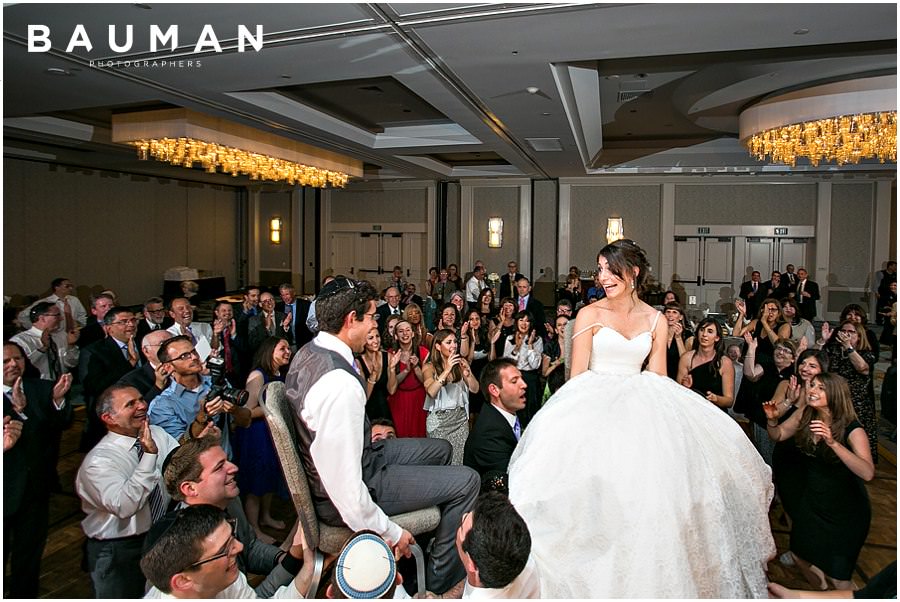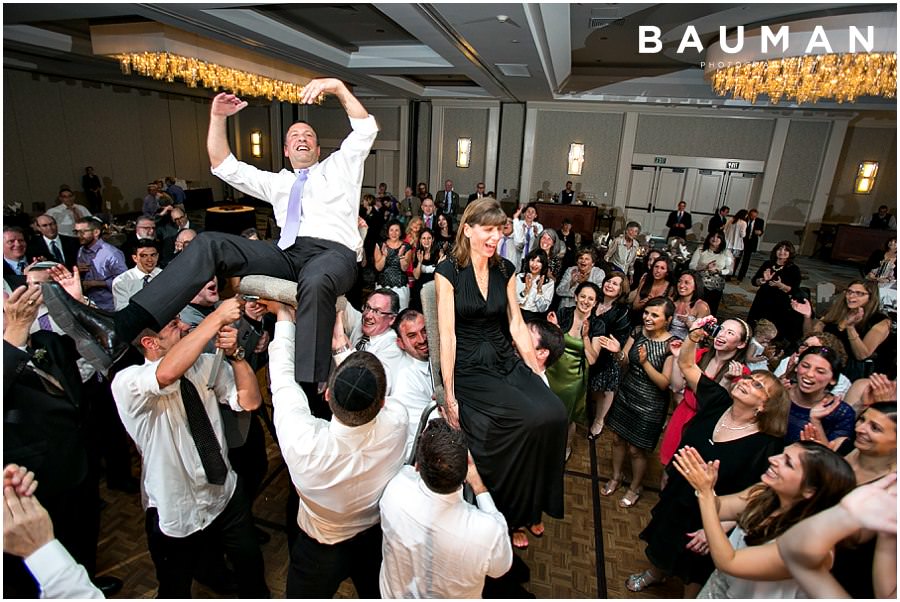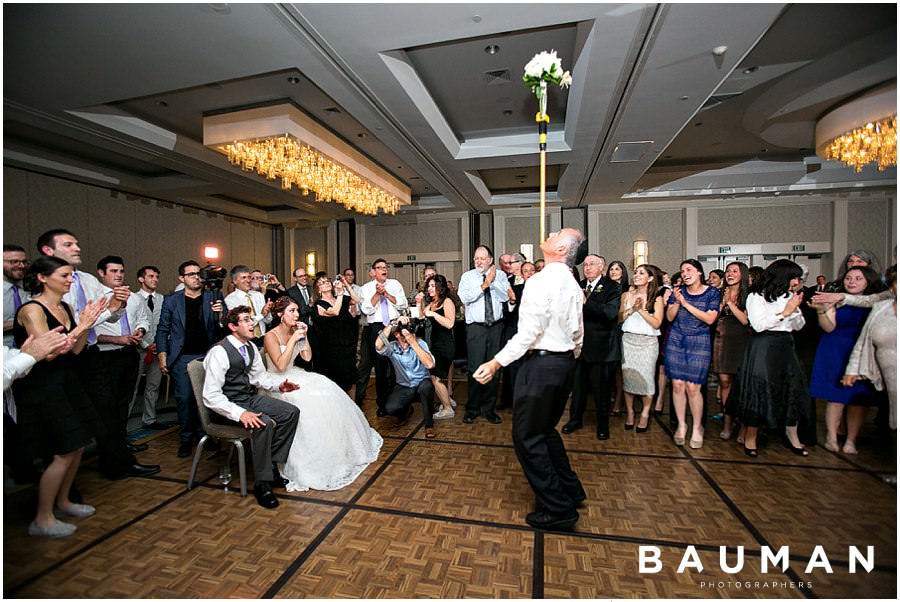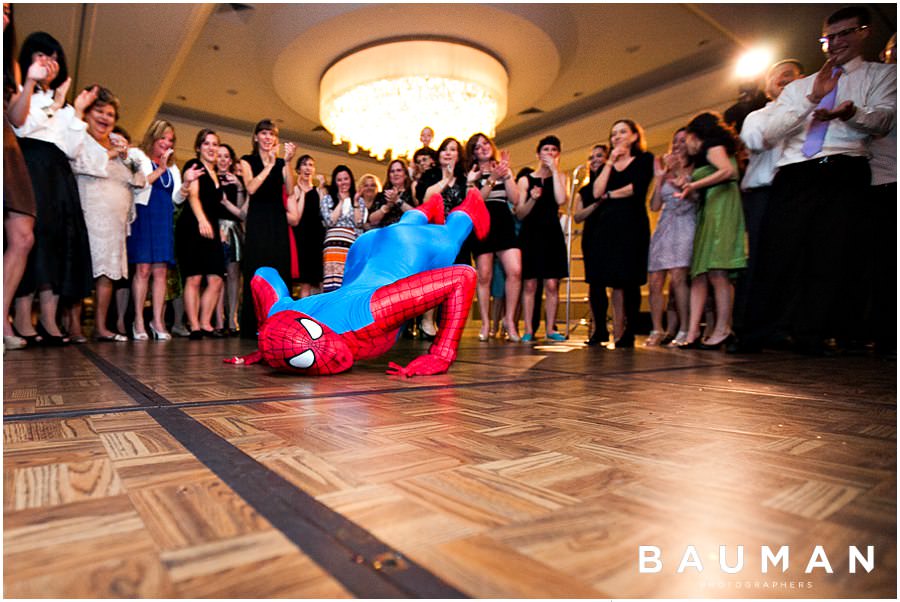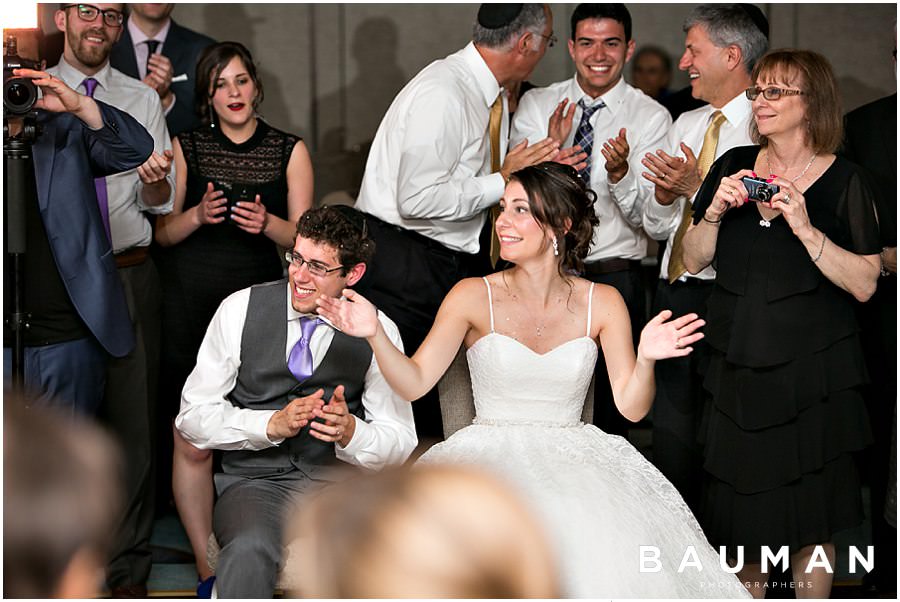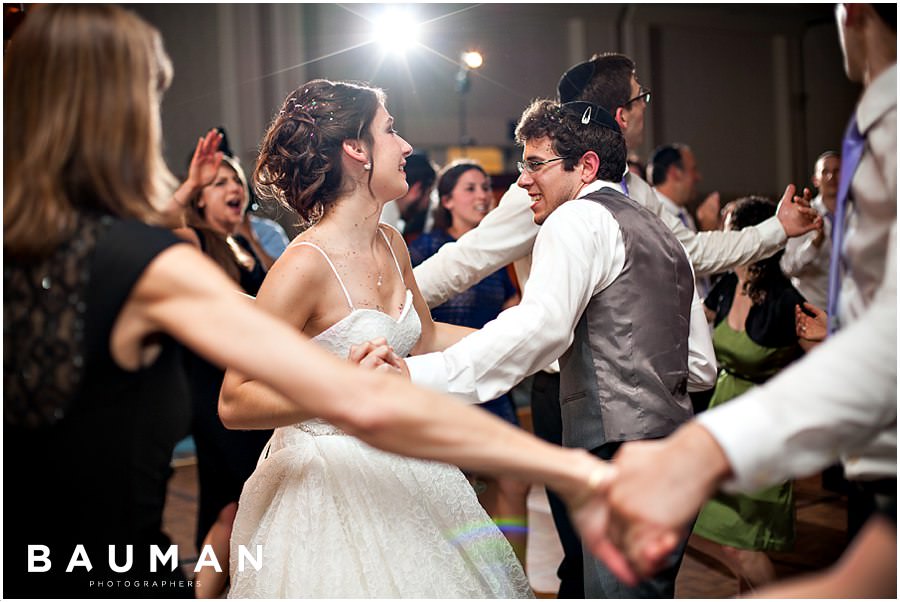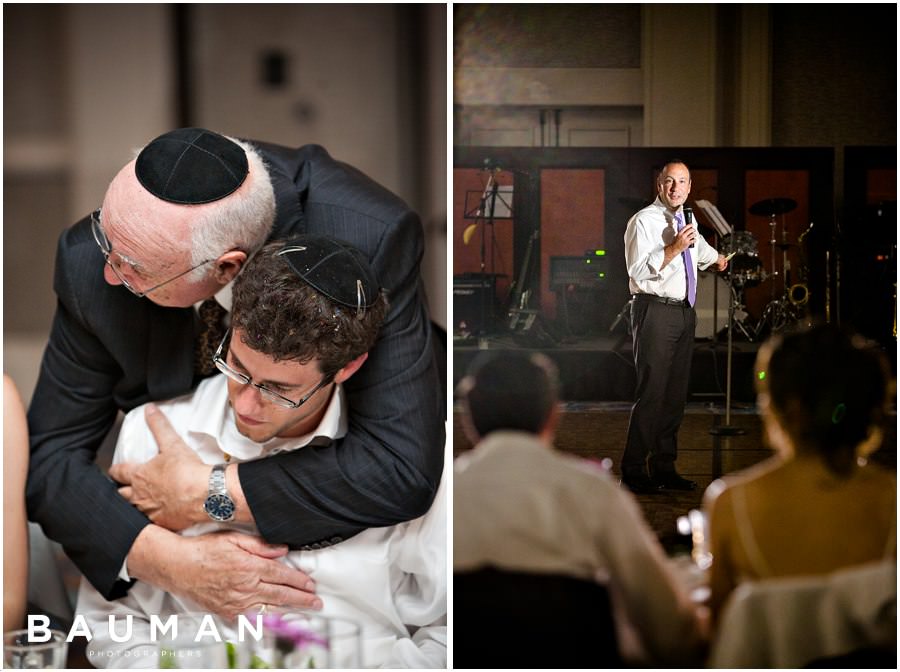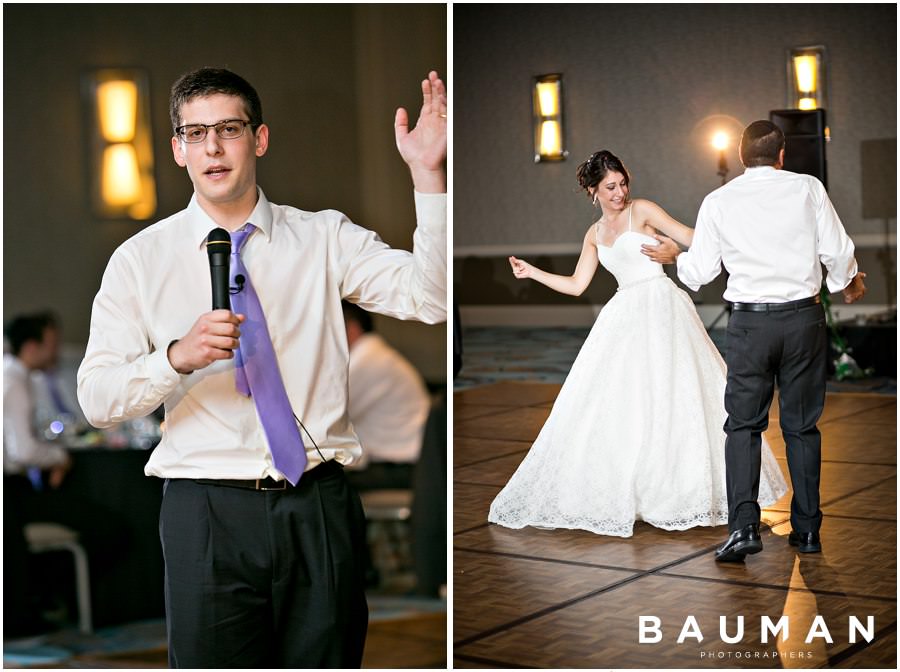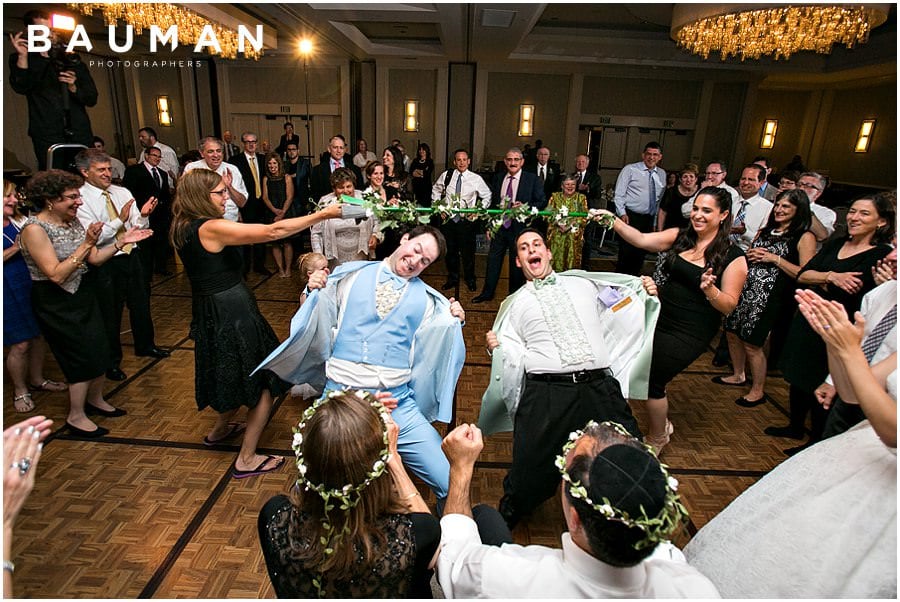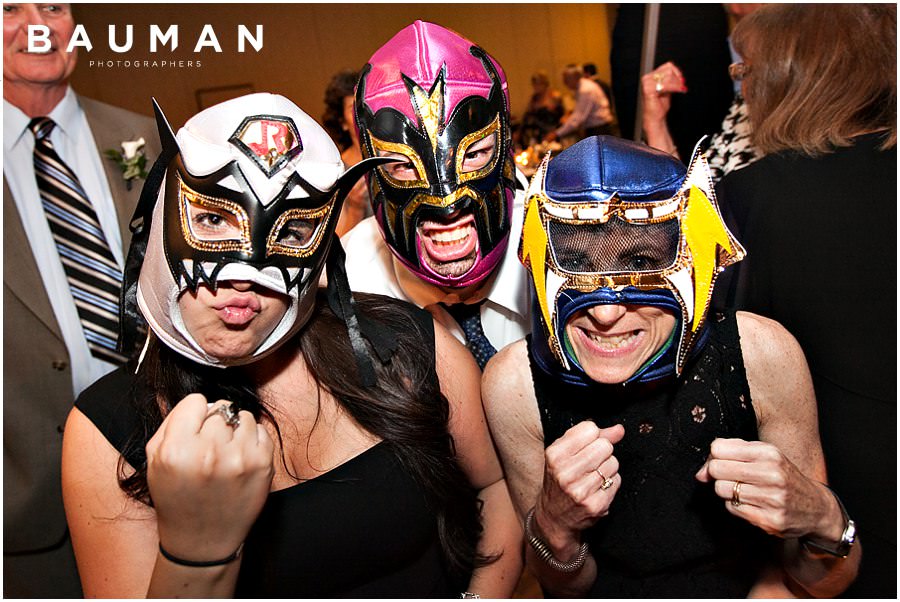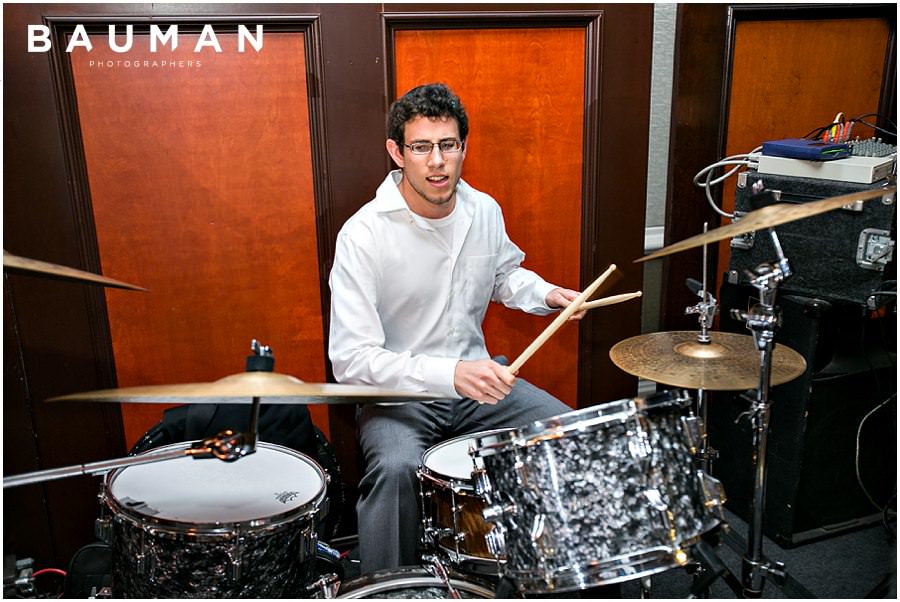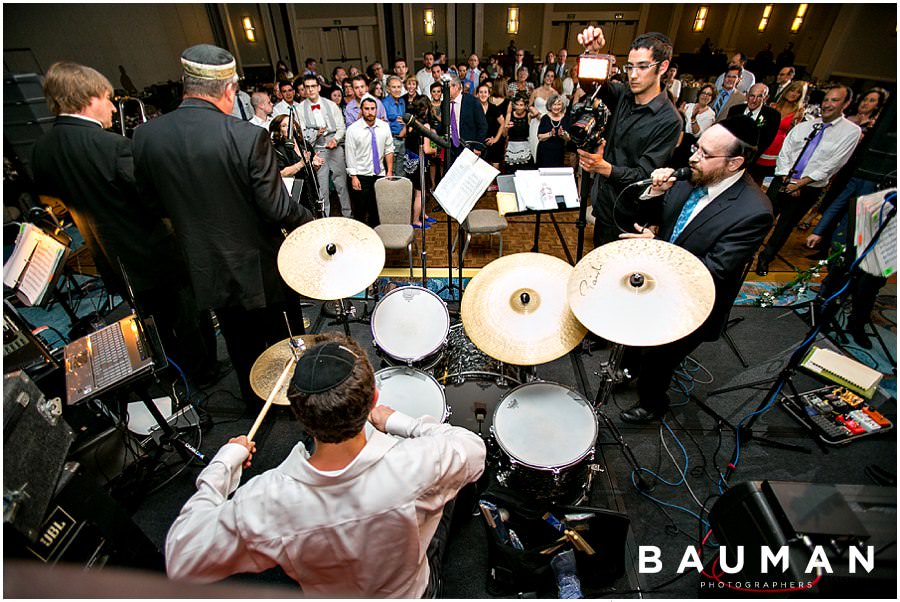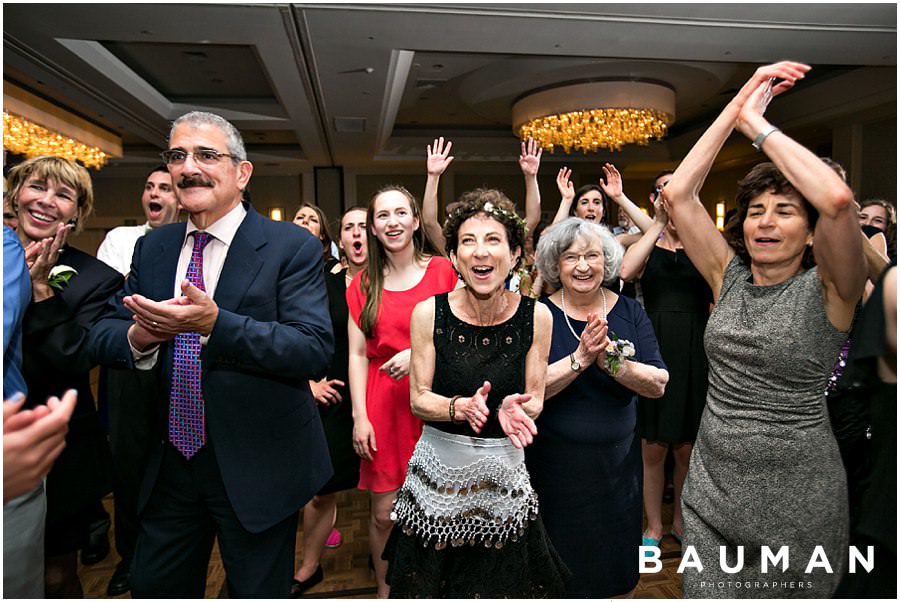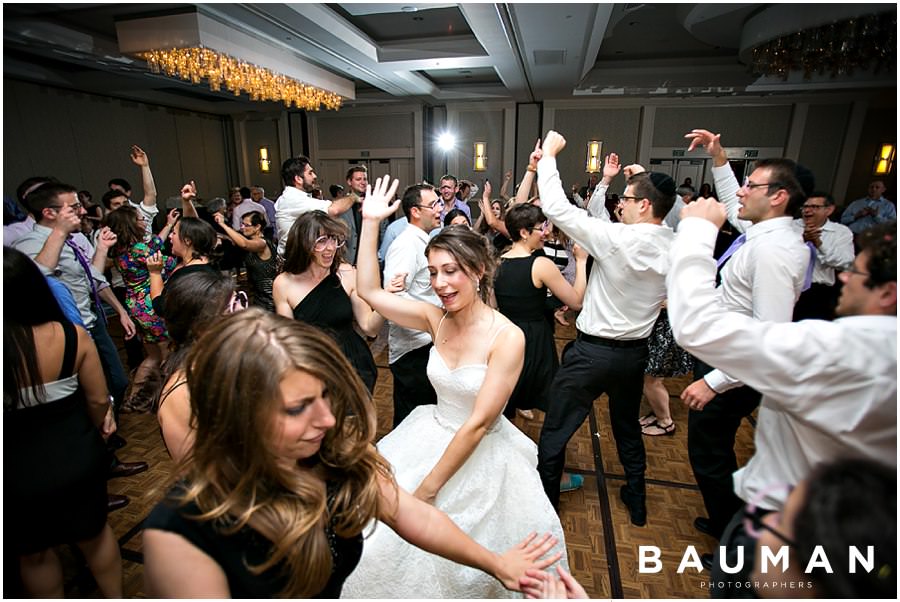 ---
---
Wedding Photography : Bauman Photographers | Ceremony Location : Manchester Grand Hyatt San Diego | Reception Location : Manchester Grand Hyatt San Diego | Event Design : Lucy Tan, of The Perfect Knot | Event Coordinator : Lucy Tan, of The Perfect Knot | DJ : Nefesh Music | Band : Nefesh Music | Rentals : Raphael's Party Rentals |
---