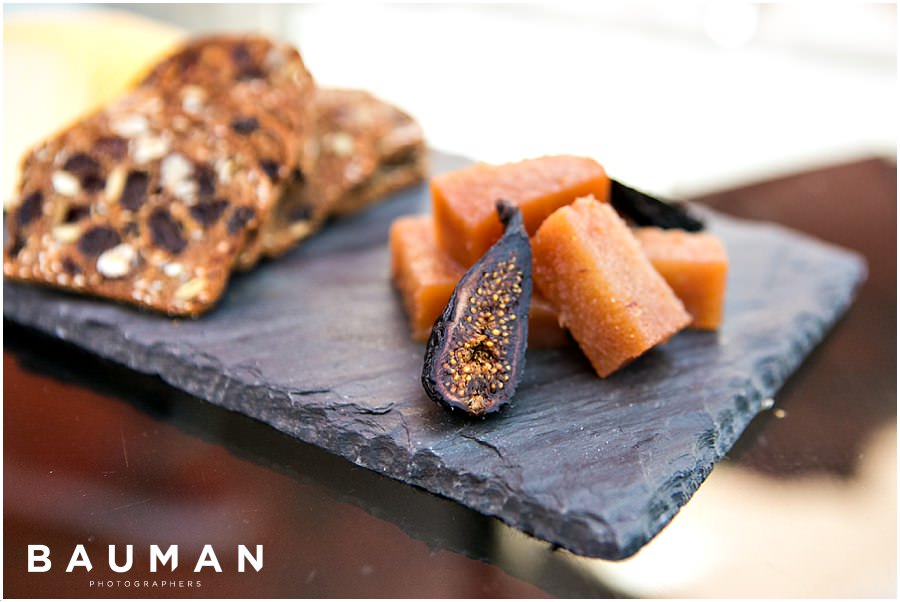 At The Coronado Island Marriott, you'll find a spectacular spot to celebrate your wedding or throw an epic company bash. But it's also a great place to simply grab some delicious food and a crisp drink with friends, and soak up the postcard-perfect view of the city skyline.
We got to enjoy lunch together at the hotel's relaxing-yet-oh-so-sophisticated restaurant, Current, and we are so excited to share some of out favorite dishes! The menu is full of coastal Californian cuisine, from Baja fish tacos drizzled with a tangy sauce to a chopped salad overflowing with fresh shrimp, crab, and avocado. The desserts were delectable, too, and if you like bread pudding you'll love theirs – the scoop of dulce de leche ice cream makes for a dazzling play of textures and temperatures, let alone flavors!
Afterwards, we took a tour with the hotel's AMAZING catering executive, Jessica Chang. Next time you're there, be sure to take a look around! The hotel has a beautiful lobby and bar, a friendly and fun staff, and event spaces of all sizes. If you're having a party and you want it to be amazing, just ask for Jessica!