Justine and Aleksey's sophisticated outdoor wedding captured the beauty of Los Angeles. The couple's love for the streets of downtown was evident in their amazing venue, Café Pinot, one of the most beautiful outdoor spaces in the city. It was a flawless early summer day; the perfect setting for such a sweet couple to be wed.
Justine and Aleksey met at UC Davis while they were both attending medical school. Aleksey graduated in June and moved out to LA to start his residency, knowing that Justine would be joining him soon. He'd been thinking about proposing for such a long time that he arranged it down to the smallest detail: He had asked for her parents' blessing beforehand and arranged for his best friend Tyler to hike up the trail to Temescal to set up a romantic picnic for the couple. Then the plan was that Justine and Aleksey would follow behind and he would propose at the exact right moment. But Justine had just gotten over not feeling well and wanted to stay in. Luckily, Aleksey persevered and it was a memory they will never forget.
The Biltmore Hotel was the perfect spot to get ready, offering plenty of classic Los Angeles charm. We love how Aleksey looks amazed by Justine's beauty. His smile lights up his whole face when he sees her for the first time.
Their wedding was a true union in so many ways. They had friends and family come in from all over the country to celebrate with them, and Aleksey's Russian heritage was seamlessly blended with Justine's more traditional American background. The water ceremony was a great visual embodiment of the two families coming together, and it really represented how unique and special Justine and Aleksey are.
We were thrilled to be a part of this beautiful day. Justine and Aleksey were referred to us by Sara, who was one of Alex and Ben's wedding guests, and we are so happy she did!  Congratulations to these wonderful newlyweds!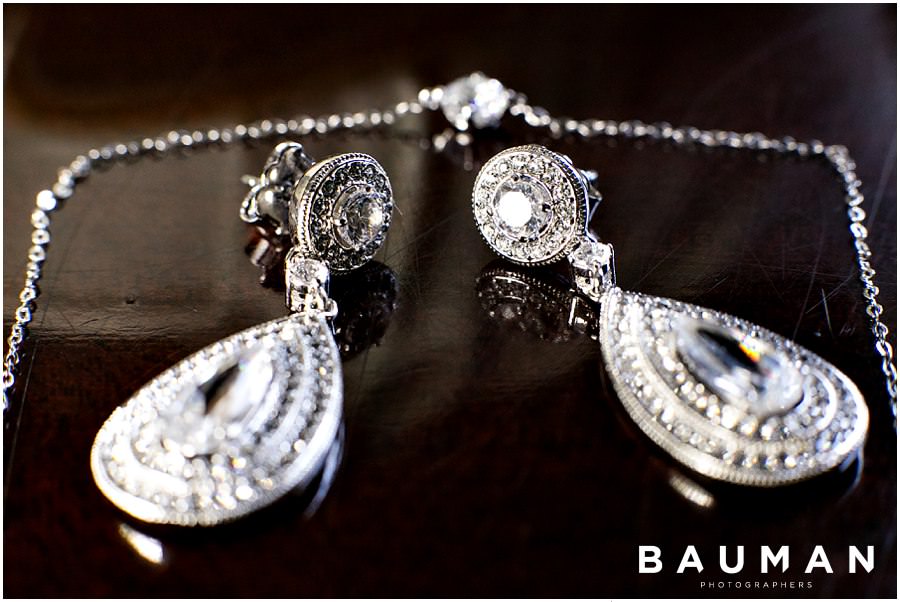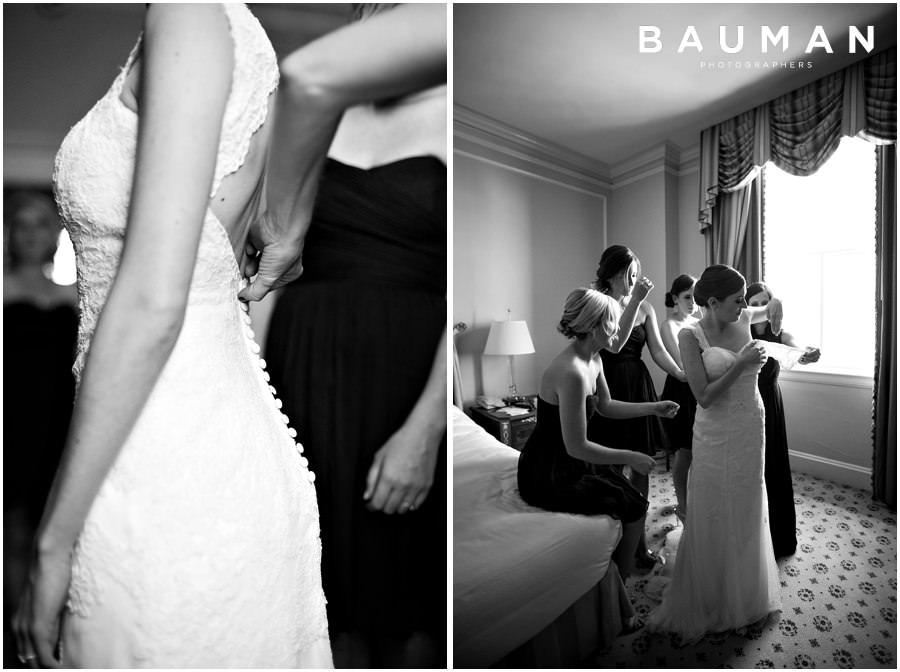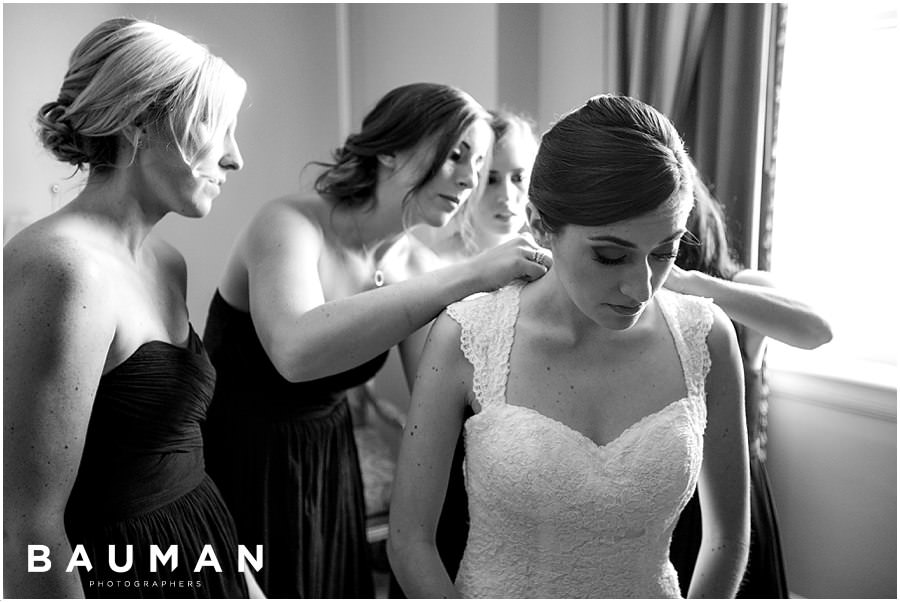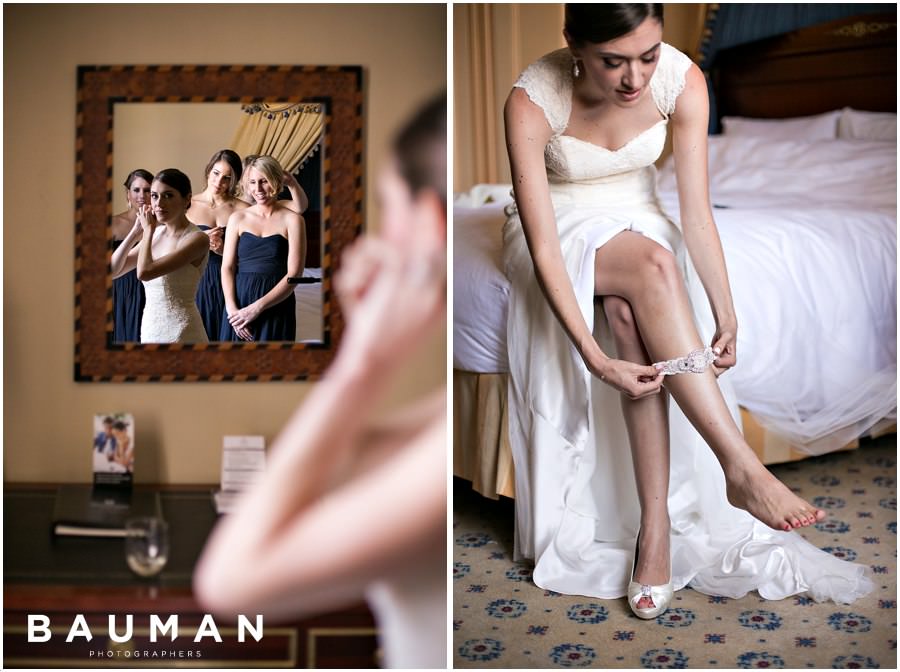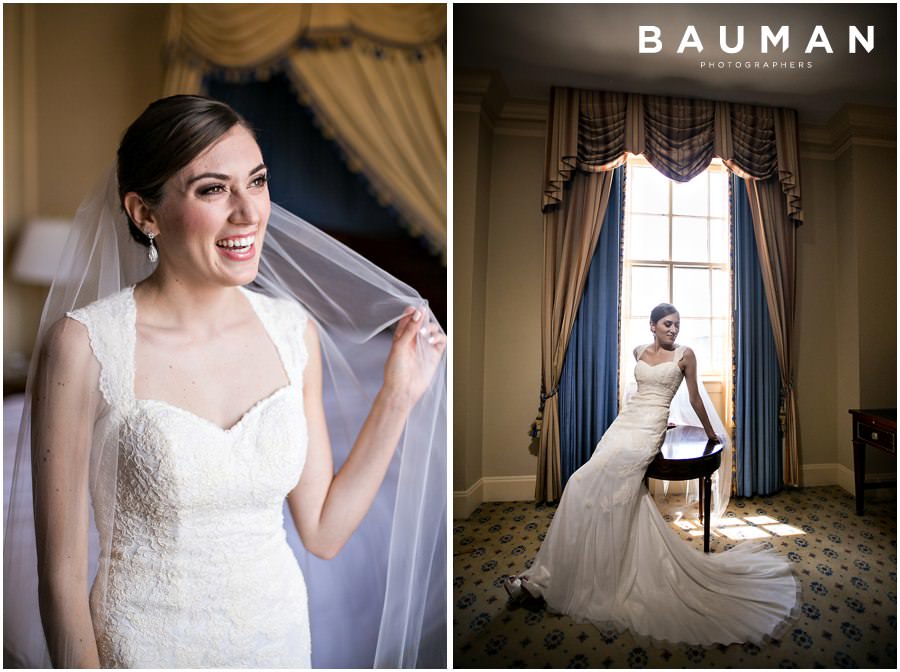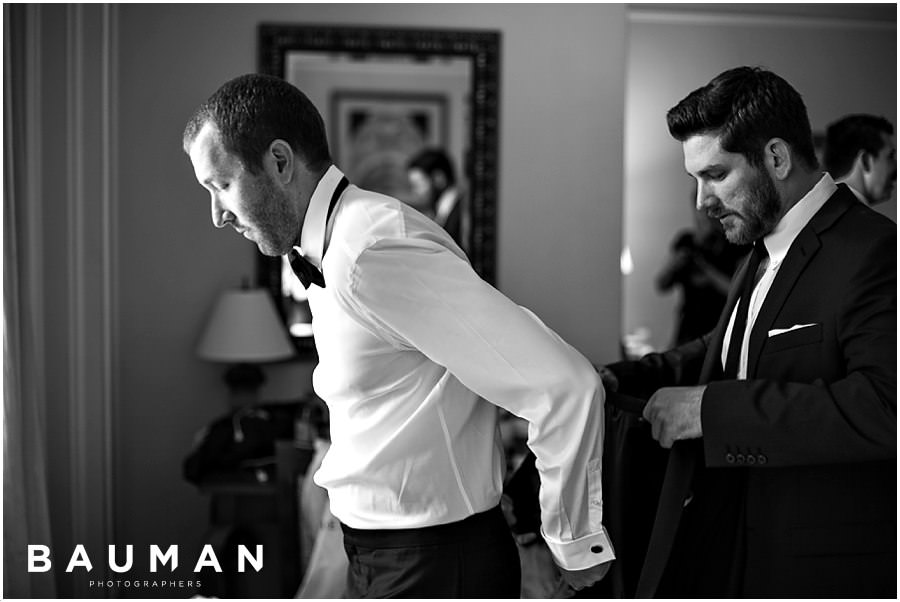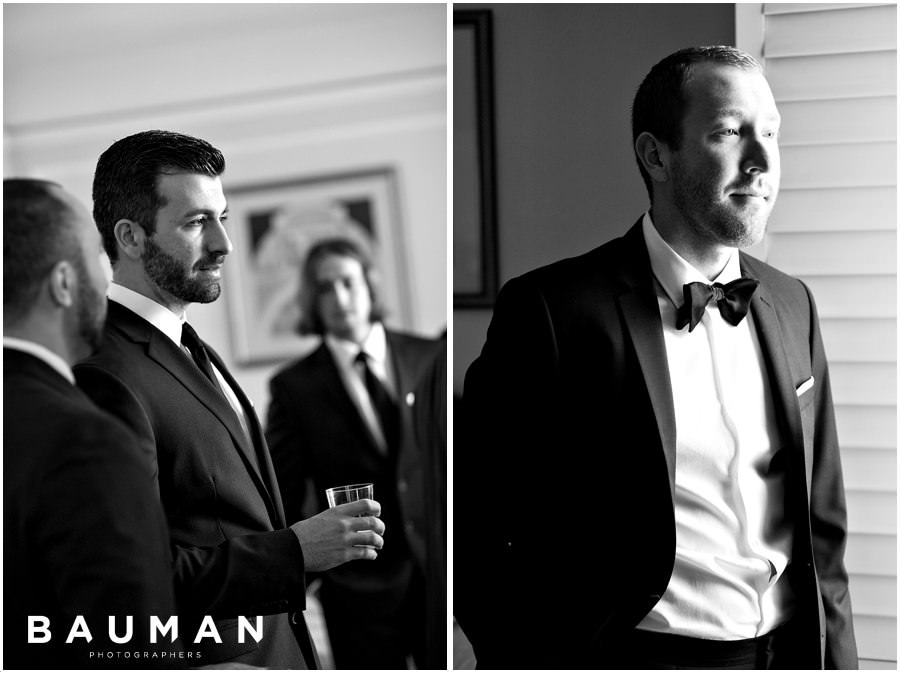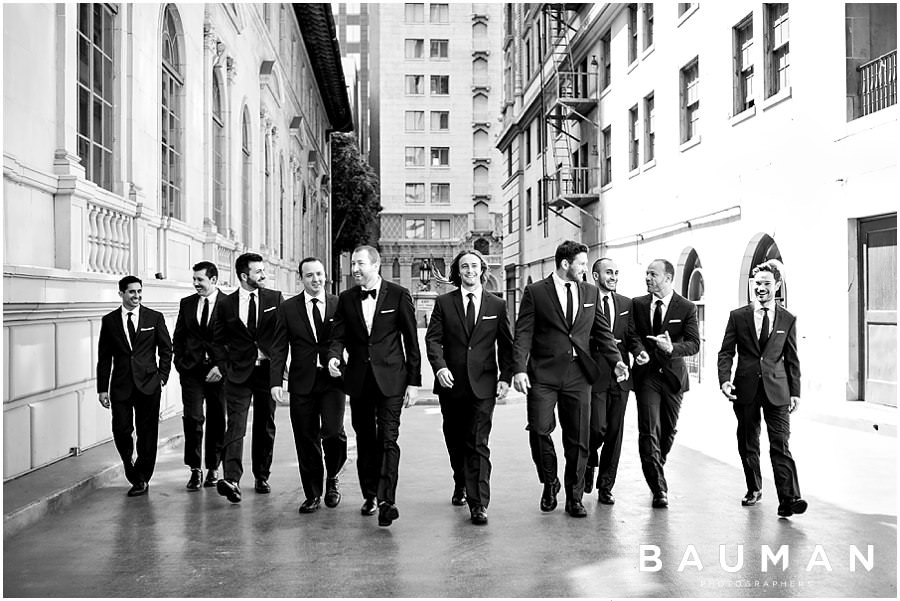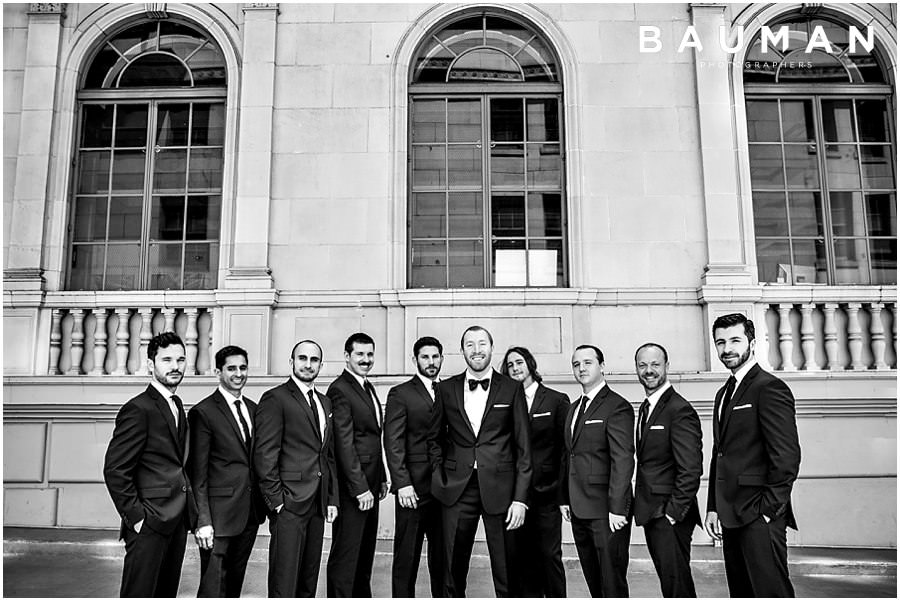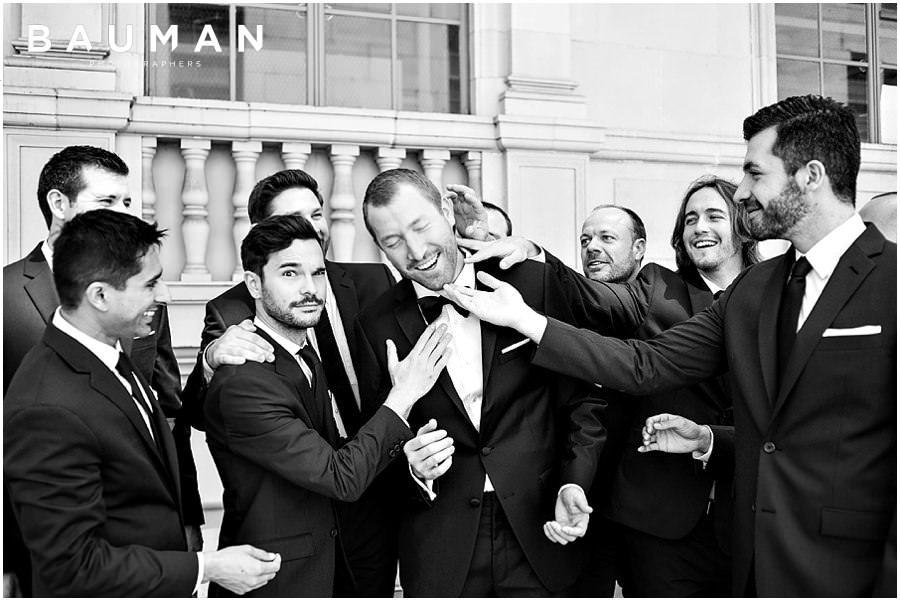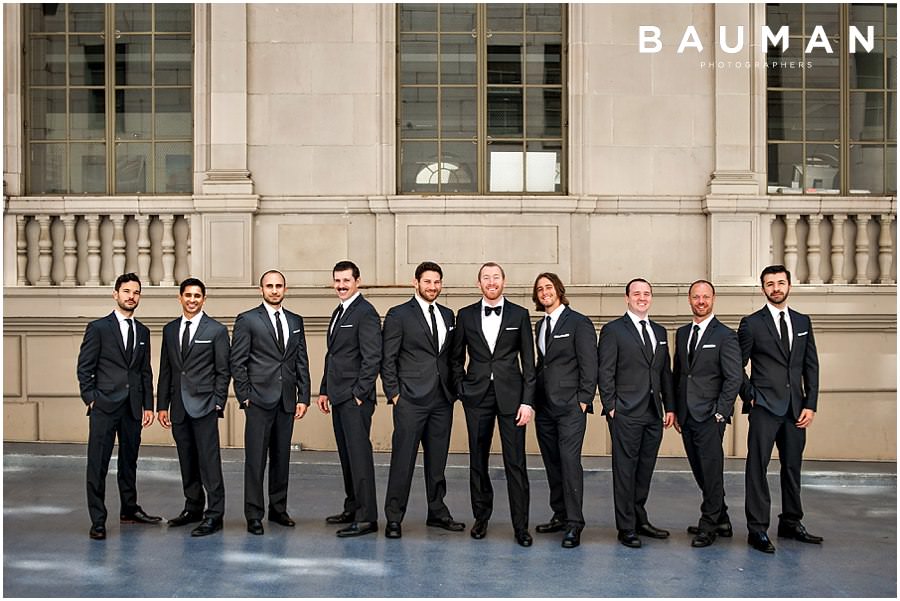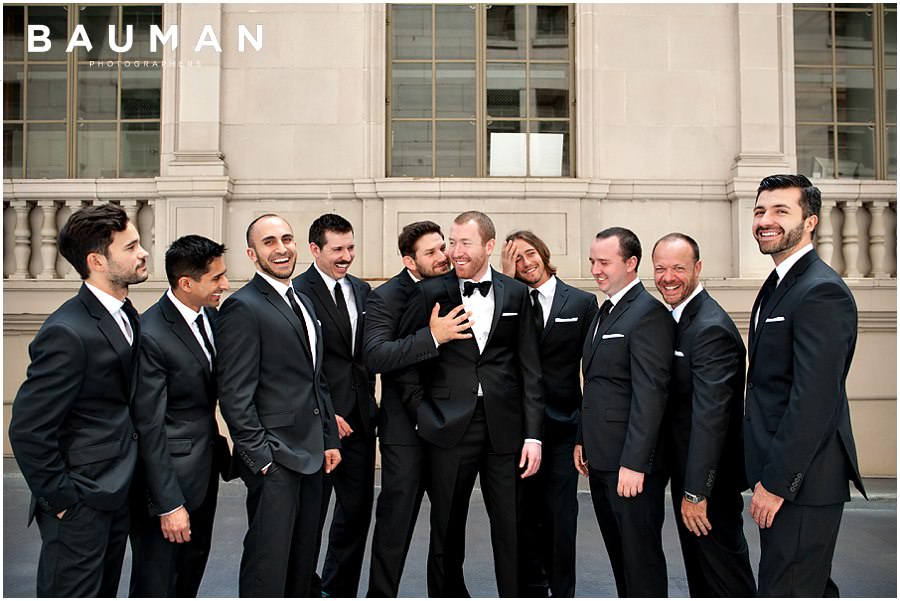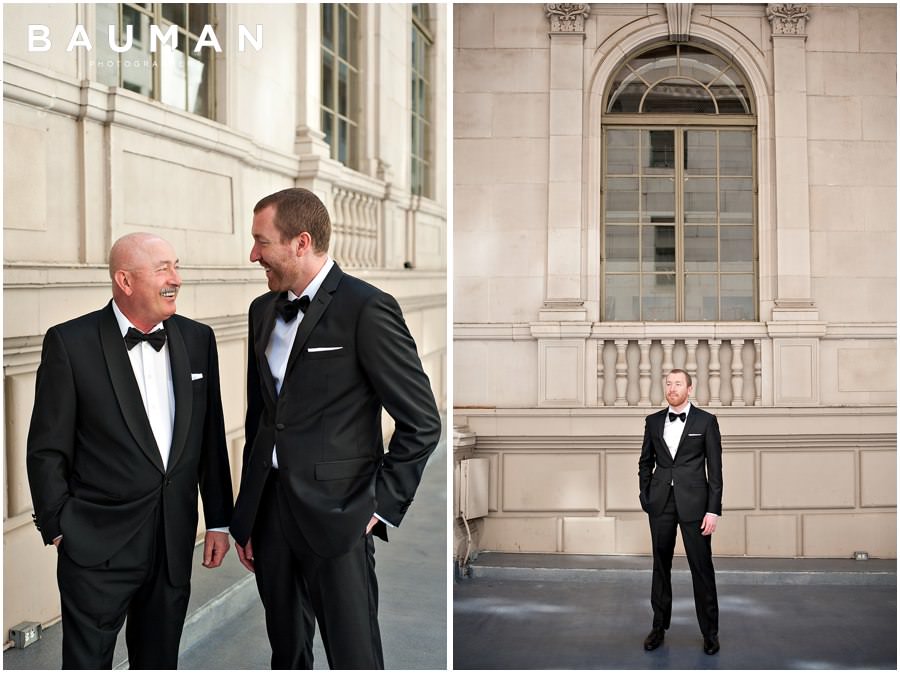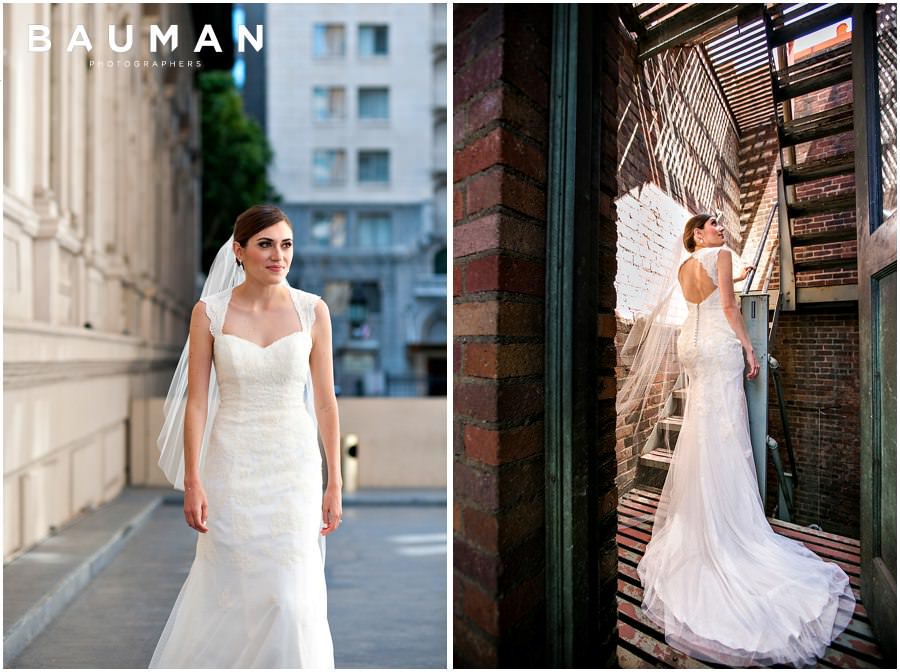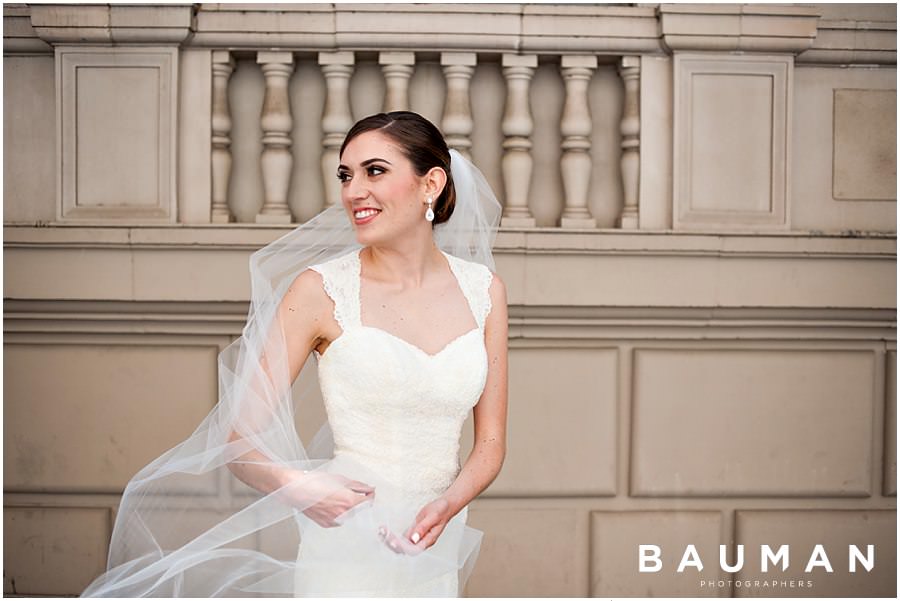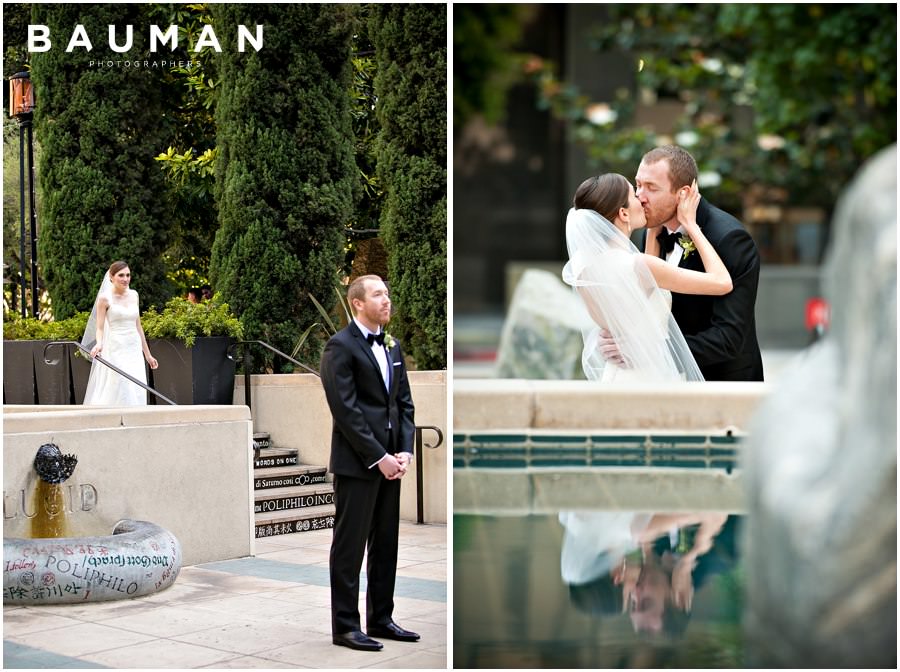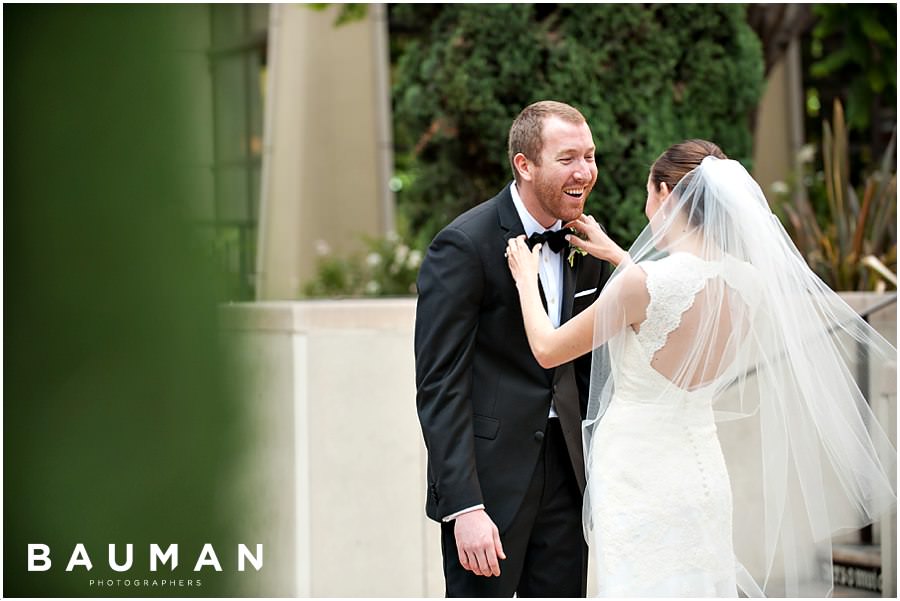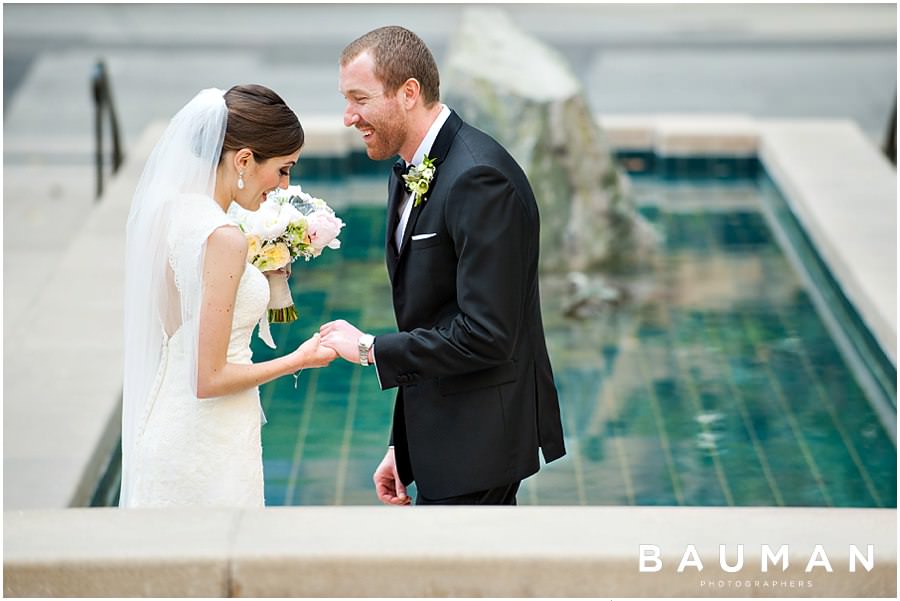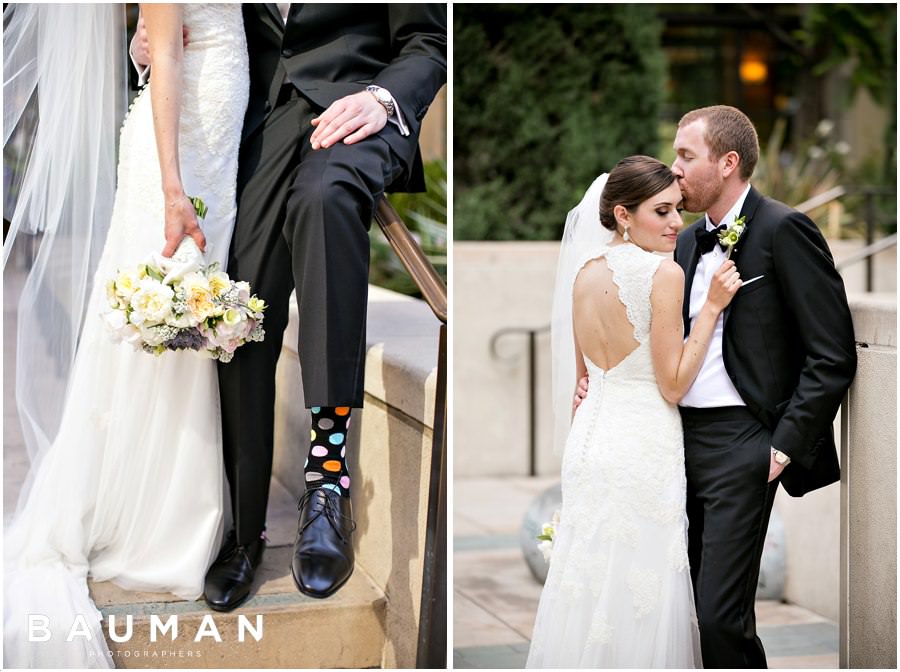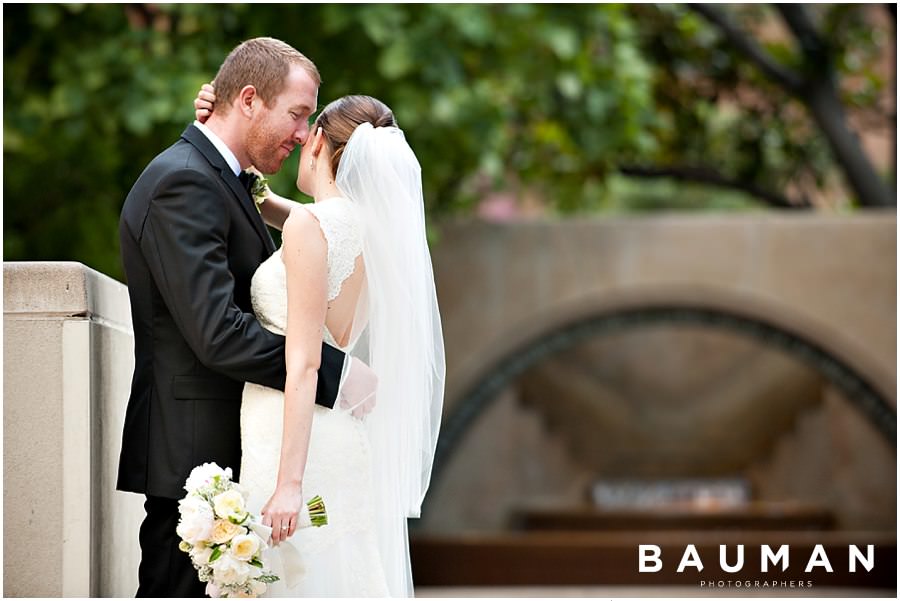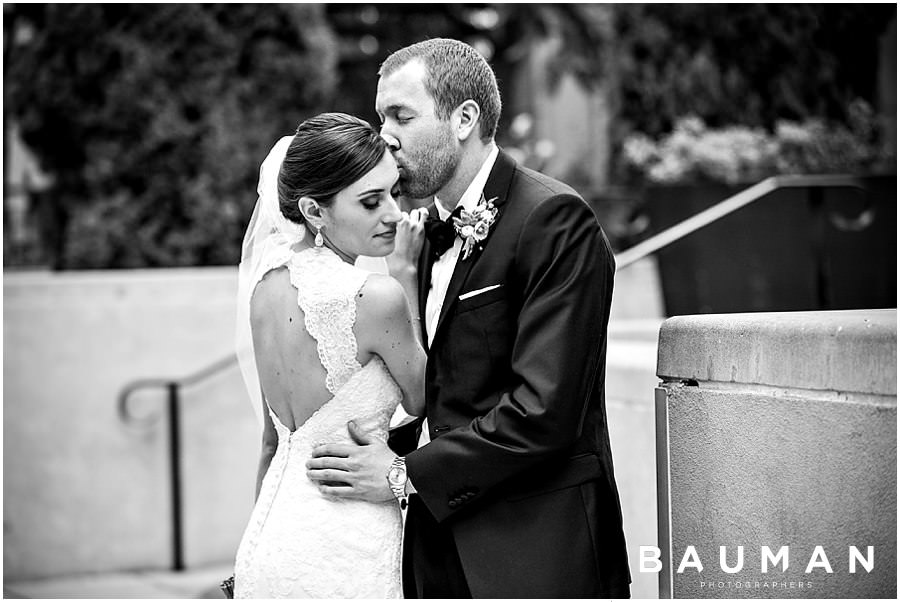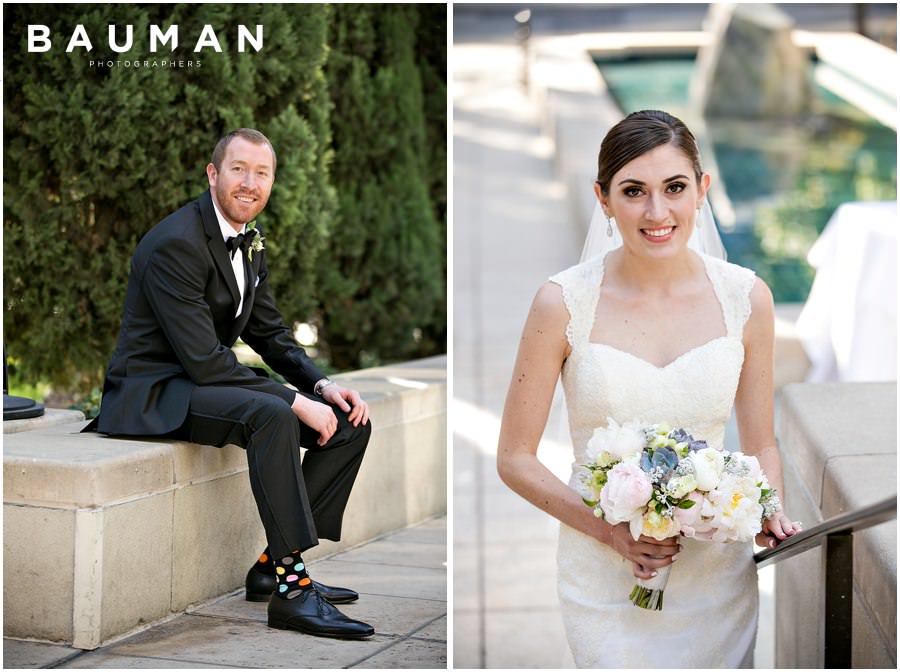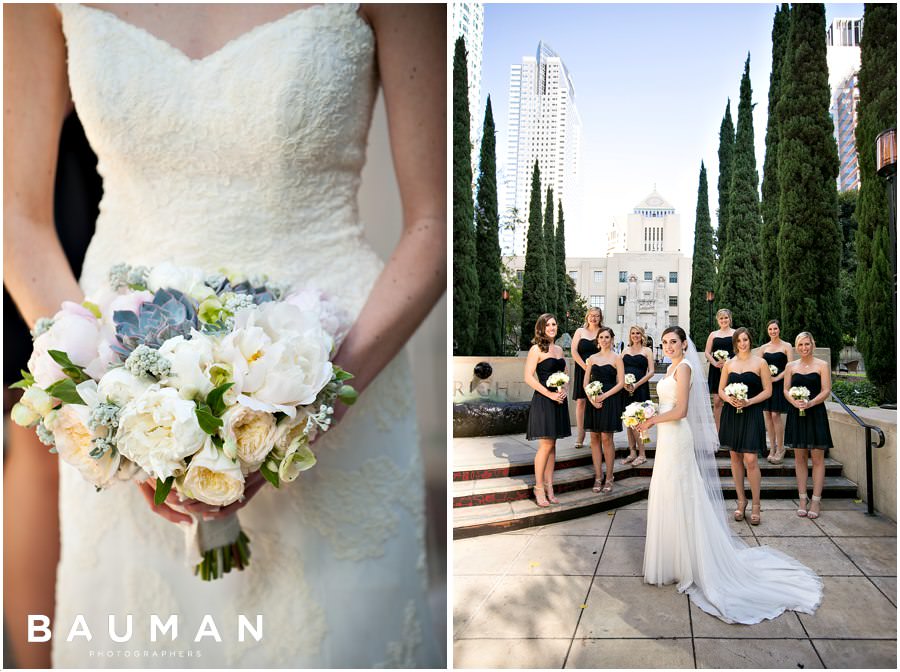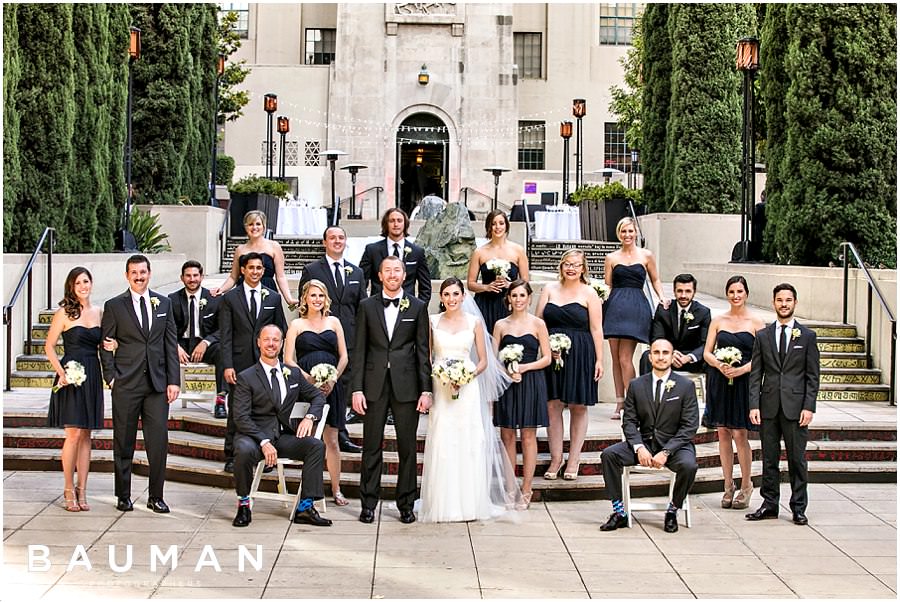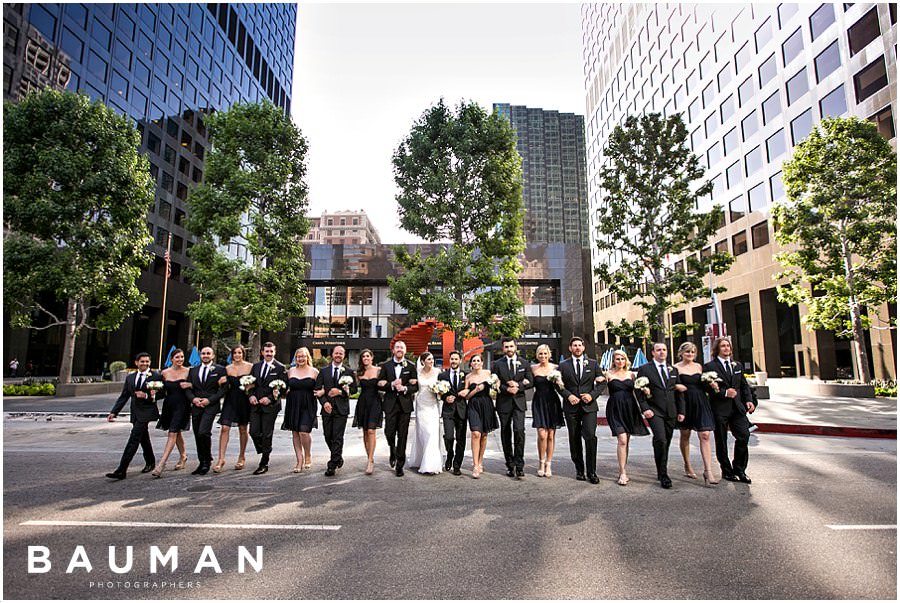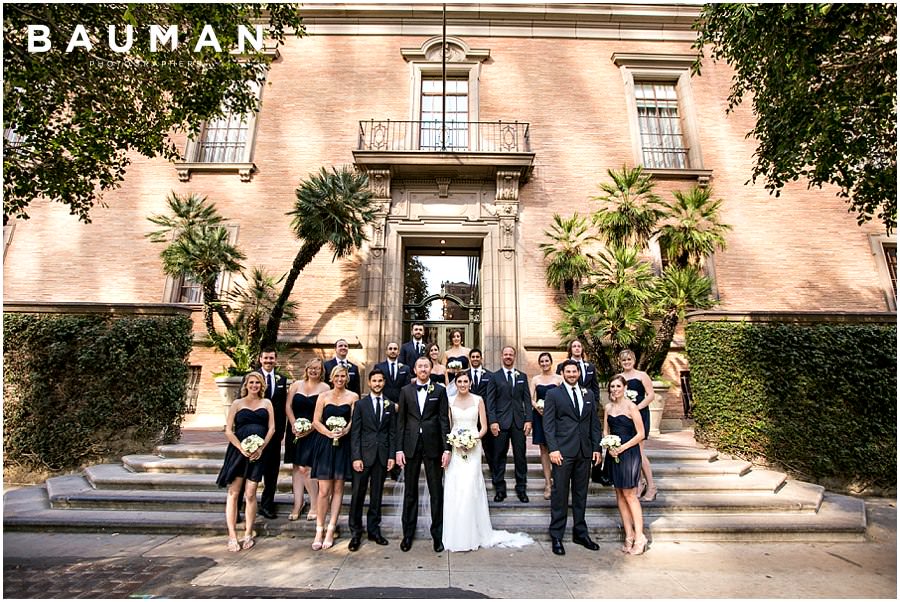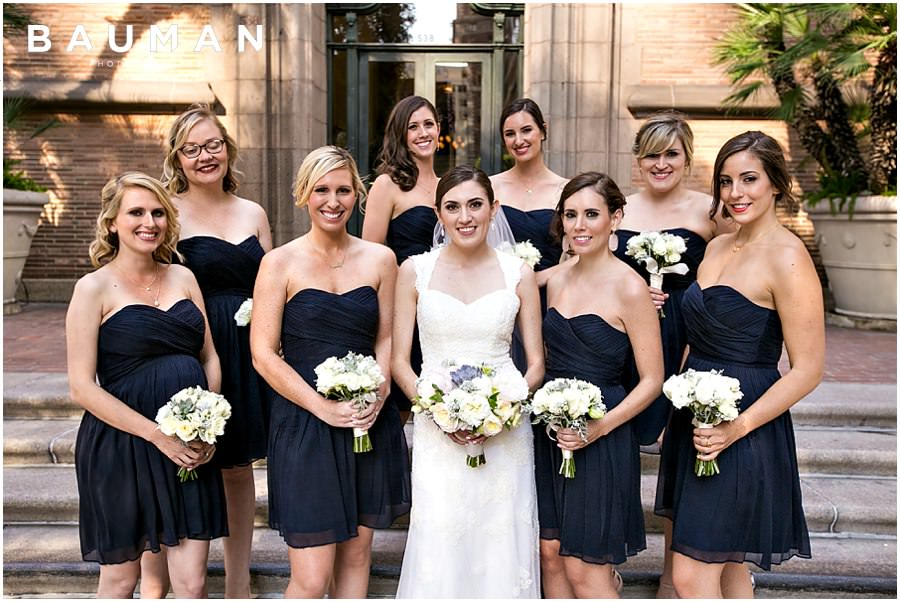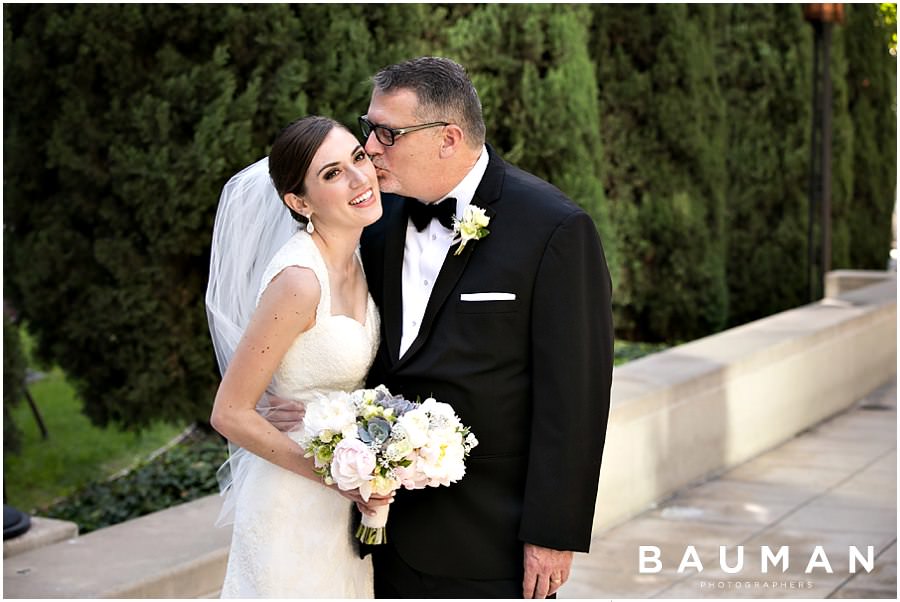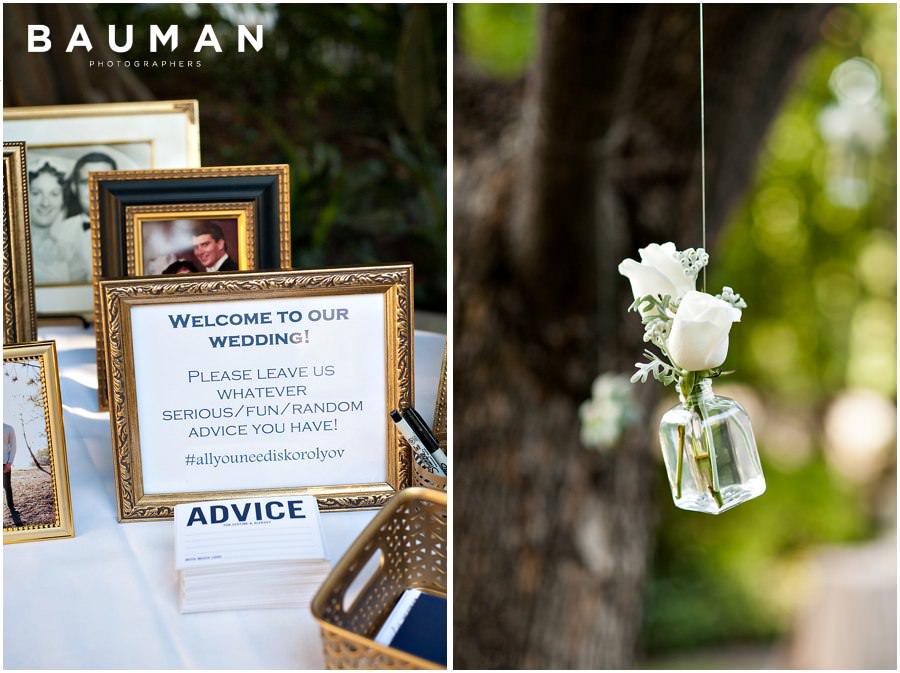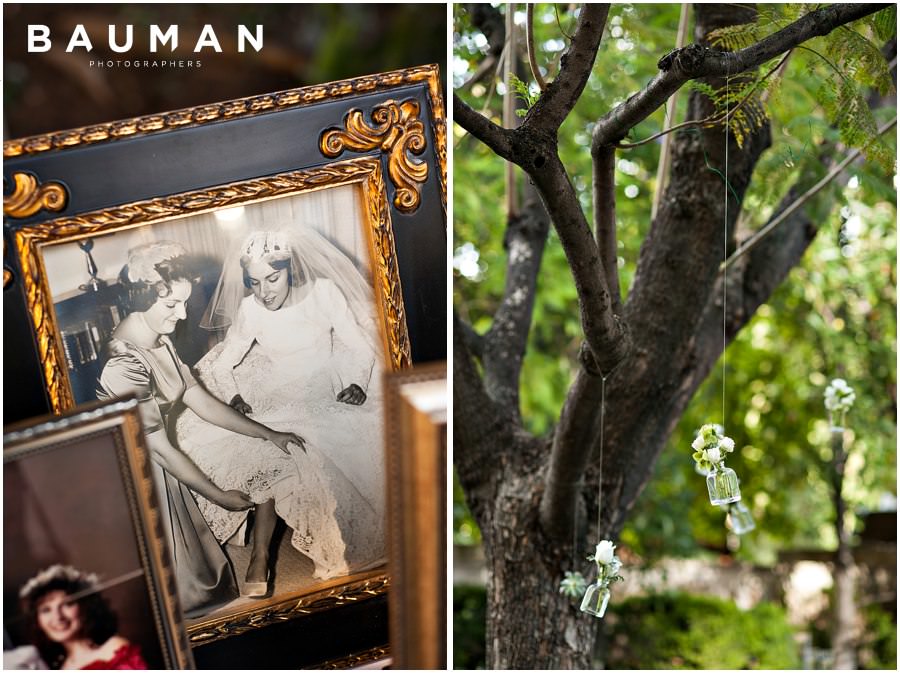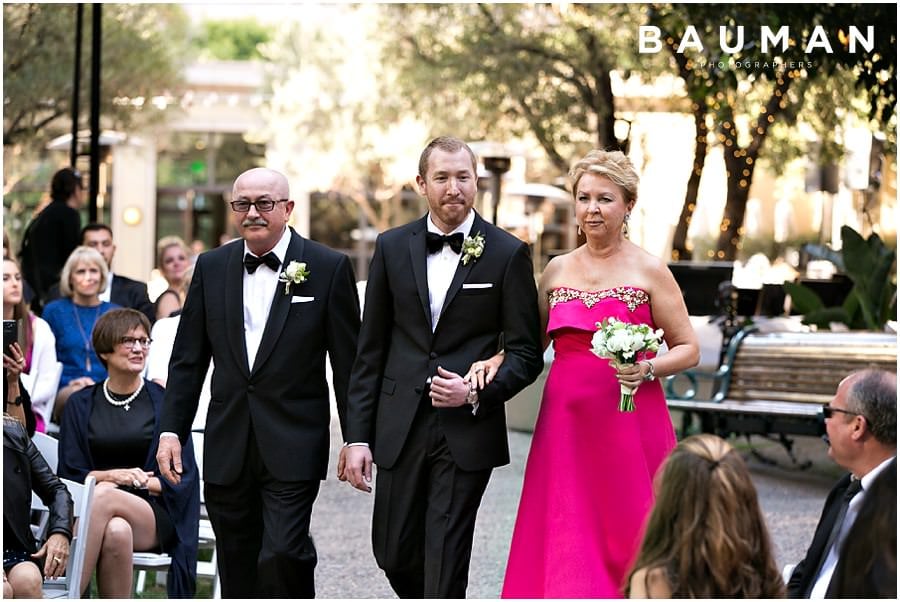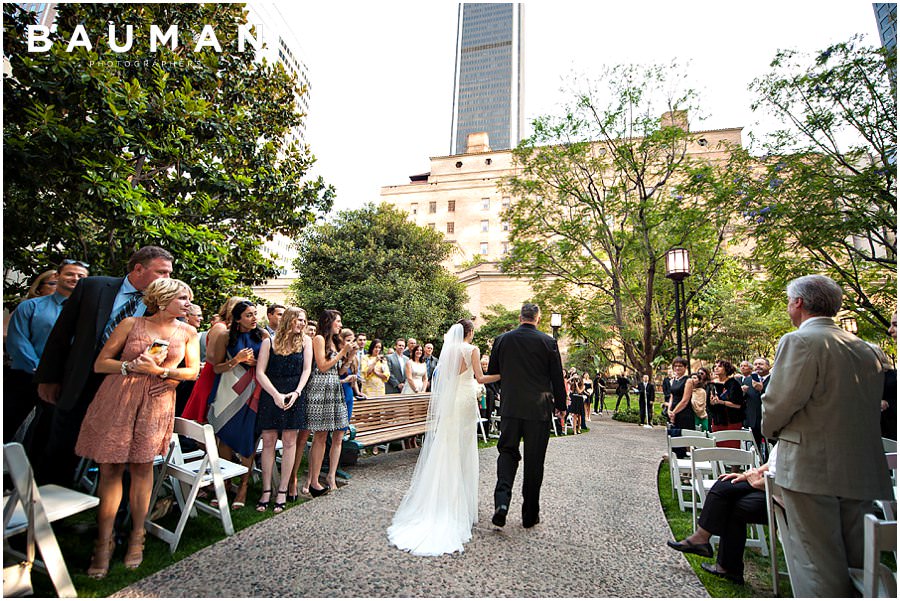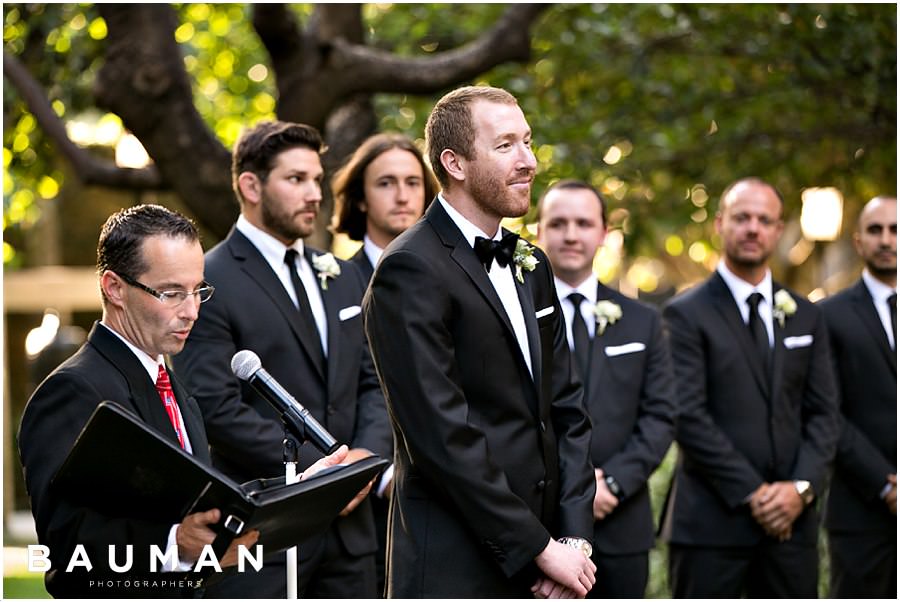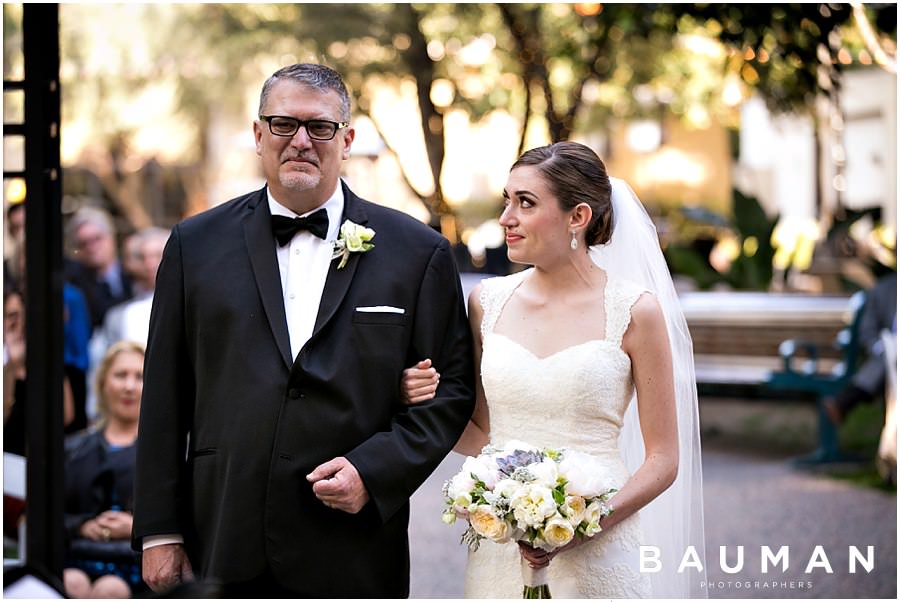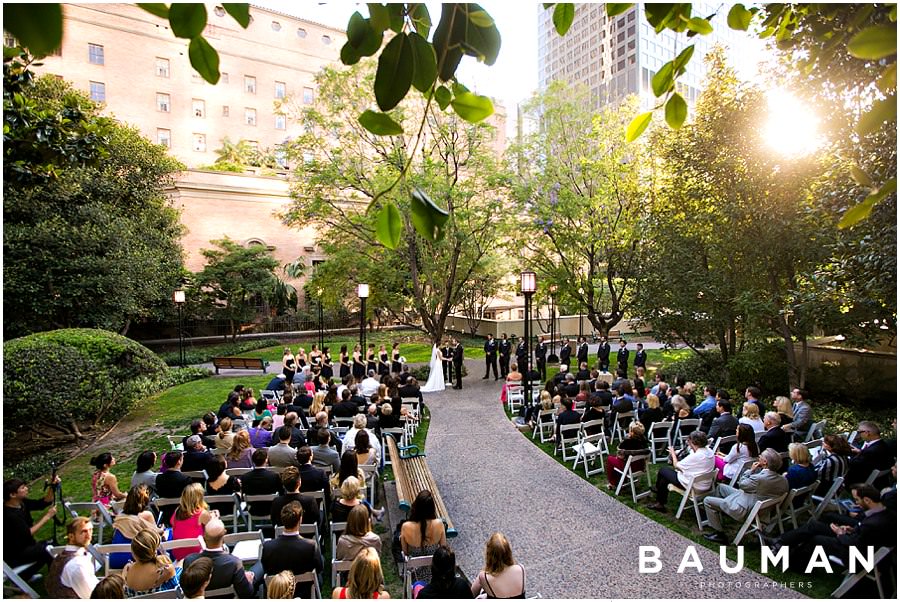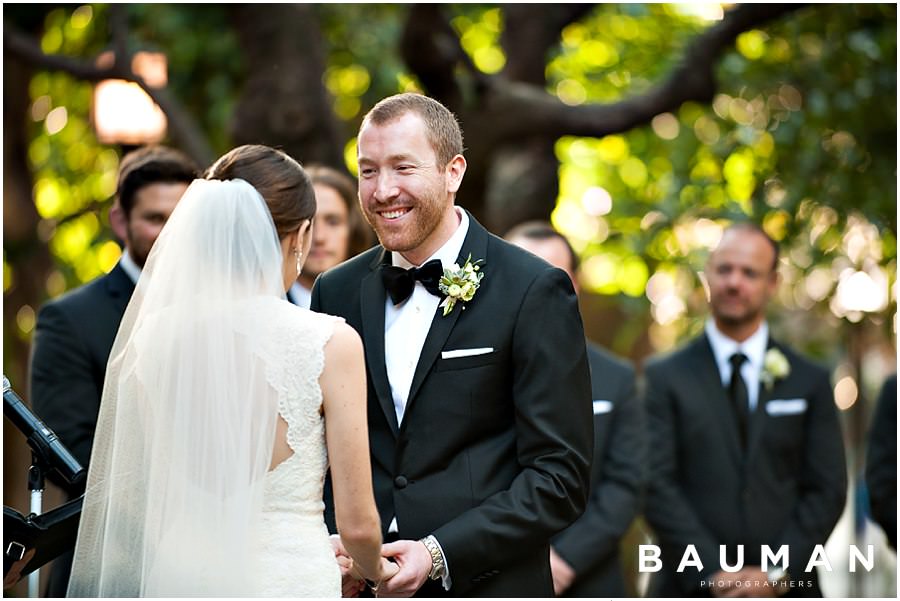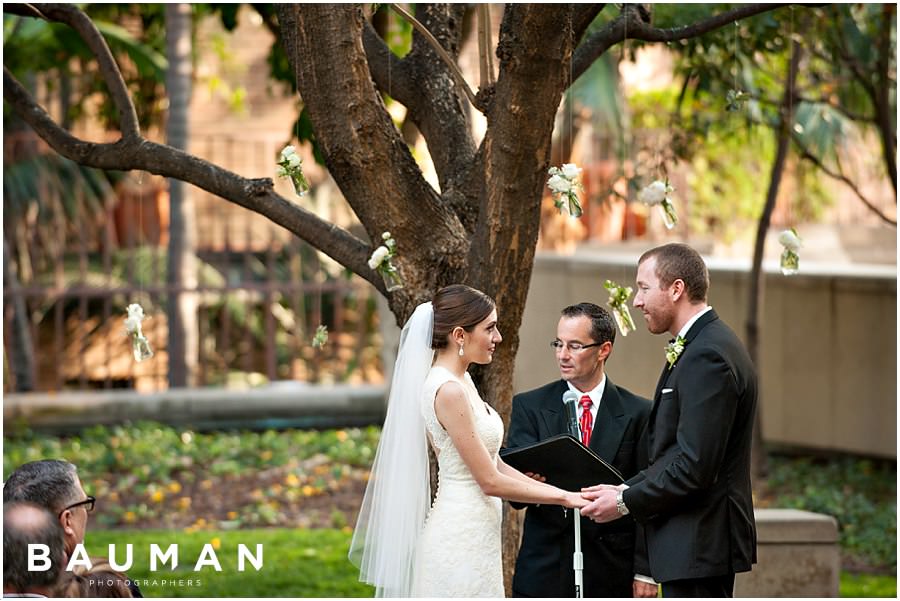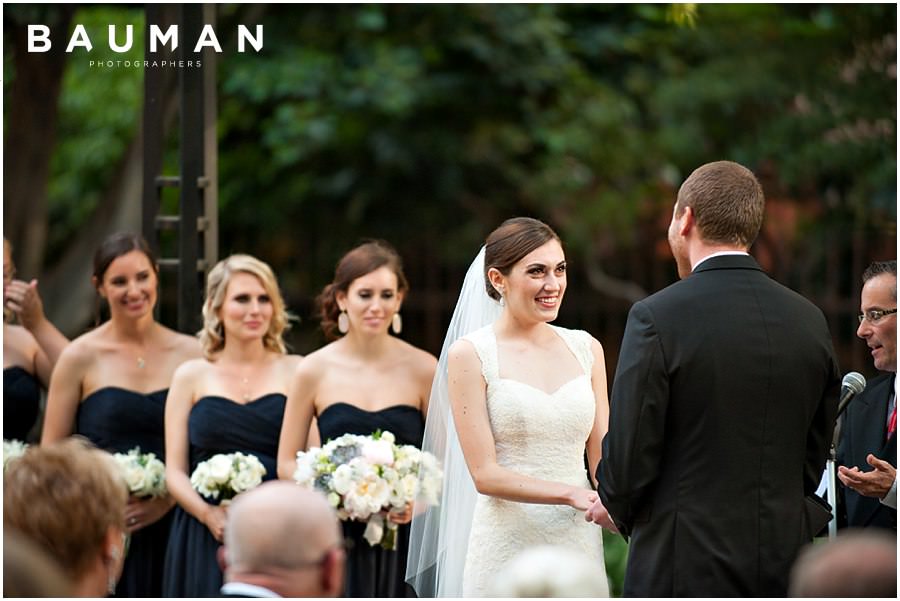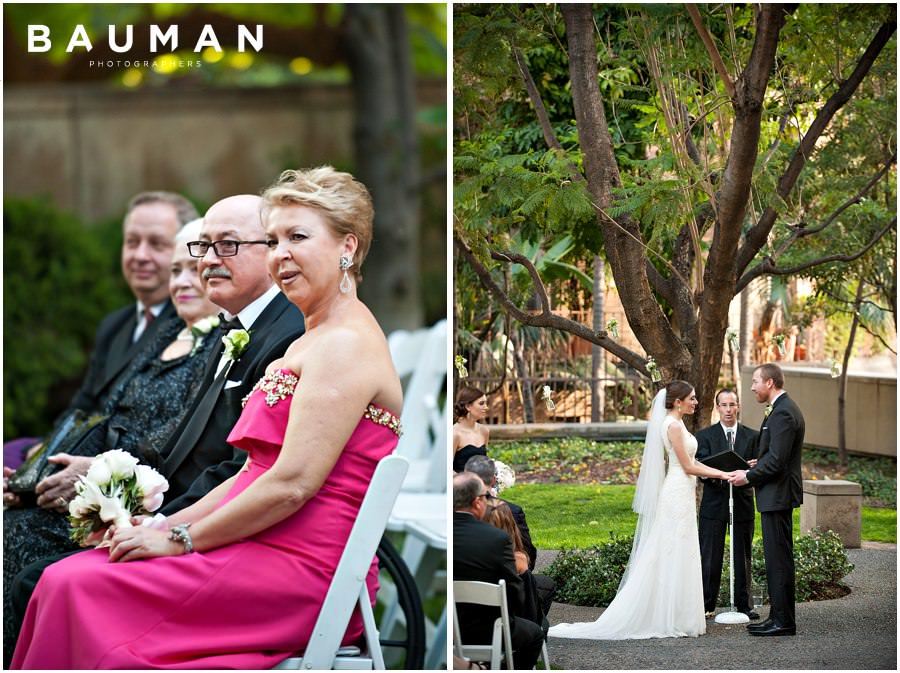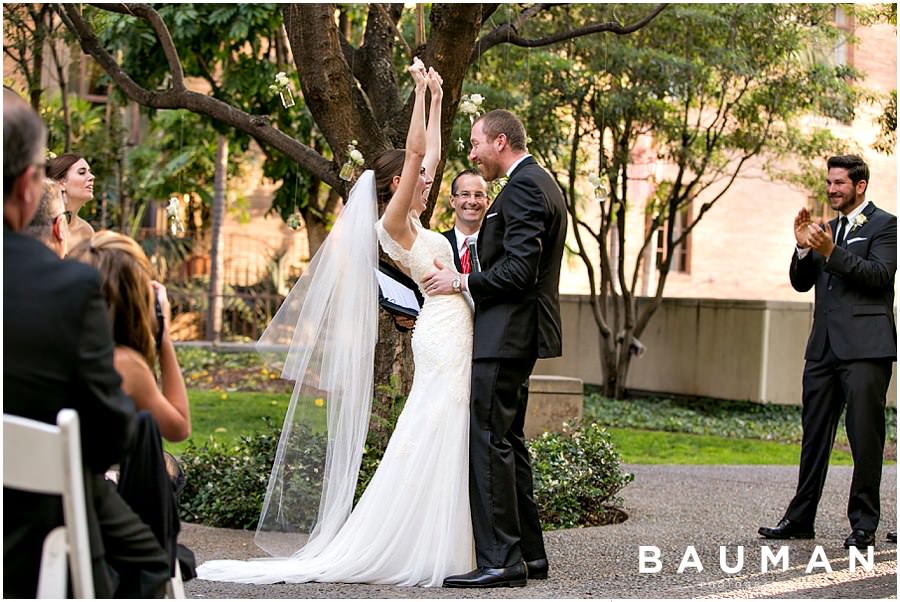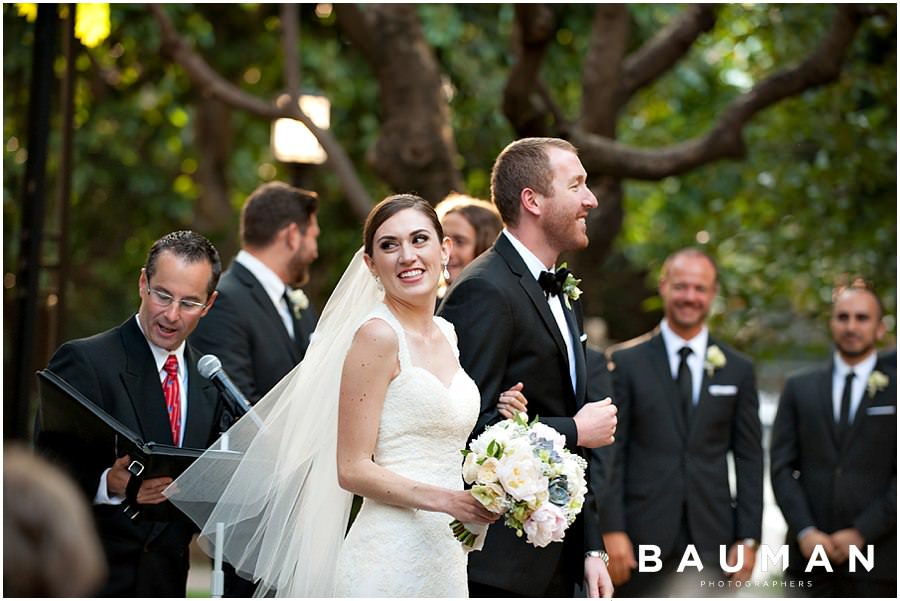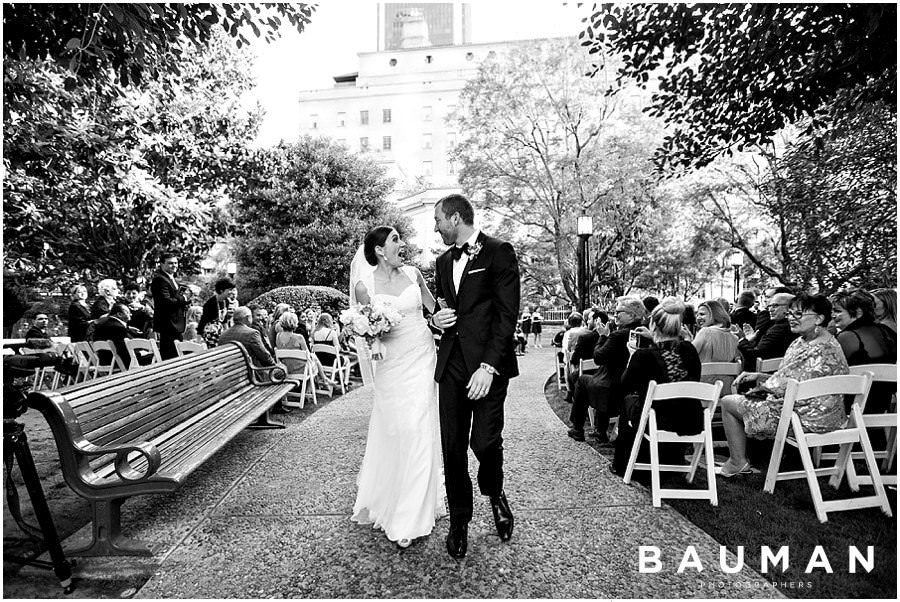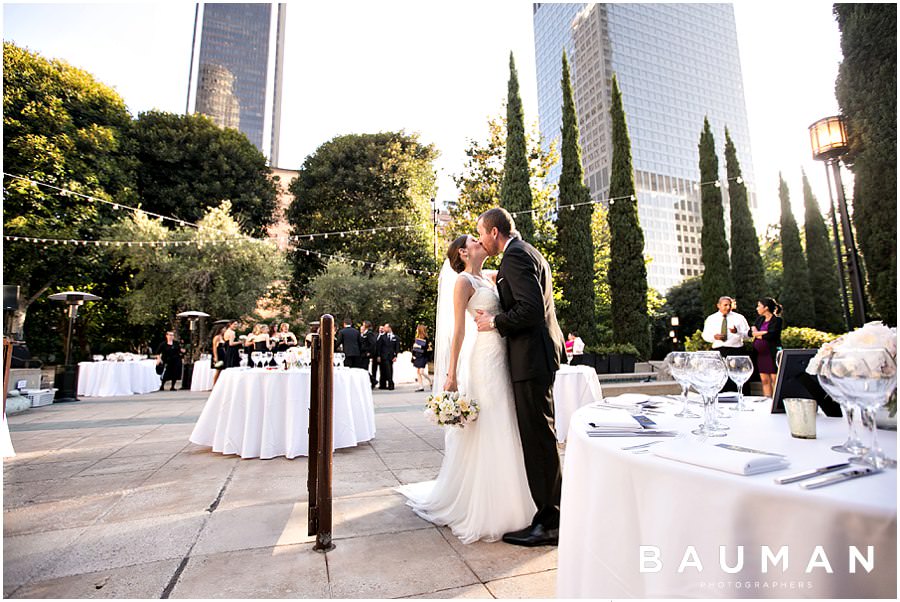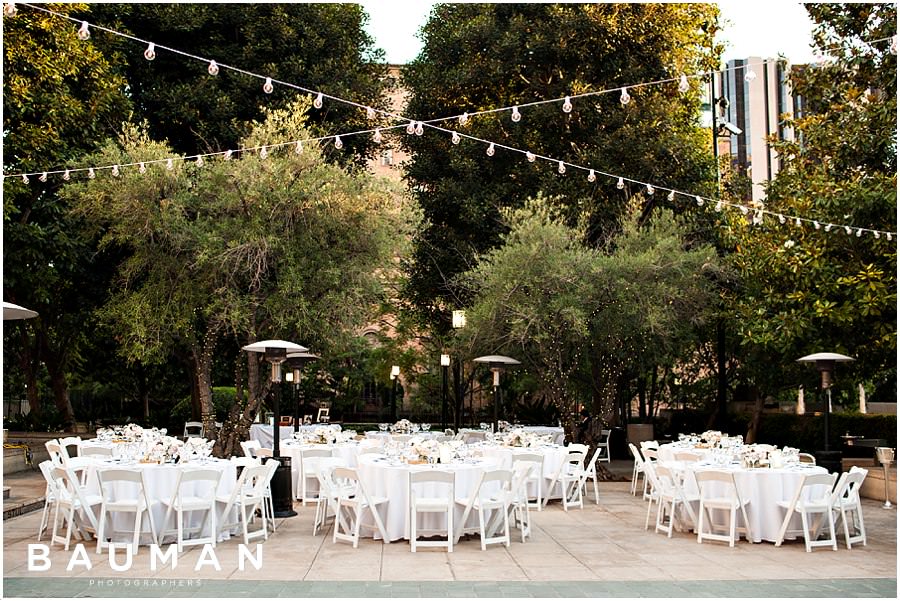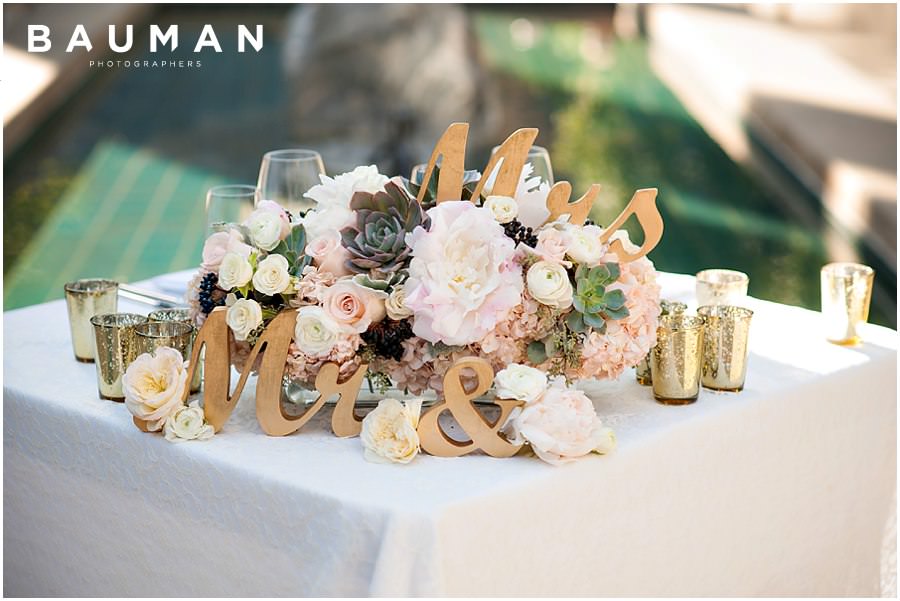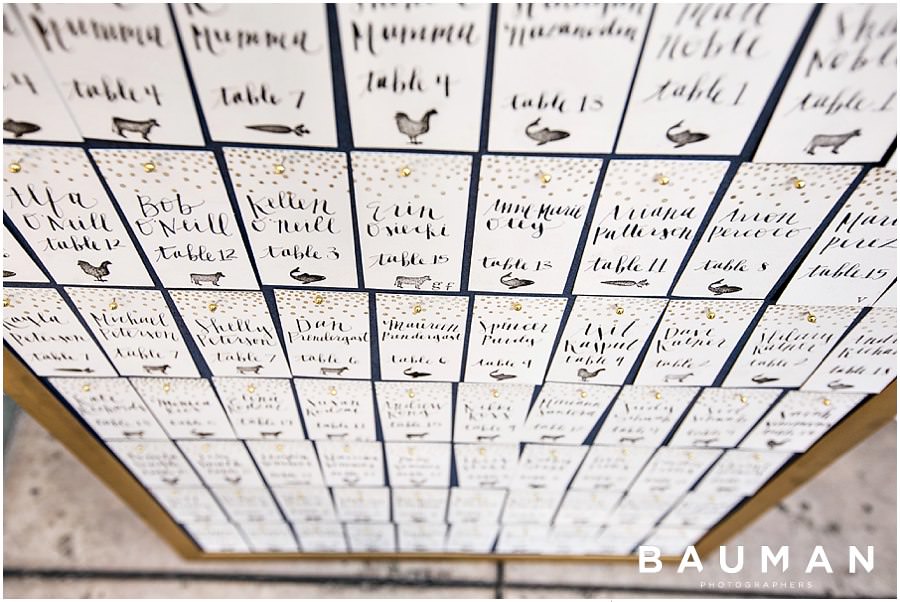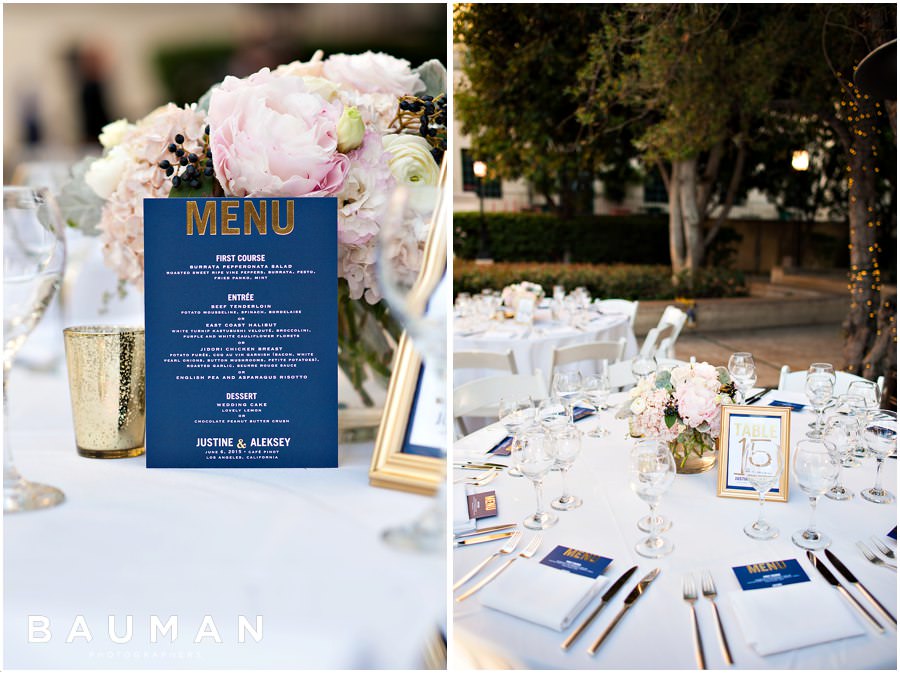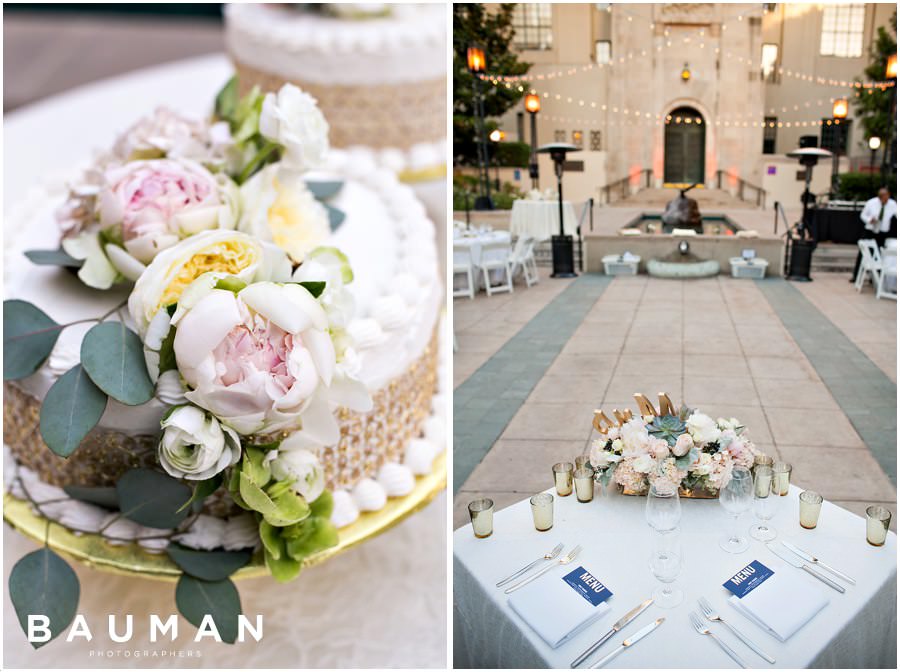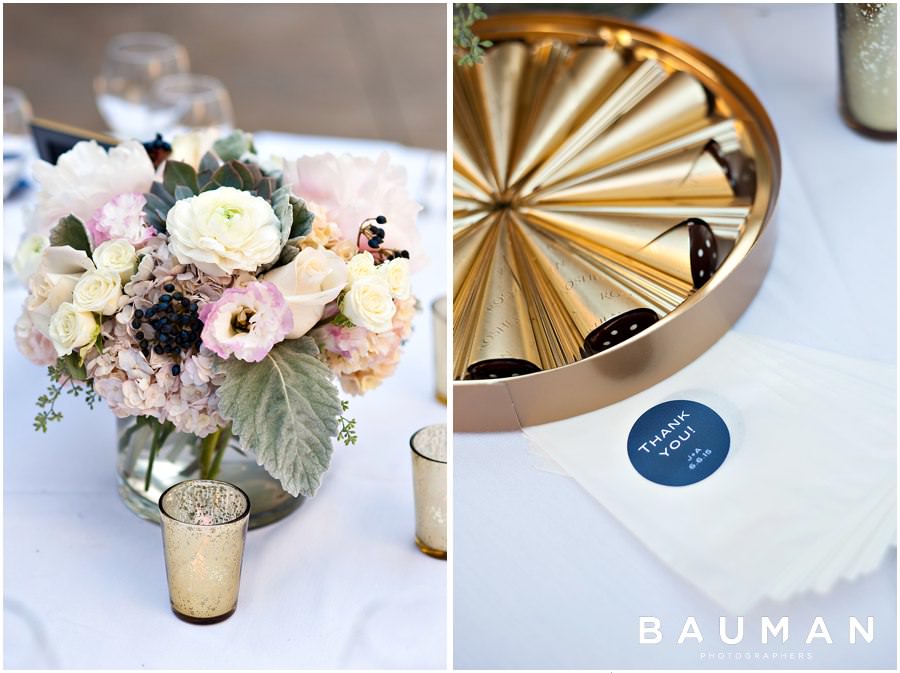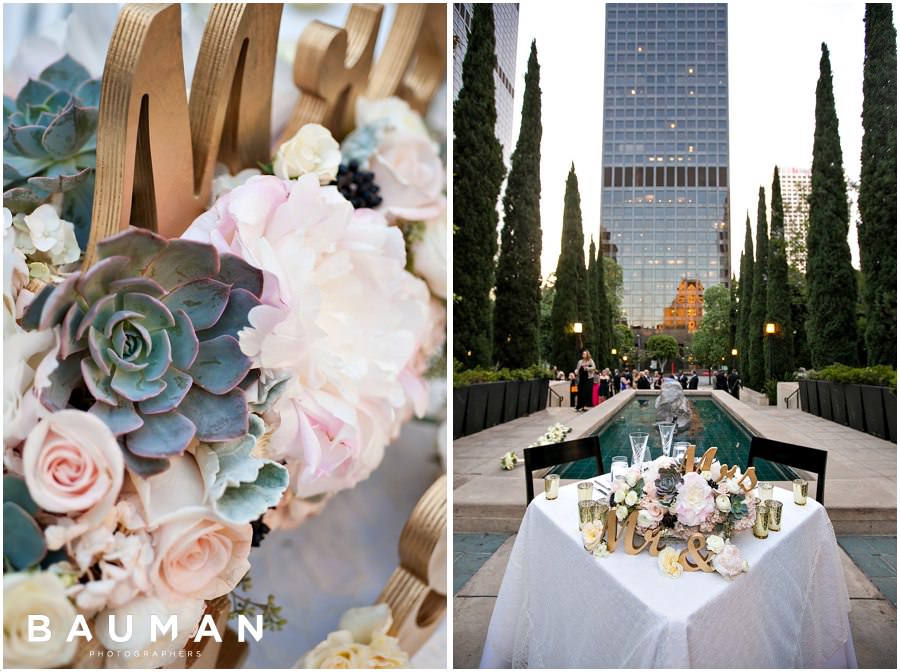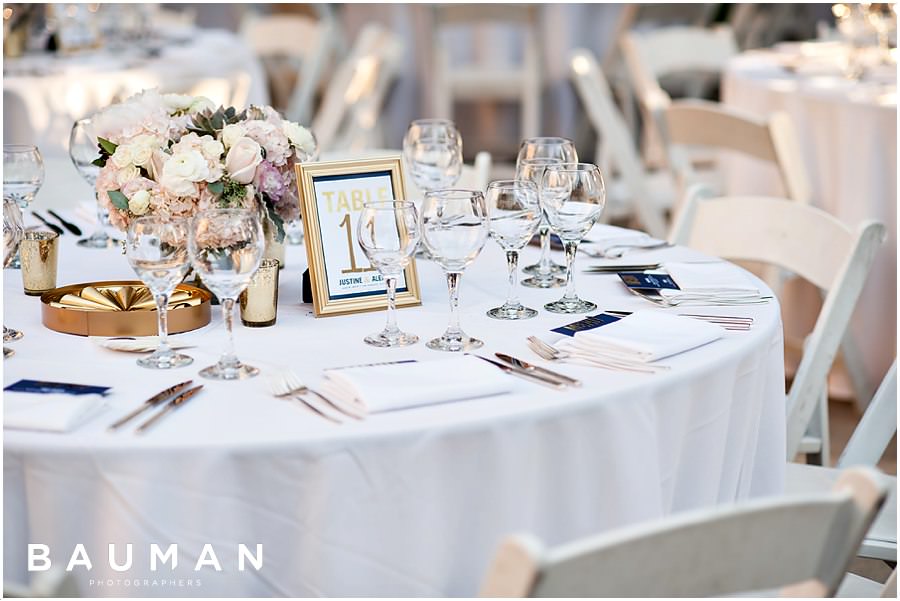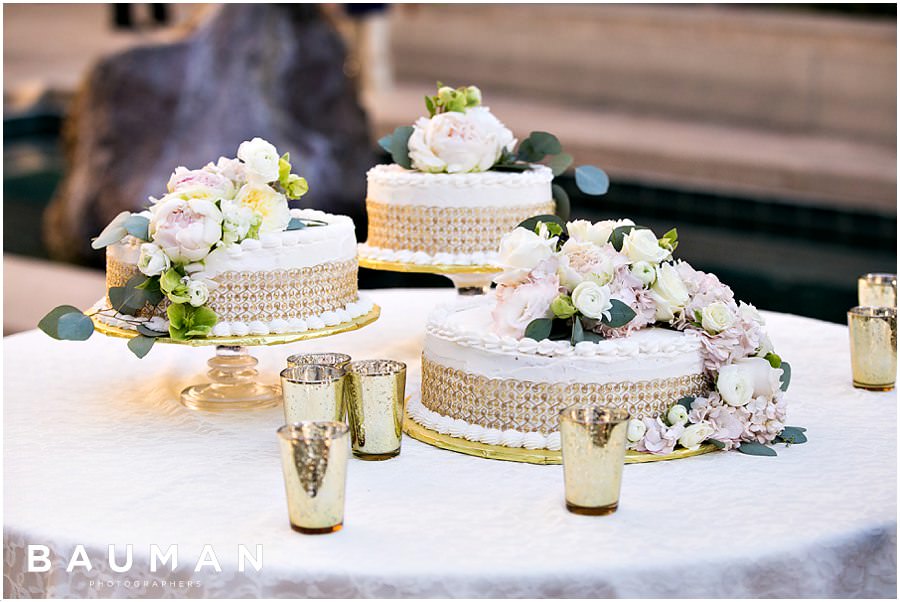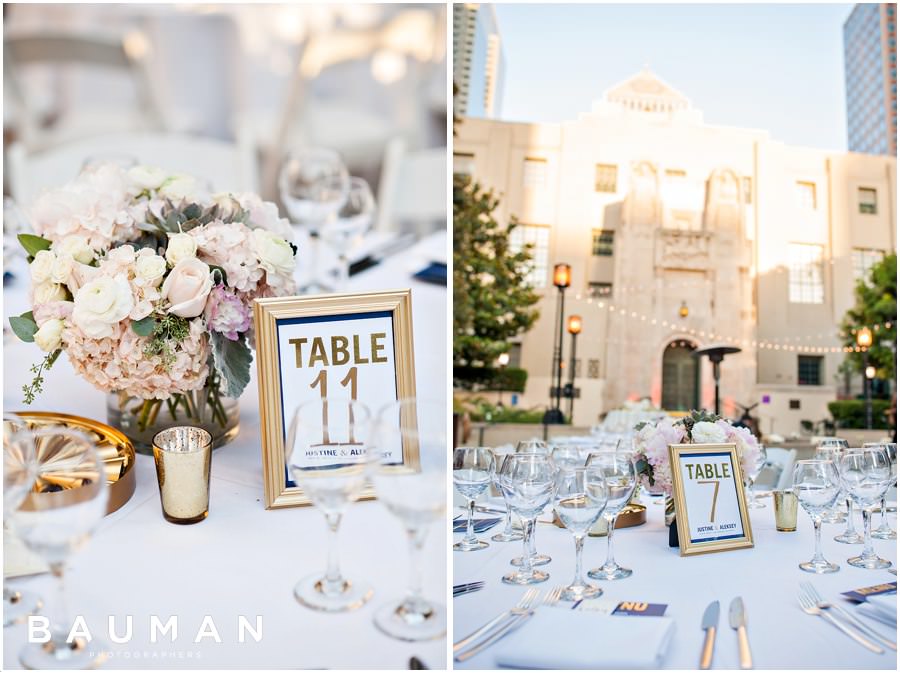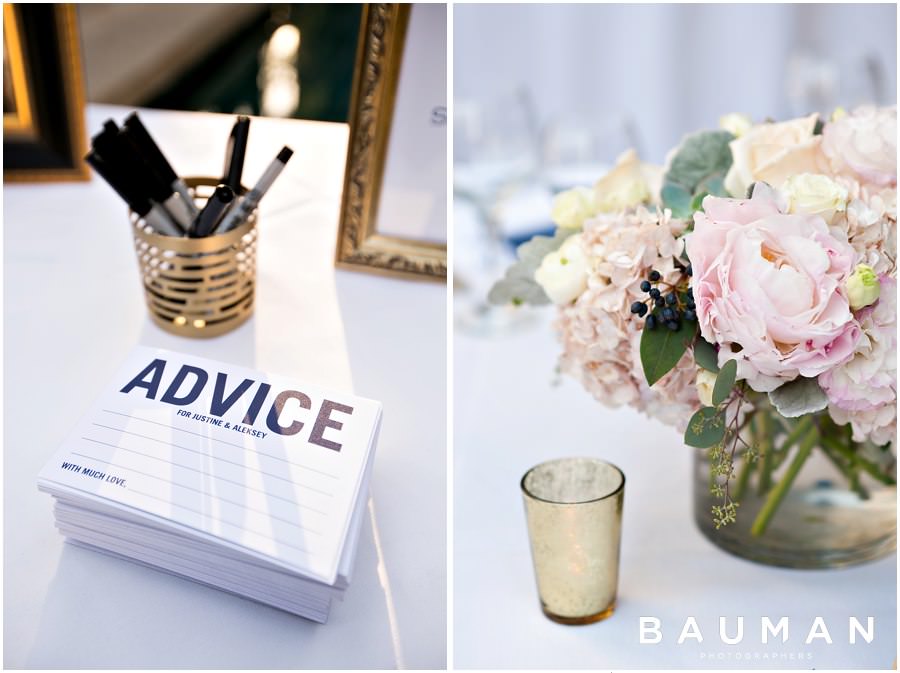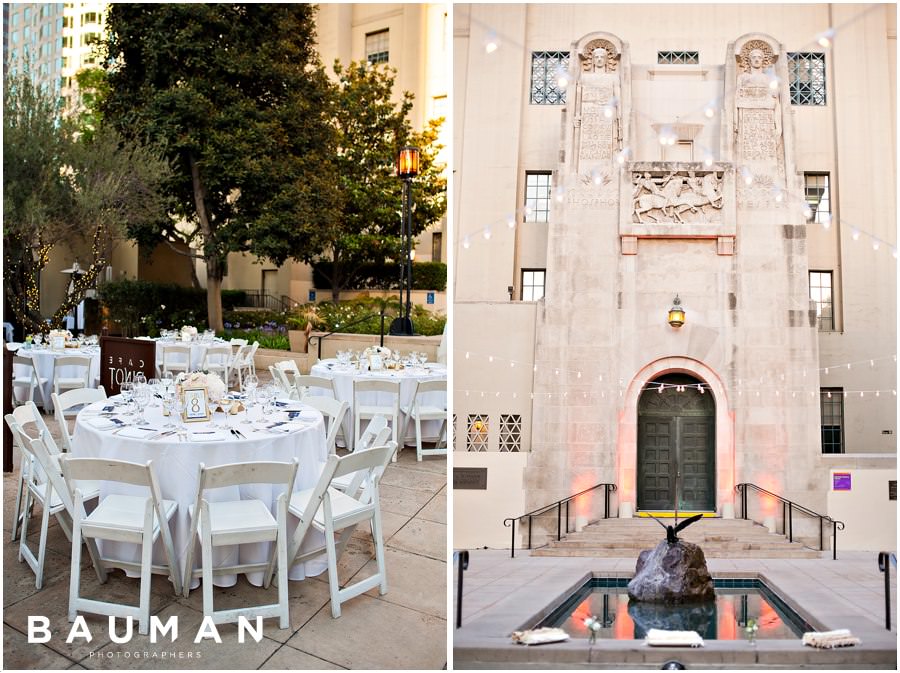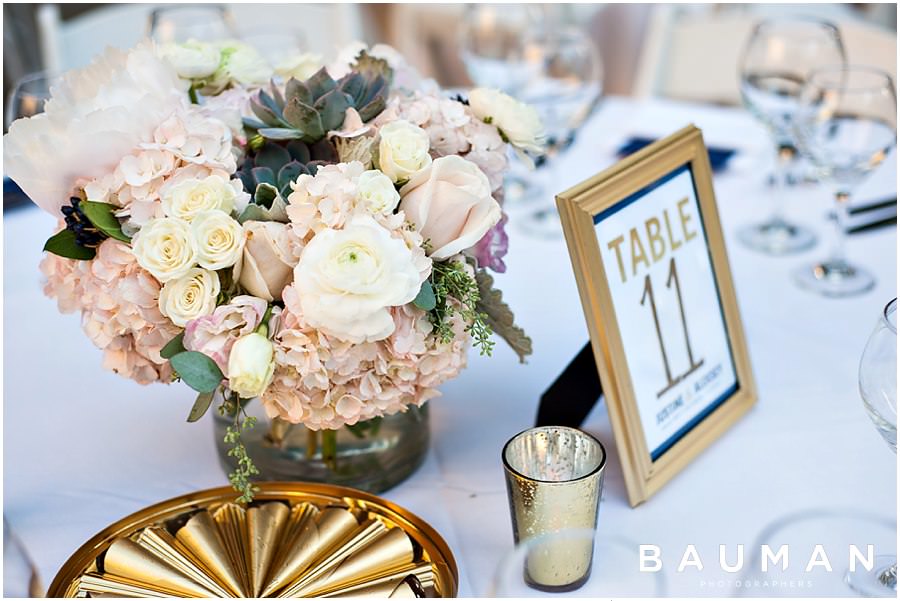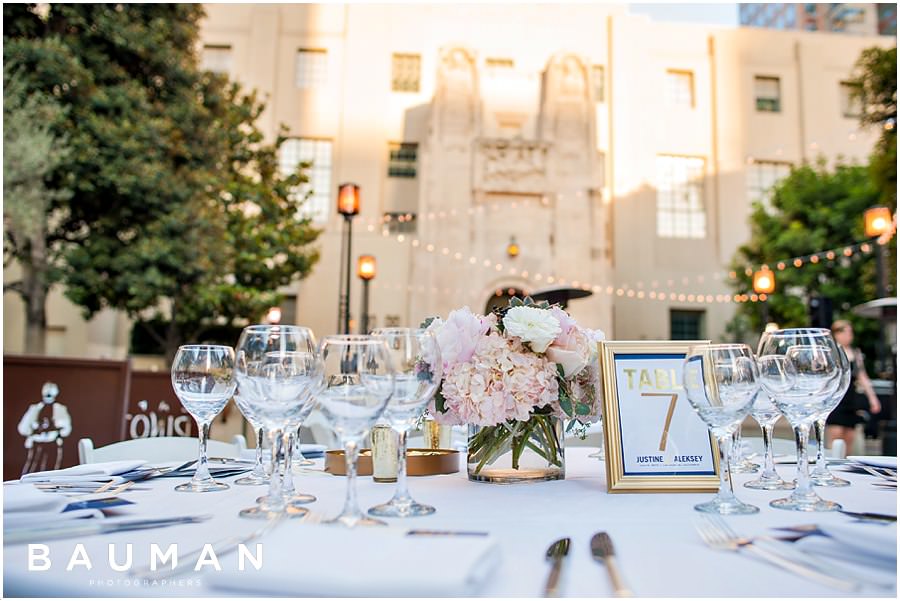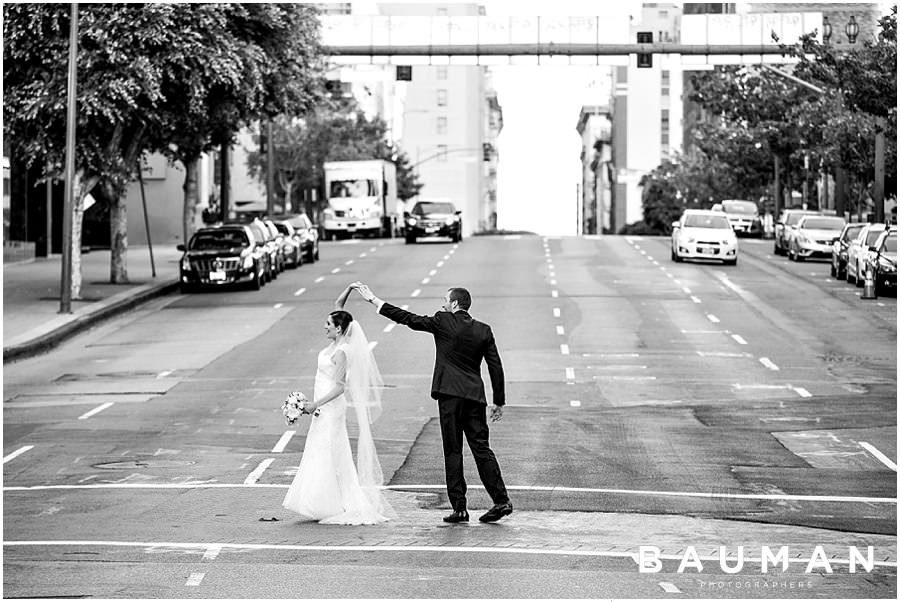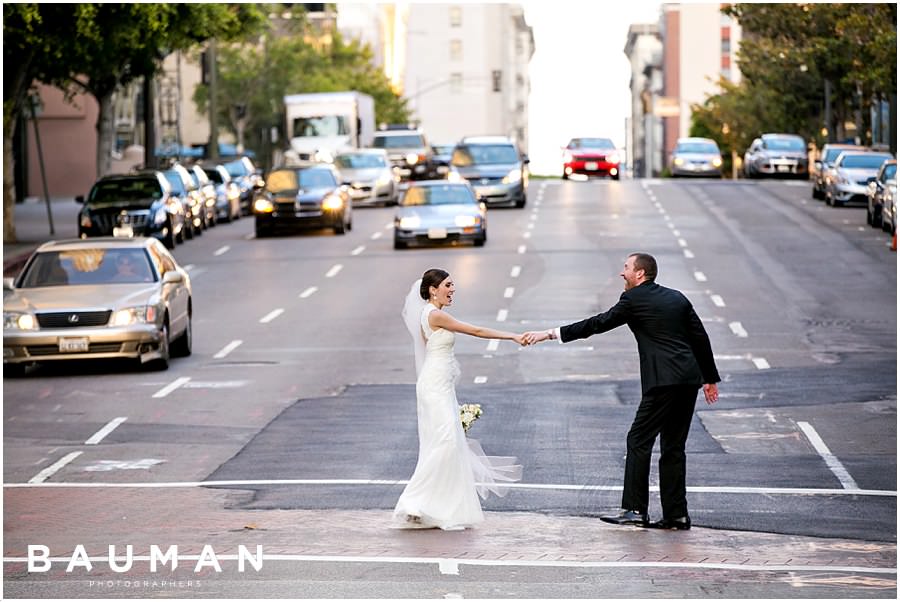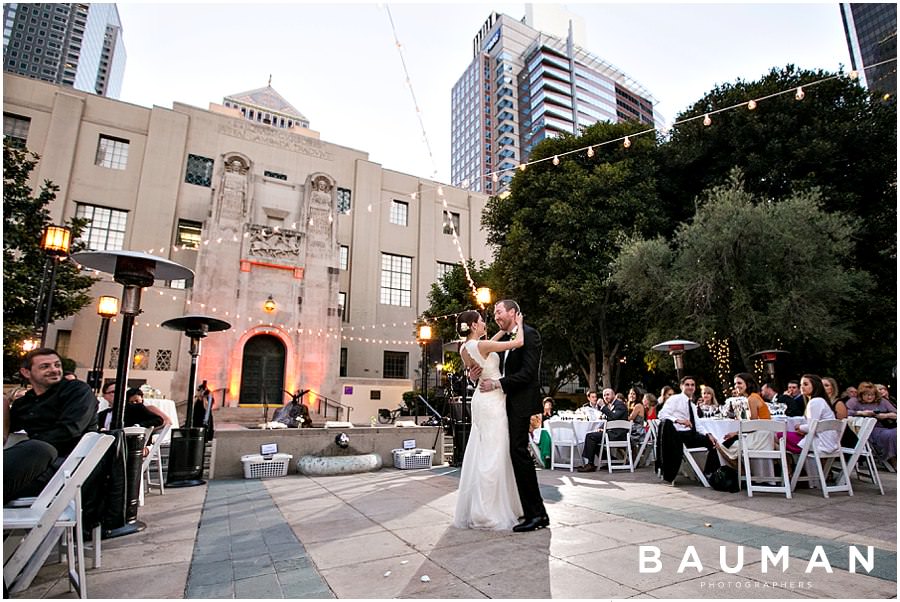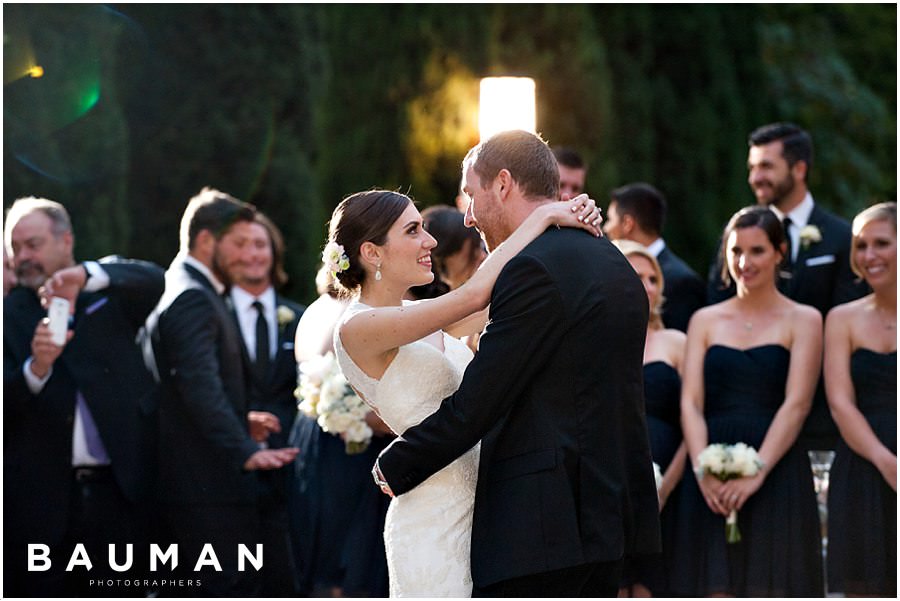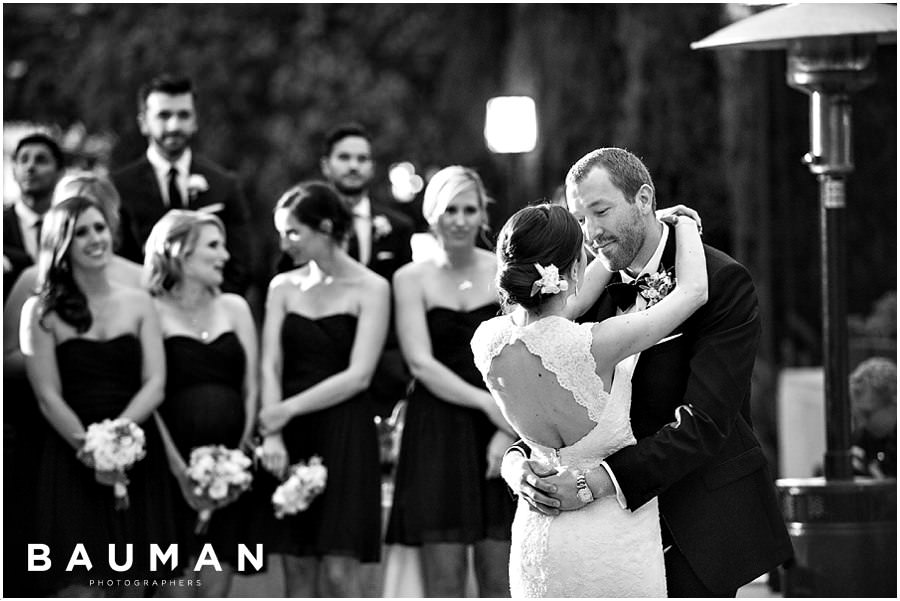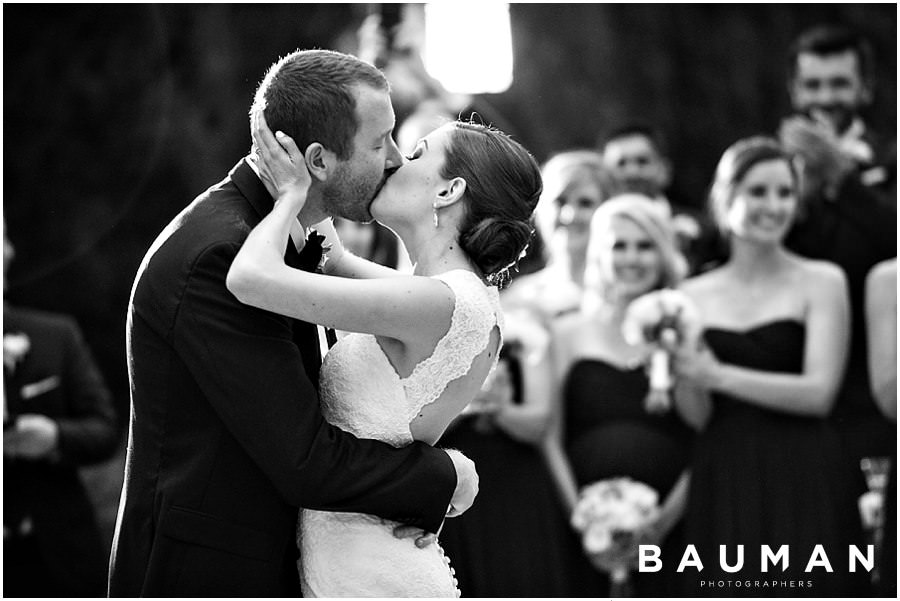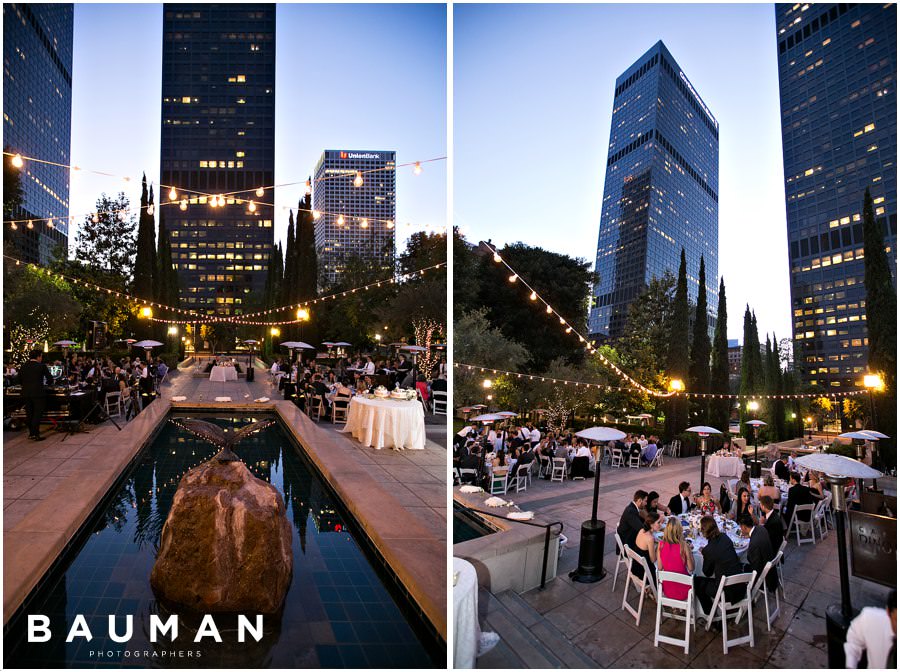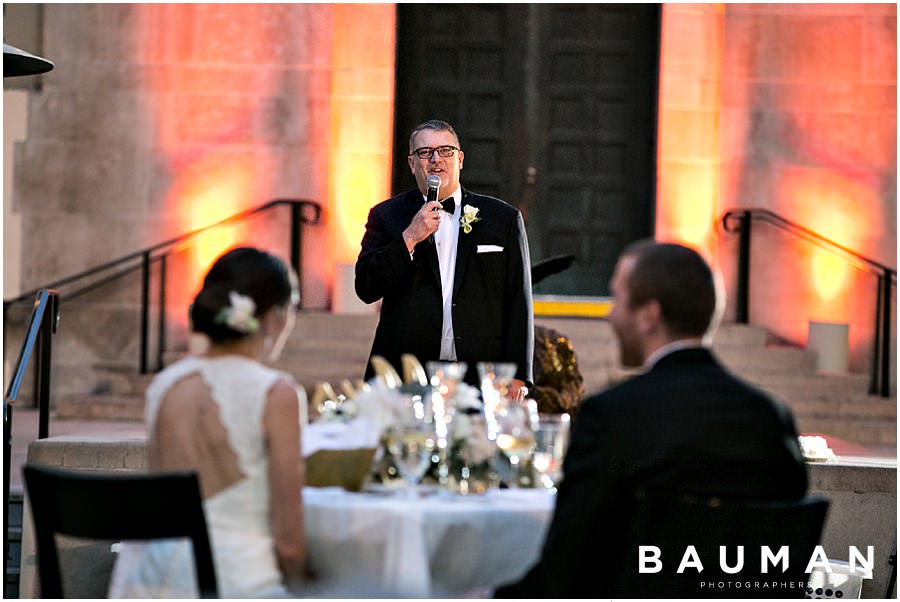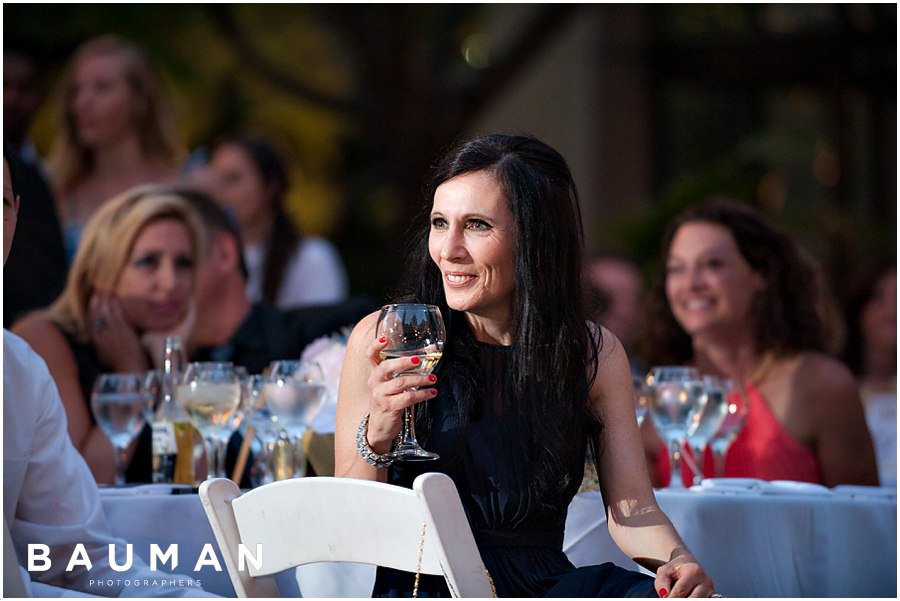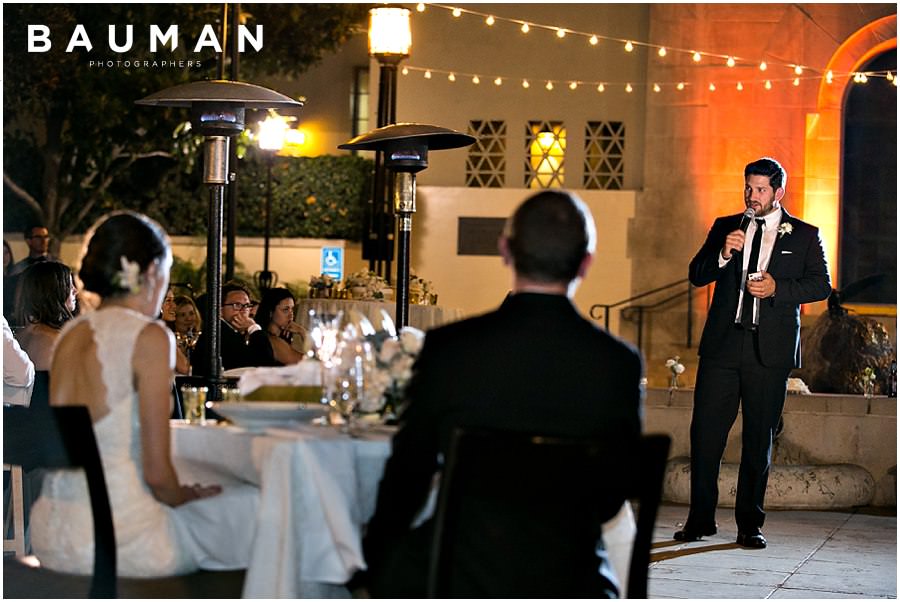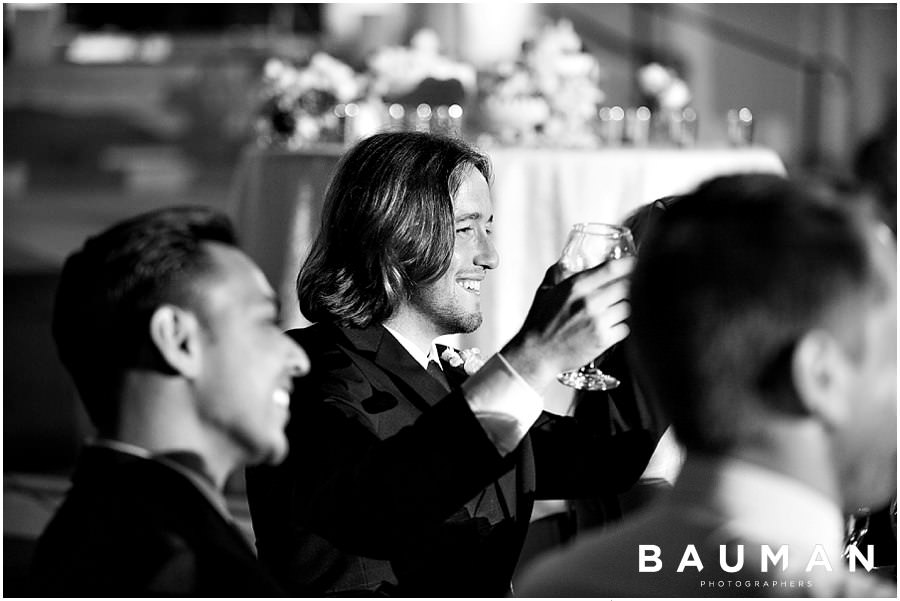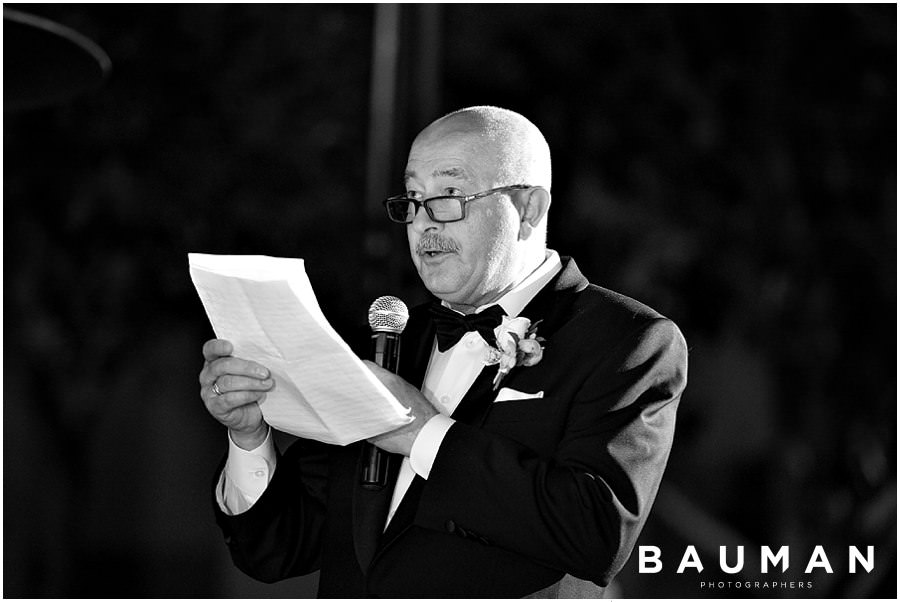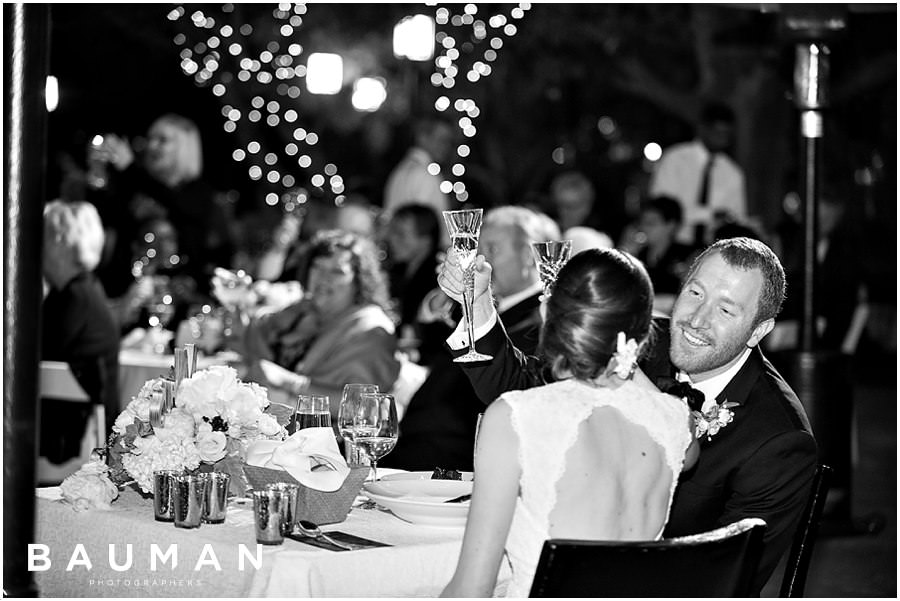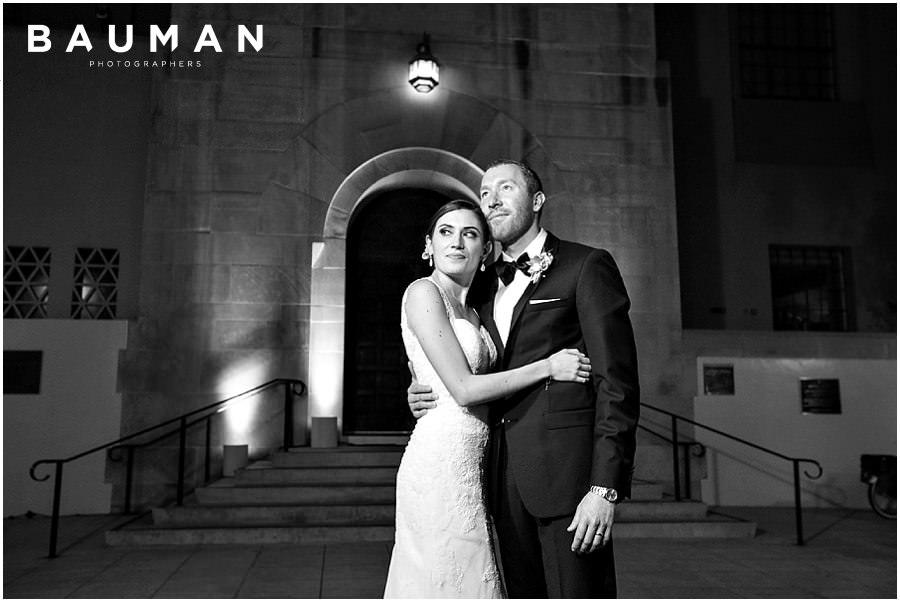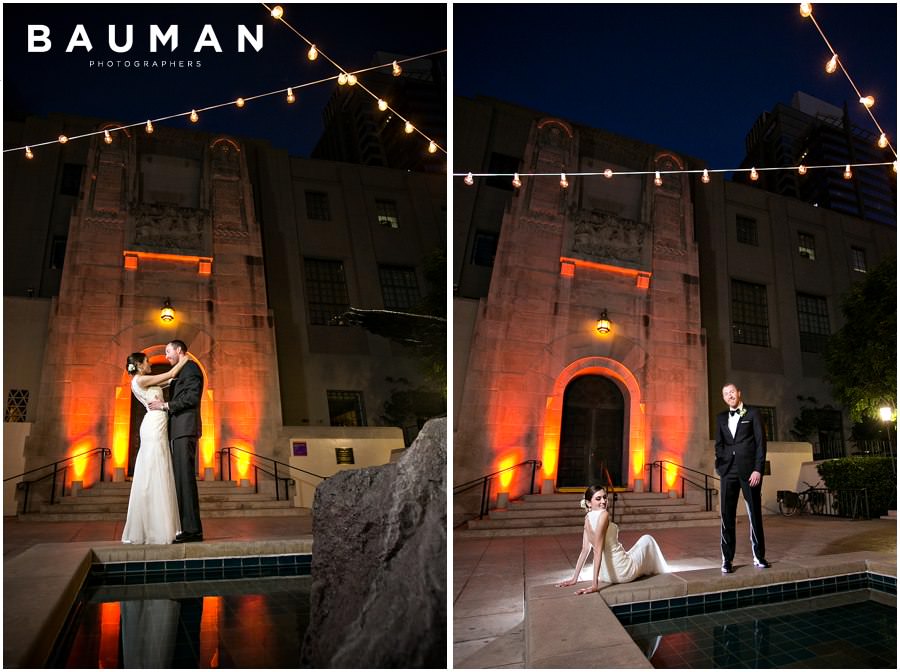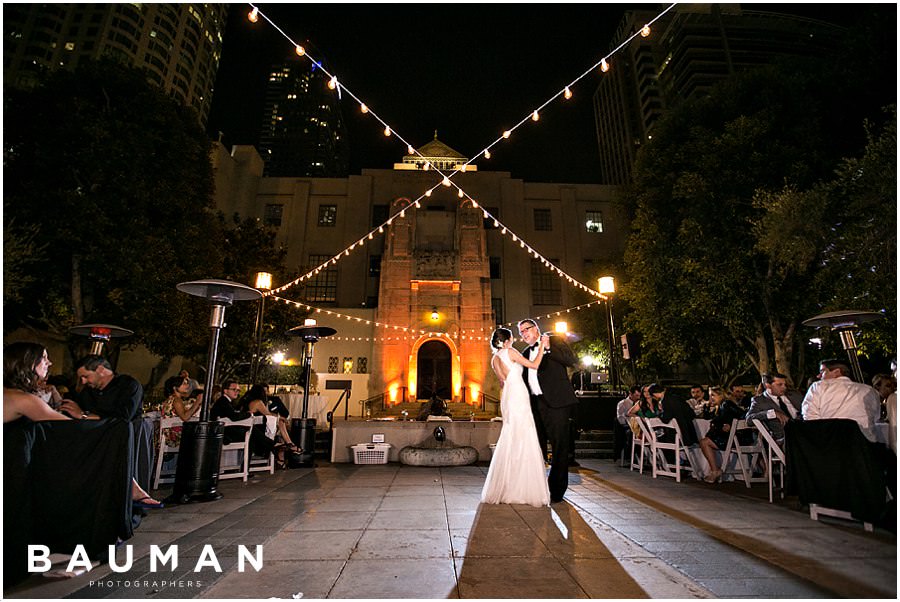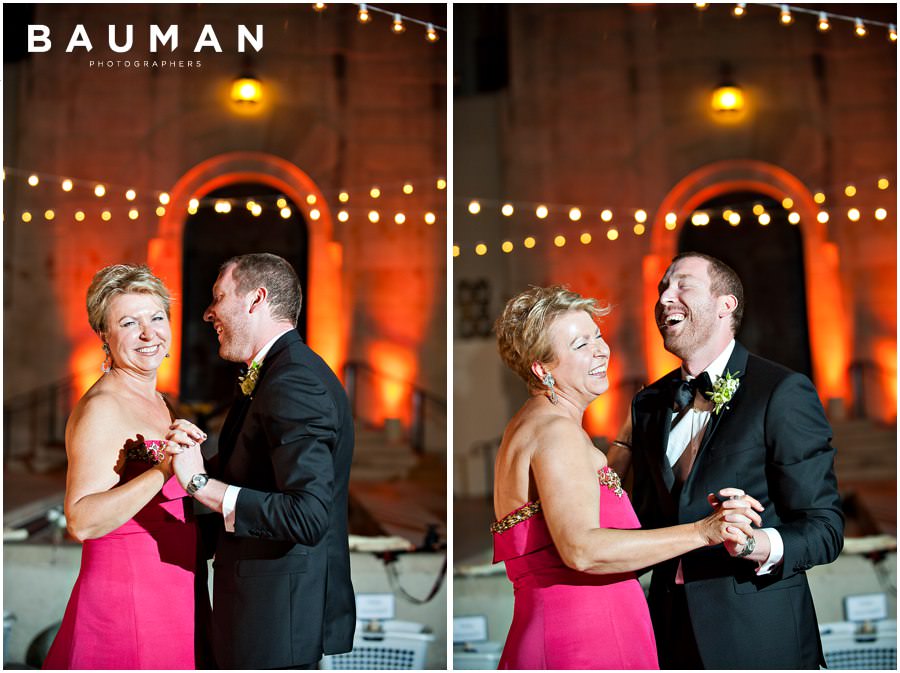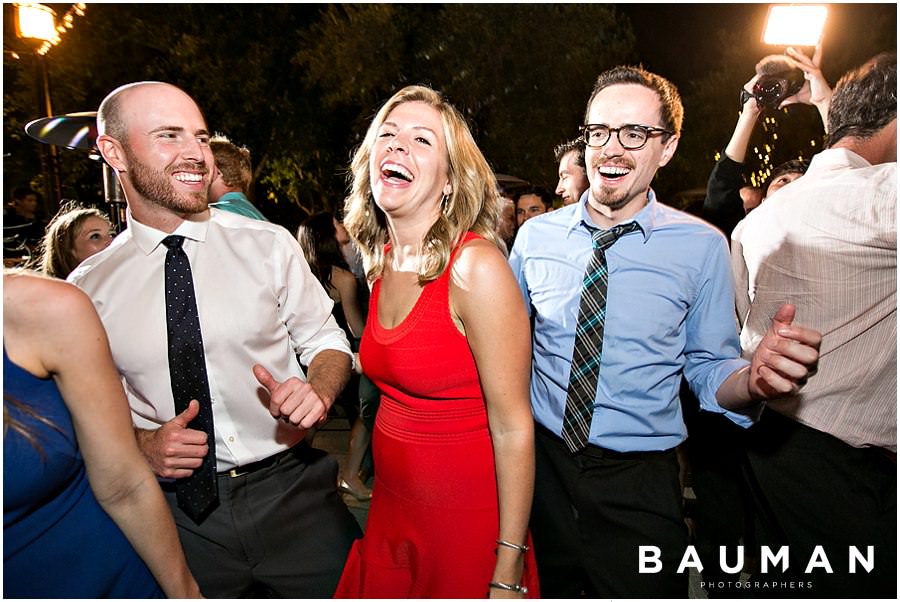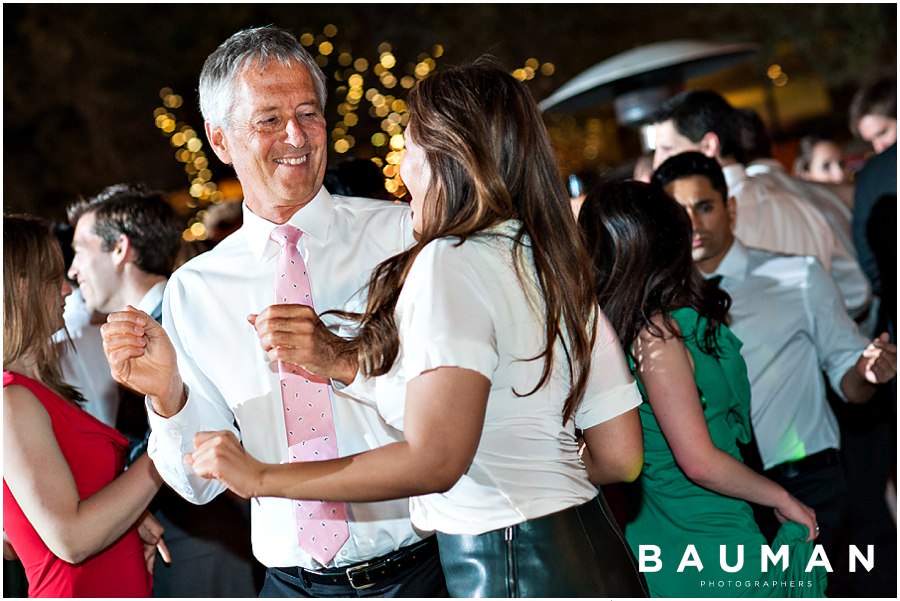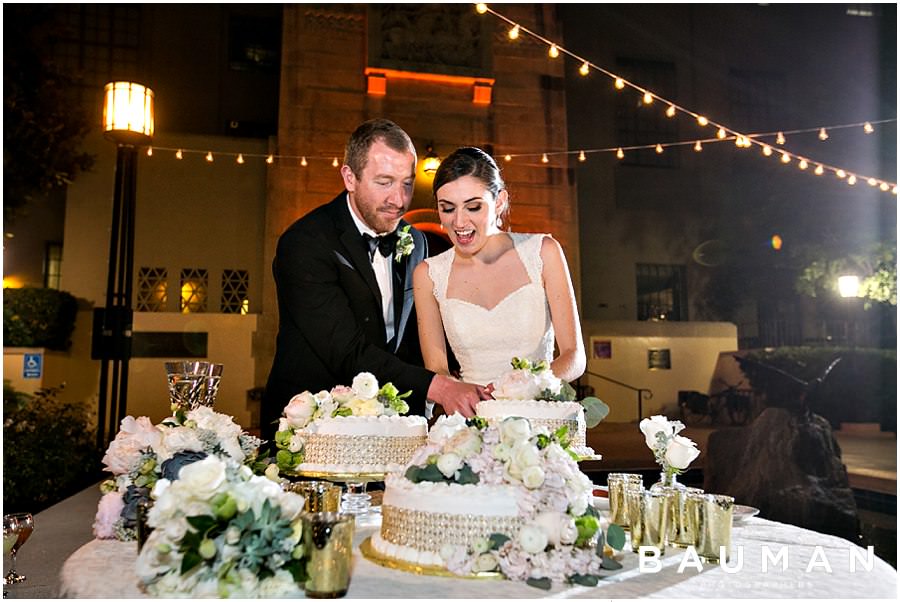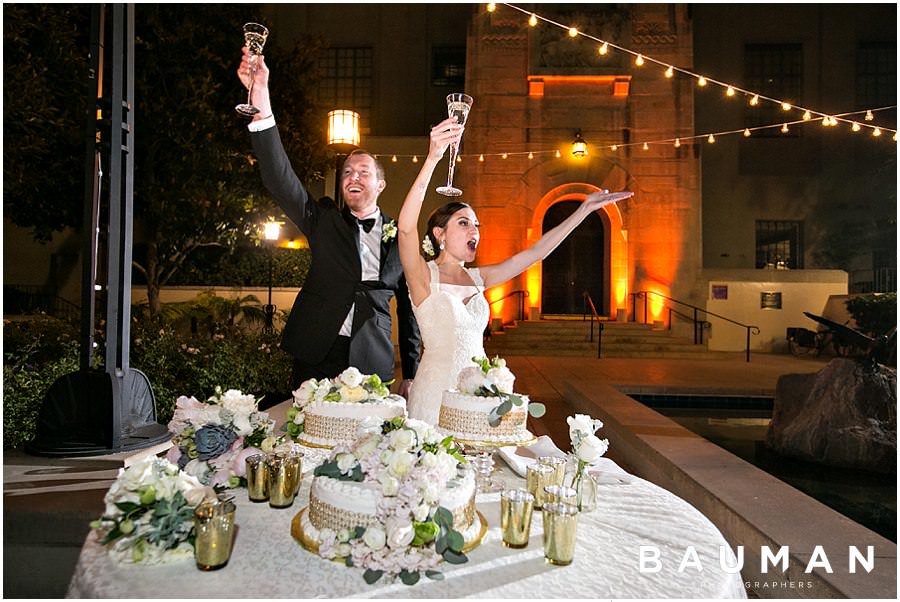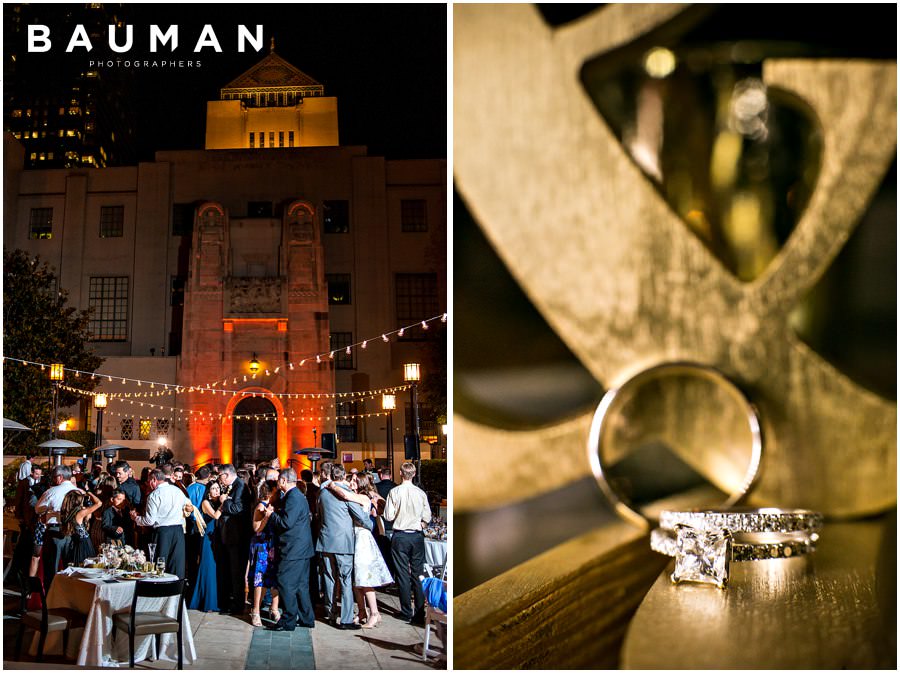 ---
Wedding Photography : Bauman Photographers | Ceremony Location : Maguire Gardens | Reception Location : Cafe Pinot | Event Coordinator : Demaray Events | Floral Design : Deefined Floral Designs | Dress : David's Bridal | Hair : Bliss Bridal Beauty | DJ : iDJ Entertainment – DJ Closer | Catering : Cafe Pinot | Wedding Videography : Momento Wedding Videography | Stationery : Wedding Paper Divas | Officiant : Steve Cuffari |
---