We've been excited for this wedding ever since we met Ailyn and Brandon! Their gorgeous Coronado Engagement Session was enough to convince us that this couple is awesome. These two were introduced at a holiday work party, and their chemistry just made sense! For them, "opposites attract" really does ring true: it's that balance of Ailyn's energy and Brandon's chill that makes this union perfect.
Each detail of their modern, Prohibition-themed wedding at Casa Del Prado reflected Ailyn and Brandon's glamorous style, playful personalities (check out their custom newspaper!), but most importantly, the value of relationships. Ailyn's son, Lennon, walked her down the aisle, and they shared a special mother-son dance at the Spanish Village Art Center reception. And we cannot get over this emotional First Look… excuse us, we're grabbing the Kleenex!
As a gesture of love and appreciation, this generous couple even cut and served their delish Whole Foods cake for their guests! Ailyn and Brandon flew in from Cincinnati for their San Diego wedding, and many of their guests flew in for the occasion as well. They had guests from all over the country (even from Norway!) come to show their love and support, and it made for an incredibly meaningful day.
To the new Mr. and Mrs. Reimers – we felt lucky to be part of your amazing wedding. So much happiness to you!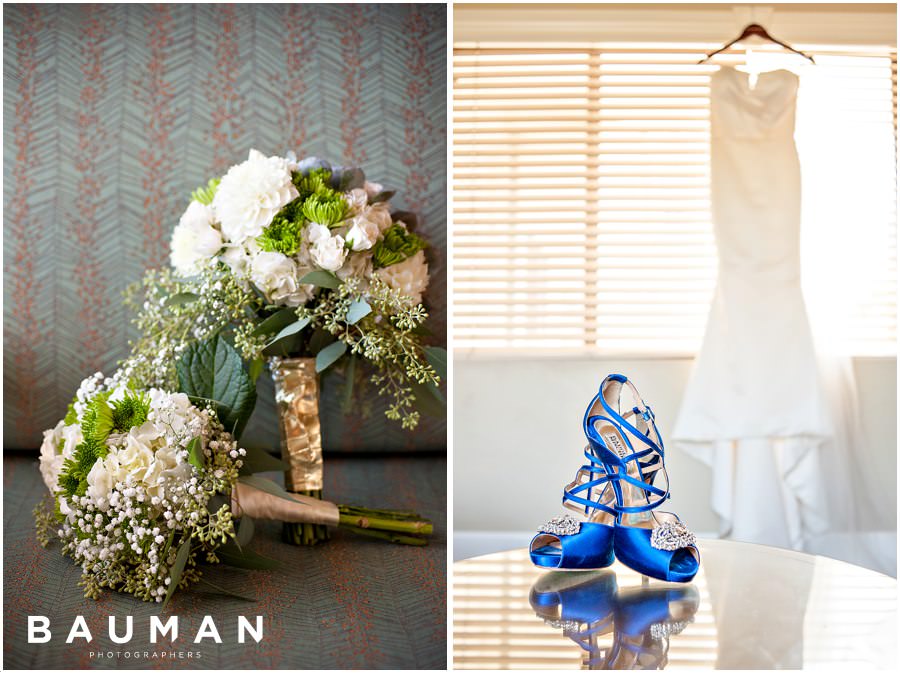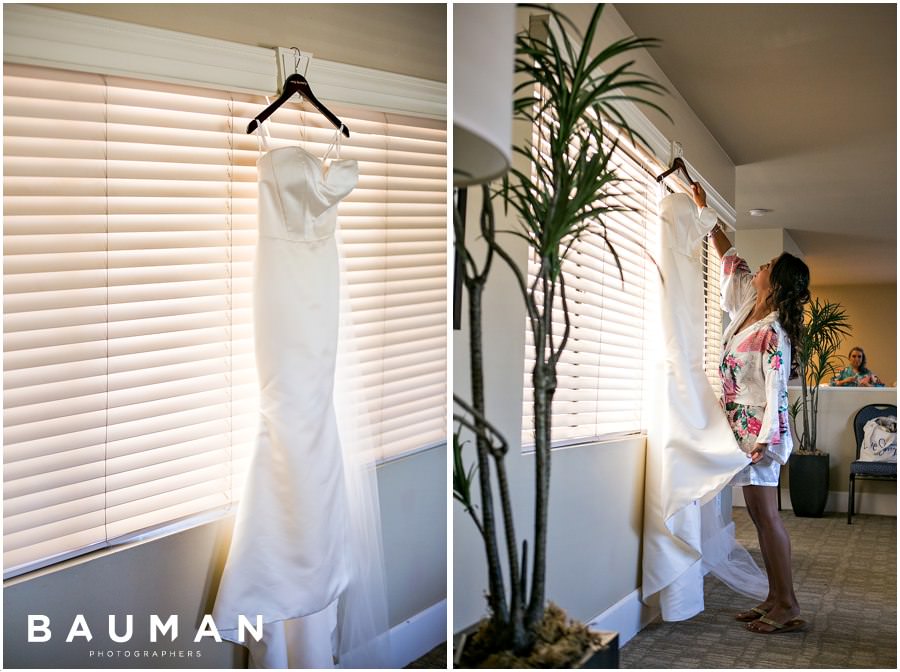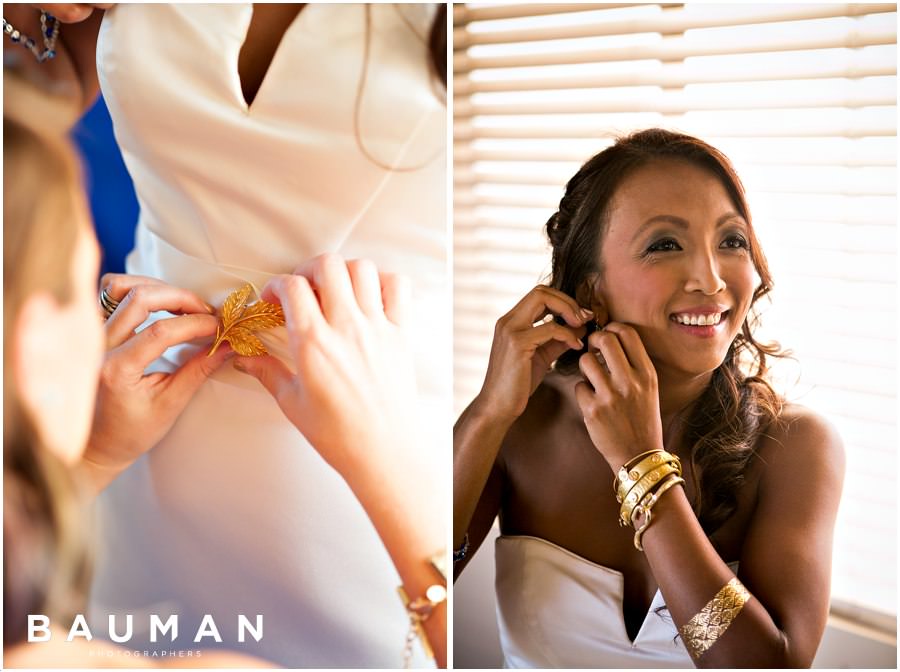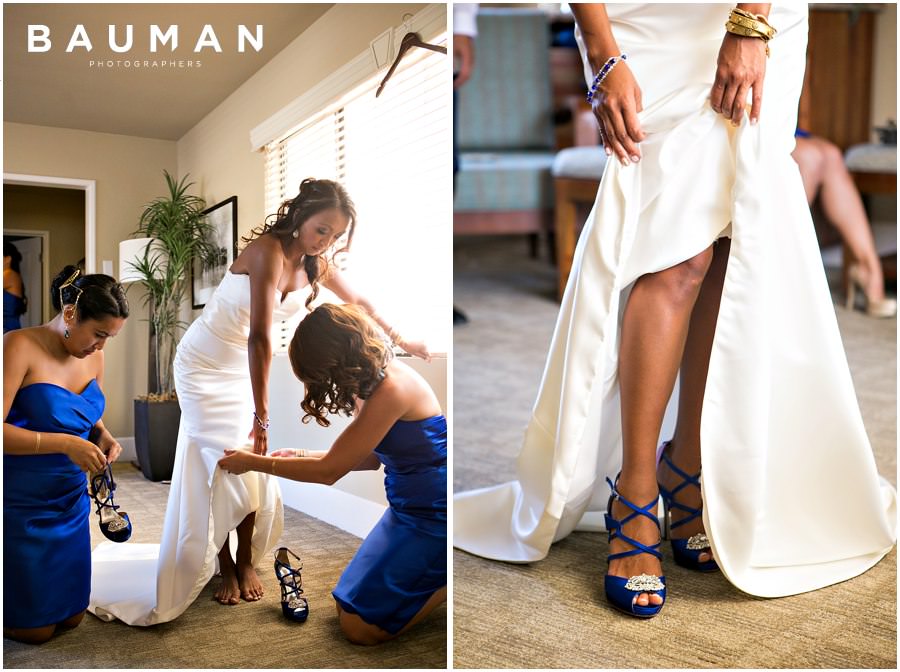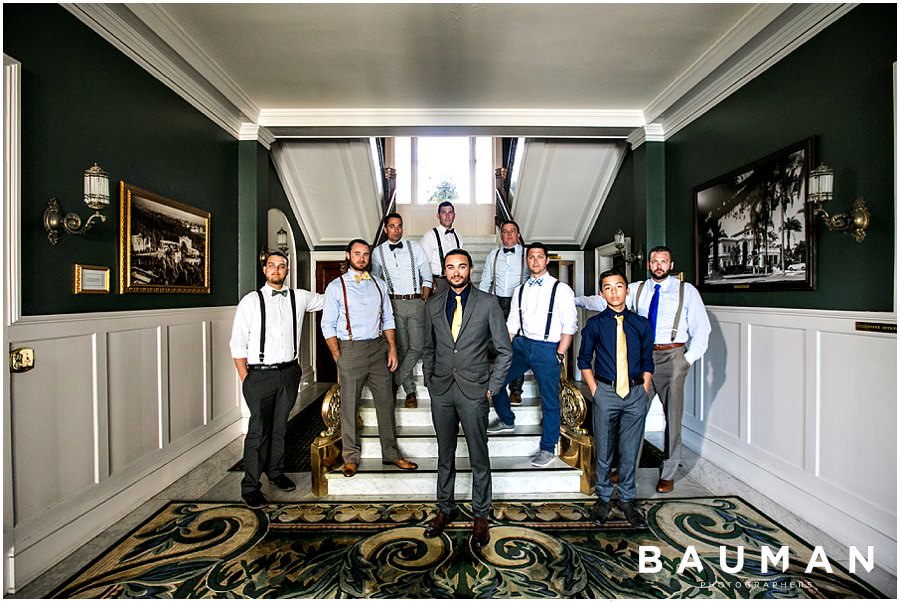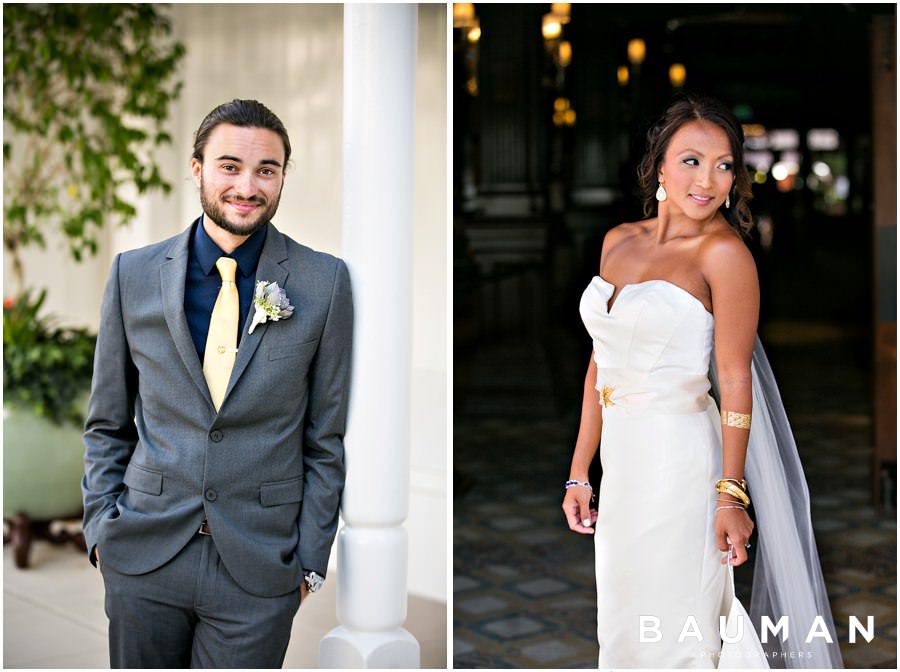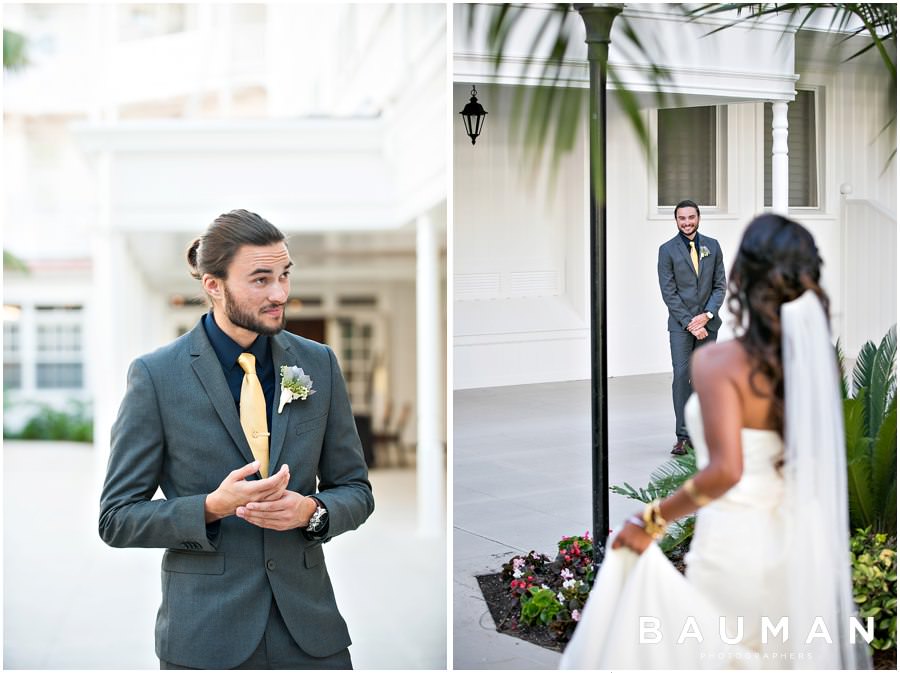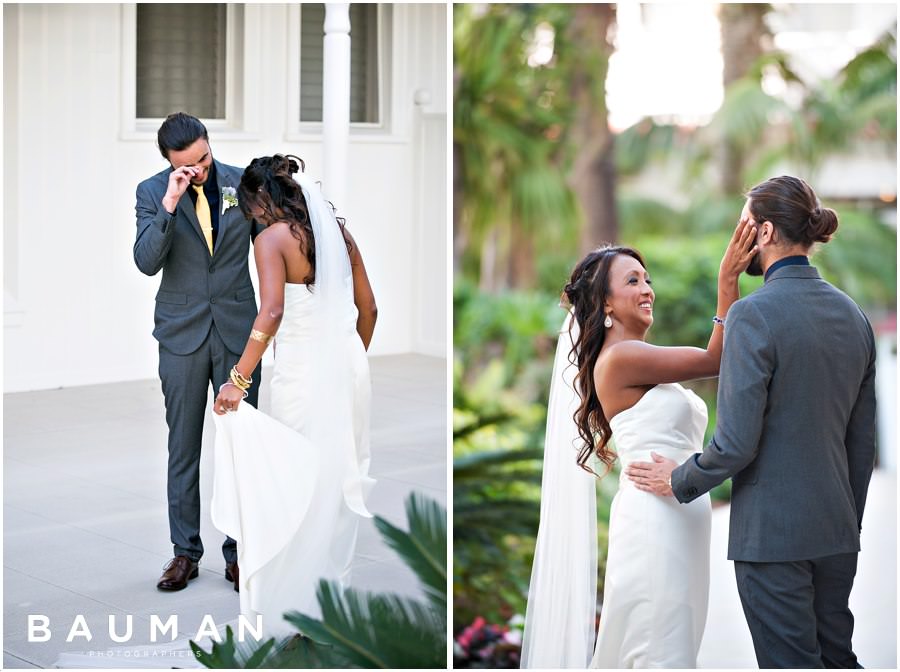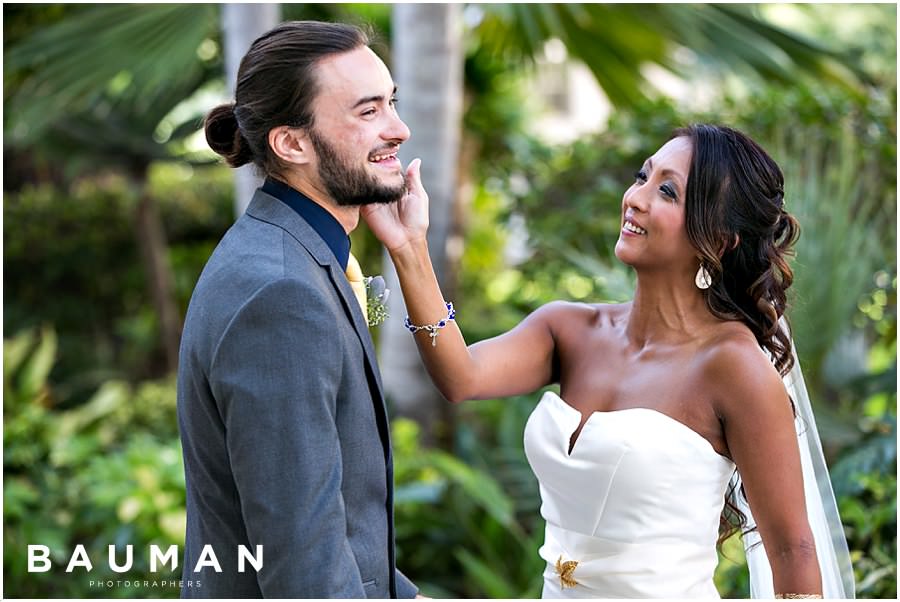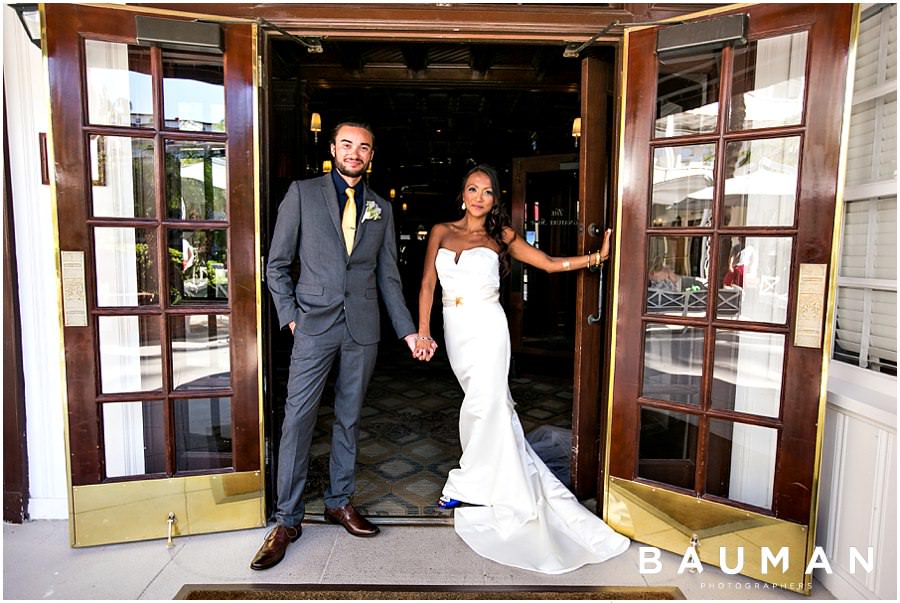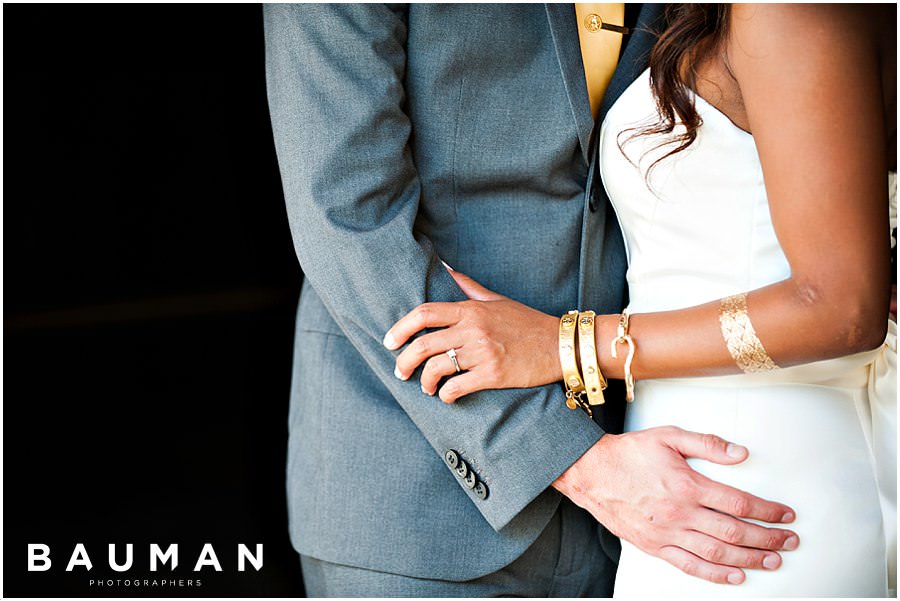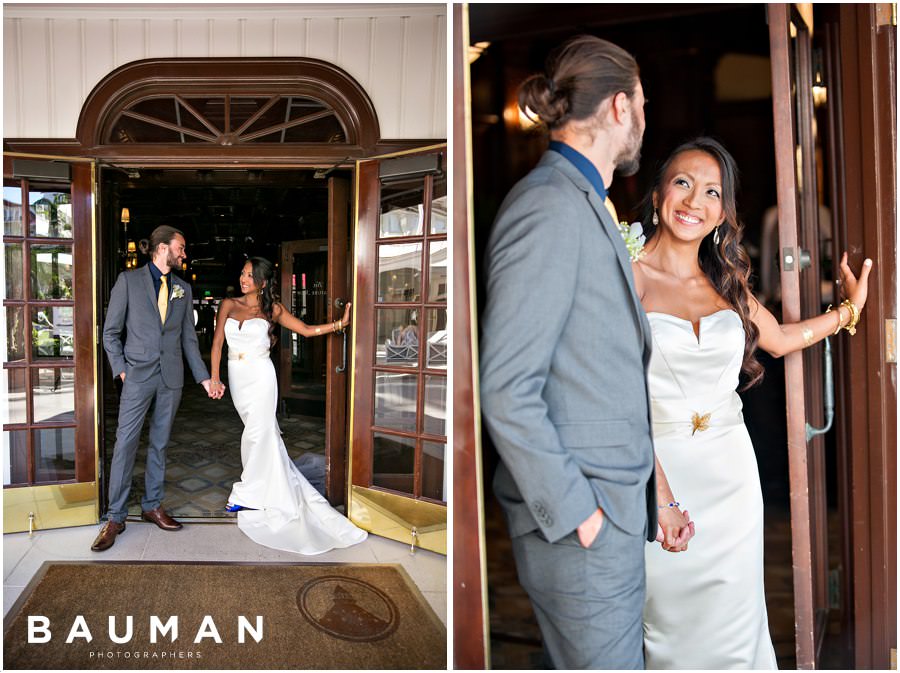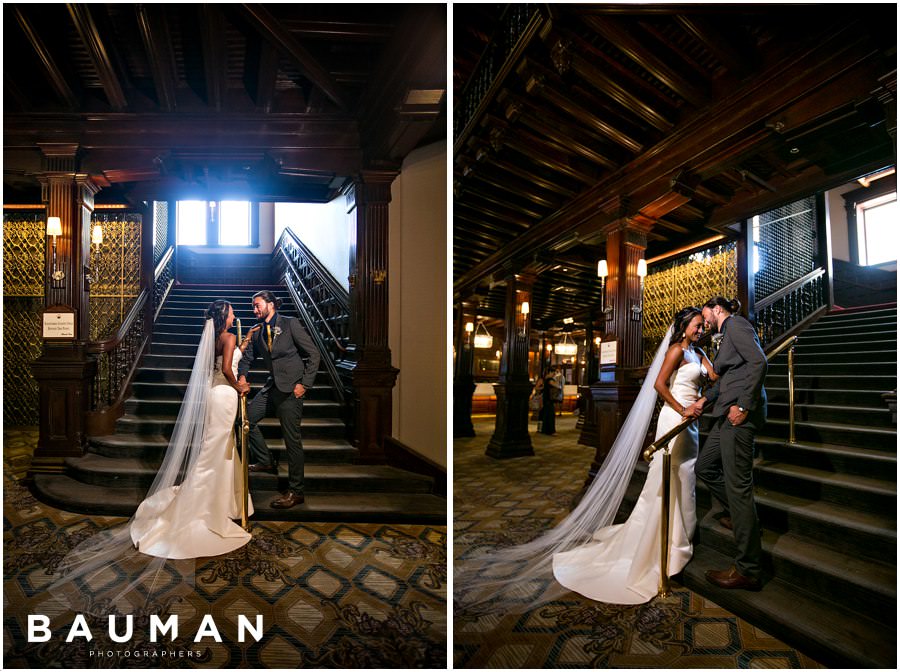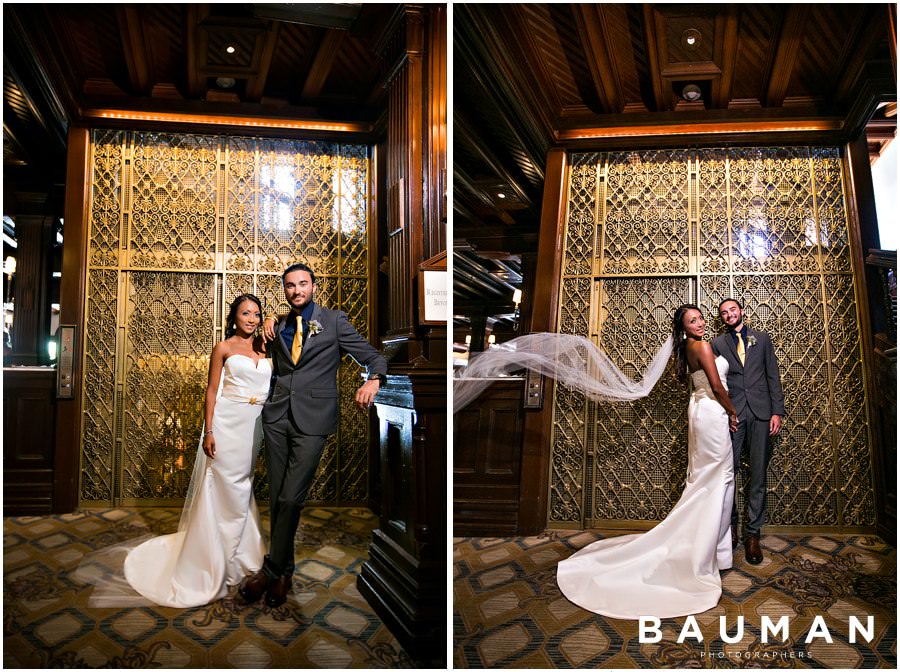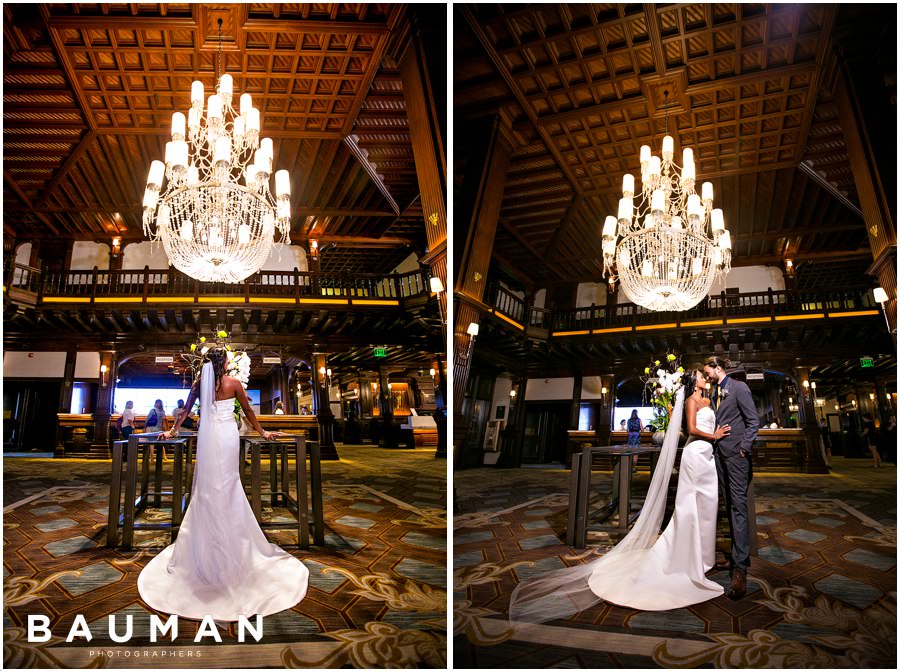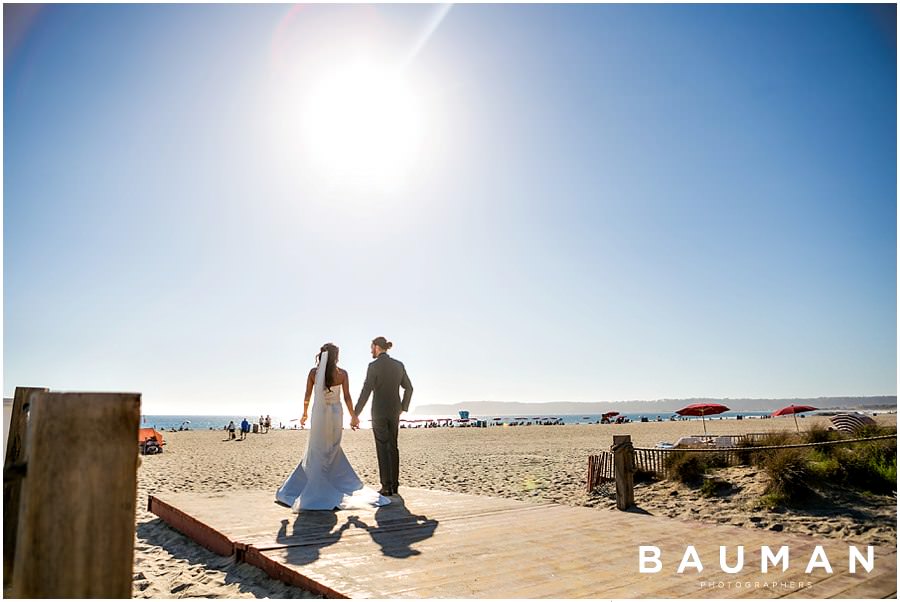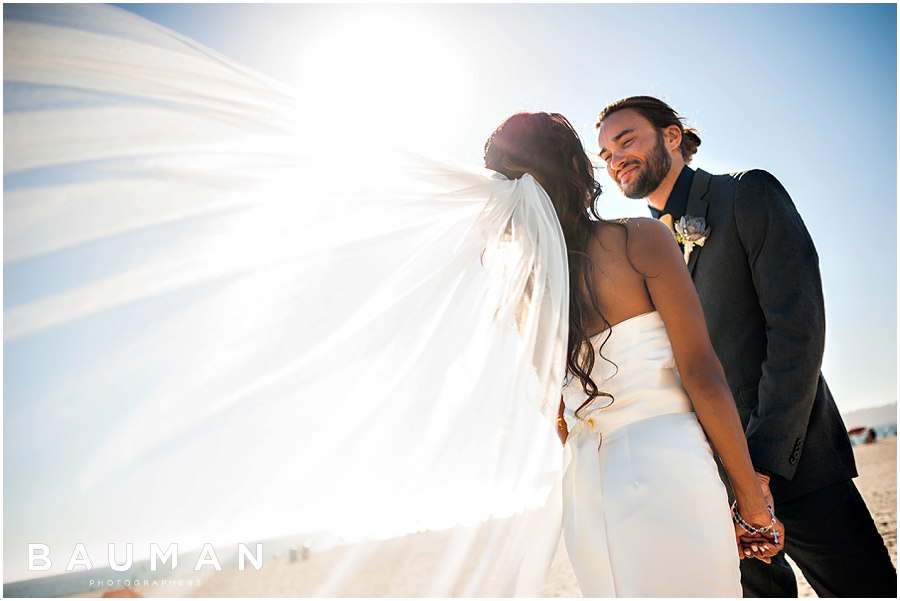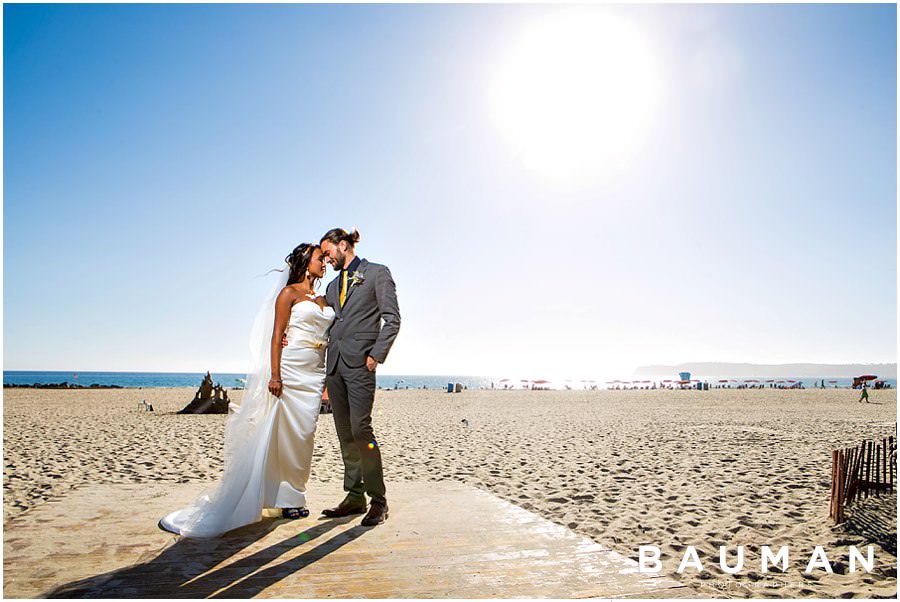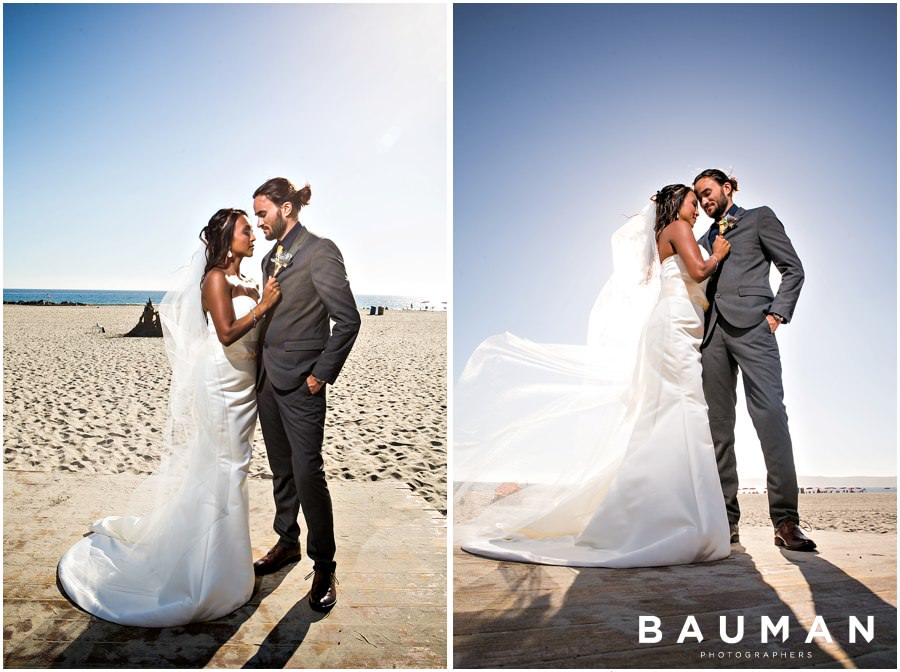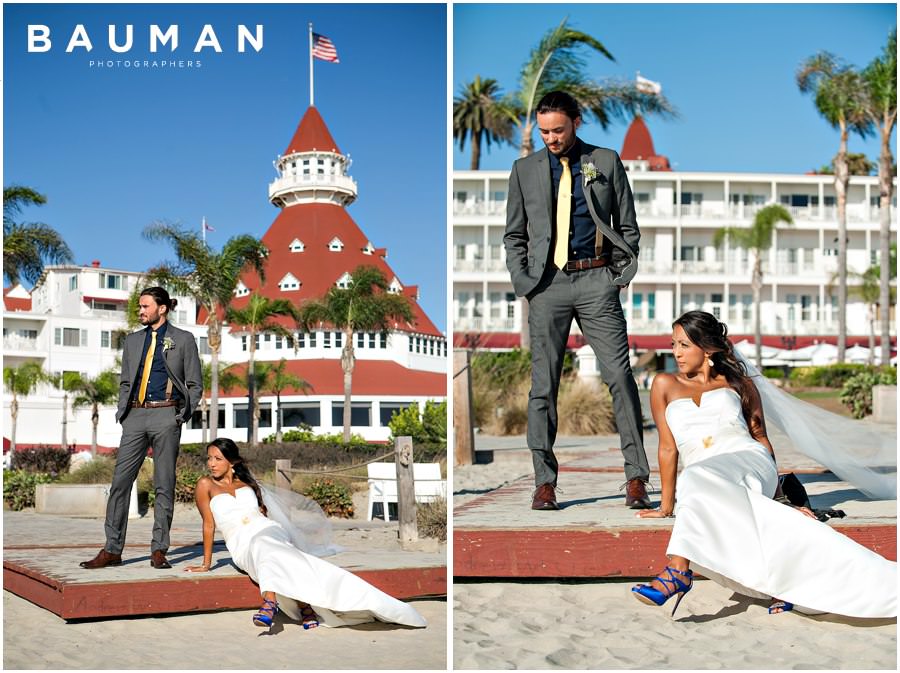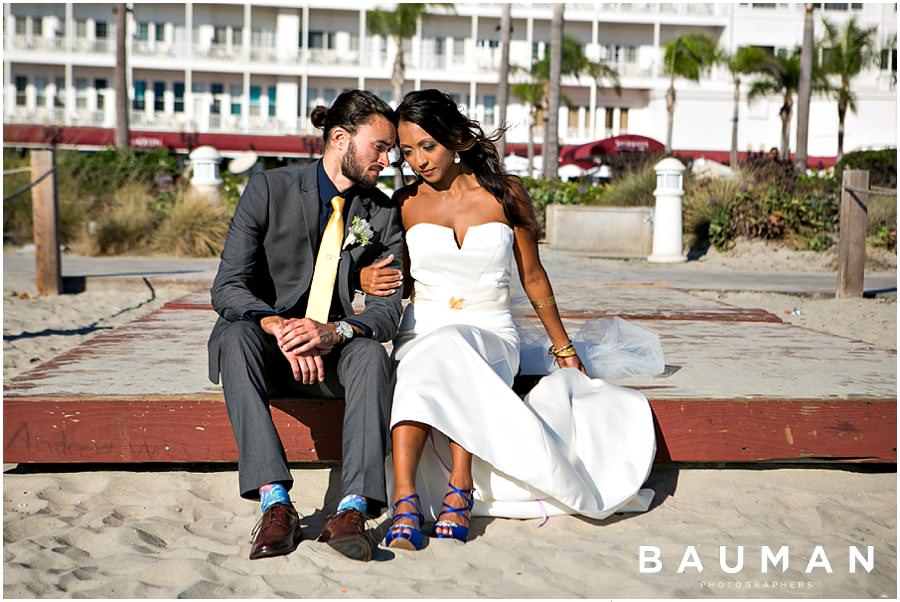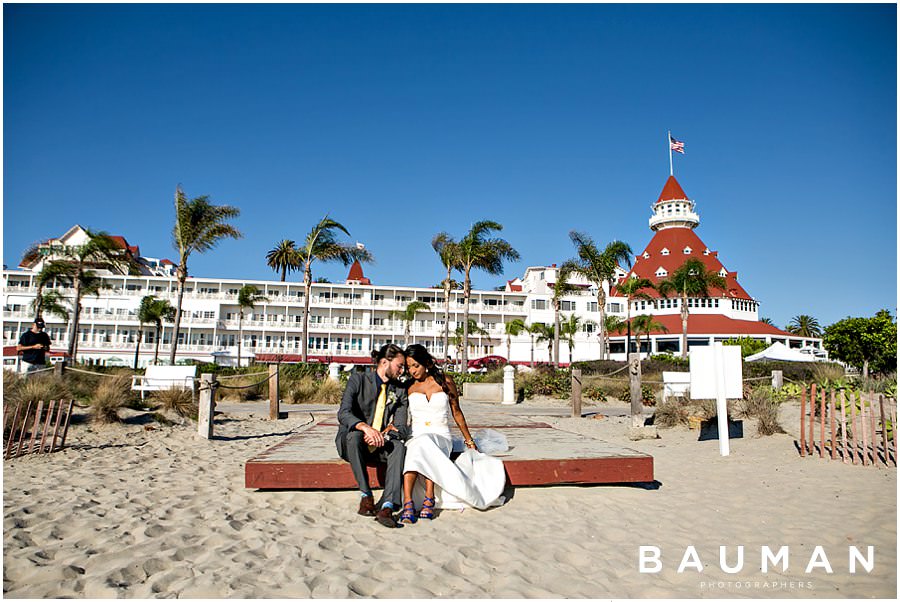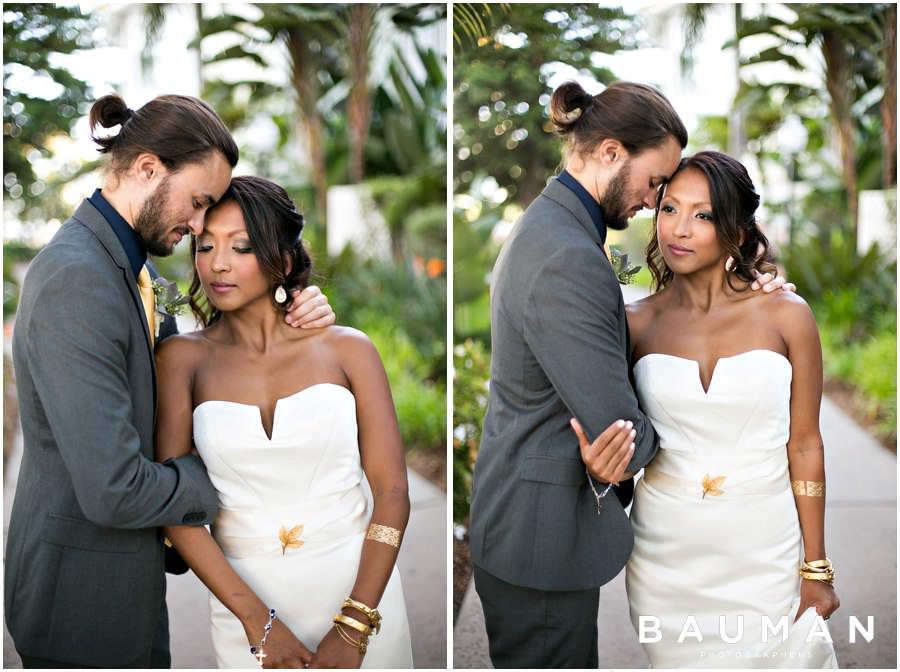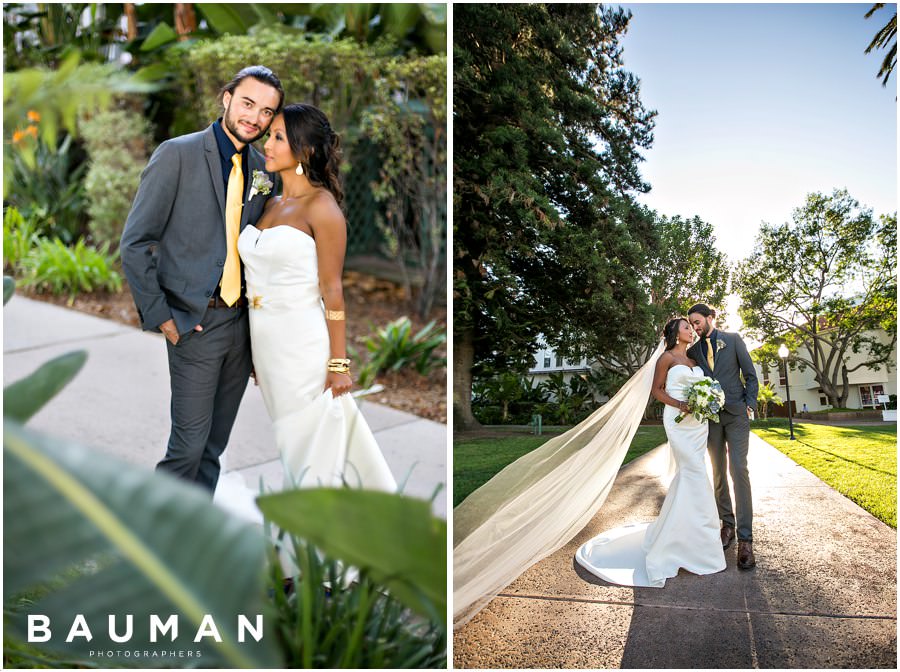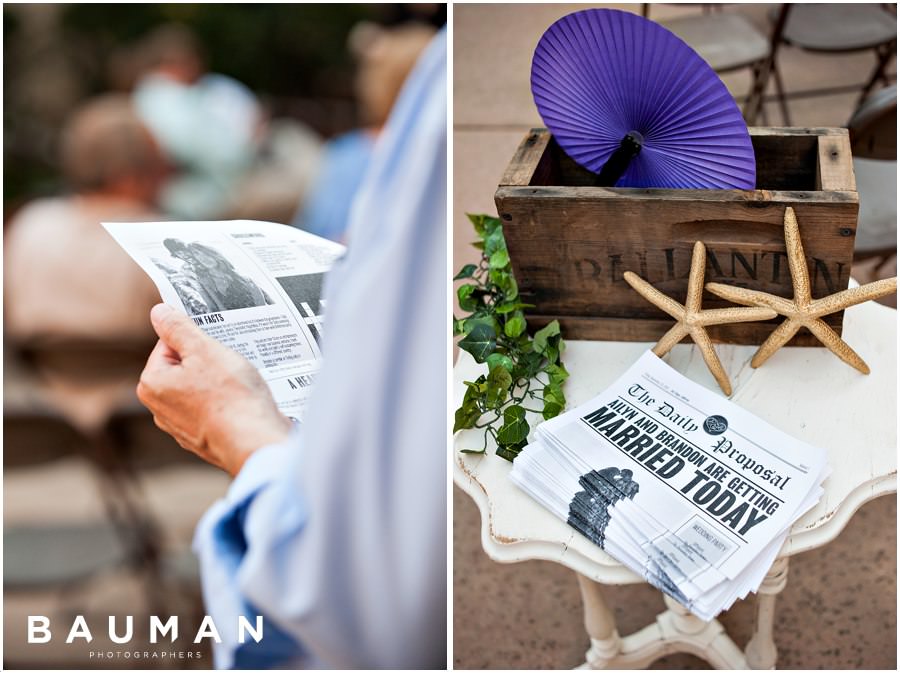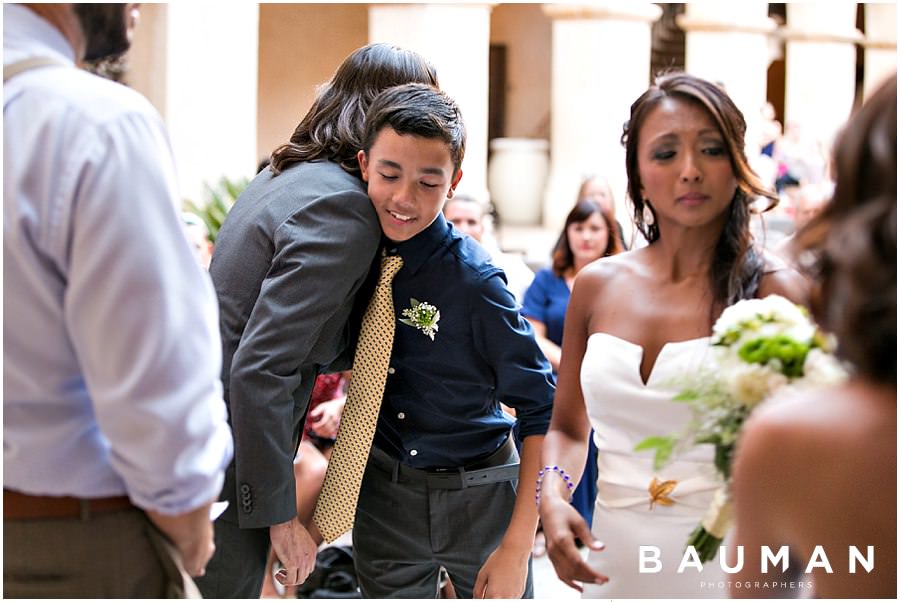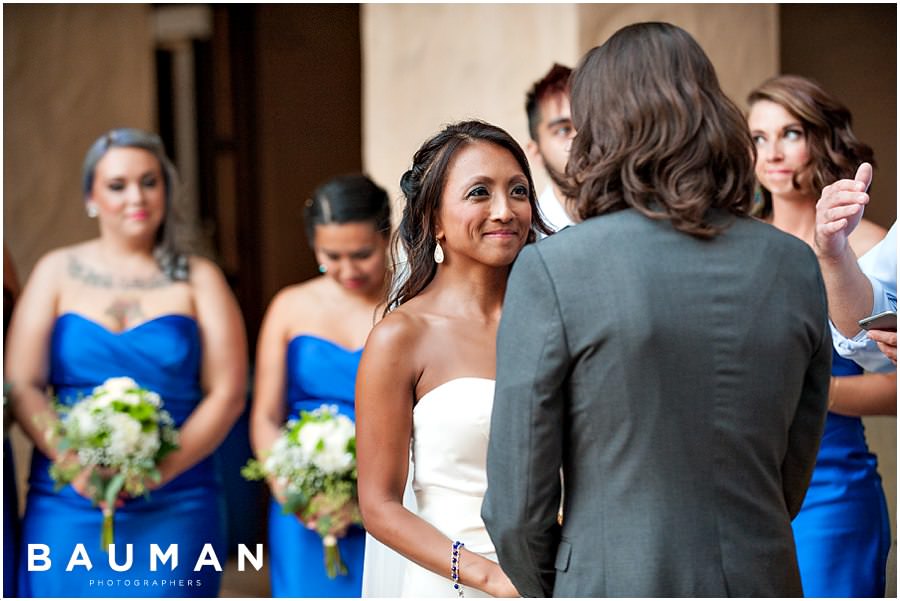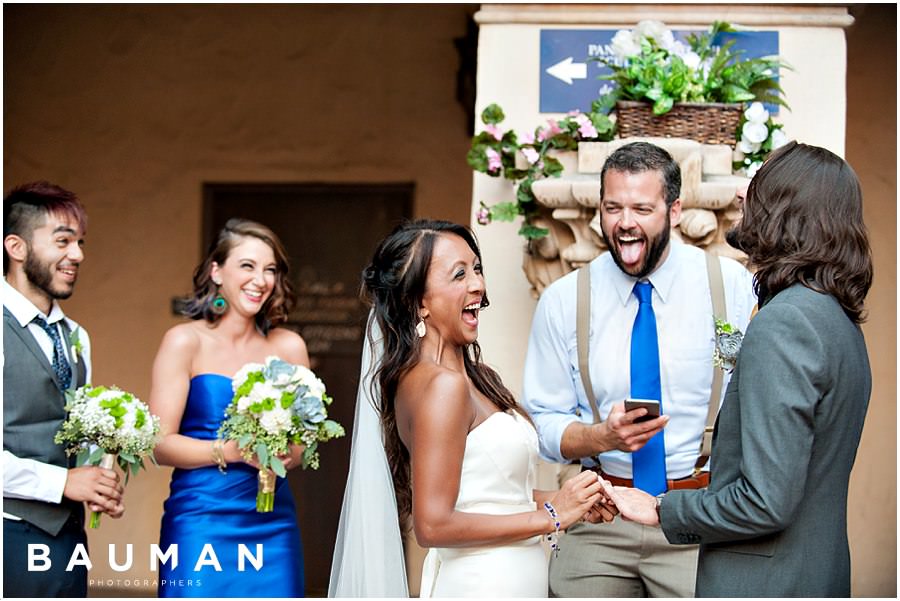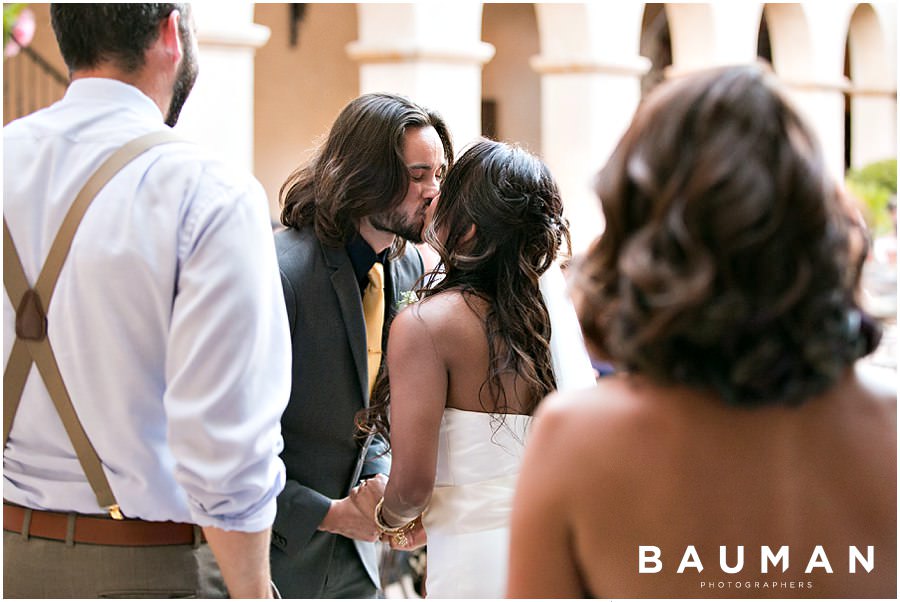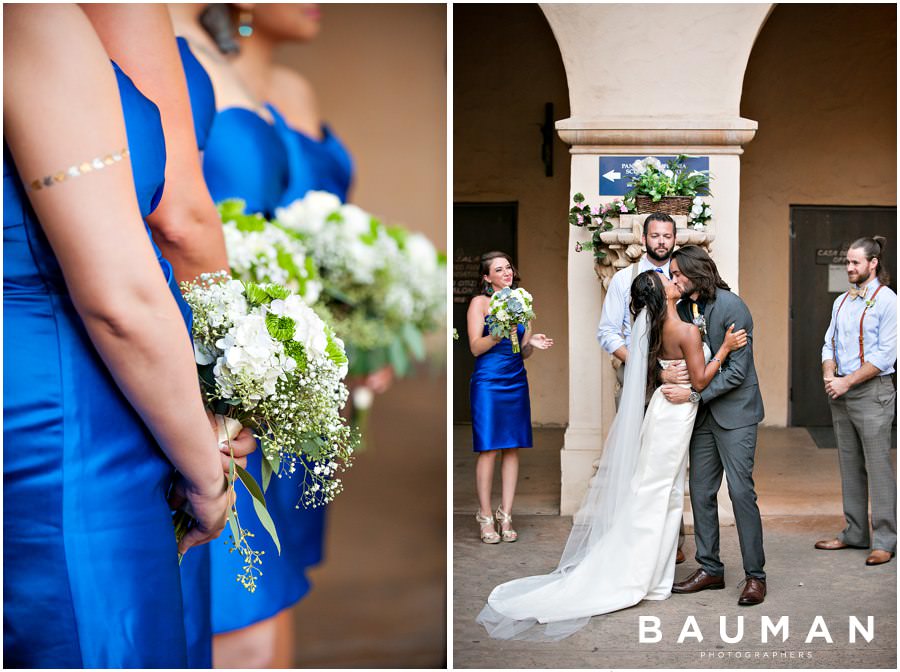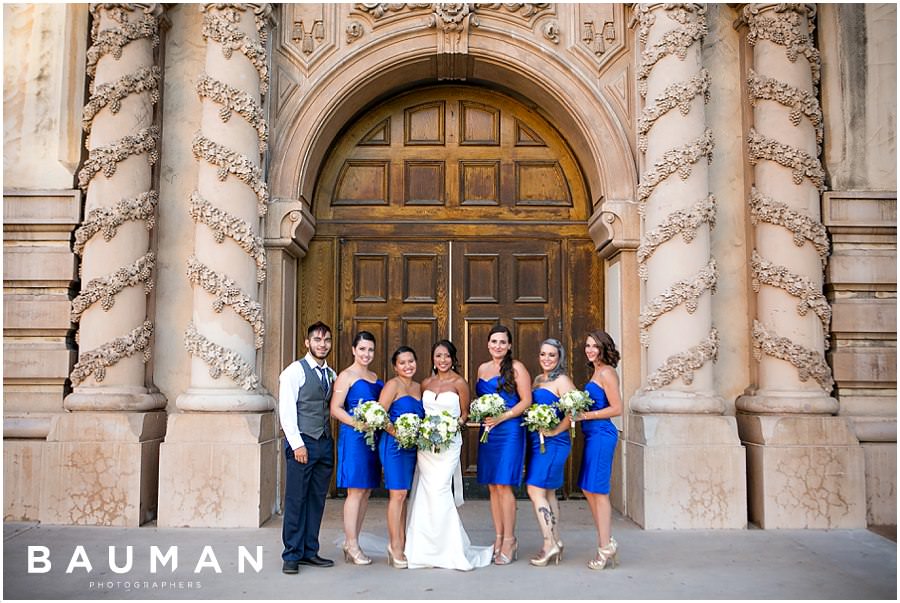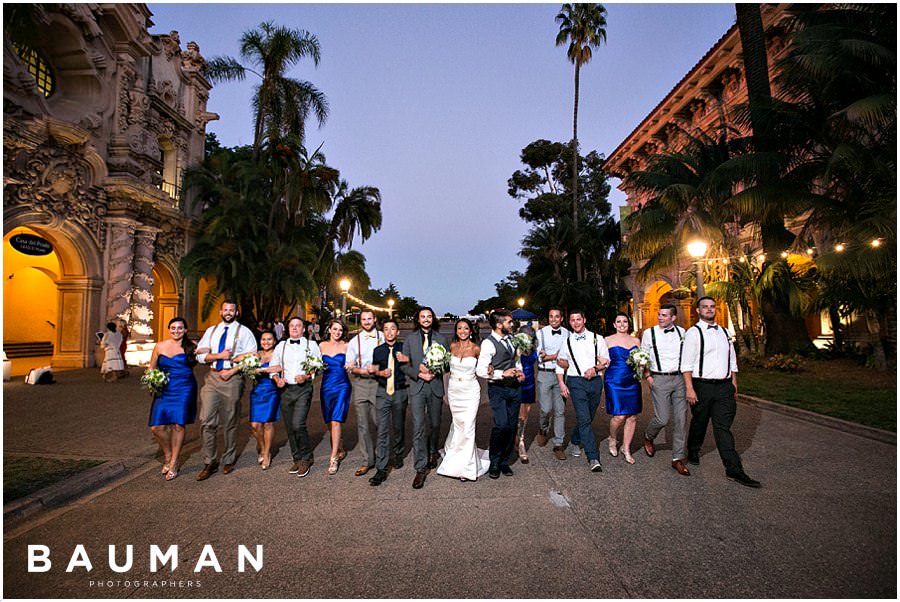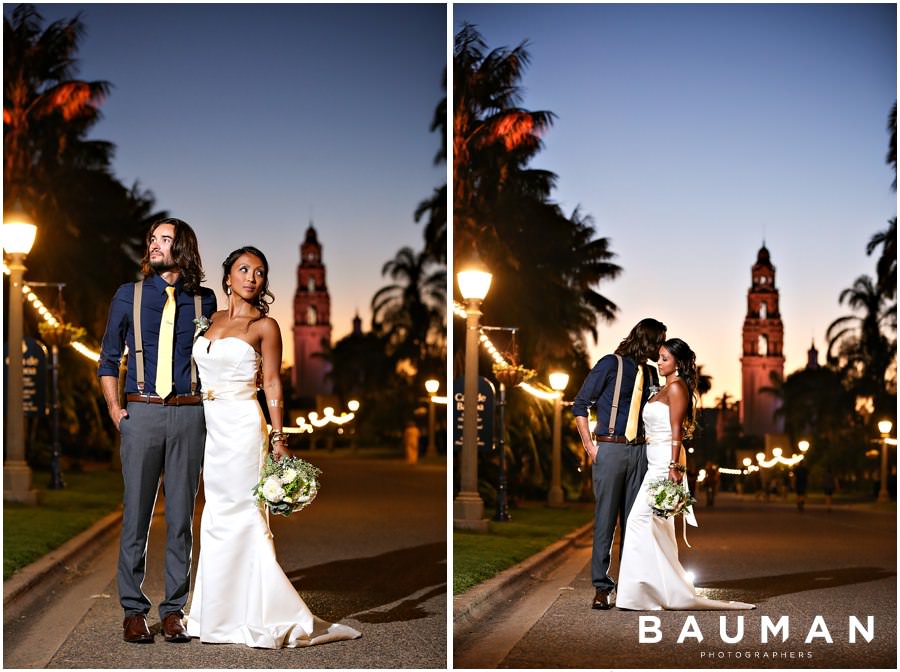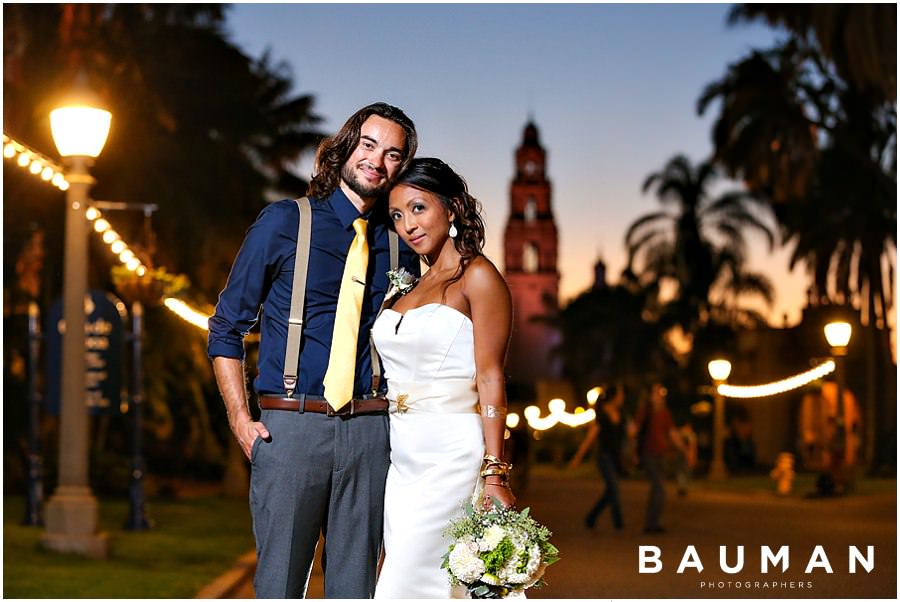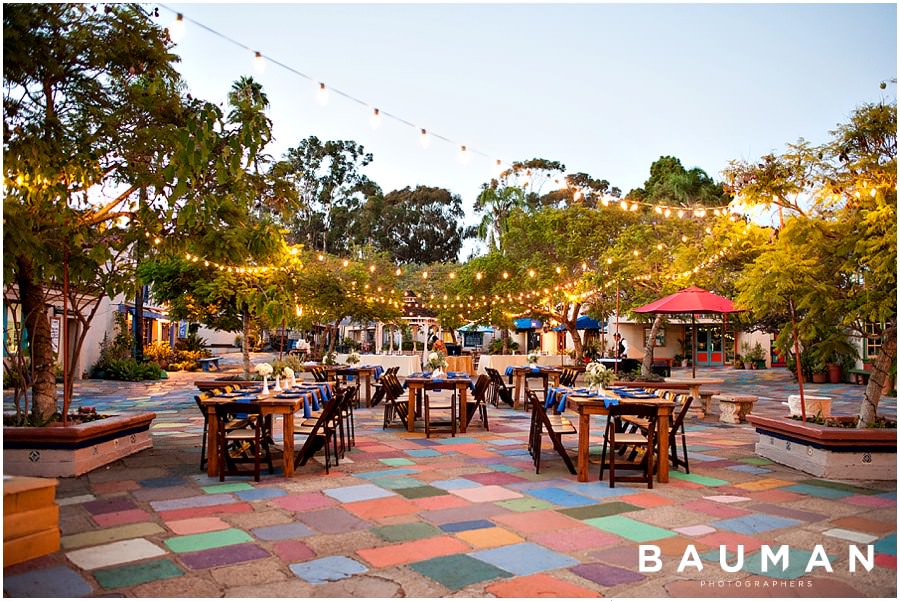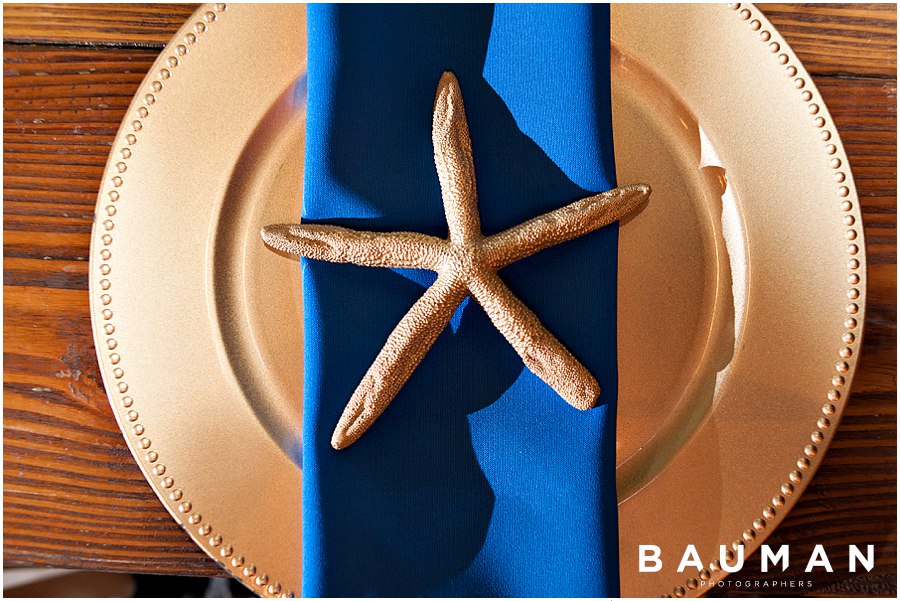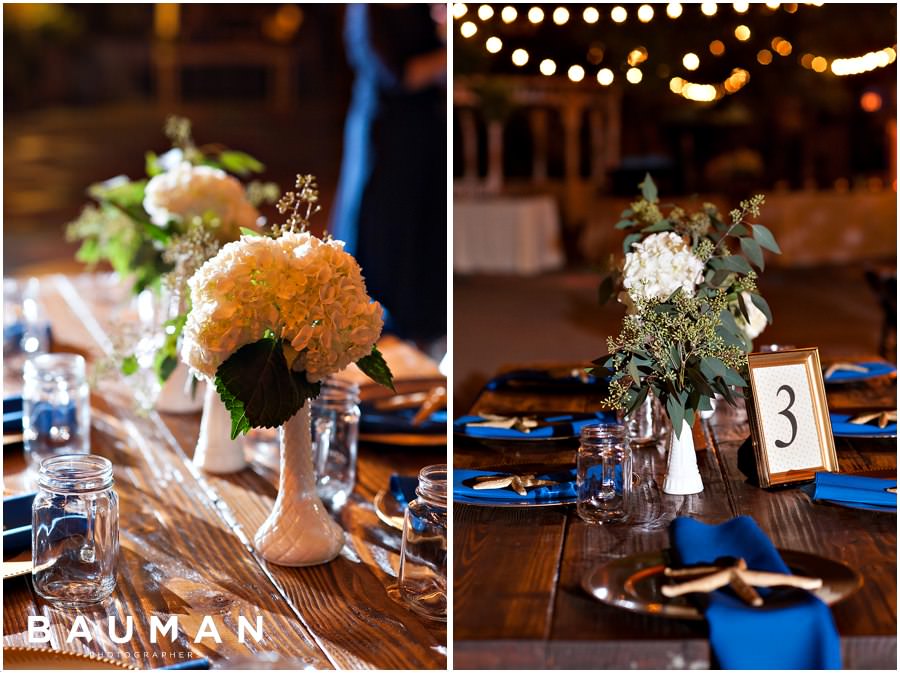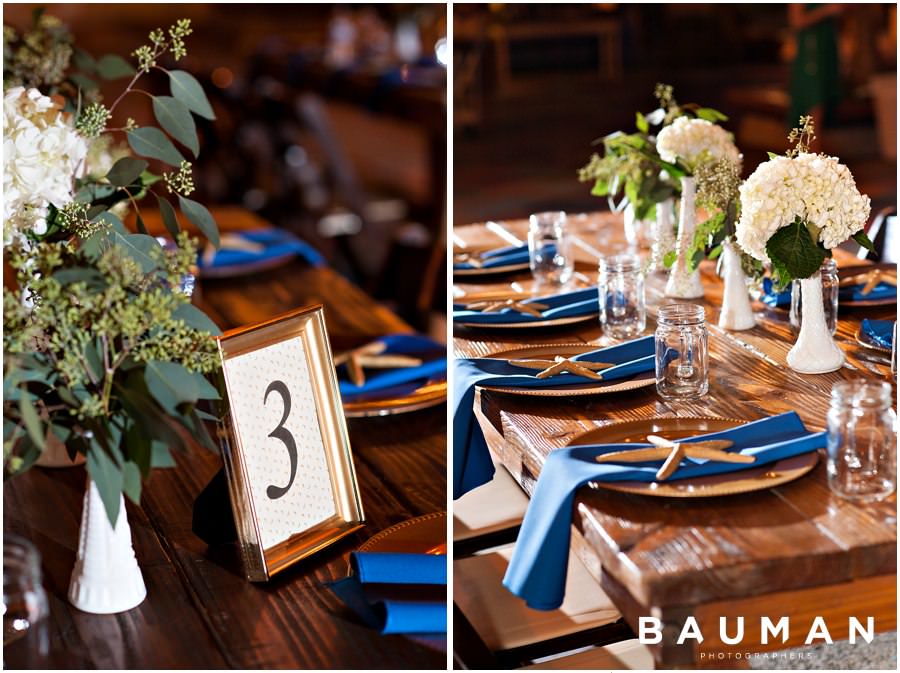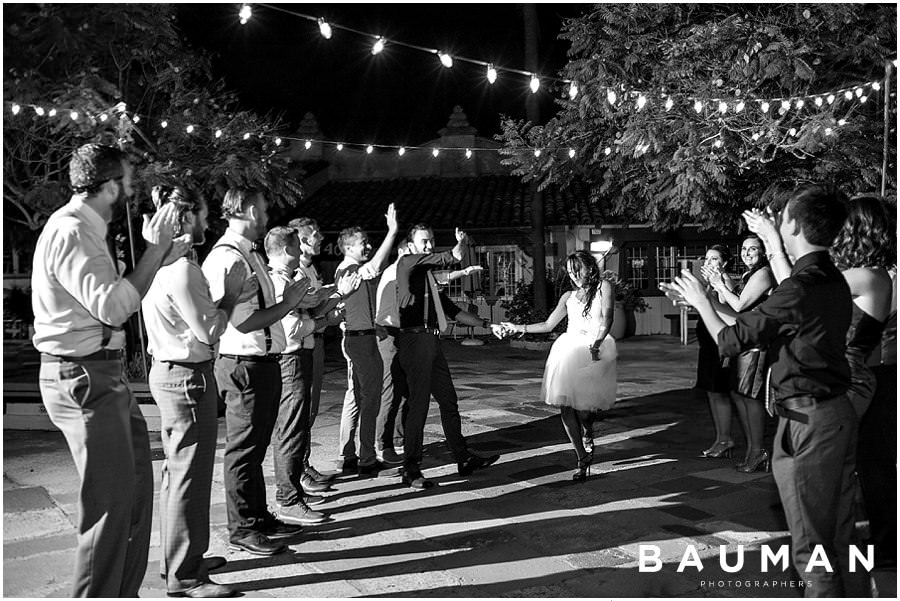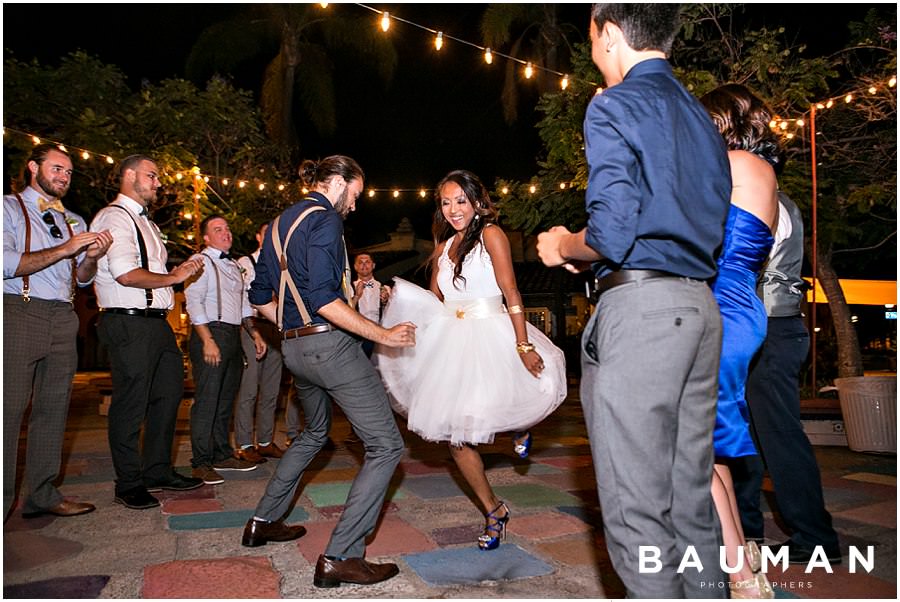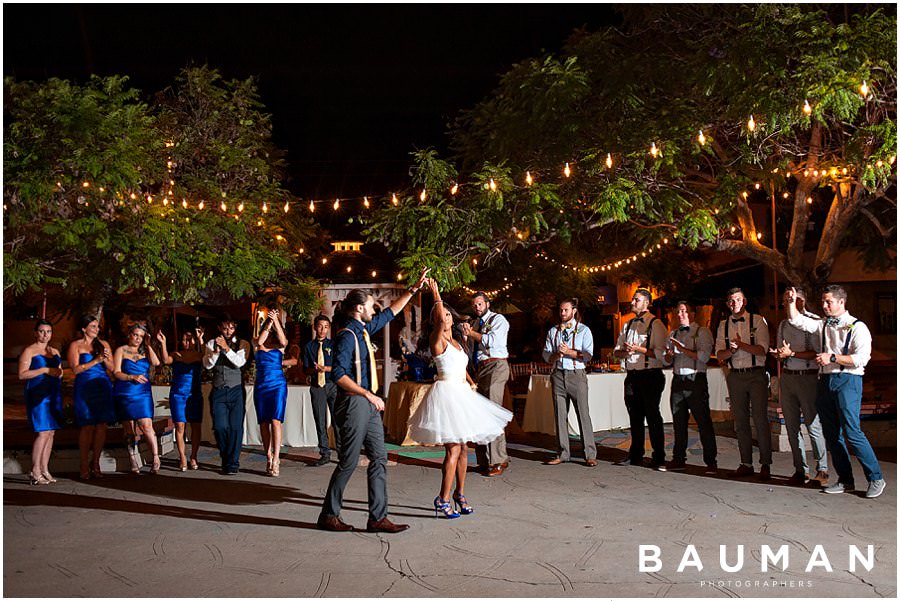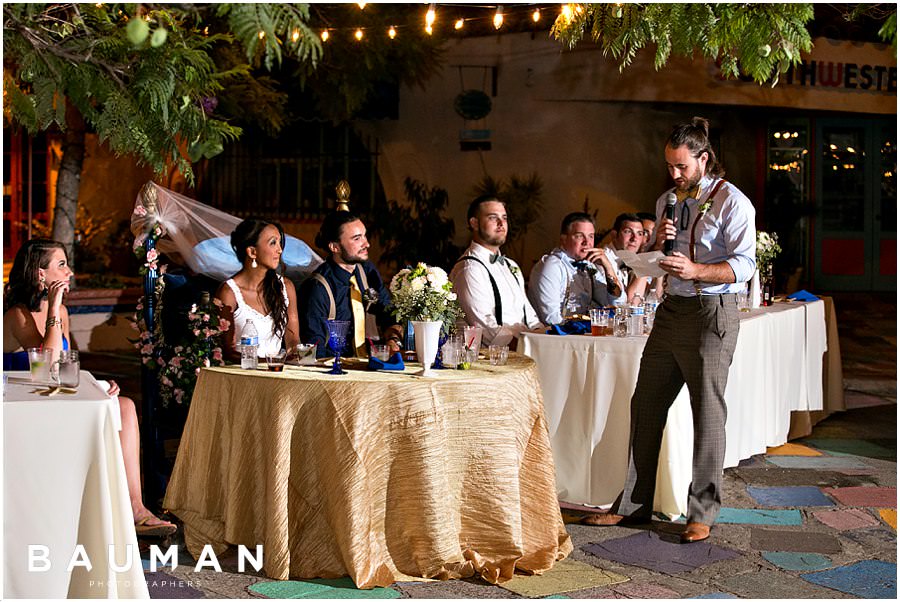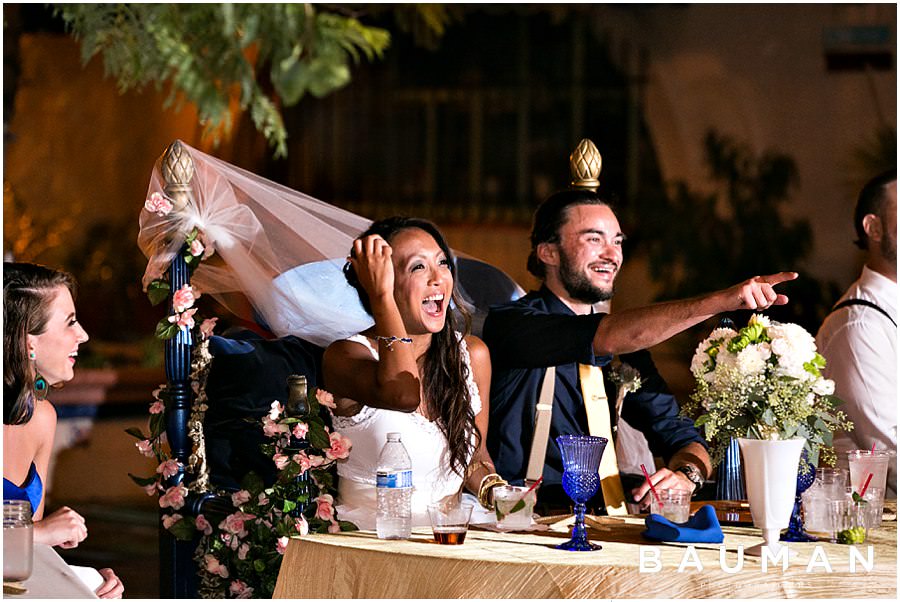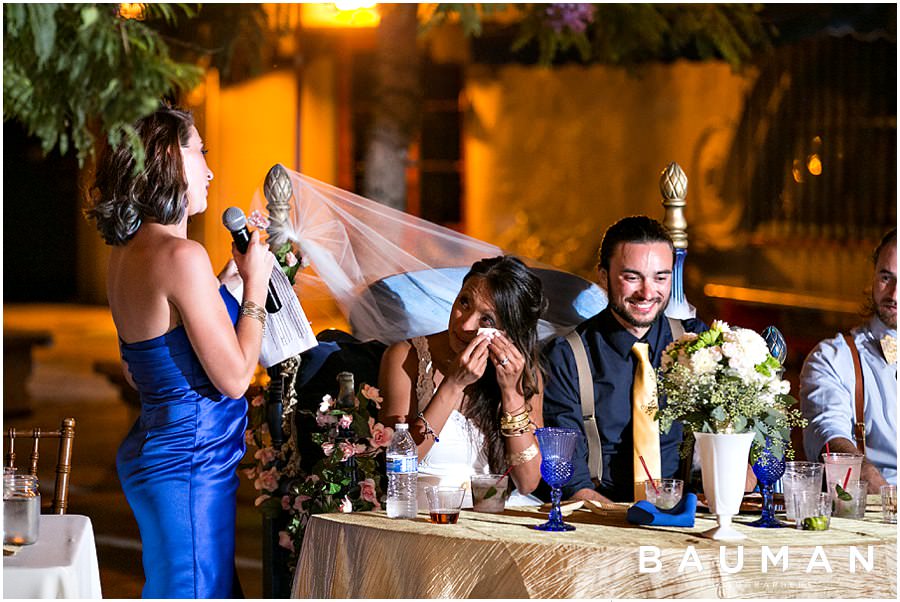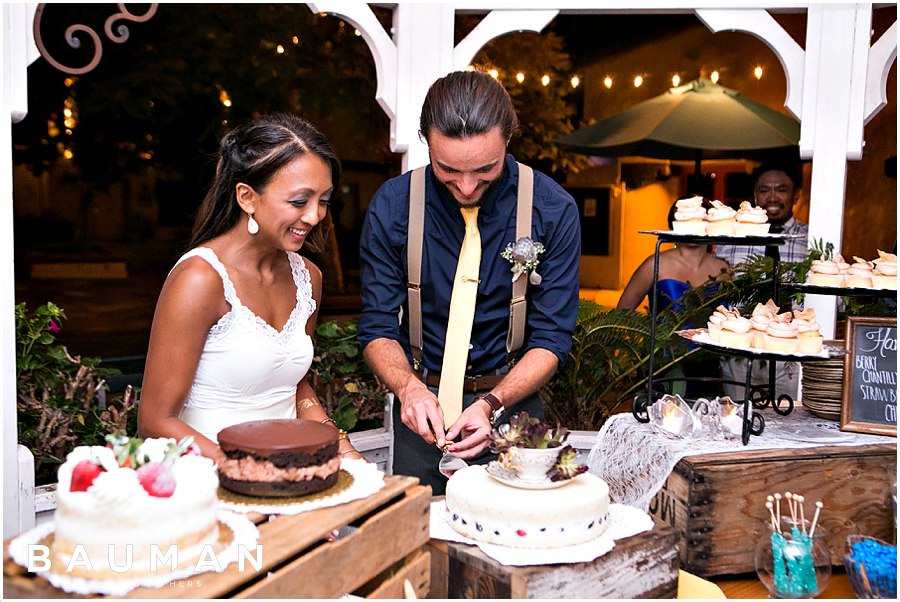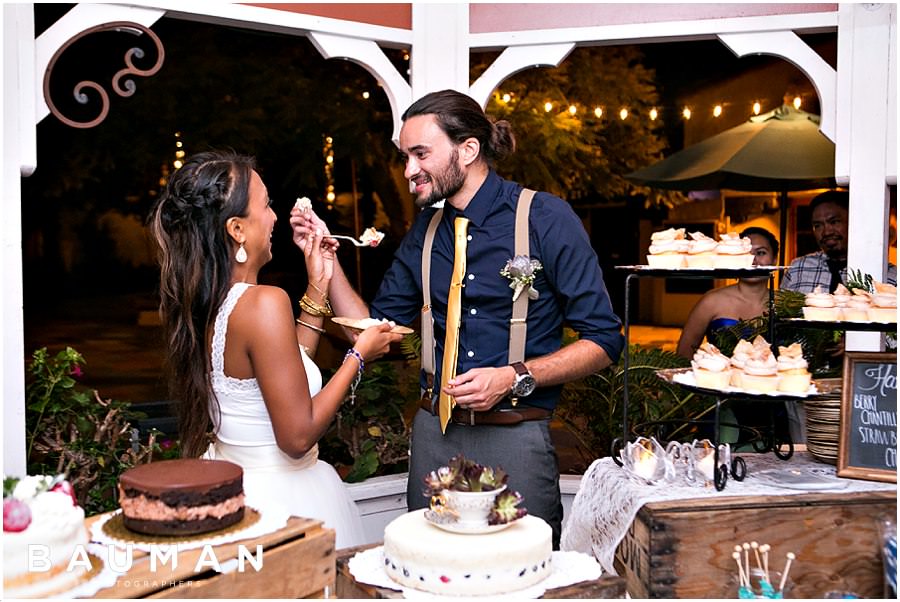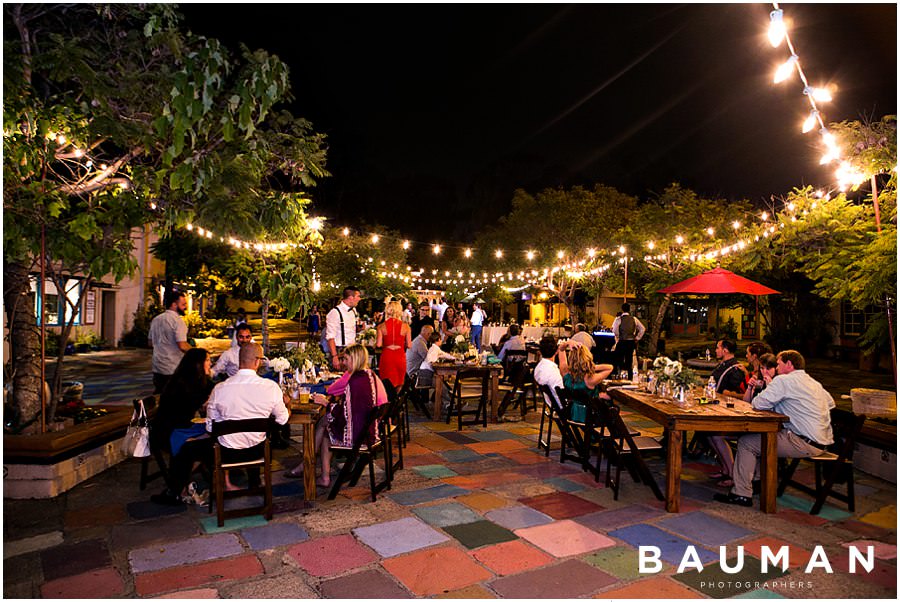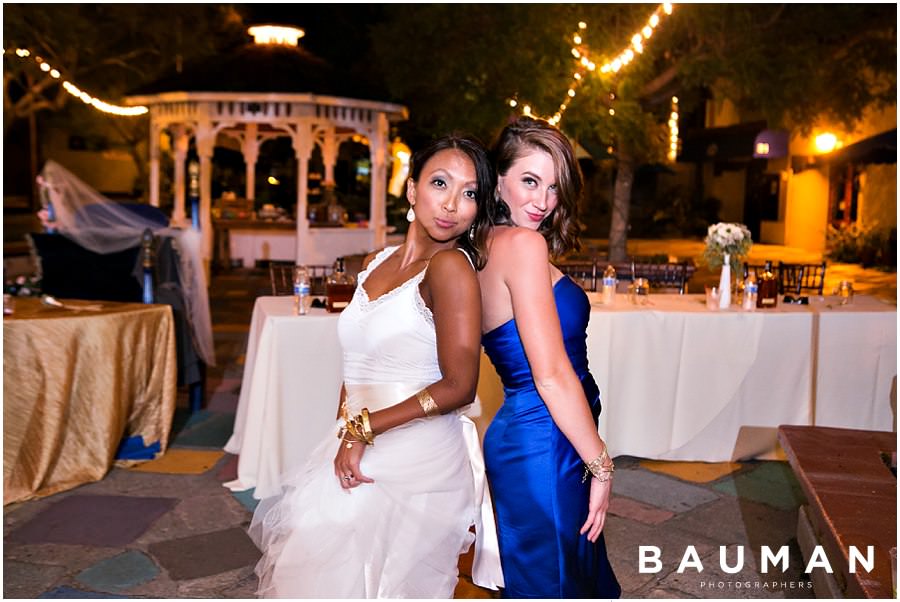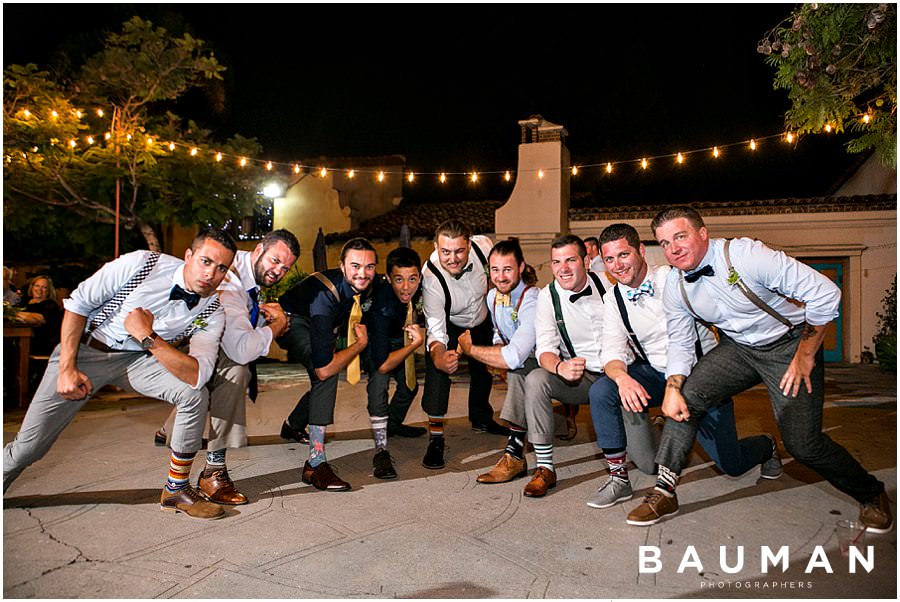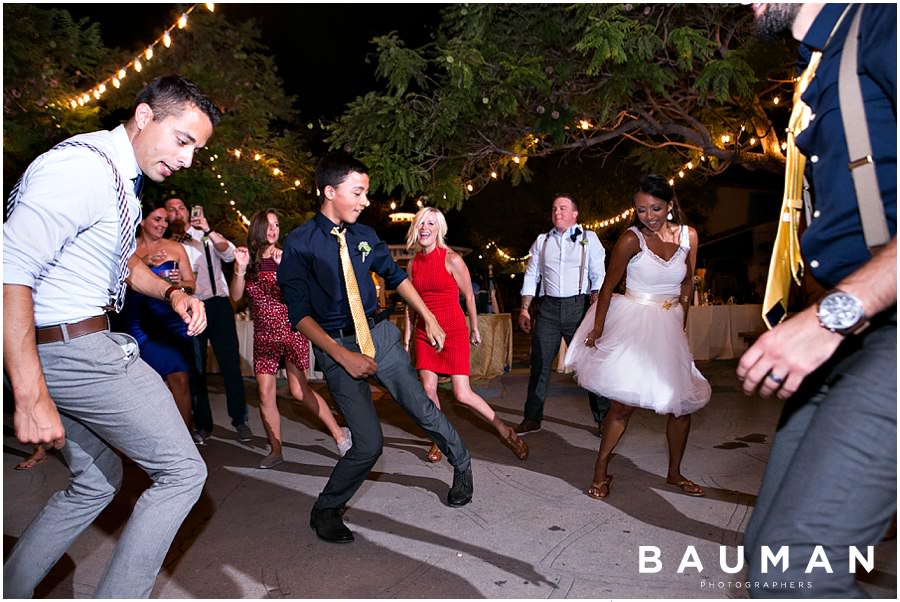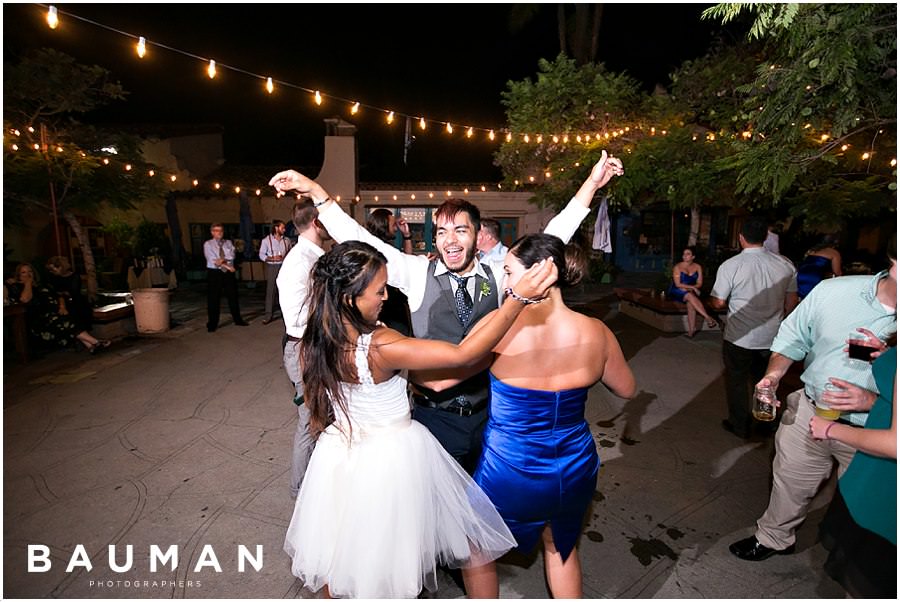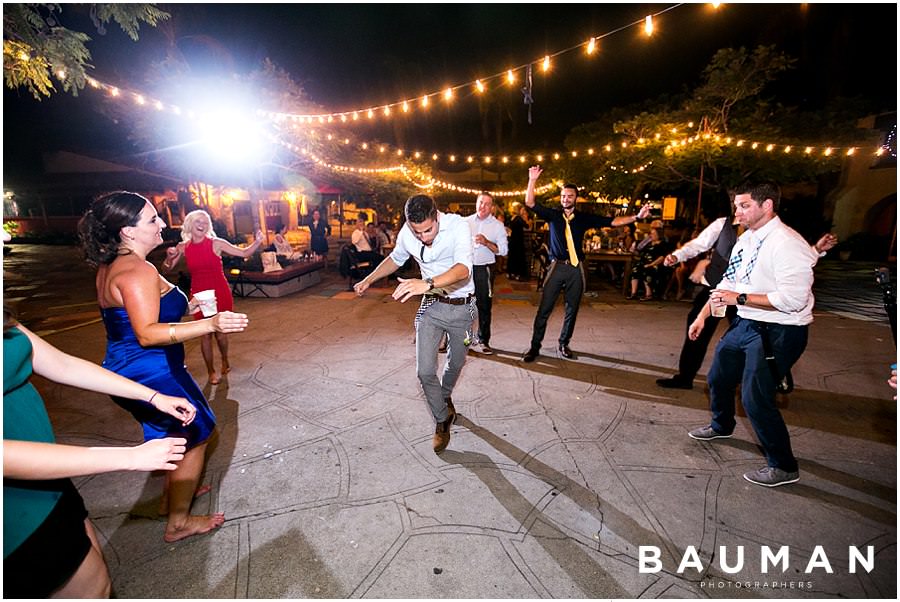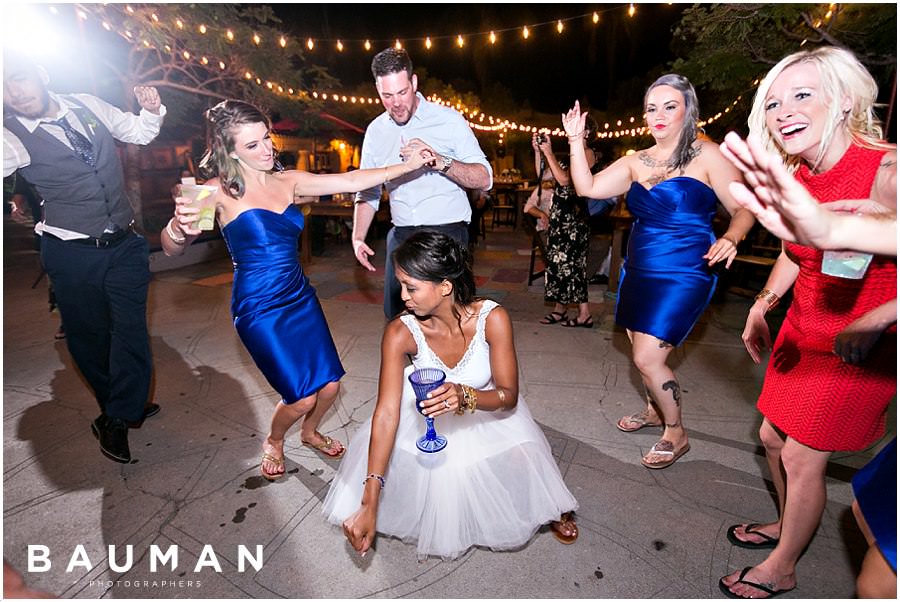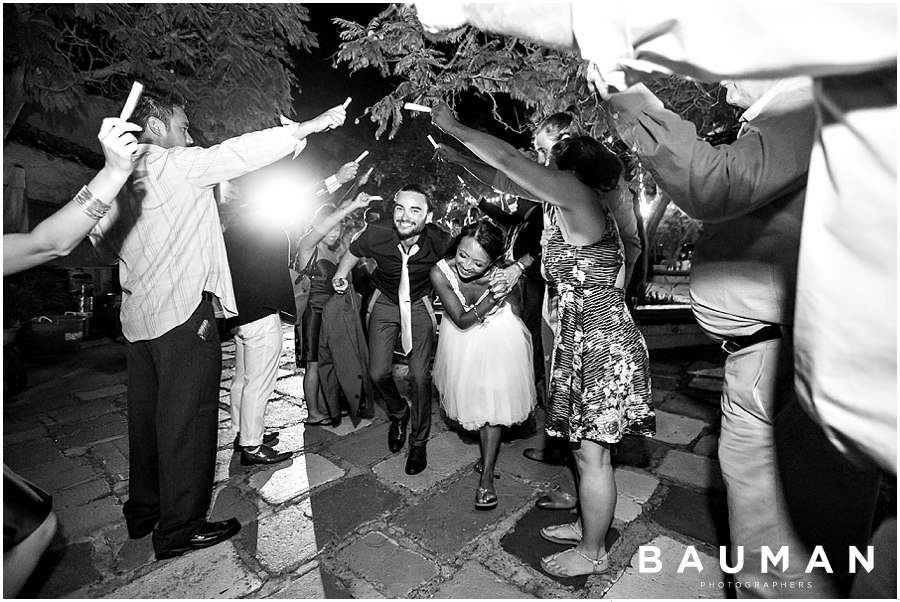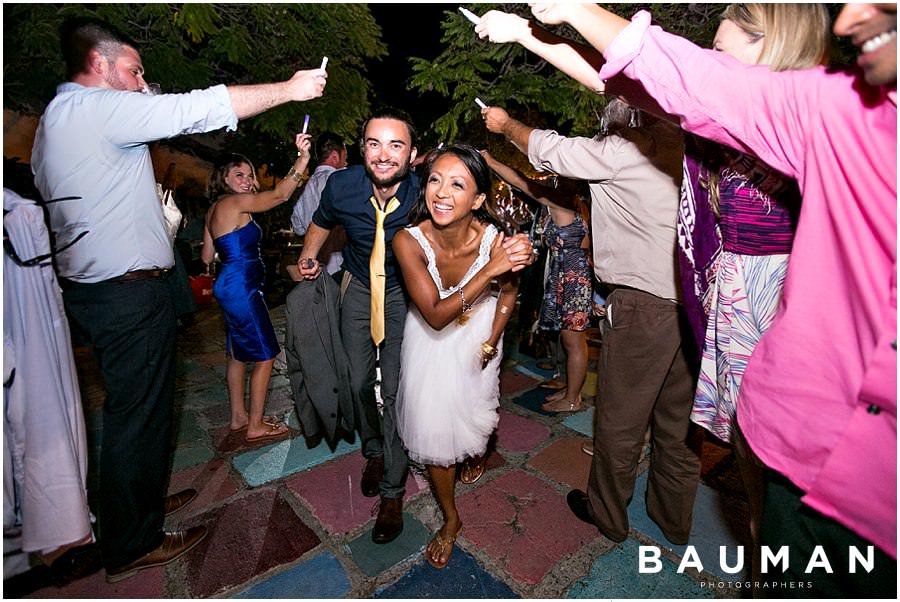 ---
Wedding Photography : Bauman Photographers | Ceremony Location : Casa Del Prado | Reception Location : Spanish Village Art Center | Floral Design : My Flower Shop | Desserts : Whole Foods | DJ : Songstruck | Bartender : For Real Bartenders | Catering : Bekker's Catering | Reception Rentals : Abbey Party Rentals | Transportation : British Bus Company |
---