Okay, y'all – prepare yourselves for some SERIOUS elegance. Josh and Jamie's wedding at The Crossings at Carlsbad is chock-full of breathtaking moments!!
Their Carlsbad Engagement Session gave us a sneak-peek into how genuinely content these two are together. That 'at home' feeling they share spills over into their interactions with others, and each guest went in and out of Jamie and Josh's wedding with a FULL heart. It's just contagious when you're around these two!!
Jamie and Josh have proven themselves to be the real deal in so many ways. In each interaction we've had with them, they are laid-back, patient, and friendly, and it's immediately evident how happy they are to have found each other. PLUS, their vision for their wedding included bold, stylish, clean images…. so naturally, they've been a dream to work with! They brought the elegance, we brought just the right lighting, and together, we created some pure MAGIC.
With their vows just before sunset, Jamie and Josh enjoyed their newlywed bliss in the best lighting of the day. That glorious twilight glow made for some EPIC portraits that we are simply giddy for!
Every inch of this wedding was glowing with elegance – most of all this beautiful bride! Her glam squad was top-notch (that's you, Kelsey from Kelly Cardenas Salon and Ashley Fierro!), and with Whimsey Florals in hand and that stunning wedding gown, to boot – Jamie, you WORKED it!! Be sure to scroll to the bottom of this post to see their full team of talented vendors.
Josh and Jamie, this was such an amazing day! We cannot thank you enough for inviting us into your wedding experience, and we hope you treasure these images for ALL time!!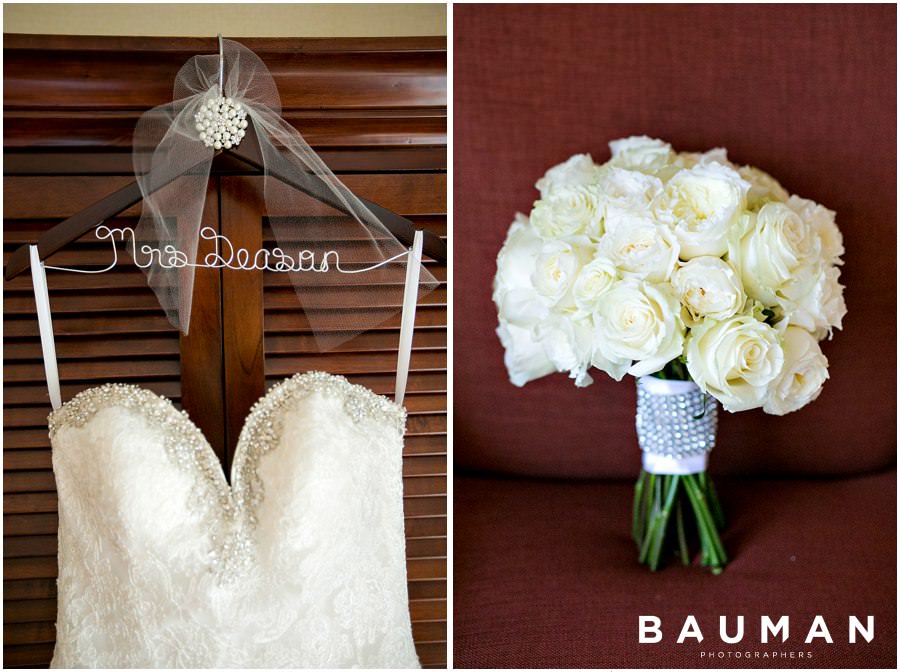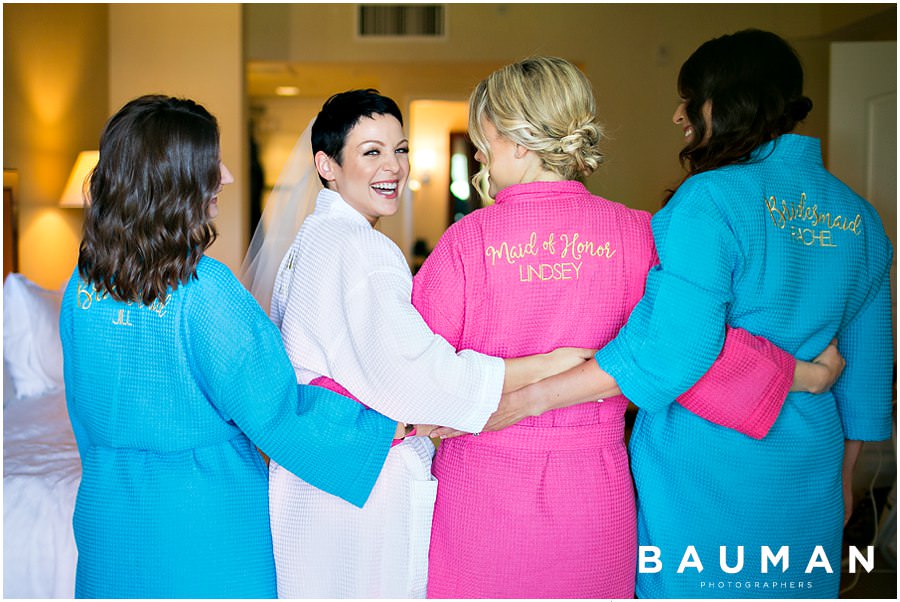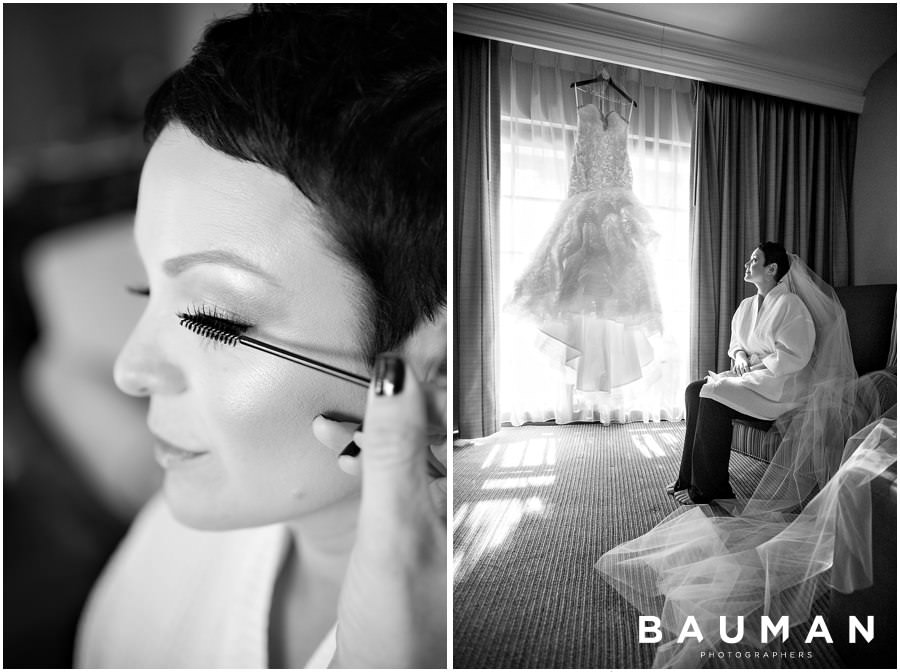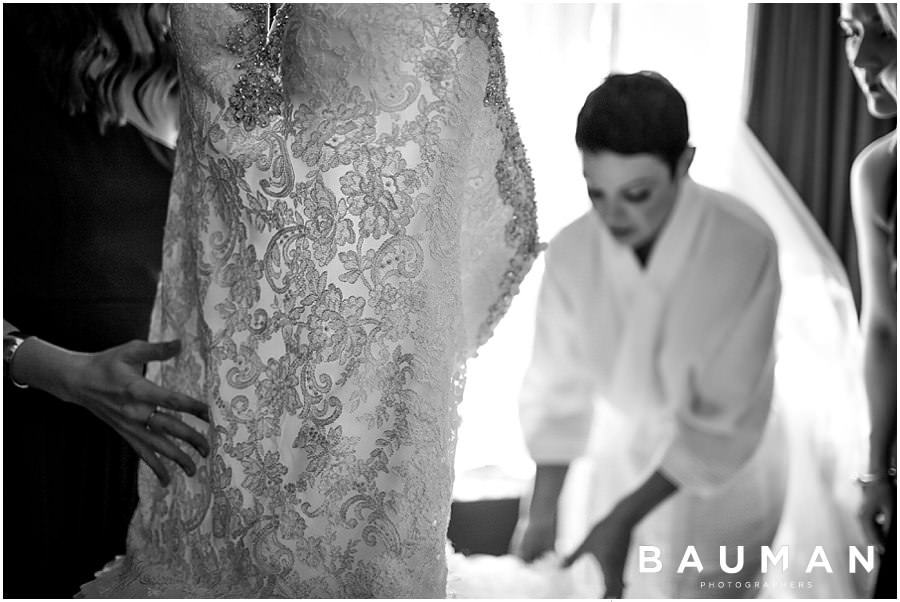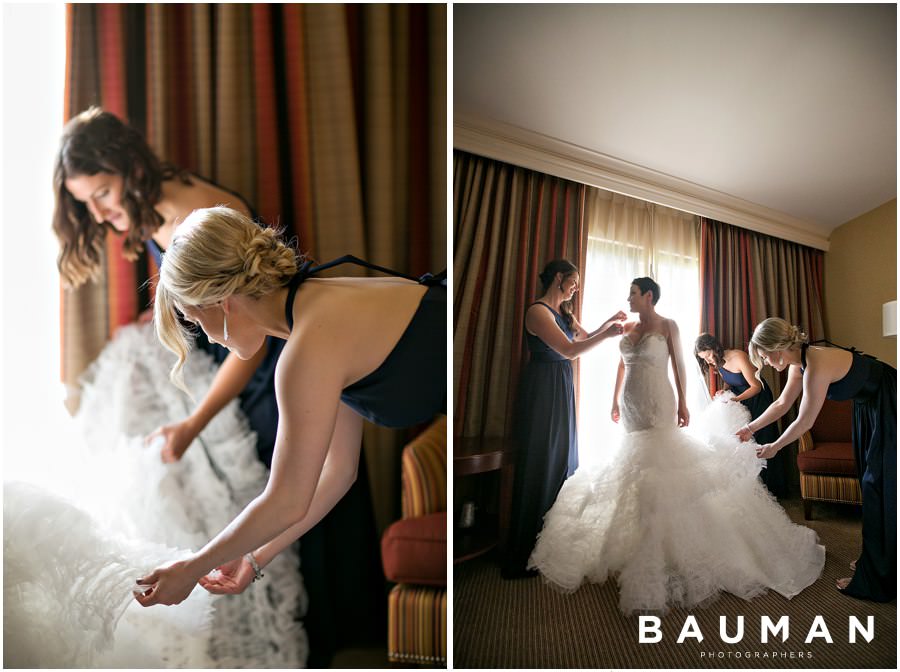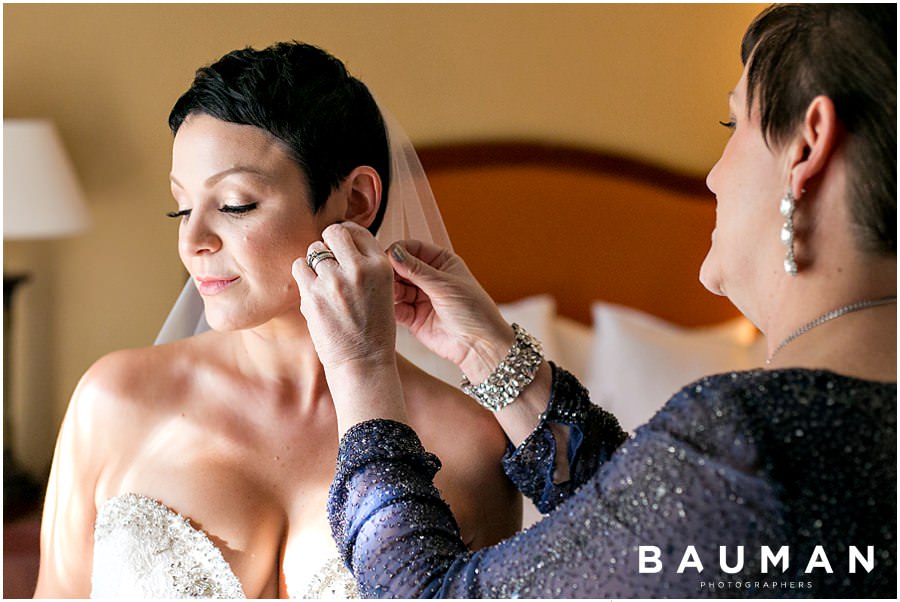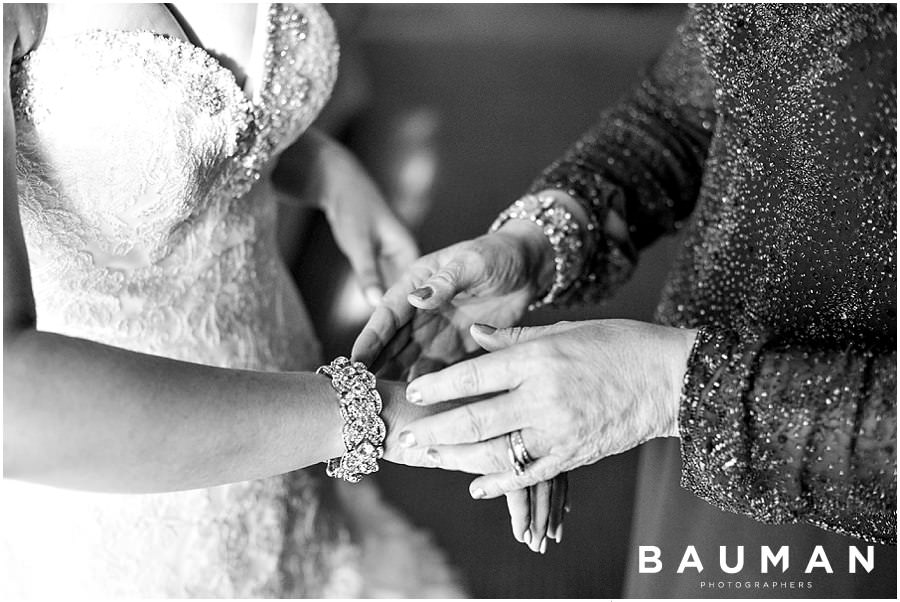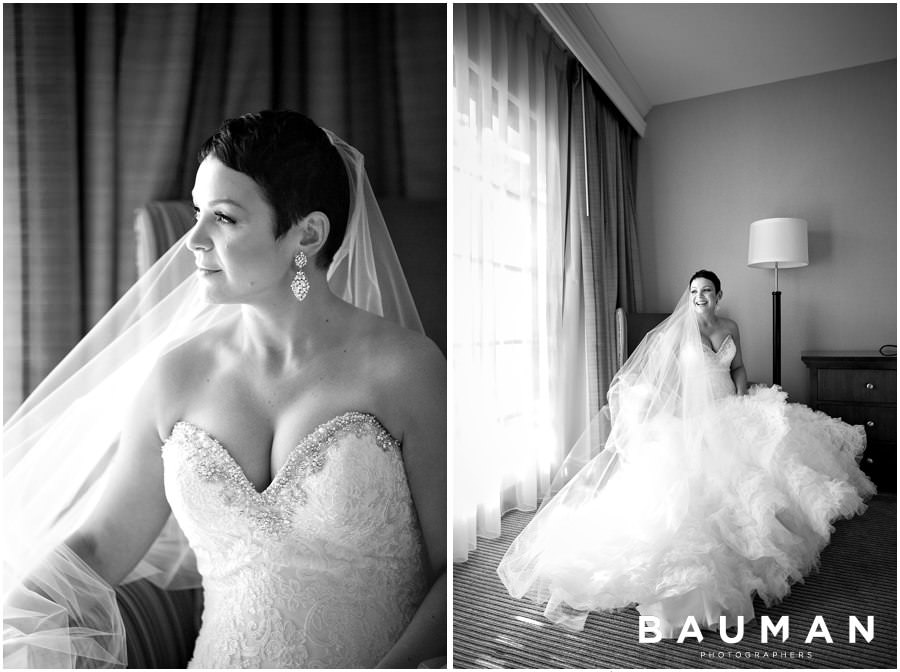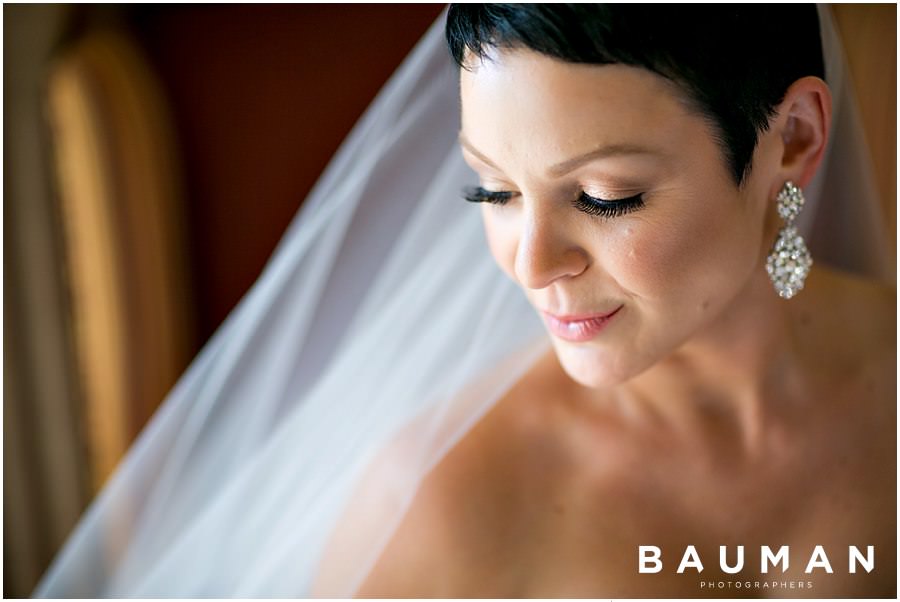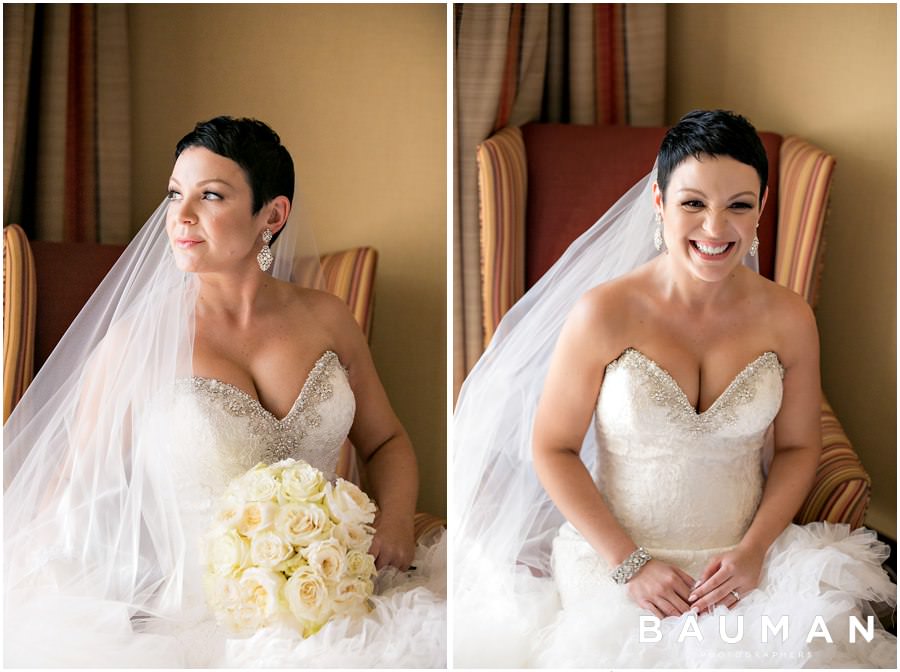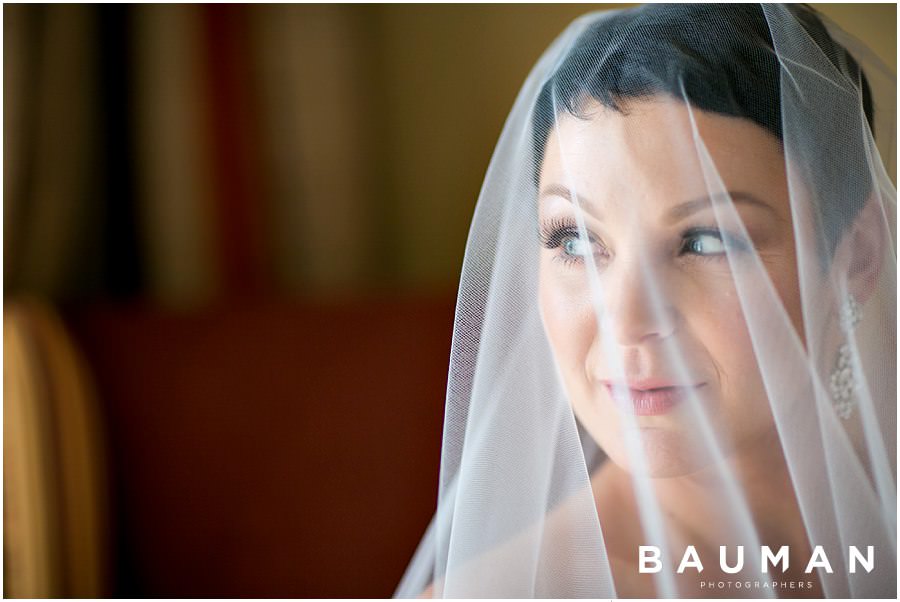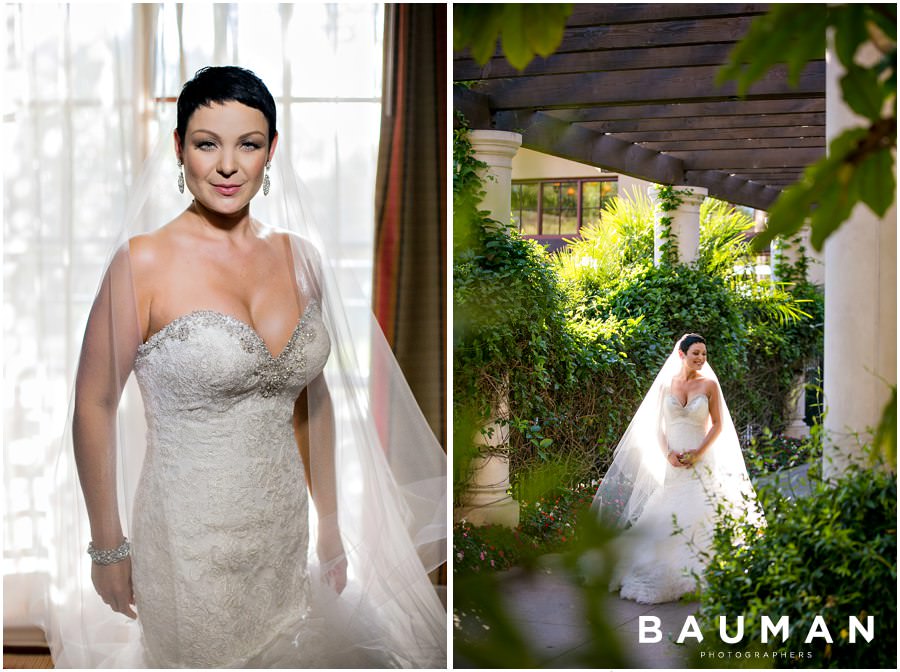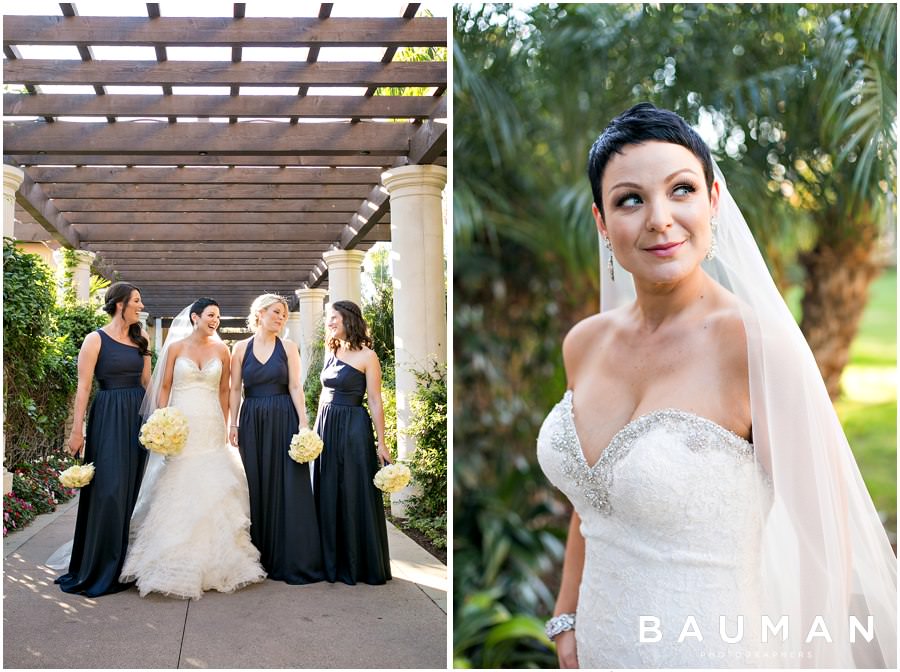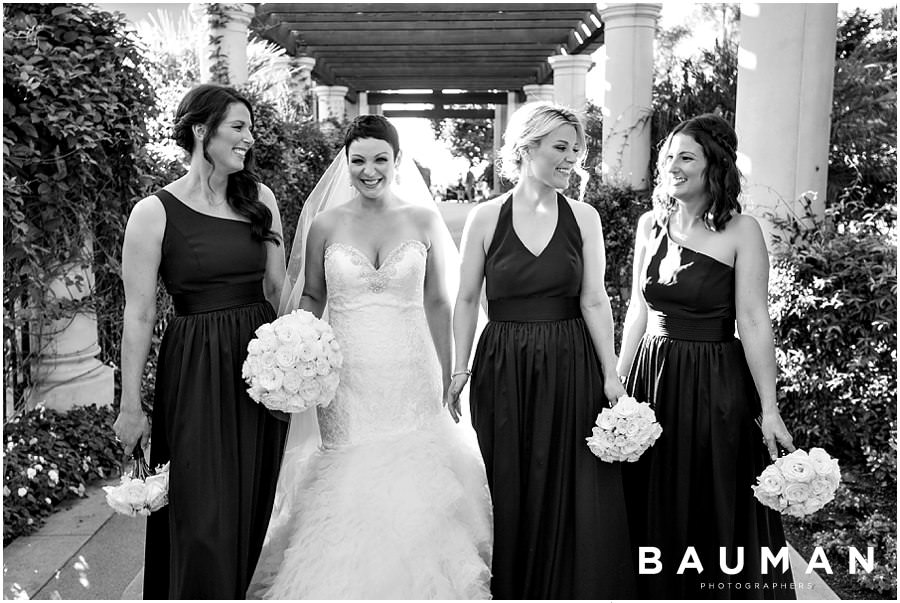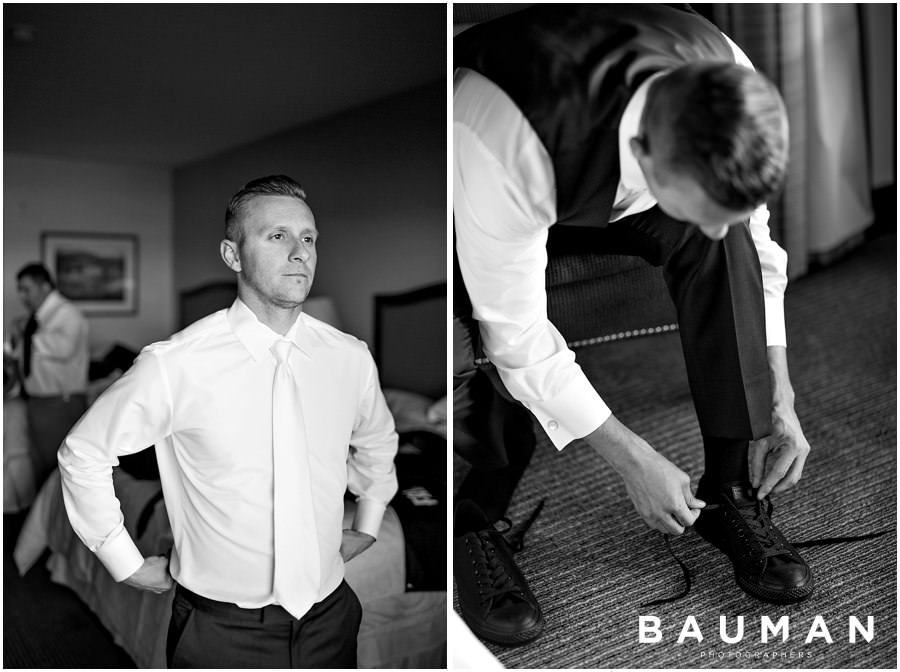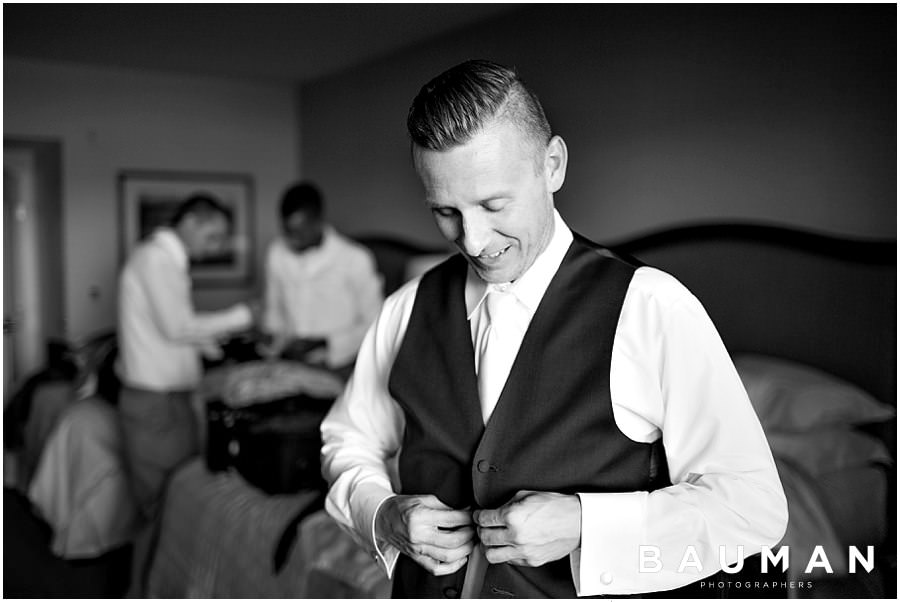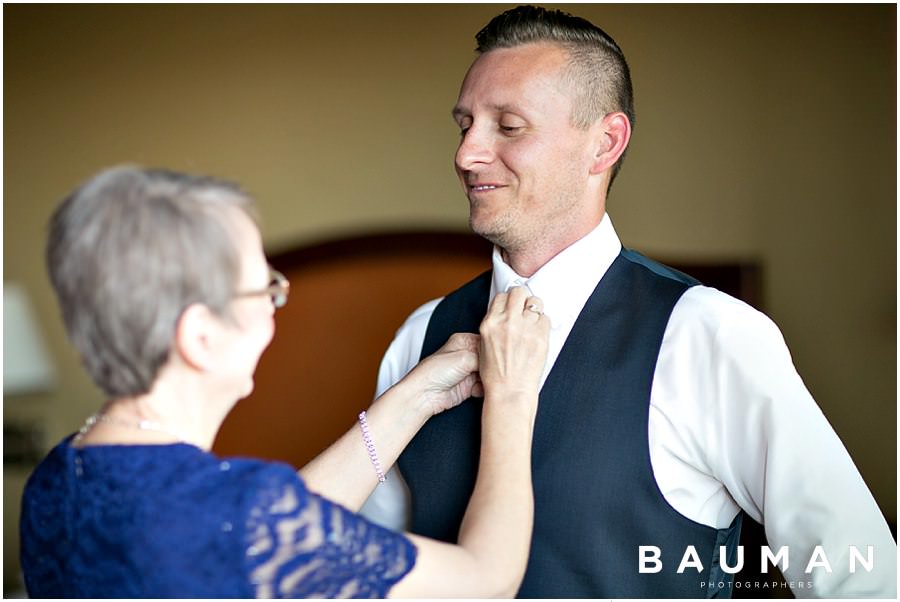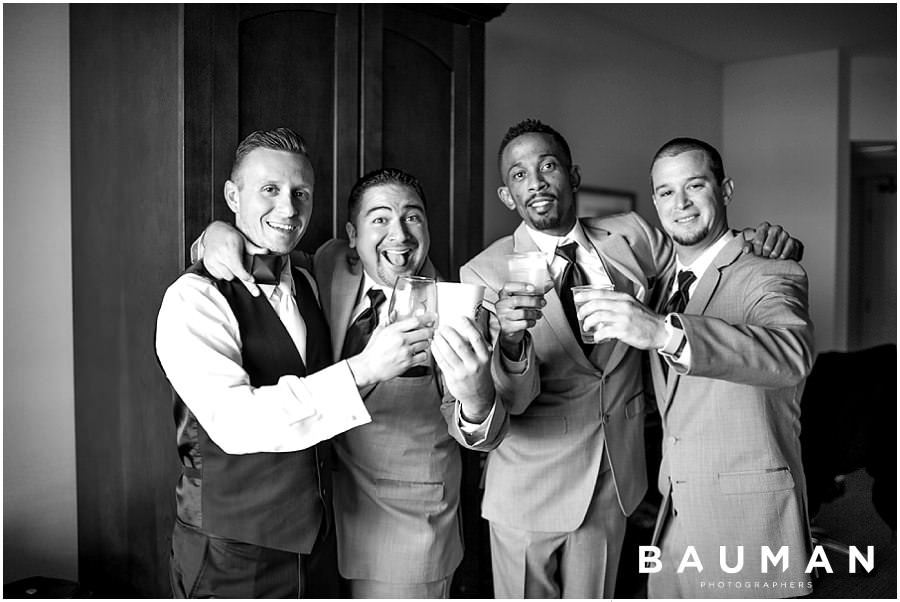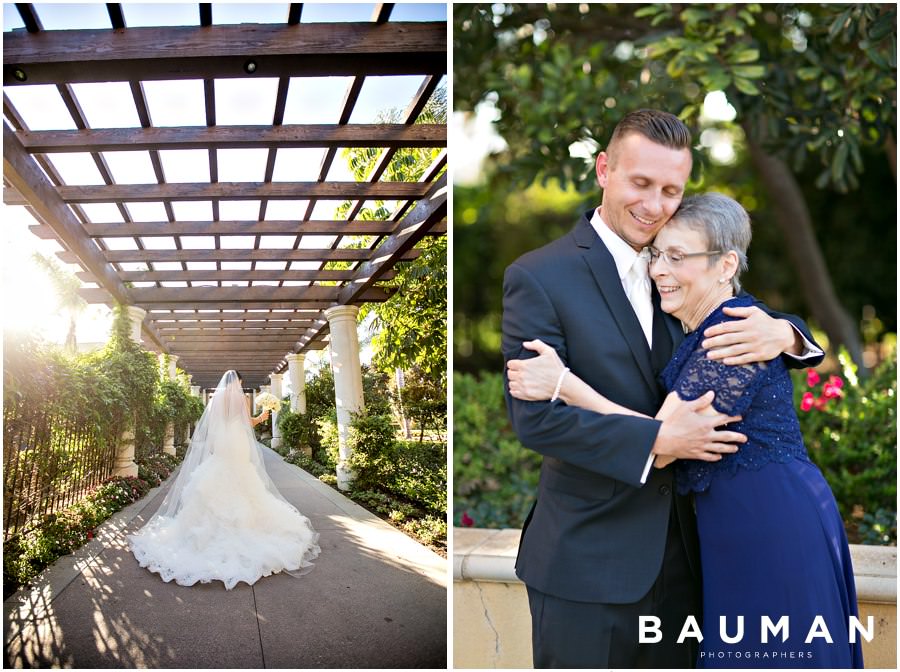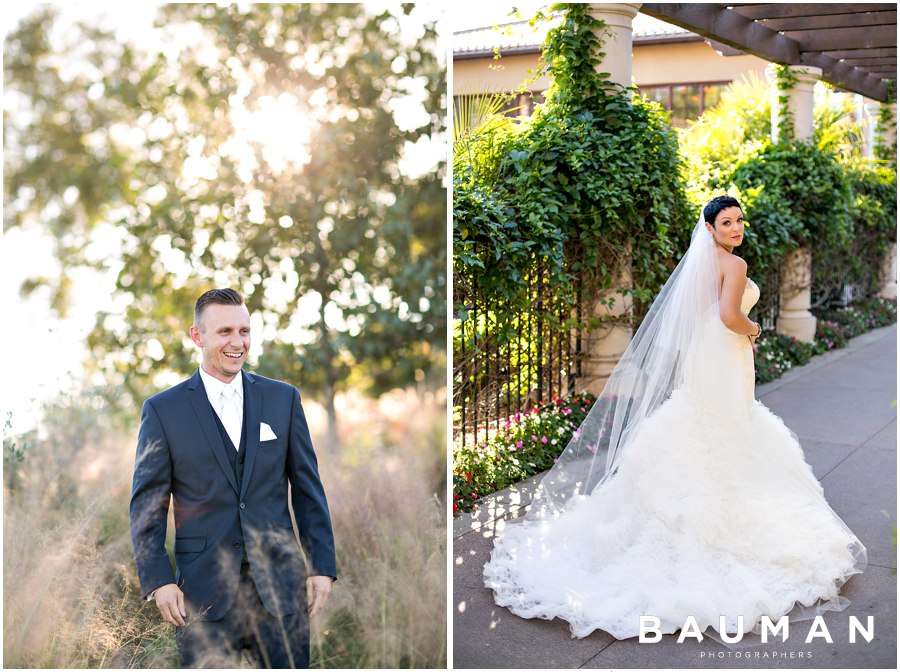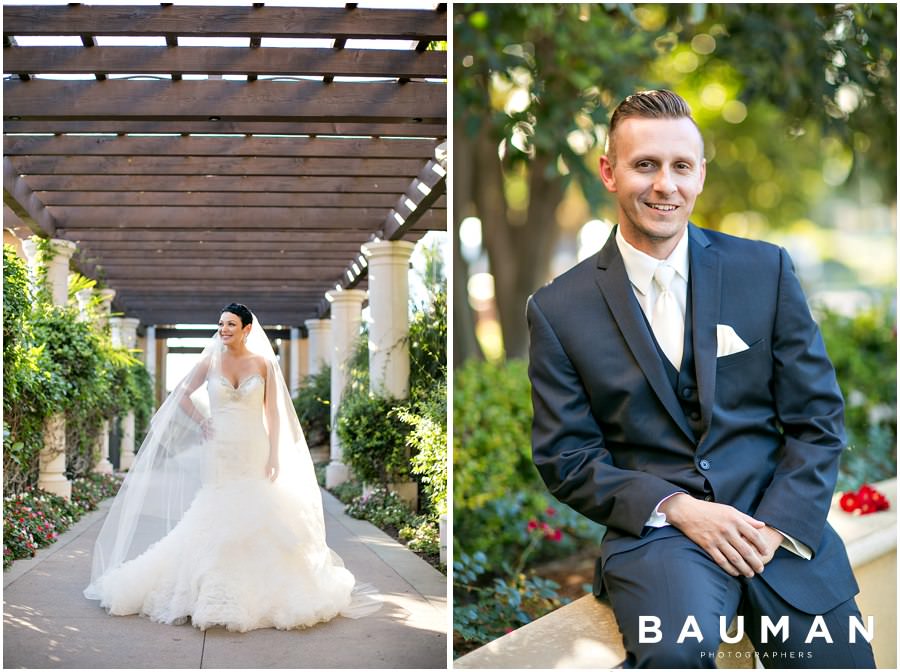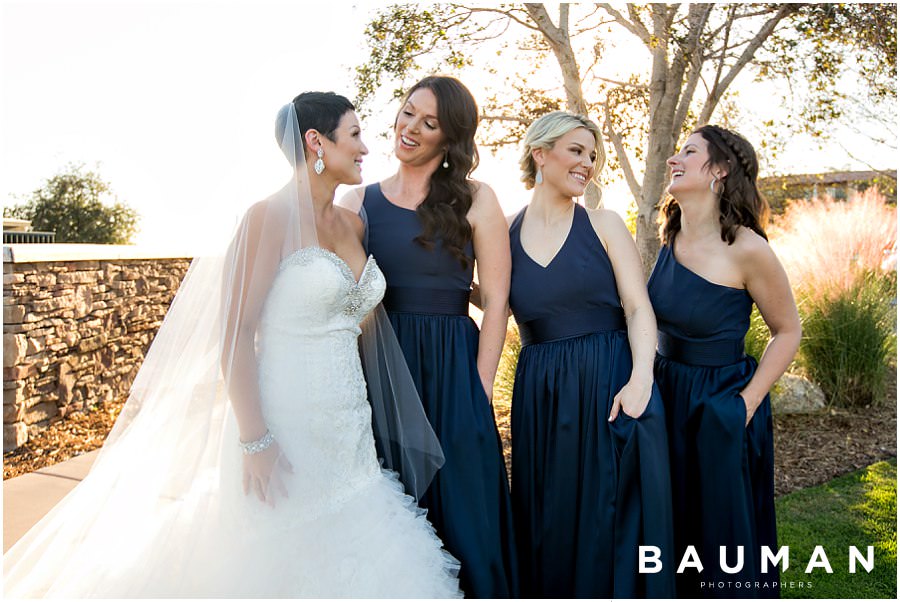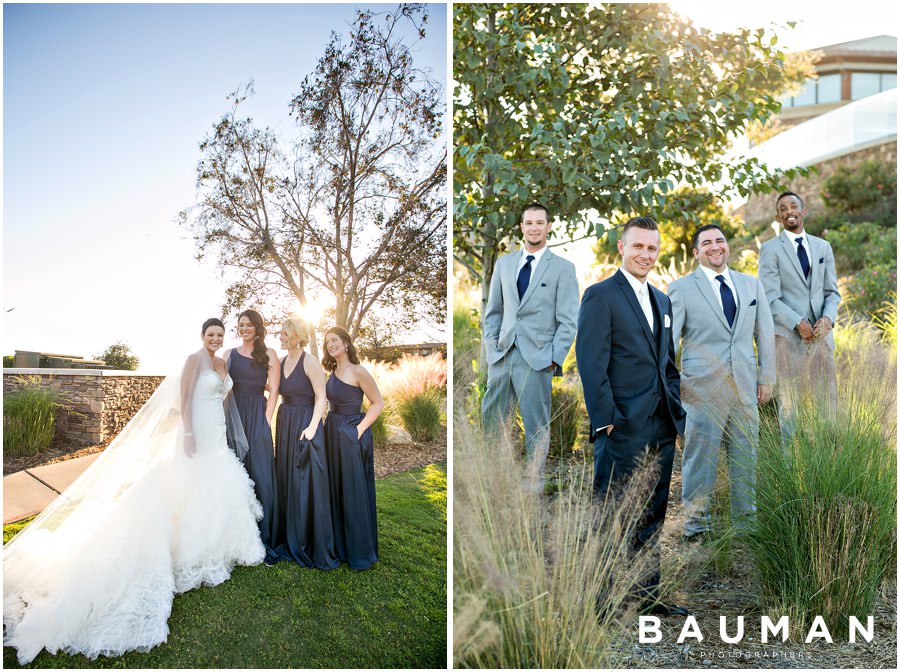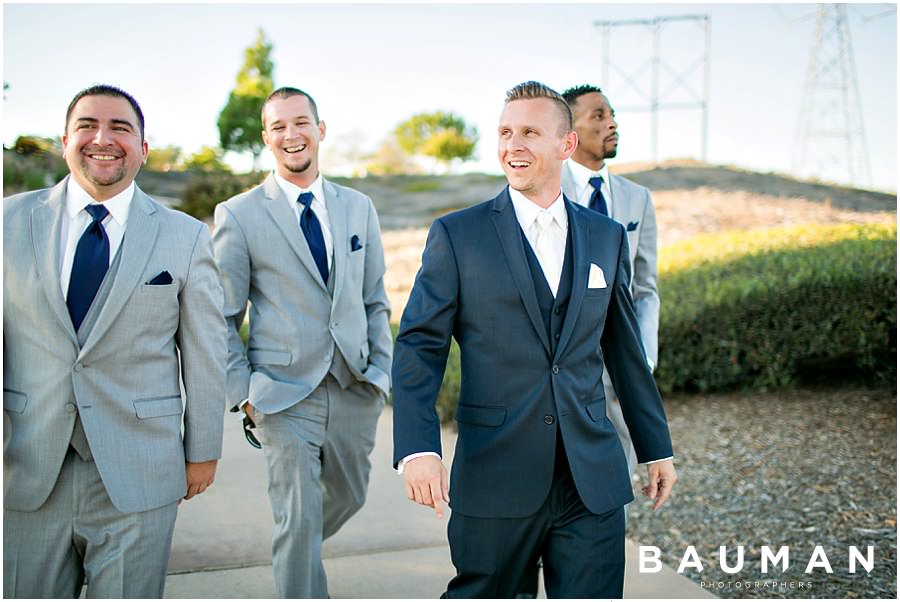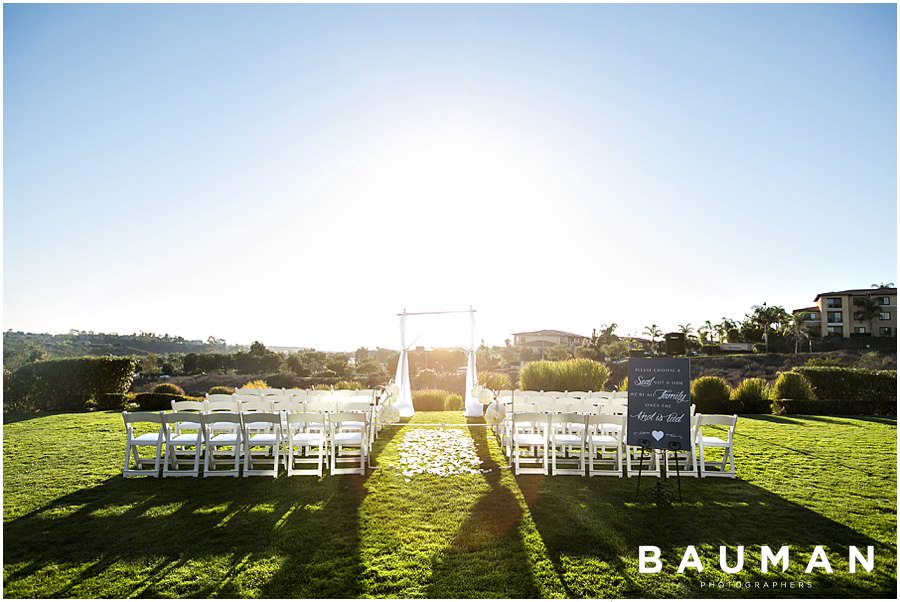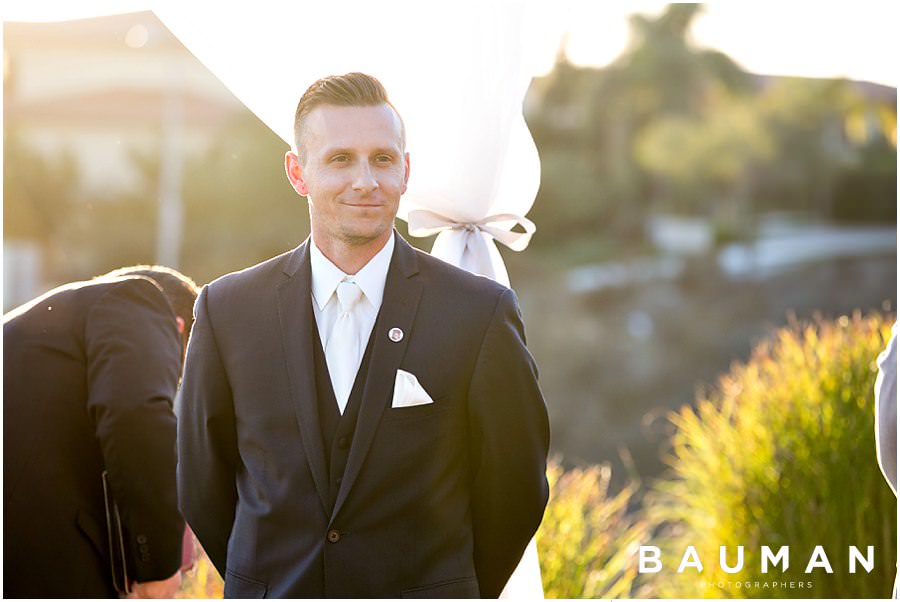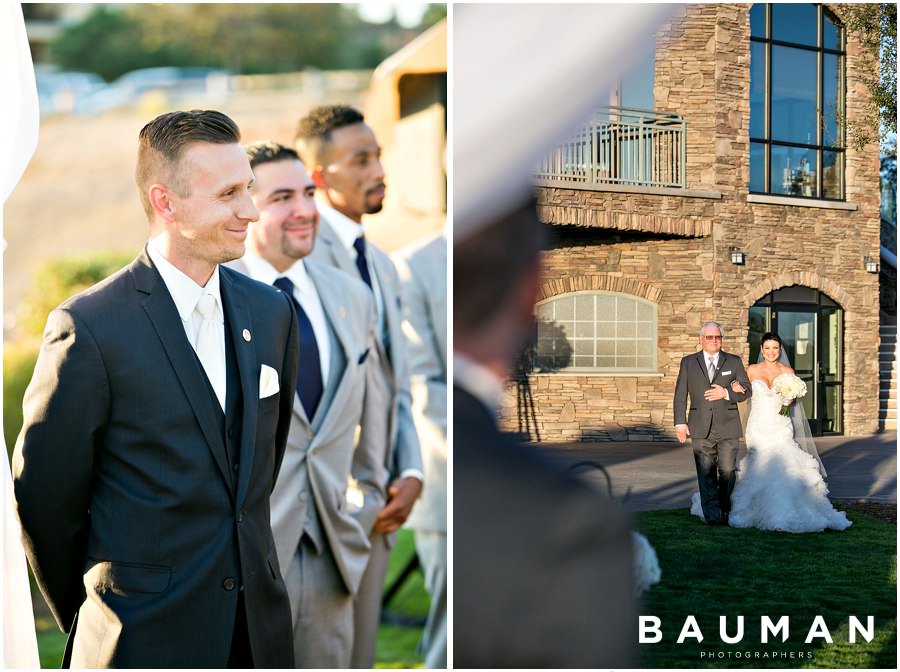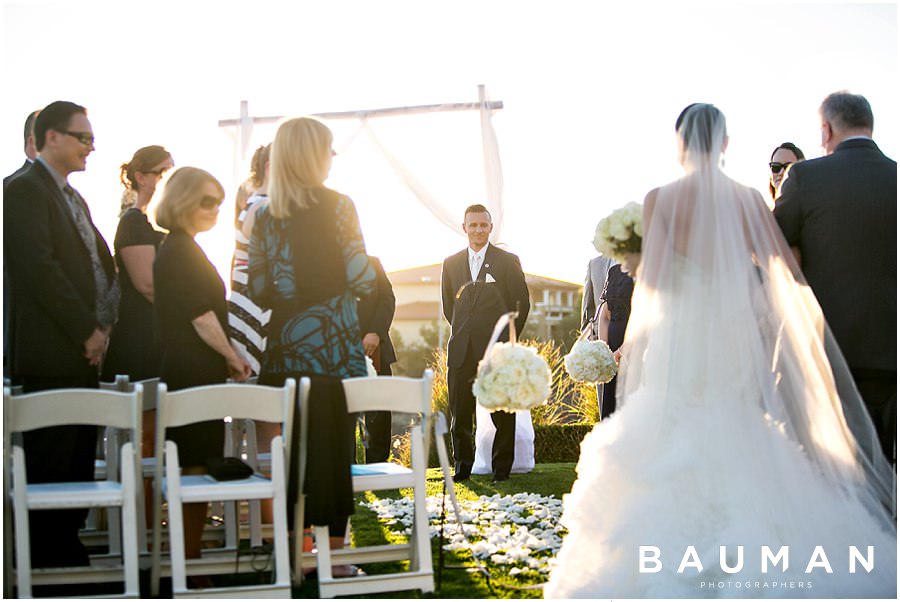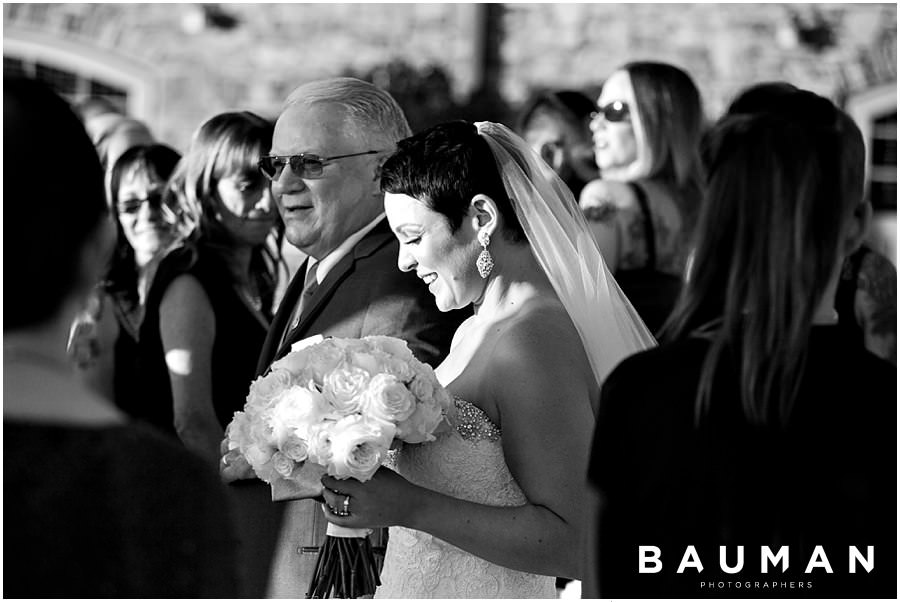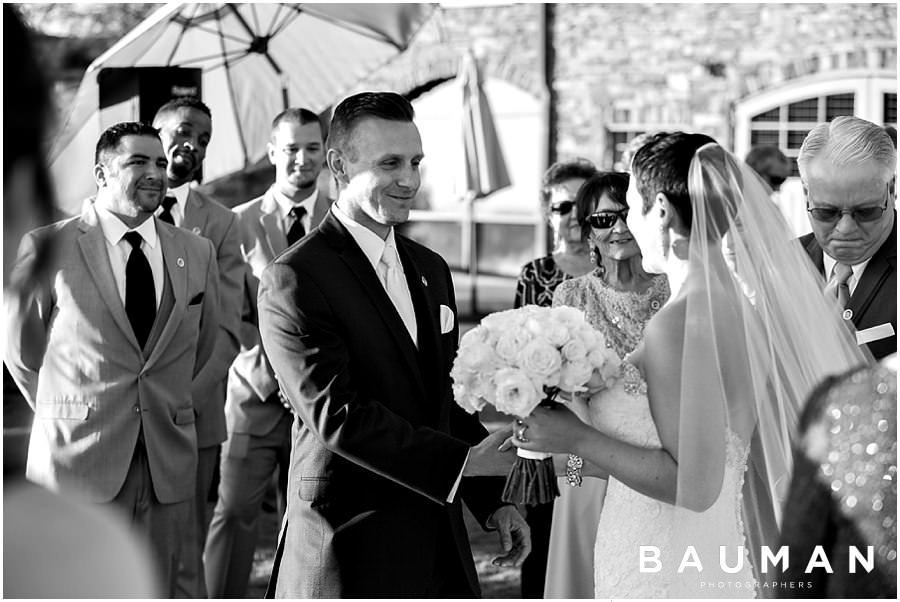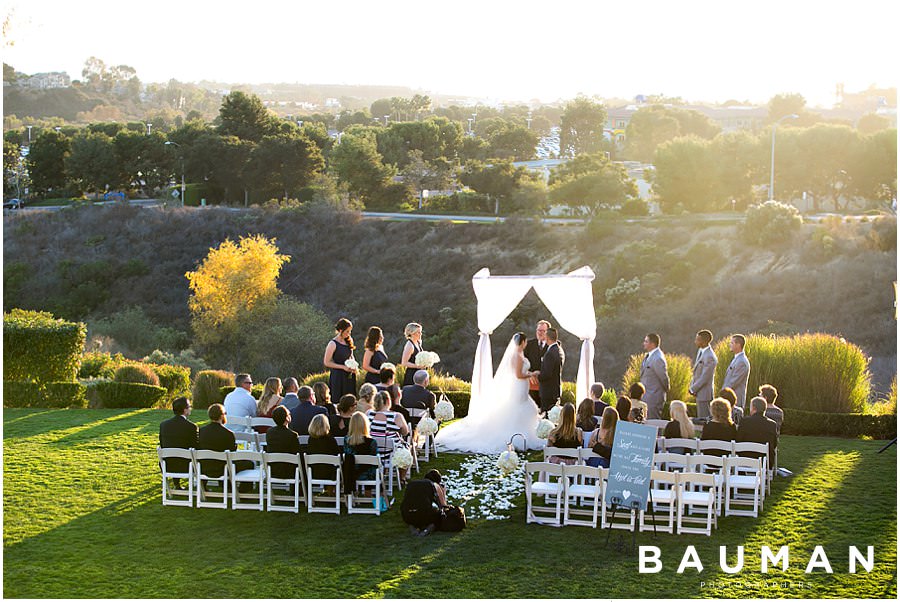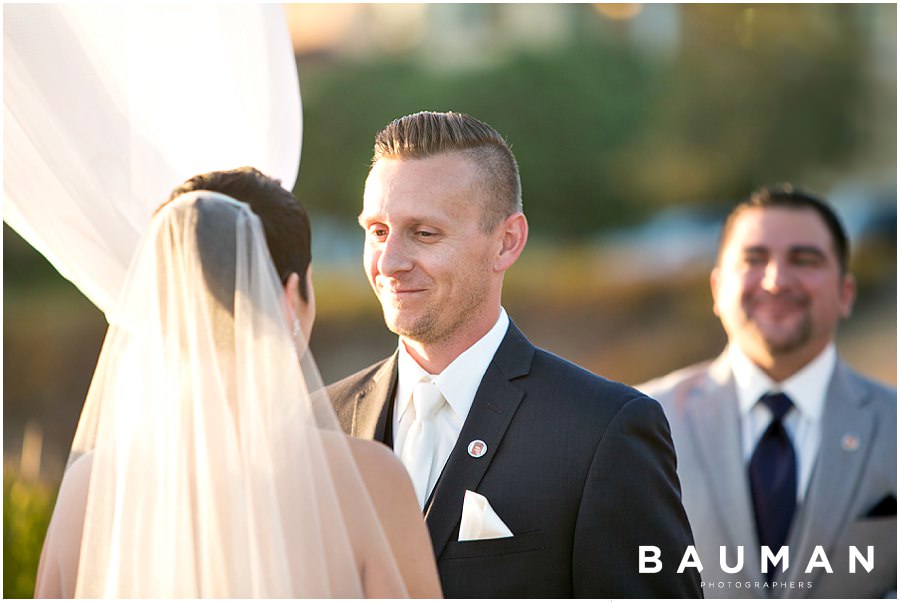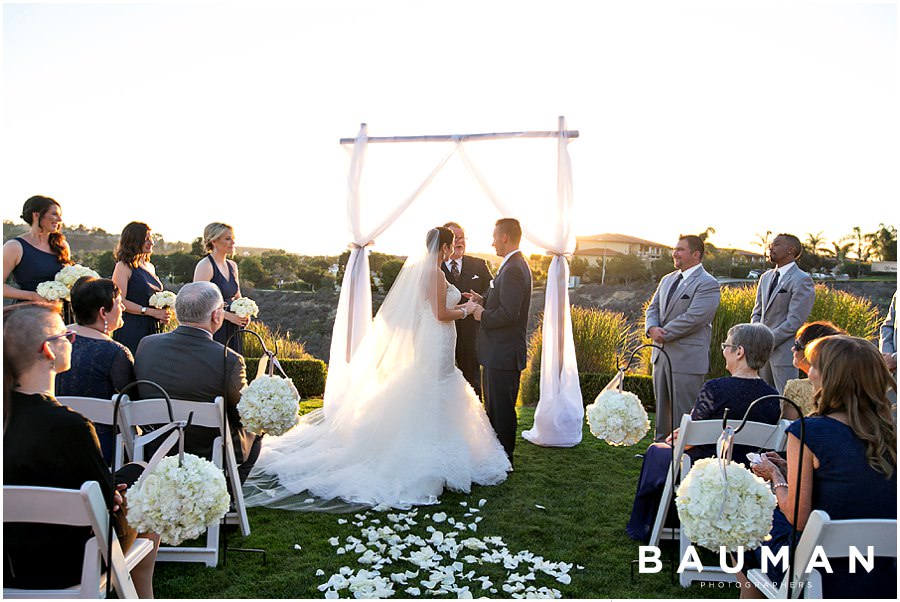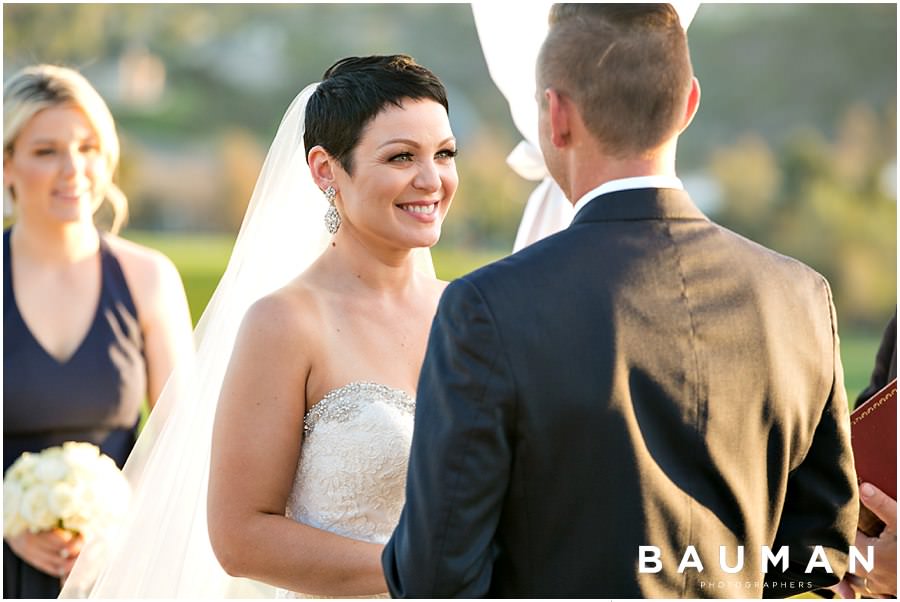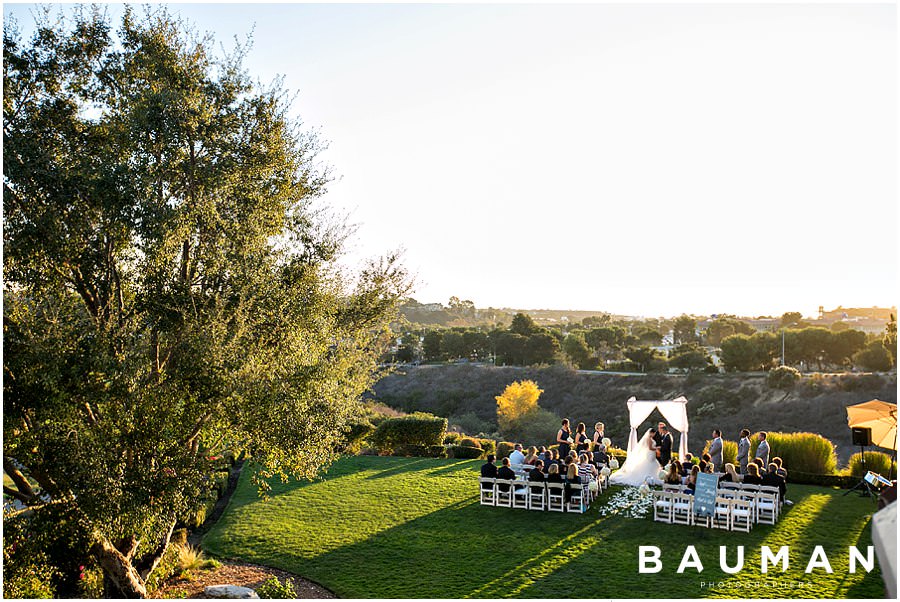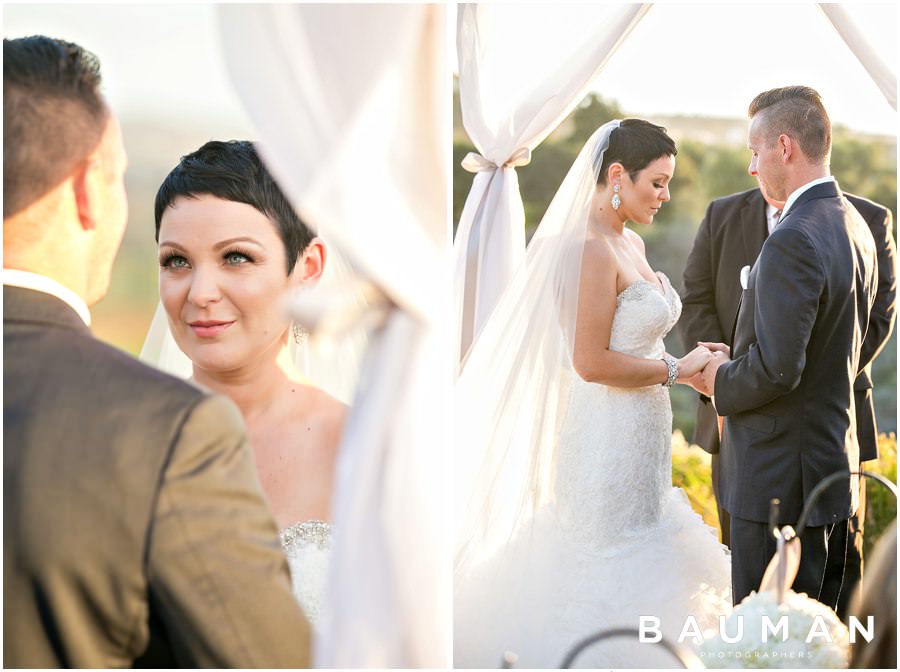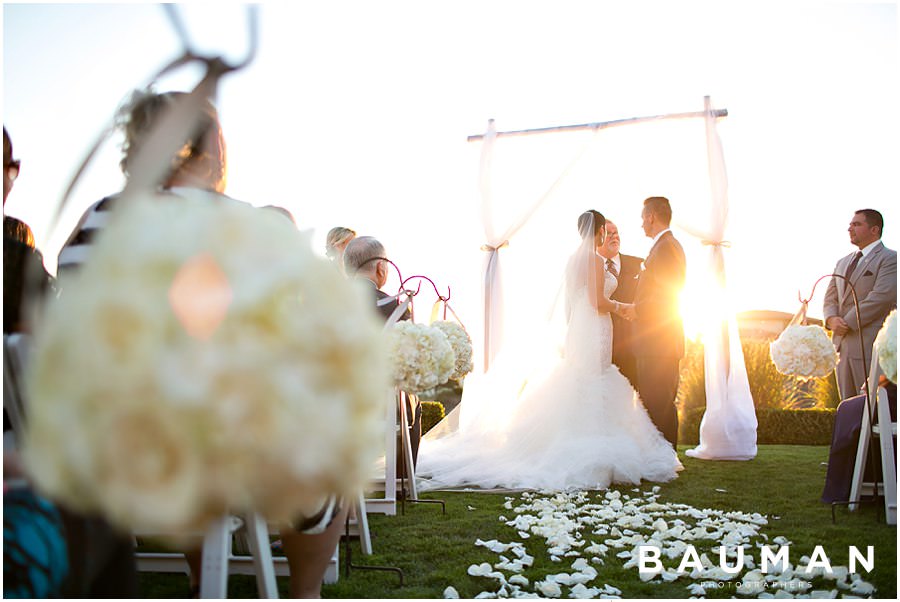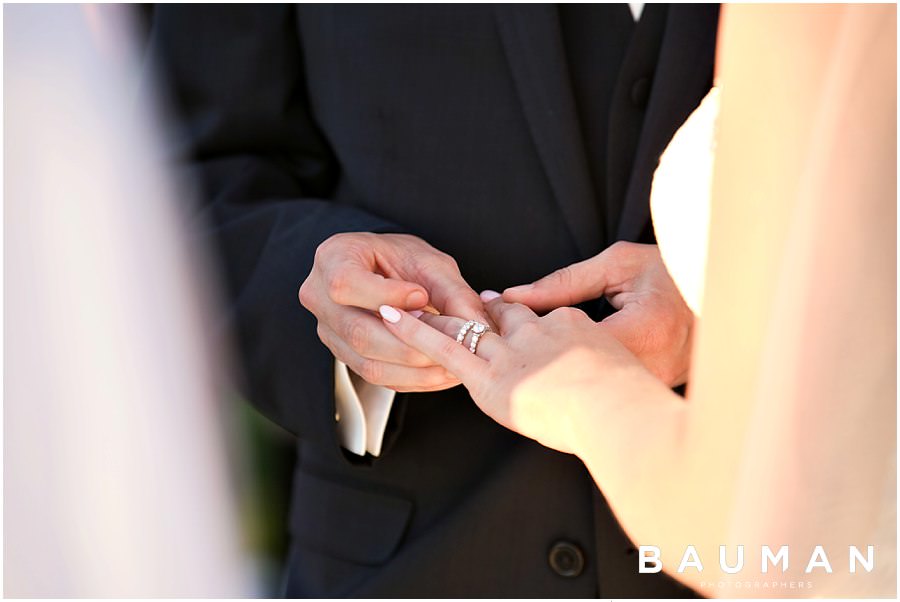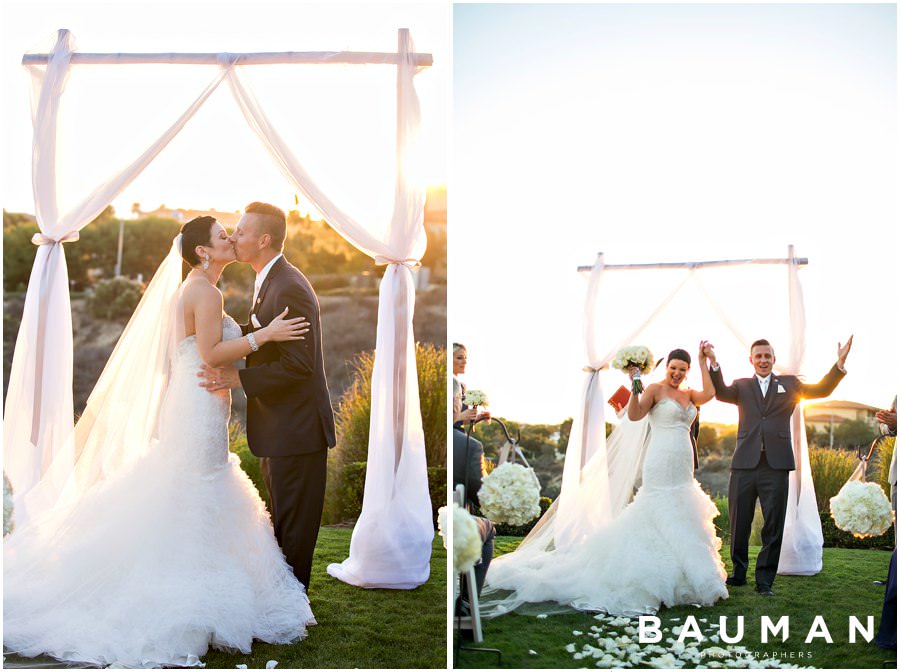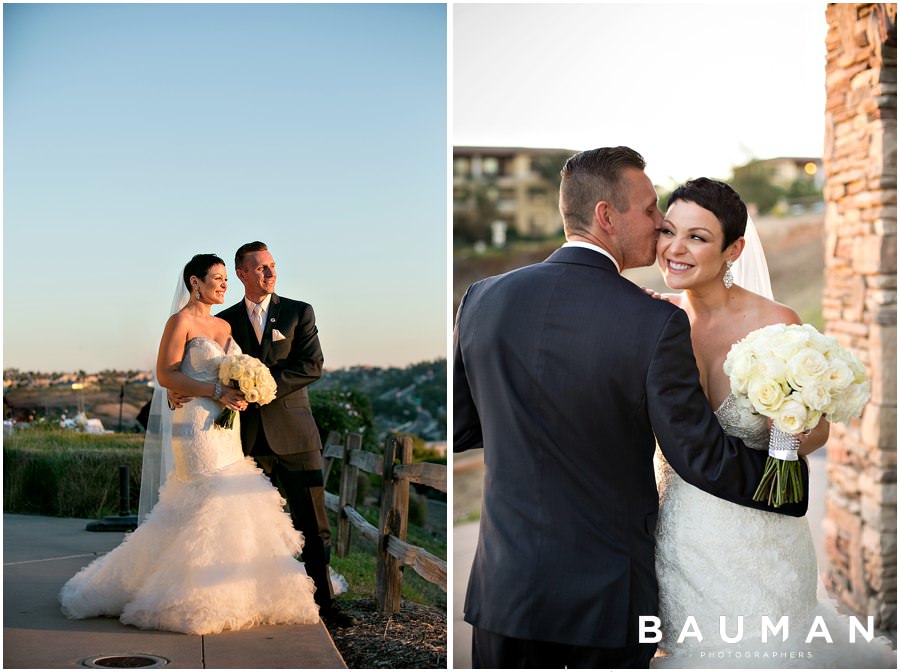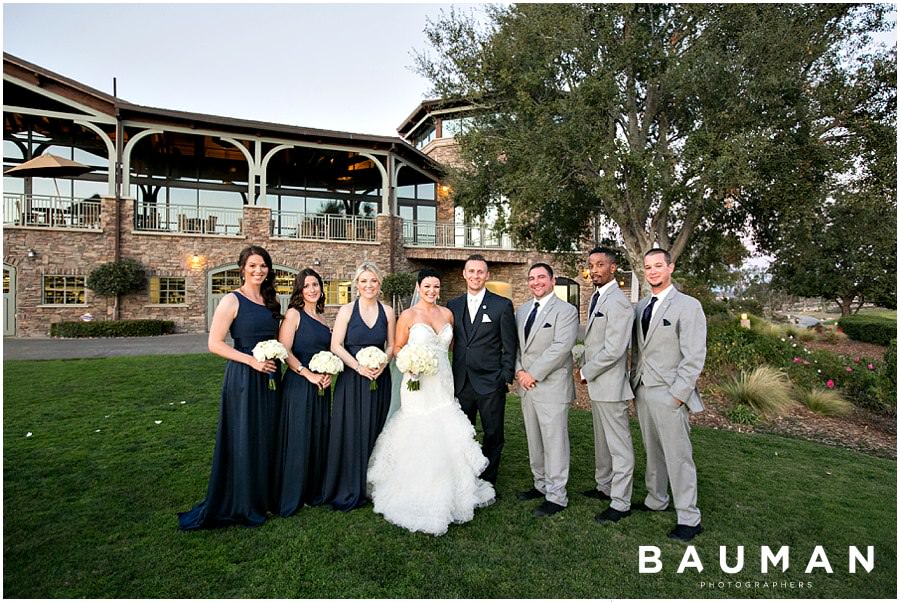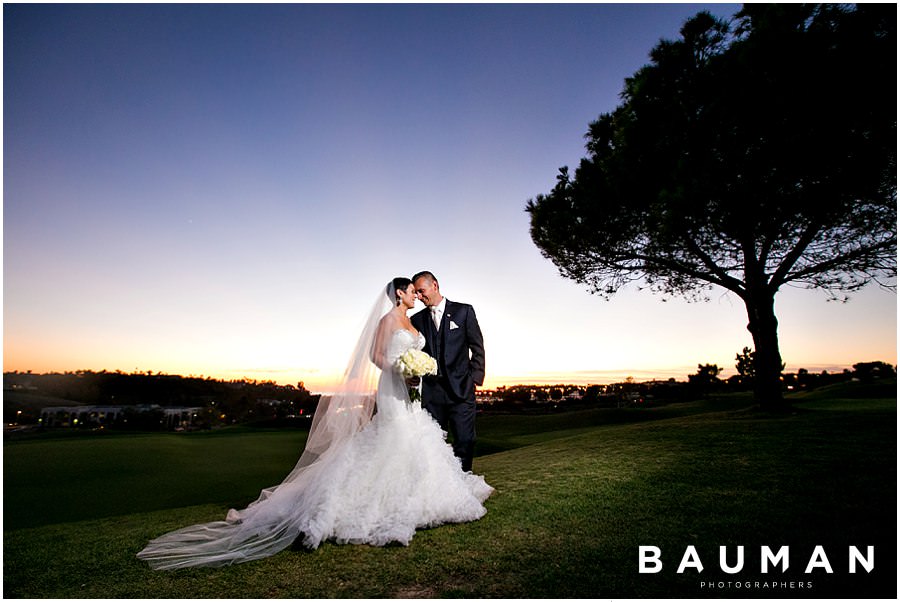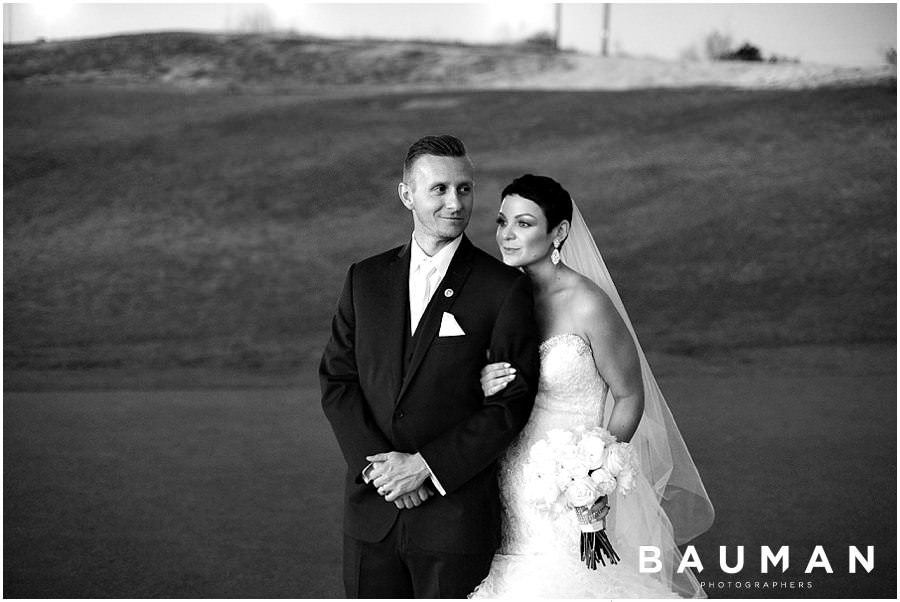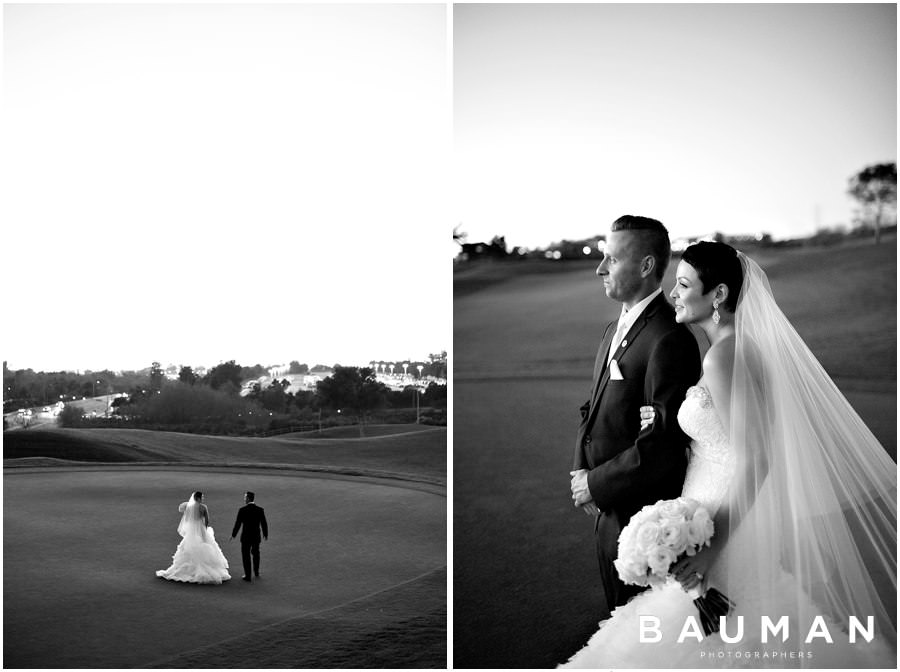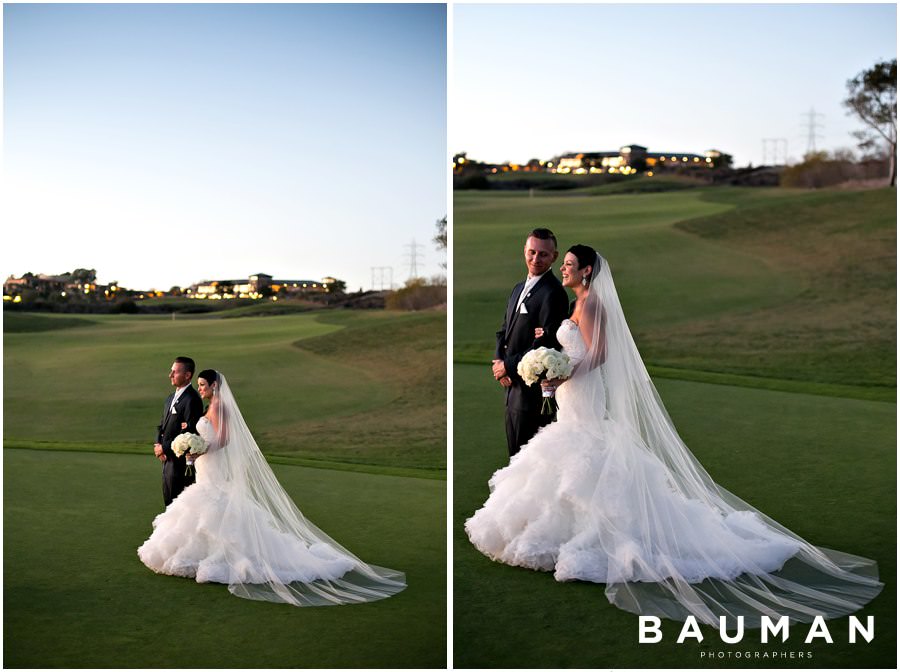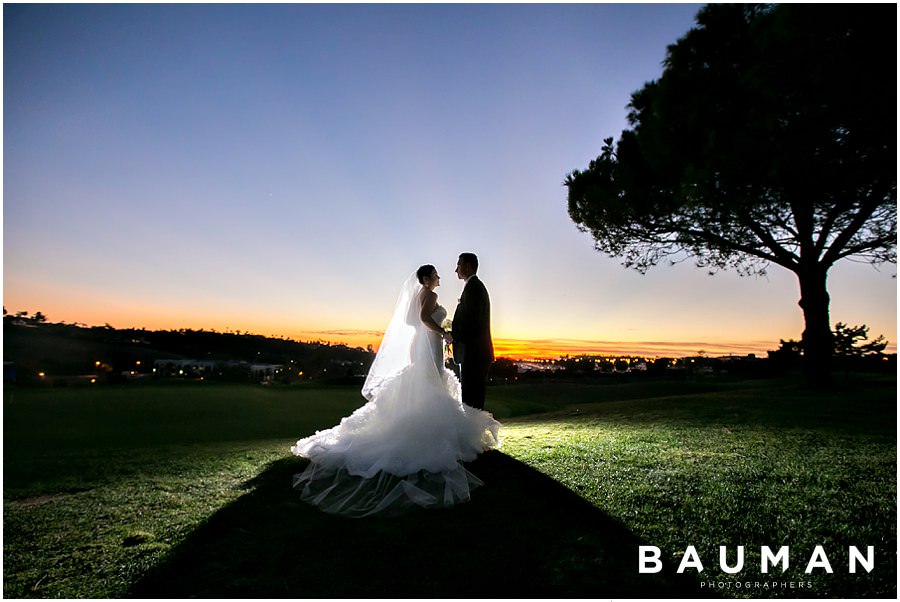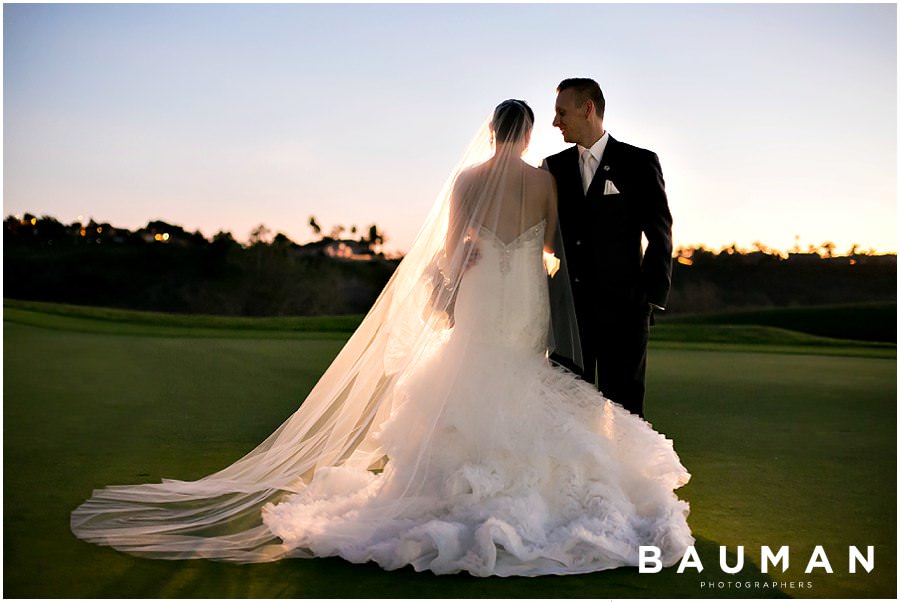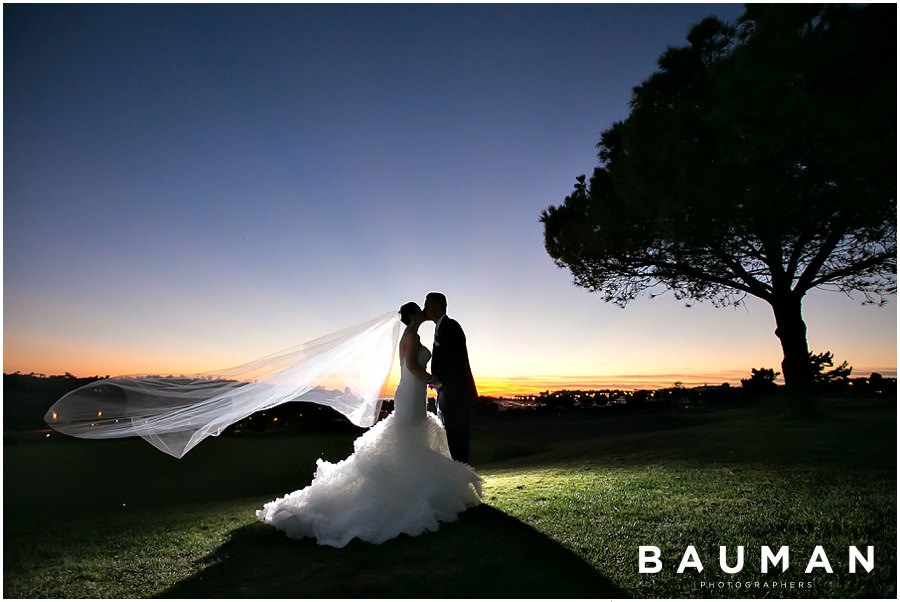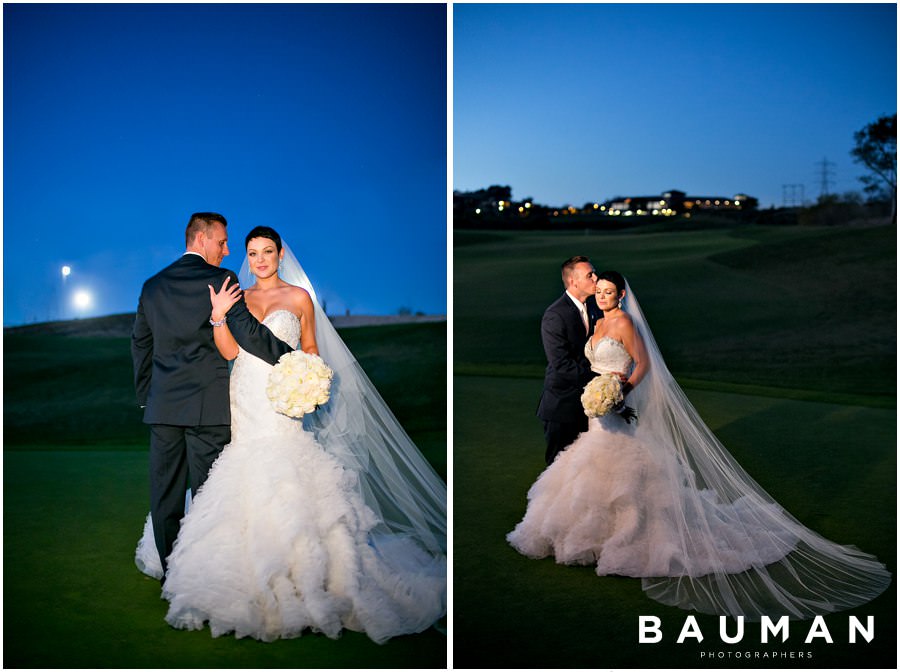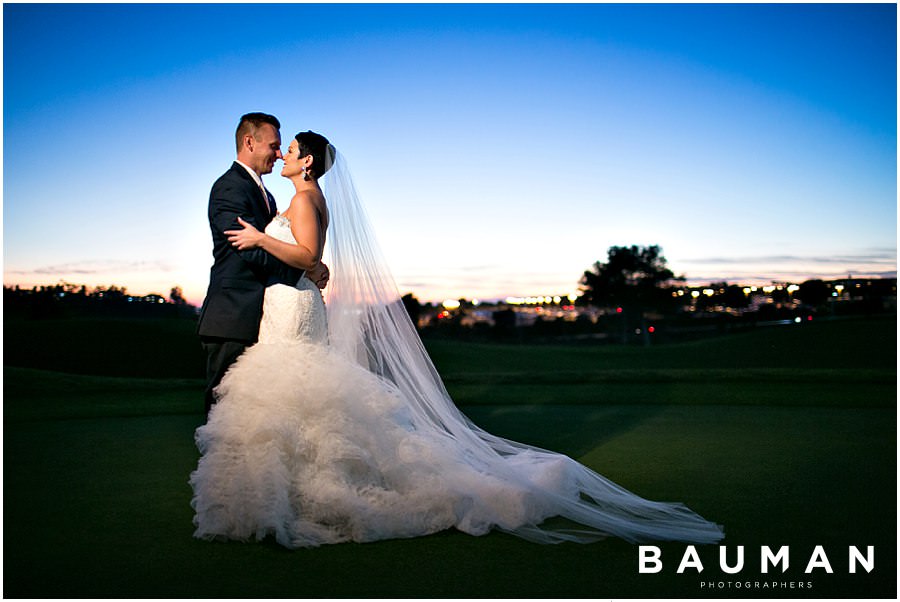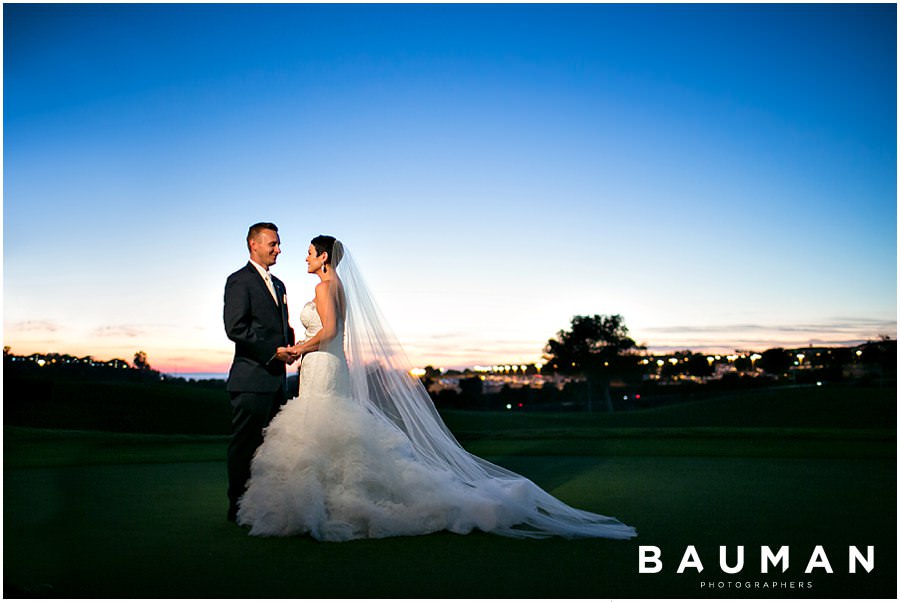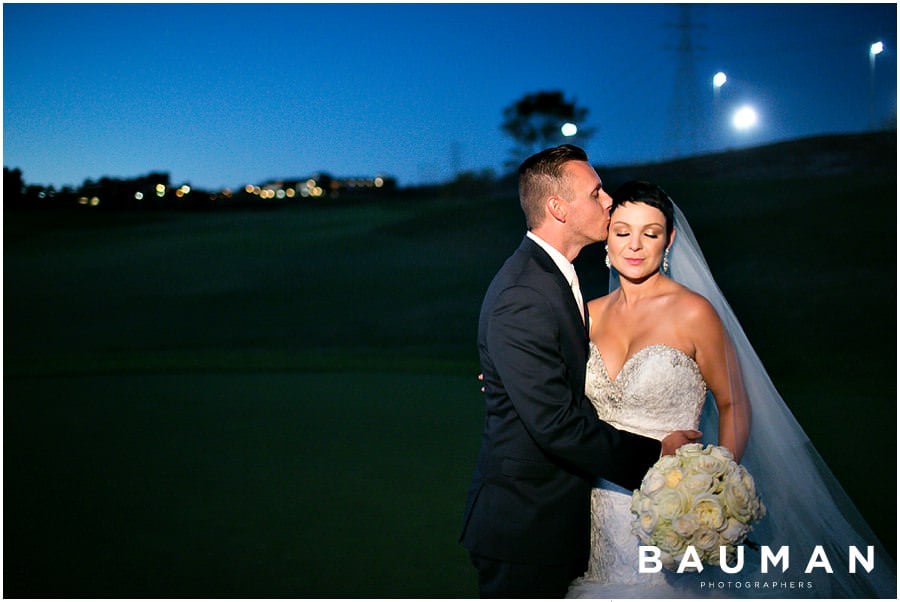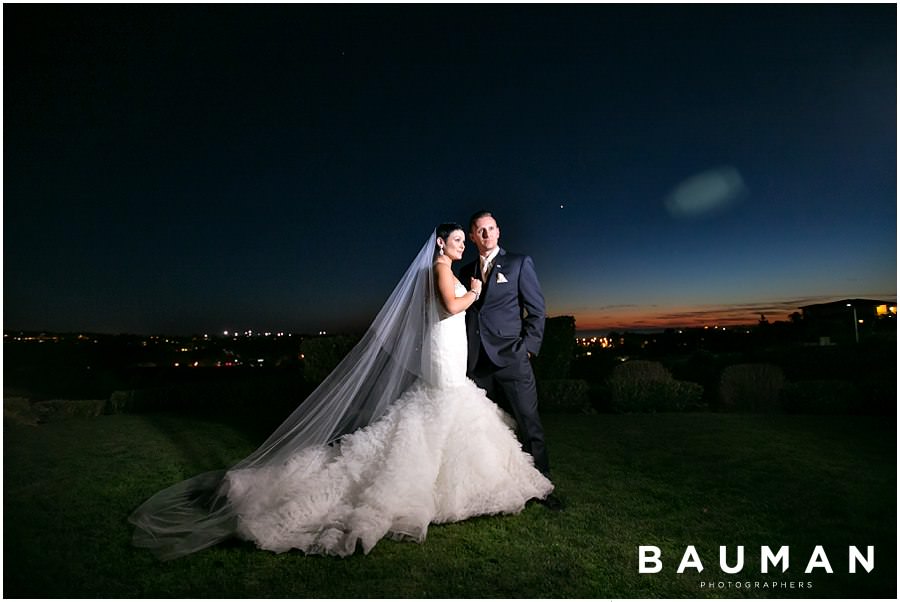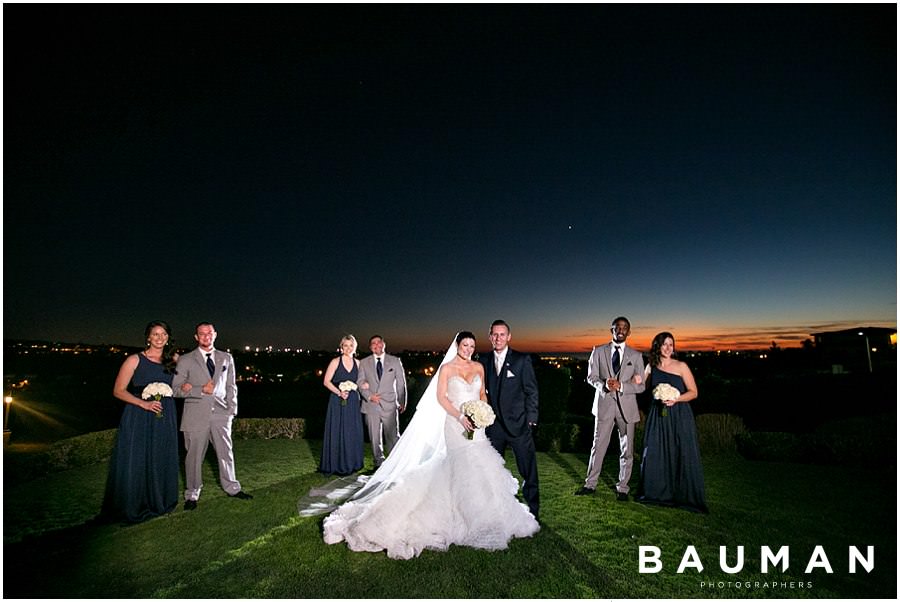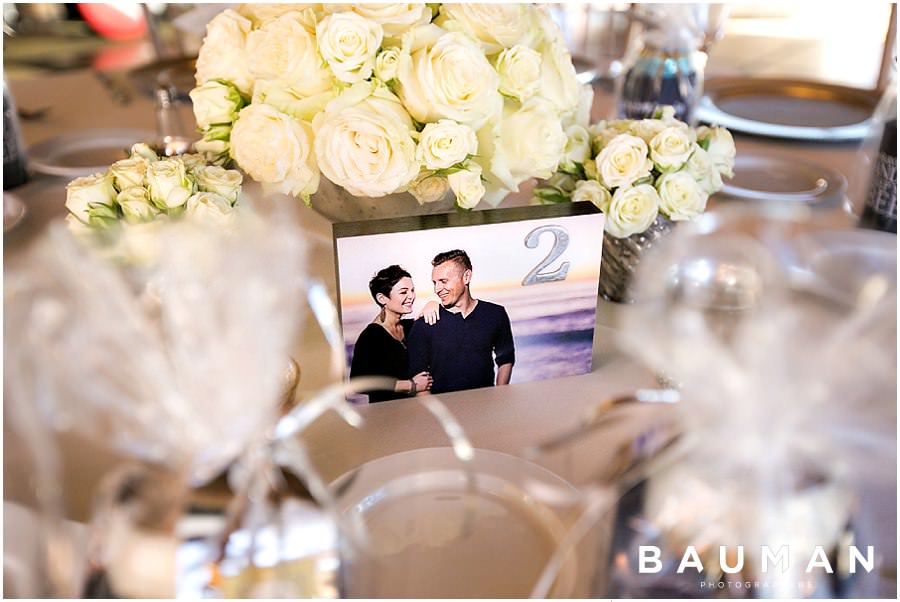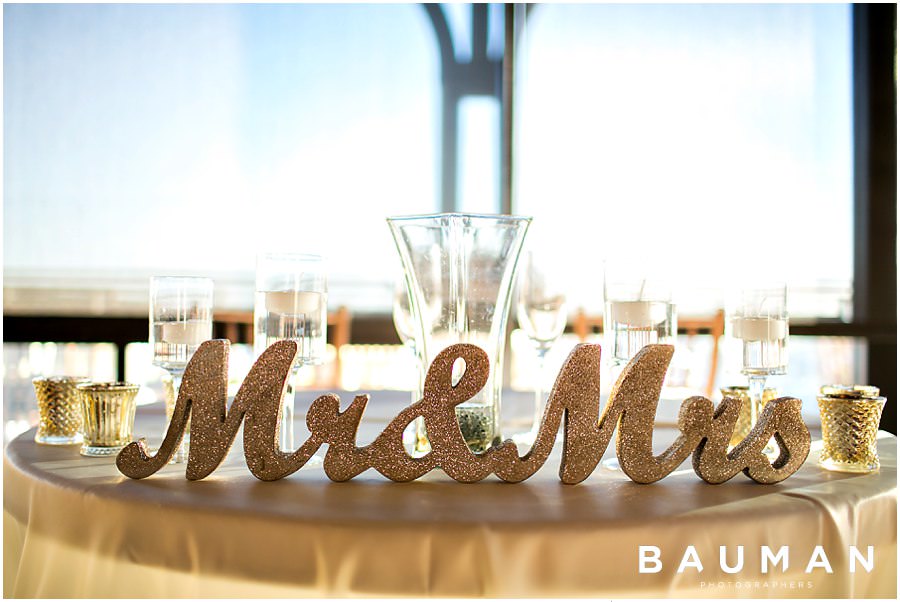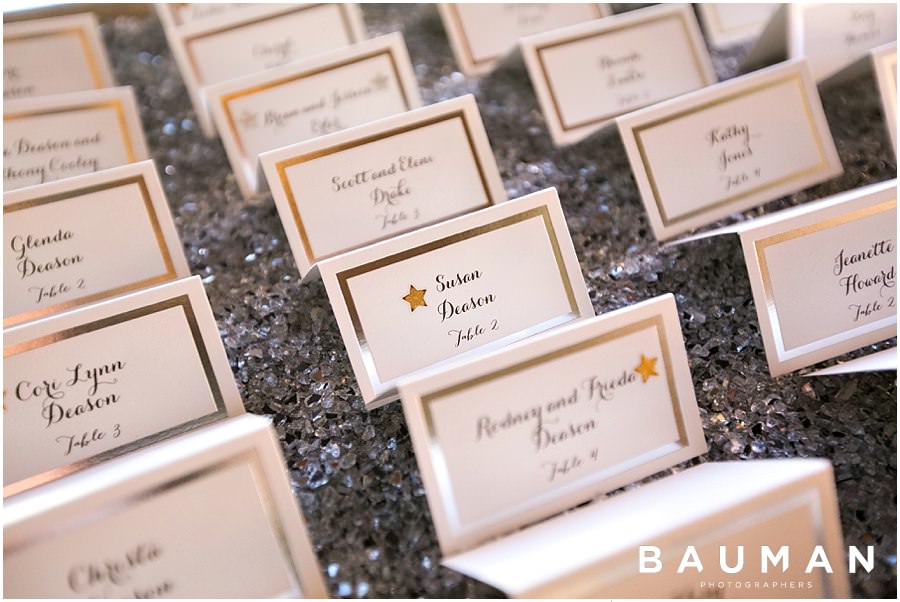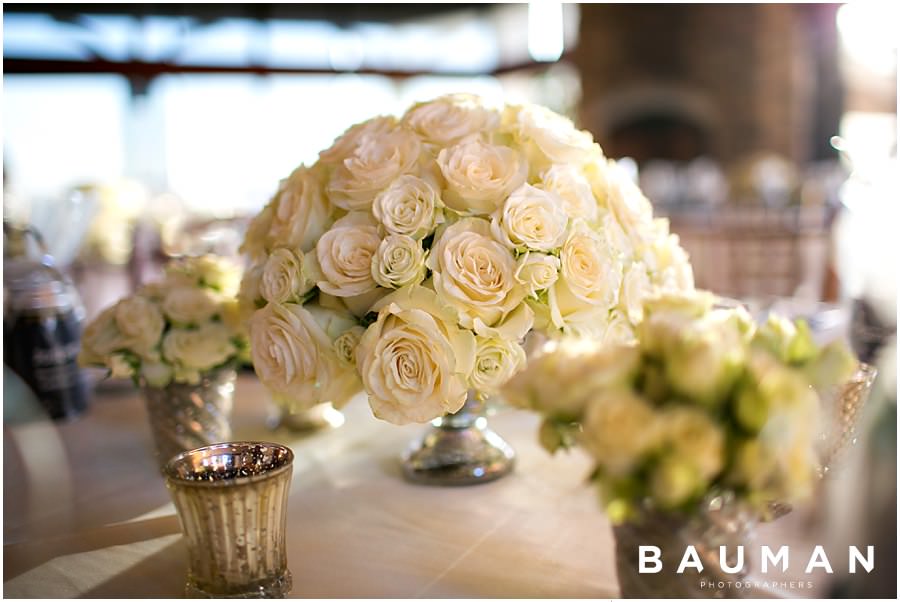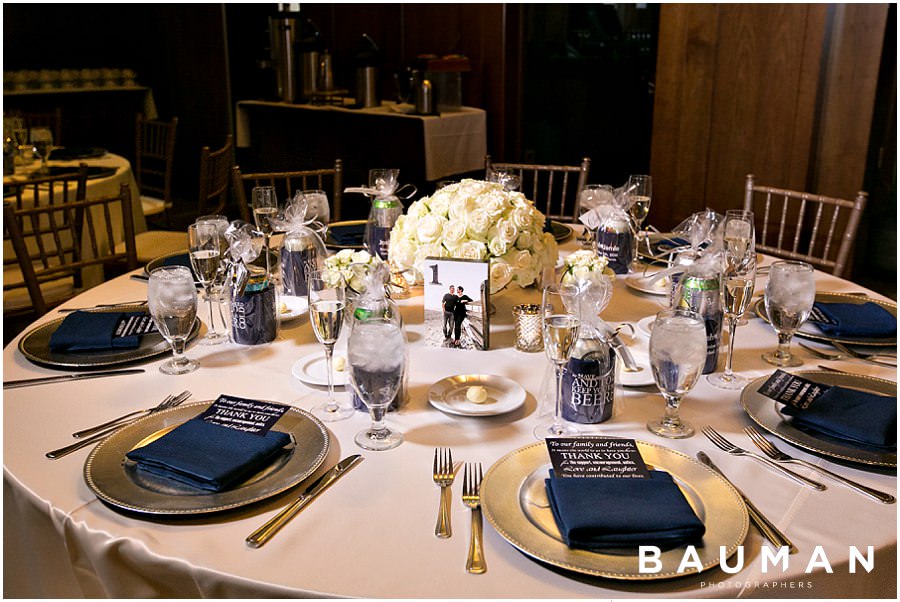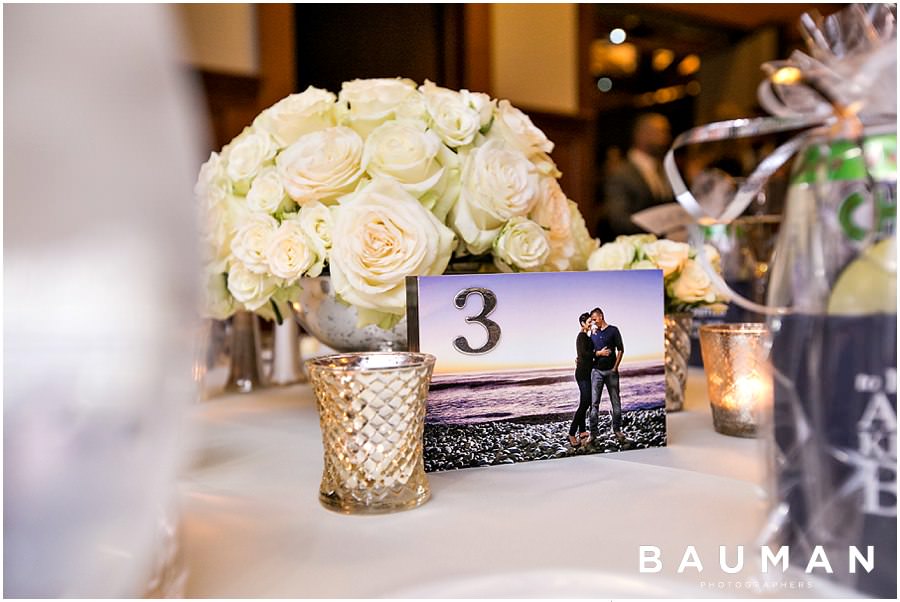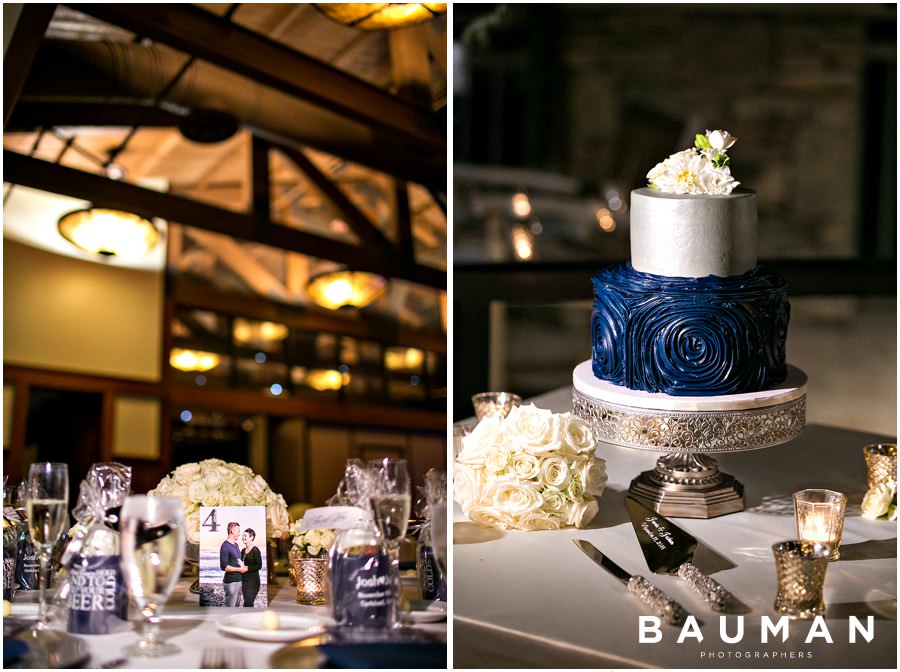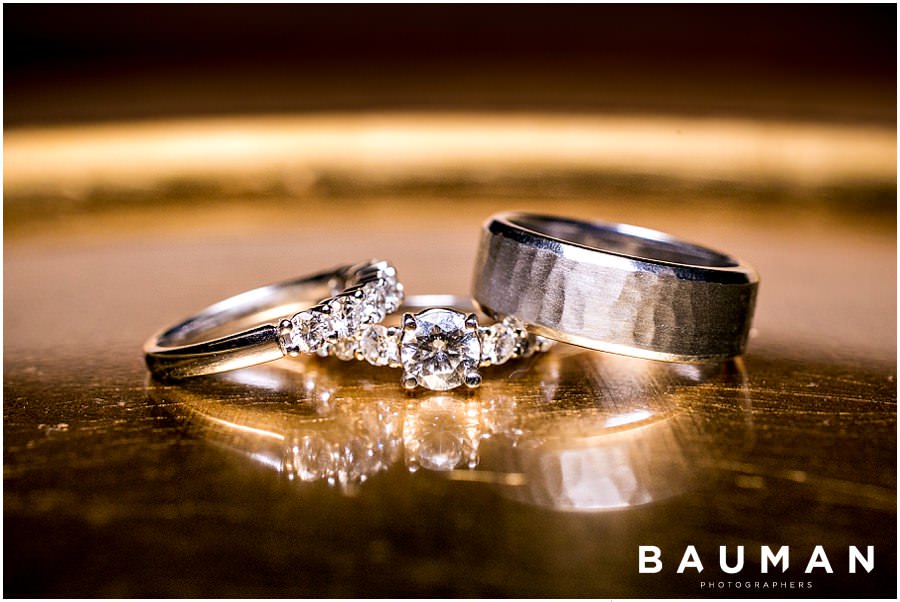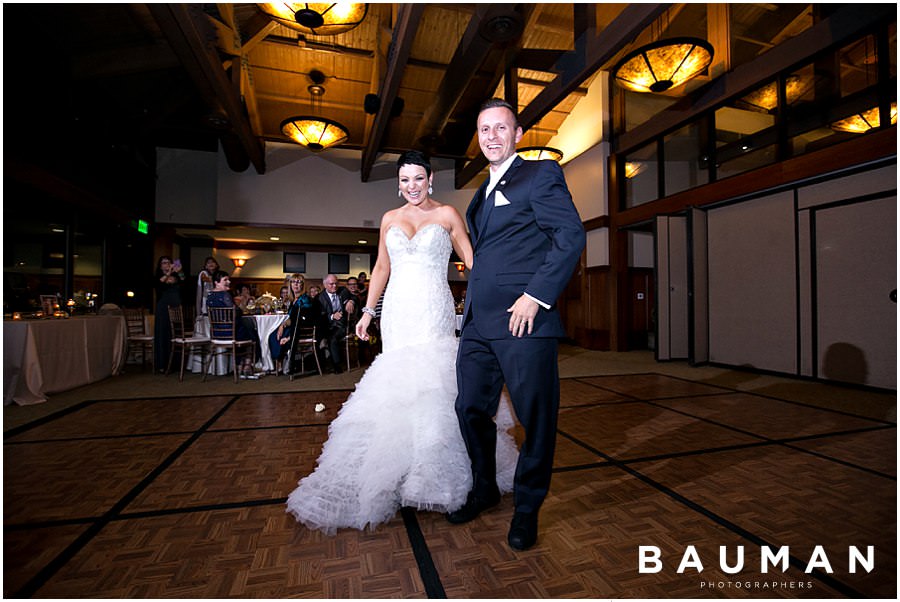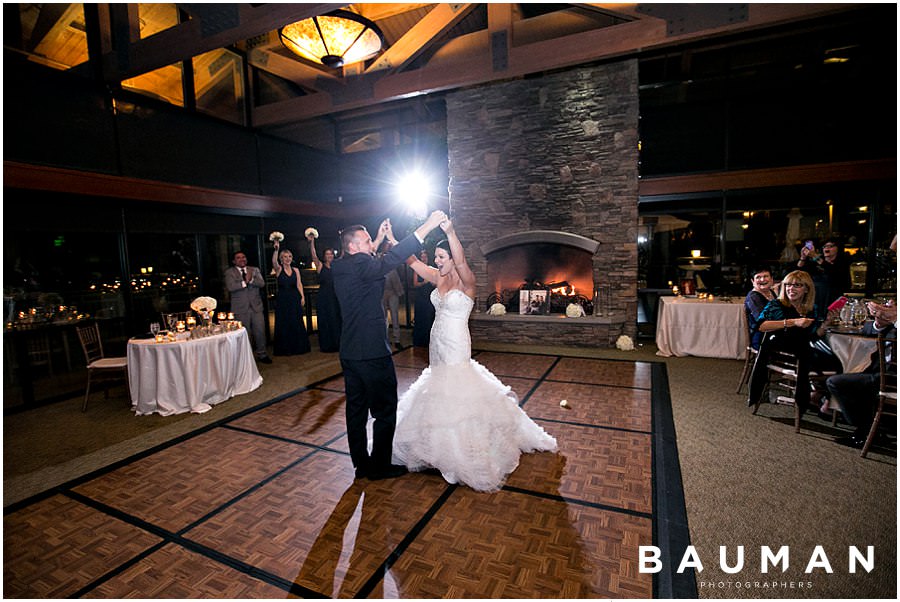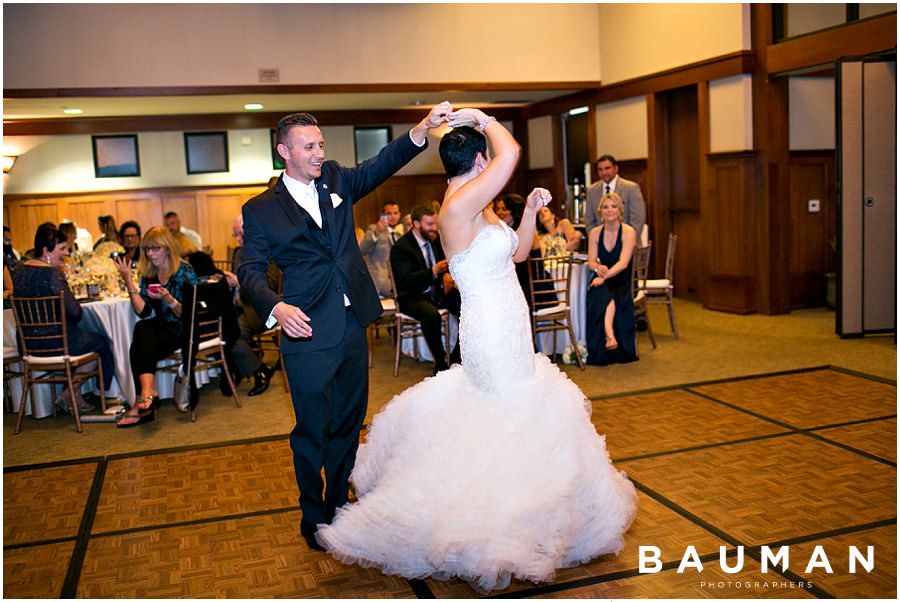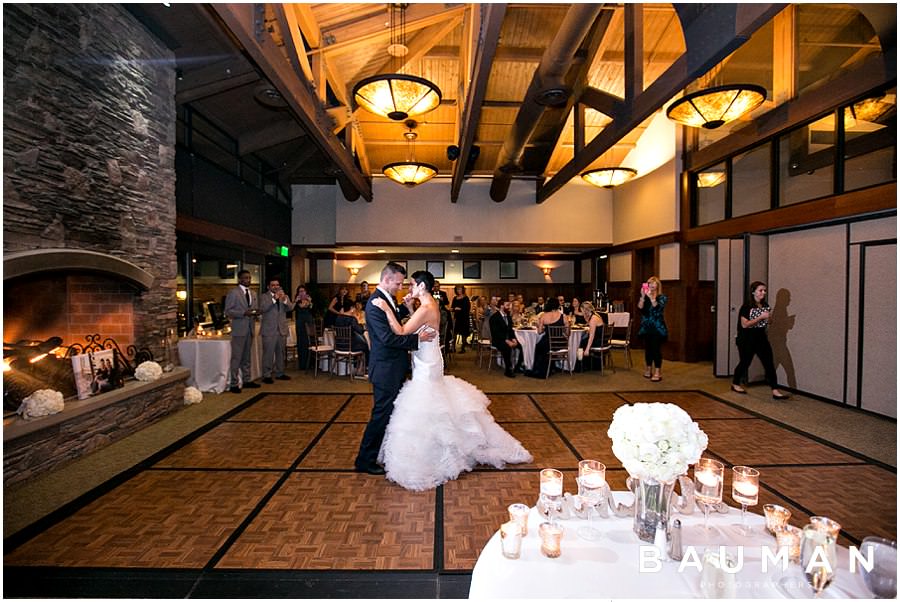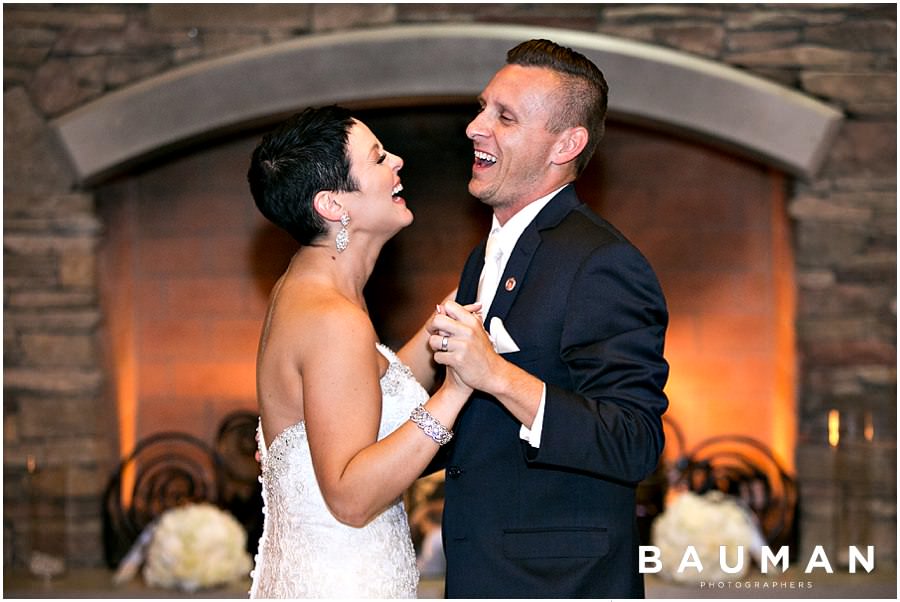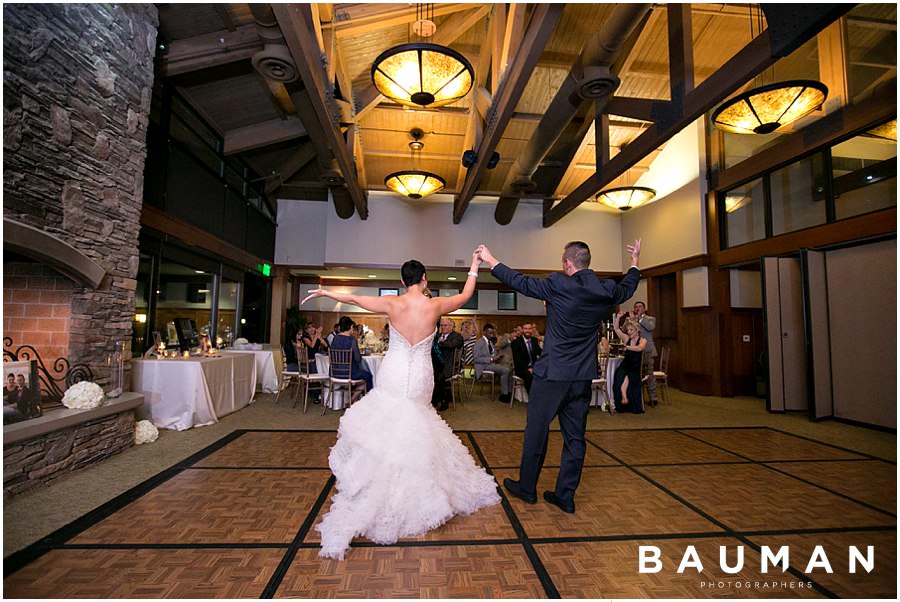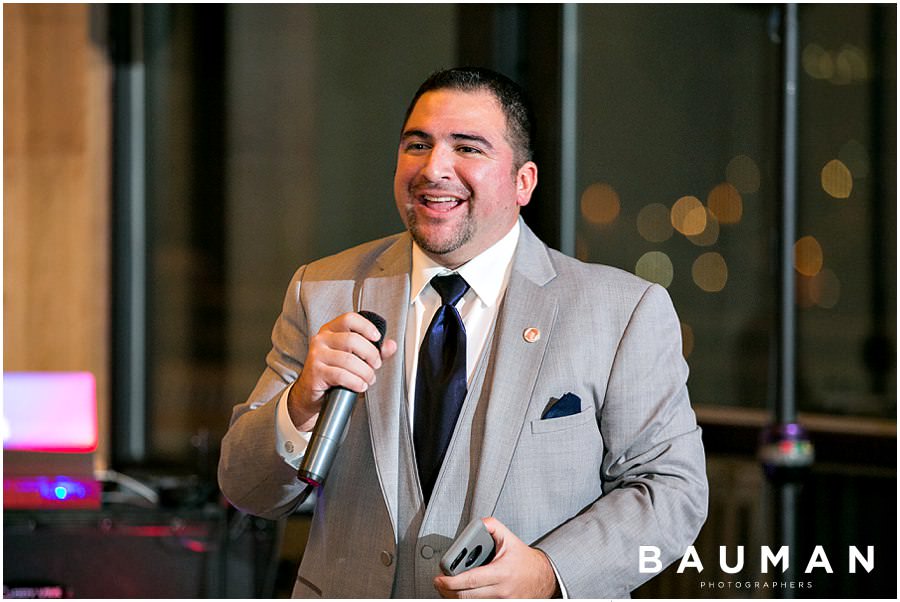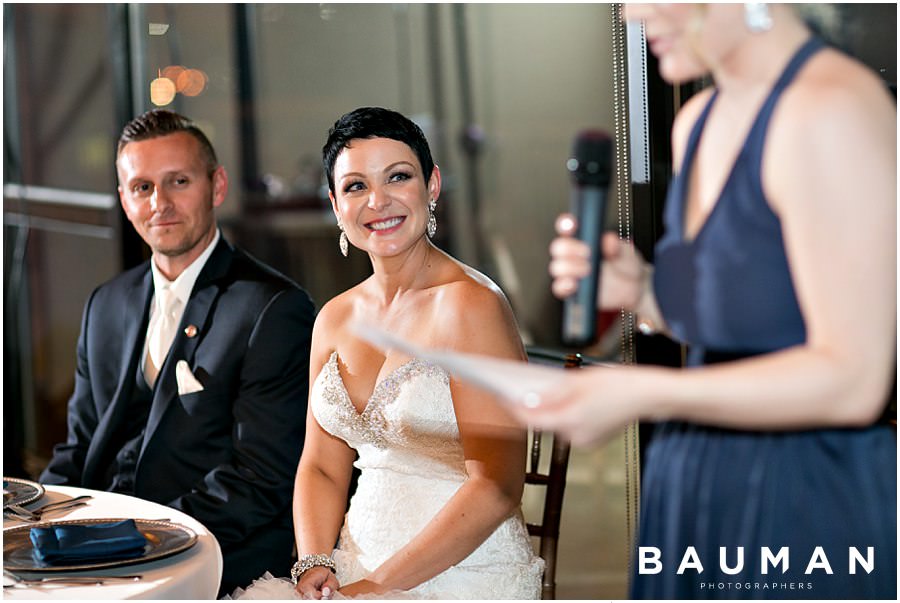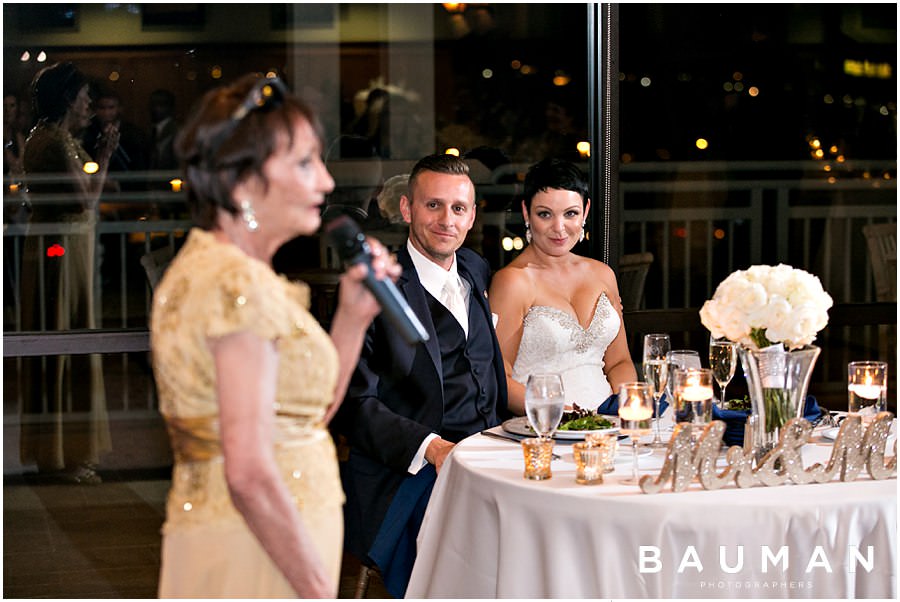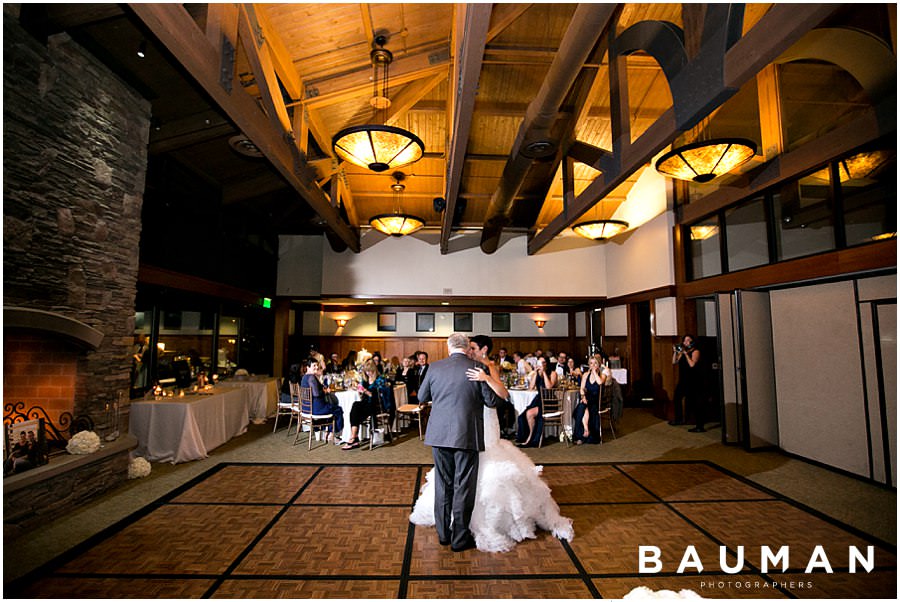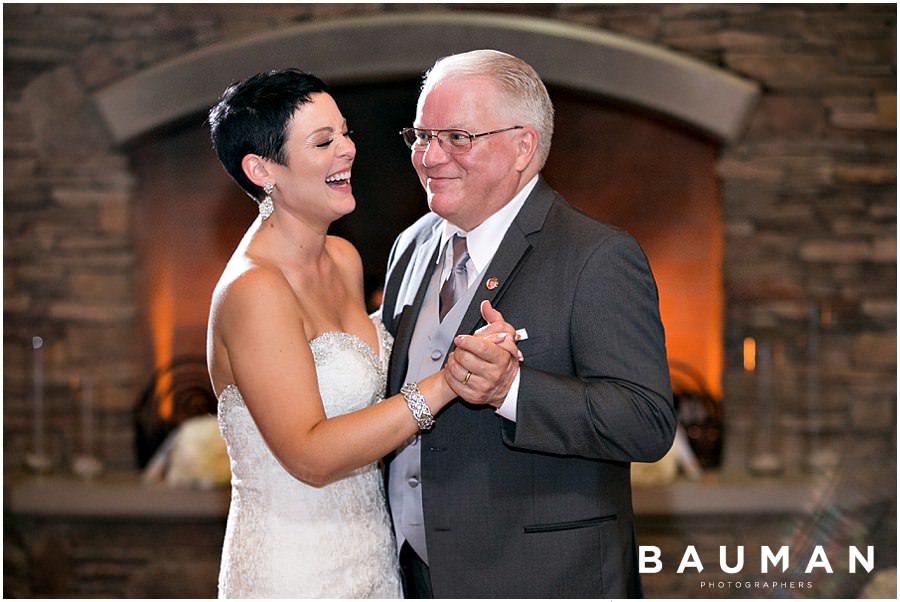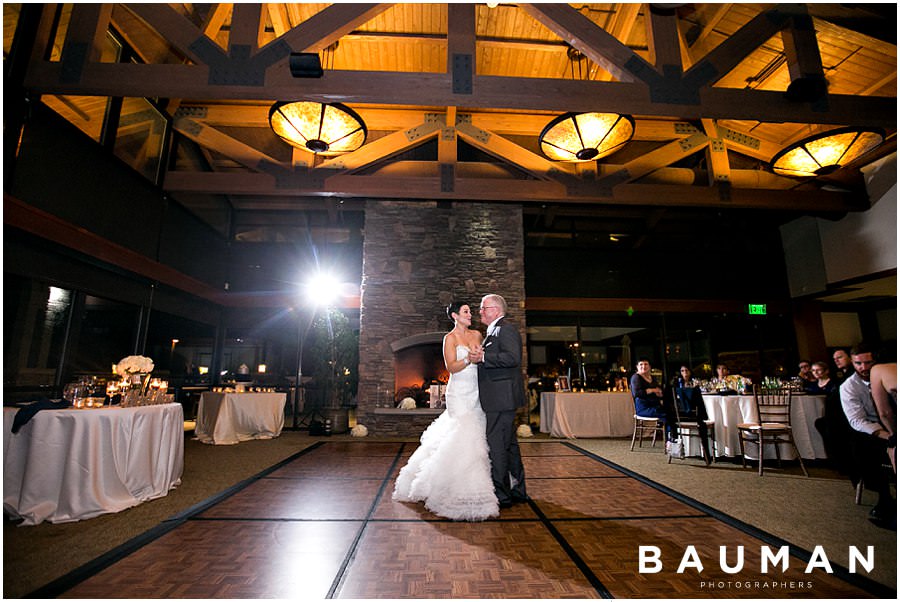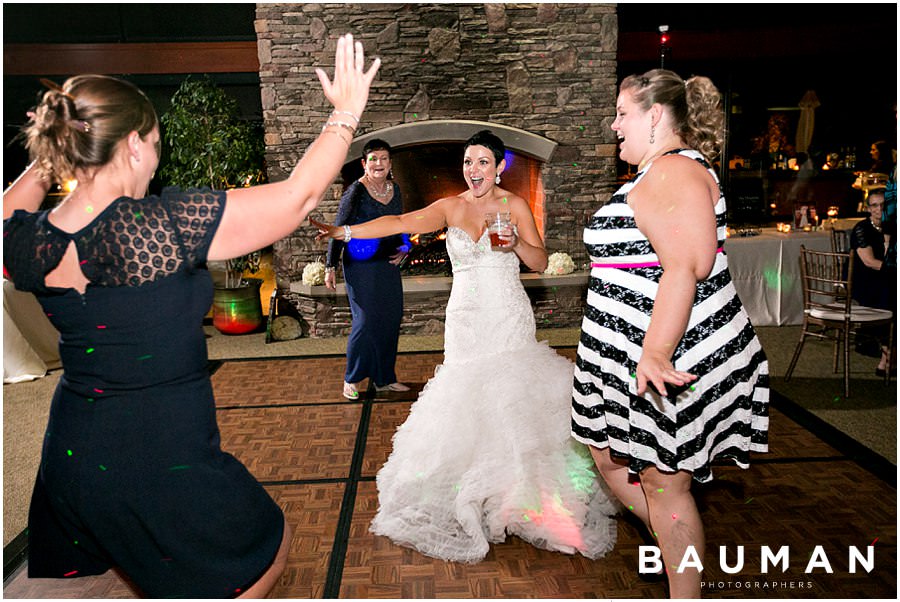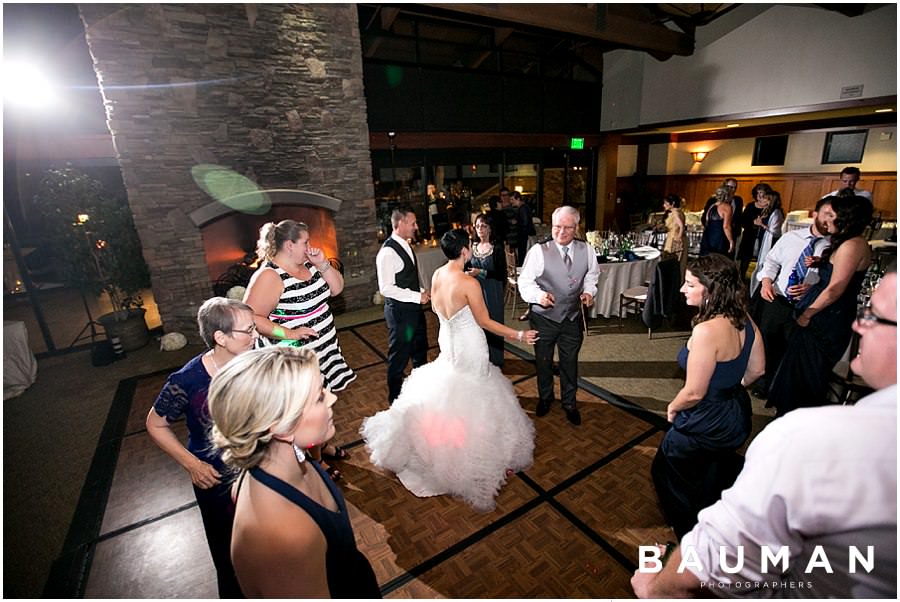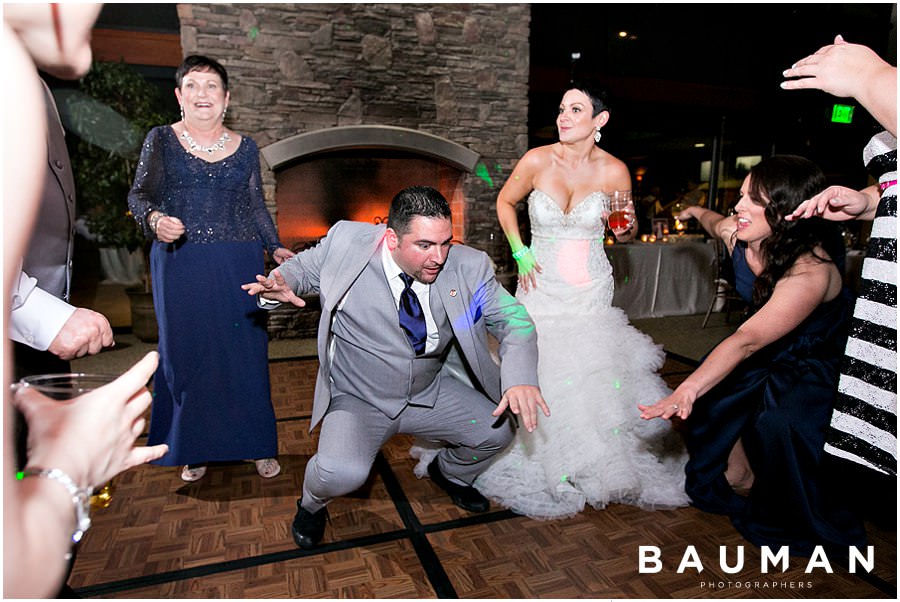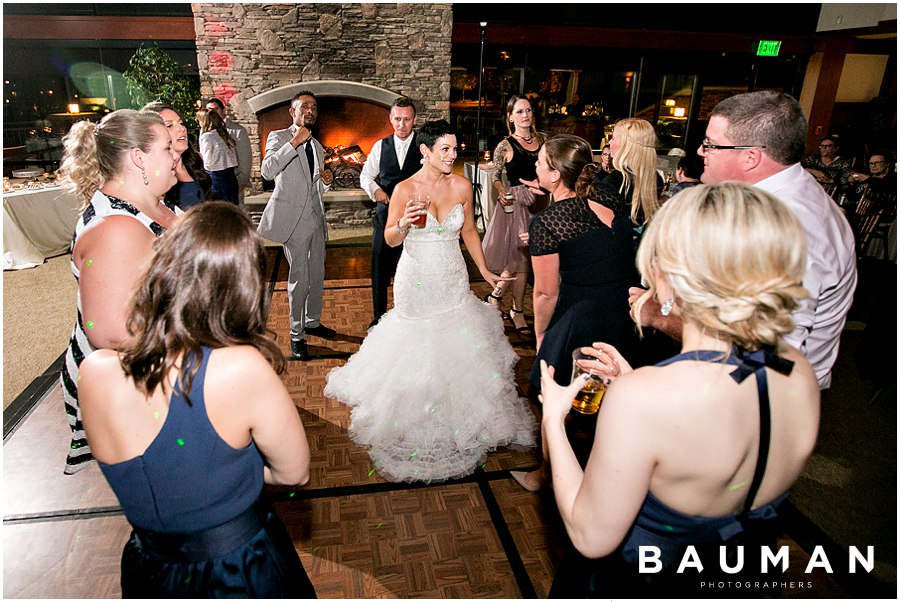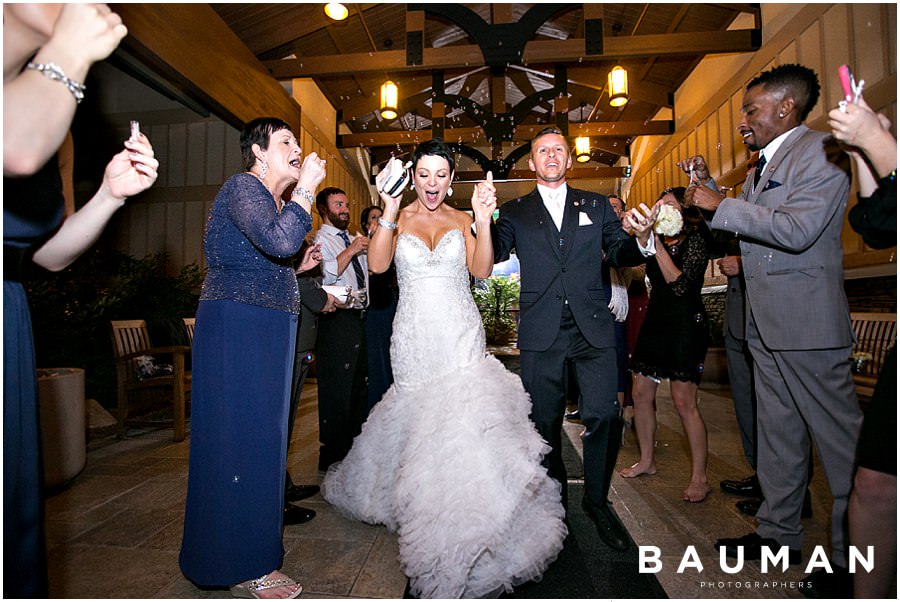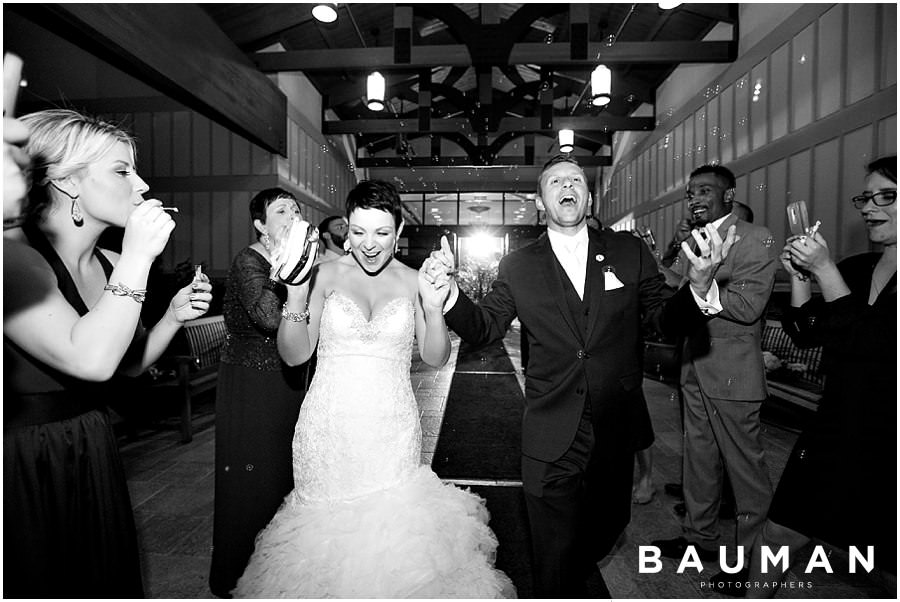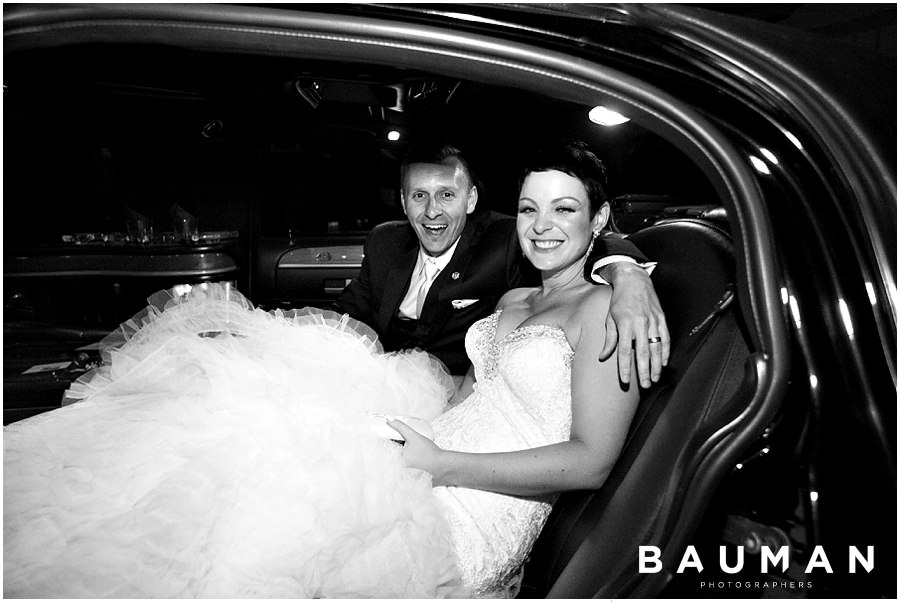 ---
Wedding Photography : Bauman Photographers | Ceremony Location : The Crossings at Carlsbad | Reception Location : The Crossings at Carlsbad | Event Design : Becca at The Crossings | Floral Design : Whimsey Florals | Desserts : VG Donut & Bakery | Gown Boutique : The White Flower Bridal Boutique | Make-Up : Ashley Fierro | Hair : Kelly Cardenas Salon | DJ : Danos Island Sounds | Officiant : Vows From the Heart |
---