Culture for the City
The San Diego Museum of Art has been an artistic hub in San Diego's iconic Balboa Park for almost 100 years. Boasting exhibitions with works from all over the world (from contemporary to impressionist and beyond), they are also known for their cultural events that inspire, educate, and cultivate curiosity among visitors.
The events team pours their heart and soul into their cultural events, which have drawn great attention from the artistic community of San Diego.
The Museum needed photographers they could trust to capture their gorgeous, high-profile events.
The San Diego Museum of Art began working with Bauman Photographers over 10 years ago. Since then, our photographers have worked seamlessly alongside the talented events team at SDMA to photograph their events with an artistic, thoughtful eye.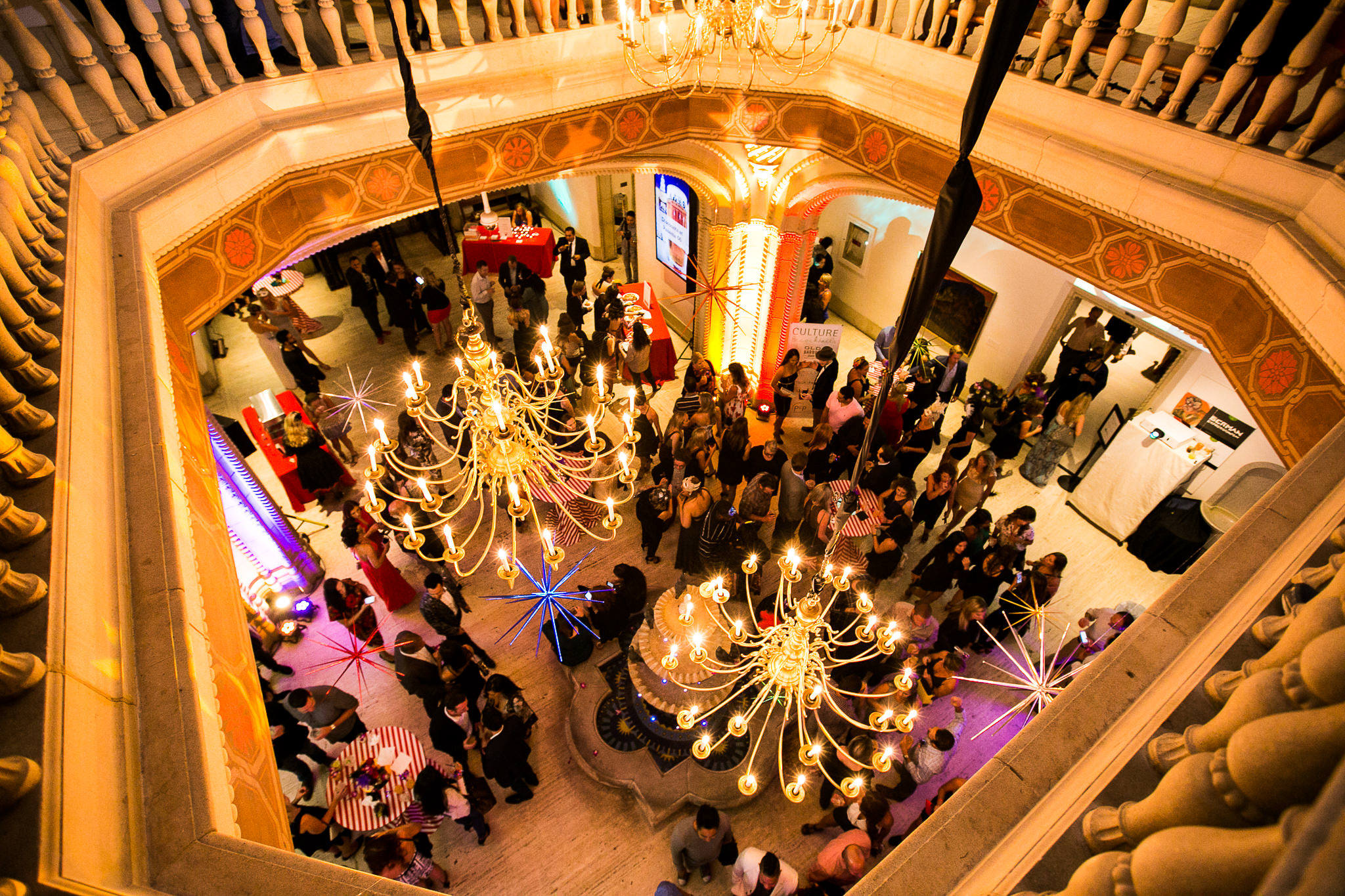 The Work We've Done
The events team at The San Diego Museum of Art values event experiences that are full of diversity, artistry, and color – so we use all the right lighting to capture their multi-dimensional art installations.
Beyond their daily visitors and Exhibition Opening events, SDMA hosts a quarterly evening soireé for the city, Culture & Cocktails, an energetic sundown event with a live DJ, signature drinks, and an exciting lineup of activities. Additionally, their annual Art Alive event is a highly-anticipated, extravagantly designed celebration of art and culture that spans several days each April. (It's one of our favorite events of the year!)
With multiple events on the calendar each year, SDMA needed a photography team they could count on to be available, consistent, and deliver incredible images that reflected all the hard work they've poured into their events.
And not only did they need their gorgeously designed events captured beautifully, but they also needed a team who would serve their high-profile guests and donors with a professional, positive demeanor.
Reliable & Consistent
With our team of experienced event photographers, the team at SDMA has never have to worry about quality images or availability with our team.
Beautiful, Vibrant Images
A vibrant cultural event demands vibrant images – because blah, dull images just will not do the events at The Museum justice.
Fast Turnaround
The events team needs to have images FAST, so we deliver highlights within 48 hours to start sharing right away!
"I have been working with Bauman Photographers for over 10 years now and have NEVER wanted to work with anyone else. Their work is impeccable and they are great with our social event attendees, our members and donors, and our staff. Their team has become like part of our Museum family."
Sarah Grossman
Event Manager / SDMA
Roaming Photographer
Events at The San Diego Museum of Art are designed to be entertaining and engaging for its guests, and our Roaming Photographer captures all the fun as it's happening! We focus on capturing candids of guests interacting with exhibits and activities, as well as posed photos of key guests smiling at the camera.
Stunning Details
No gorgeous detail is too small to capture! From the place settings to the signature drinks to the jaw-dropping installations, our photographers have a keen eye for detail, and aim to photograph the thoughtful designs at SDMA to give them the credit they deserve for all their hard work!
Artistic Portraits
The event management team at SDMA are not your average corporate event planners. They are full of STYLE, and always take pride in selecting their fashion to match the stunning design of the art and event experience. Thus, we create stunning artistic portraits to match – and the results are always so much fun!