When curating a corporate event photography plan, there's many options you can choose from to customize your photography to best suit your event, and we're happy to walk you through our top 6 corporate event photography upgrades here. Whether you're looking to boost ticket value by providing a Headshot Booth, Step & Repeat, or Awards Show Coverage, or looking to maximize your own marketing options with multiple photographers and expedited turnarounds, our most popular services are below!
Are you looking to boost ticket value for attendees? The perfect way to do this is our Headshot Booth, where we'll set up a location at your event to capture their headshot against a background of your choice. And to make sure they don't have to go through all of your attendee's photos, be sure to consider our individualized gallery service; used by larger conferences such as Clio Cloud Conference! Be sure to consider booking a headshot booth for your next corporate event– and learn more about this service and how to customize it by clicking here!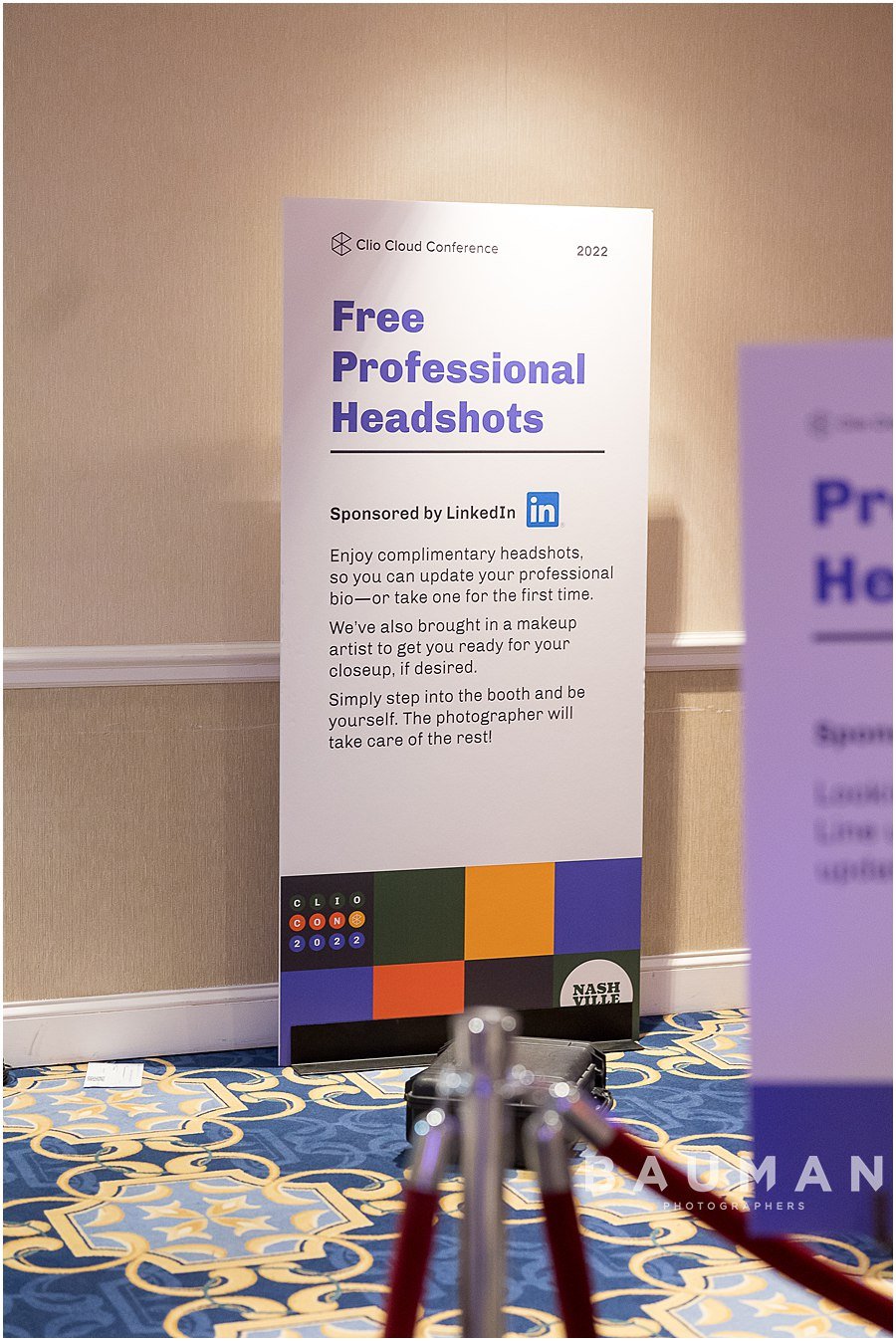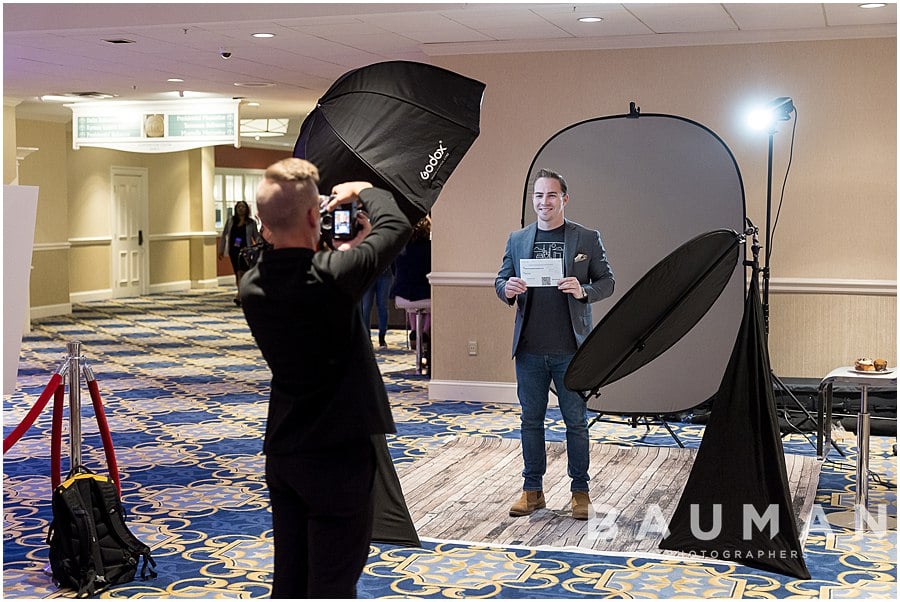 When you work hard on your awards ceremony and your honorees work hard to be recognized, it's worth looking into Bauman Photographers' Awards Ceremony Coverage for your event. From focusing on your VIPS to treating your honorees who reached milestones with prints of them accepting their award, we're happy to make sure you get the plan that works best for you and your budget! Click here to learn more about our Awards Ceremony Coverage!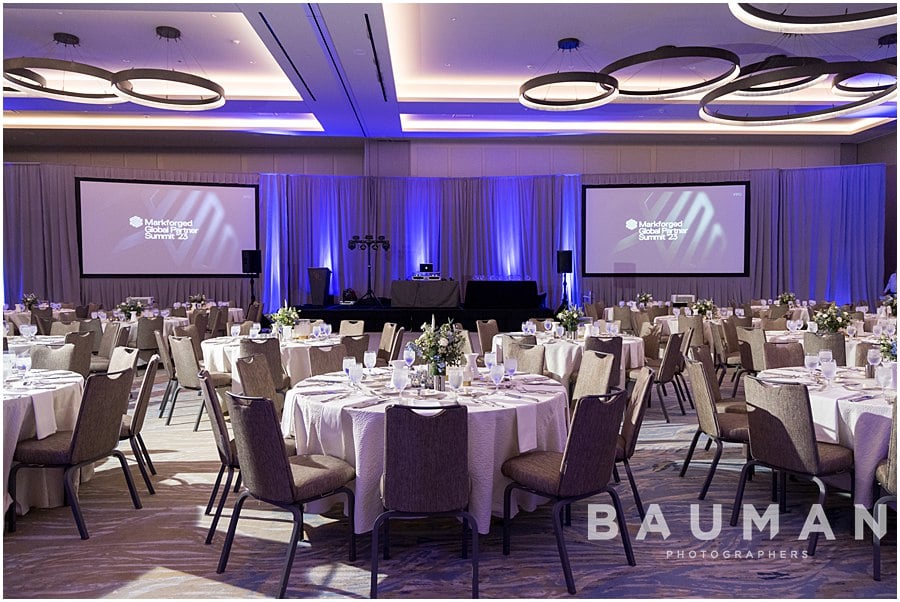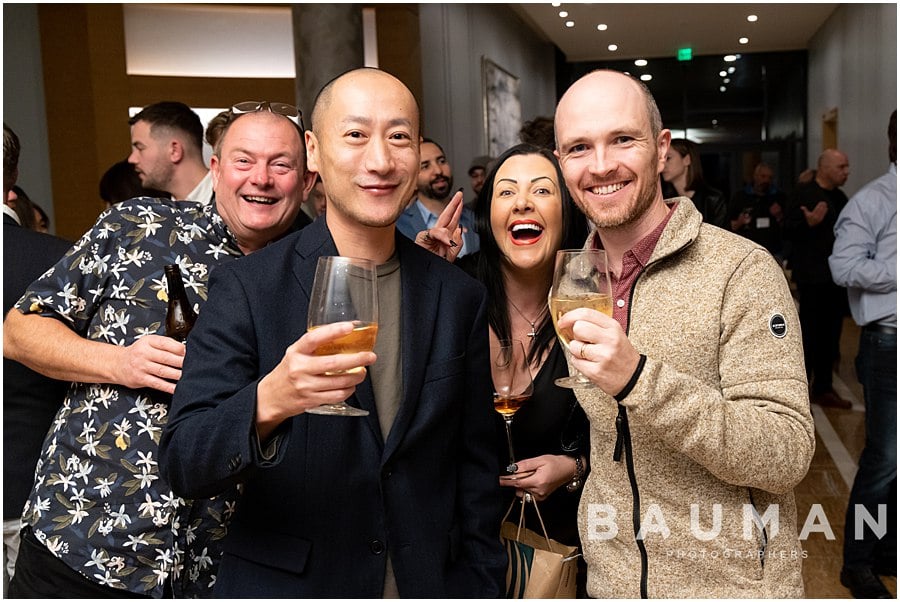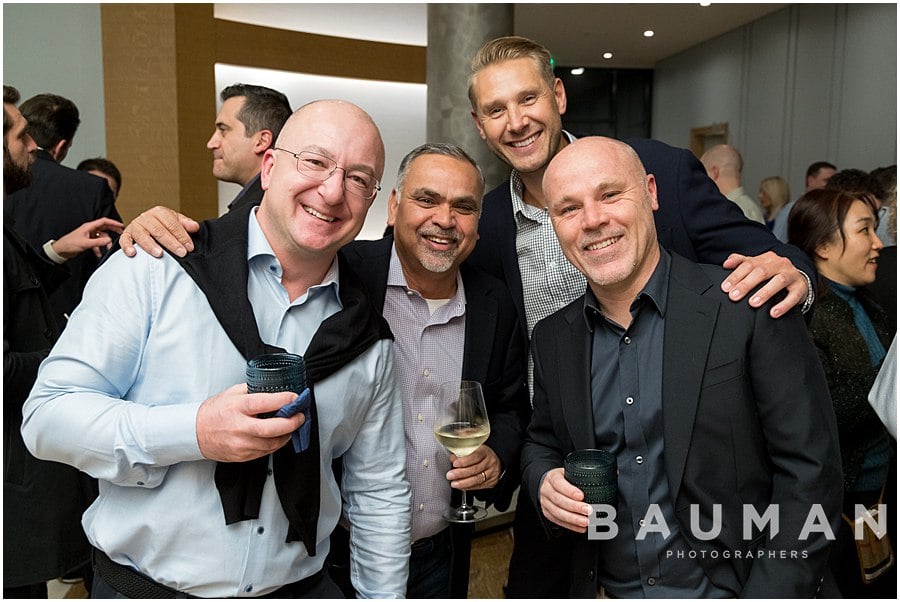 3. Why a
Next Day Turnaround
or Same Day Highlights Upgrade Might Be Right for You
Are you interested in making sure that you have marketing materials from your event immediately? Are you looking to give your attendee a print of their Step & Repeat photo from the first day at the end of your multi-day corporate event? You may want to consider a Next Day Turnaround– the perfect way to make sure you have the images you need, as soon as possible. Whether you're looking for a few files or your entire gallery, click here to learn some of the ways that Bauman Photographers will work with you to make sure you have your images when you need them.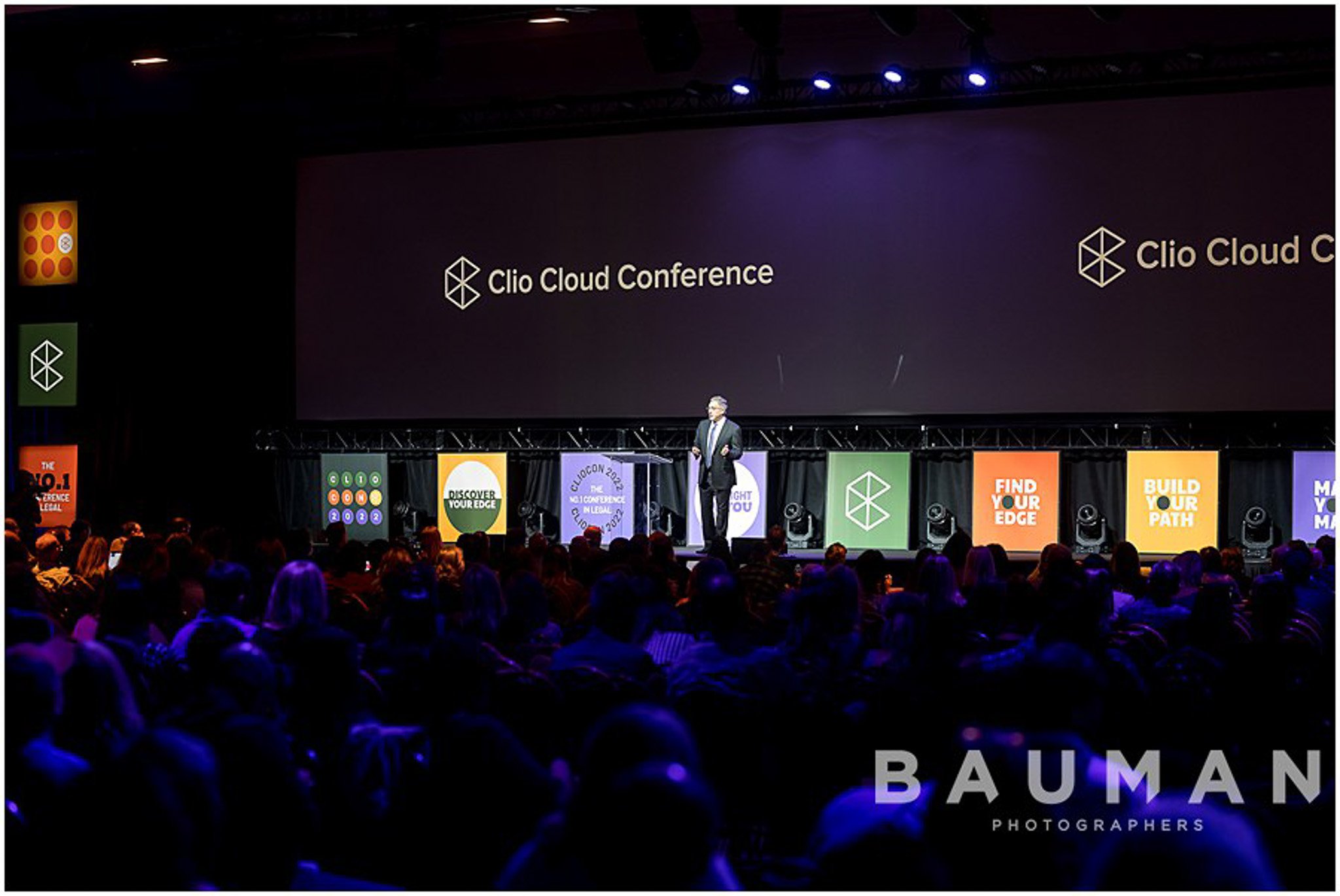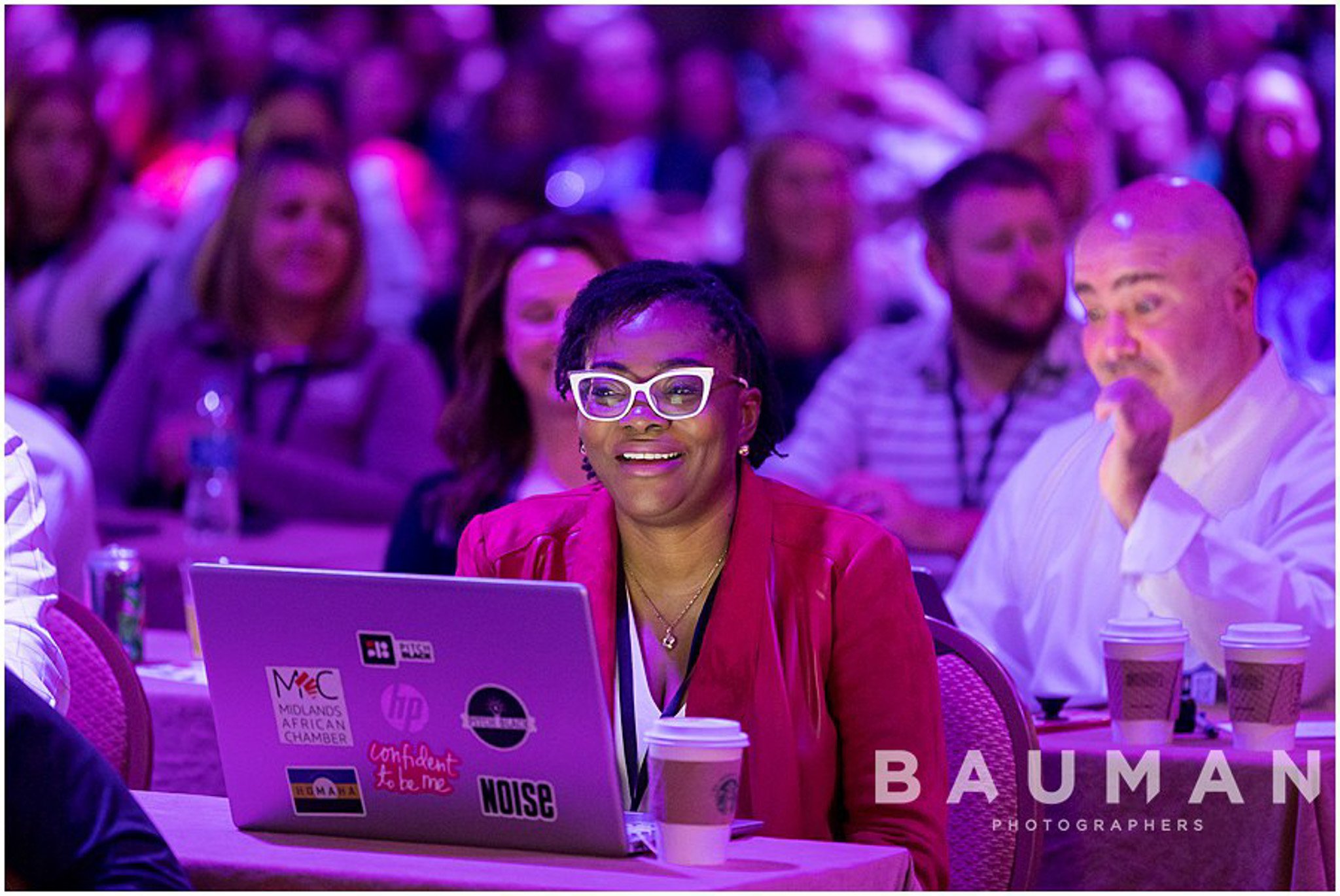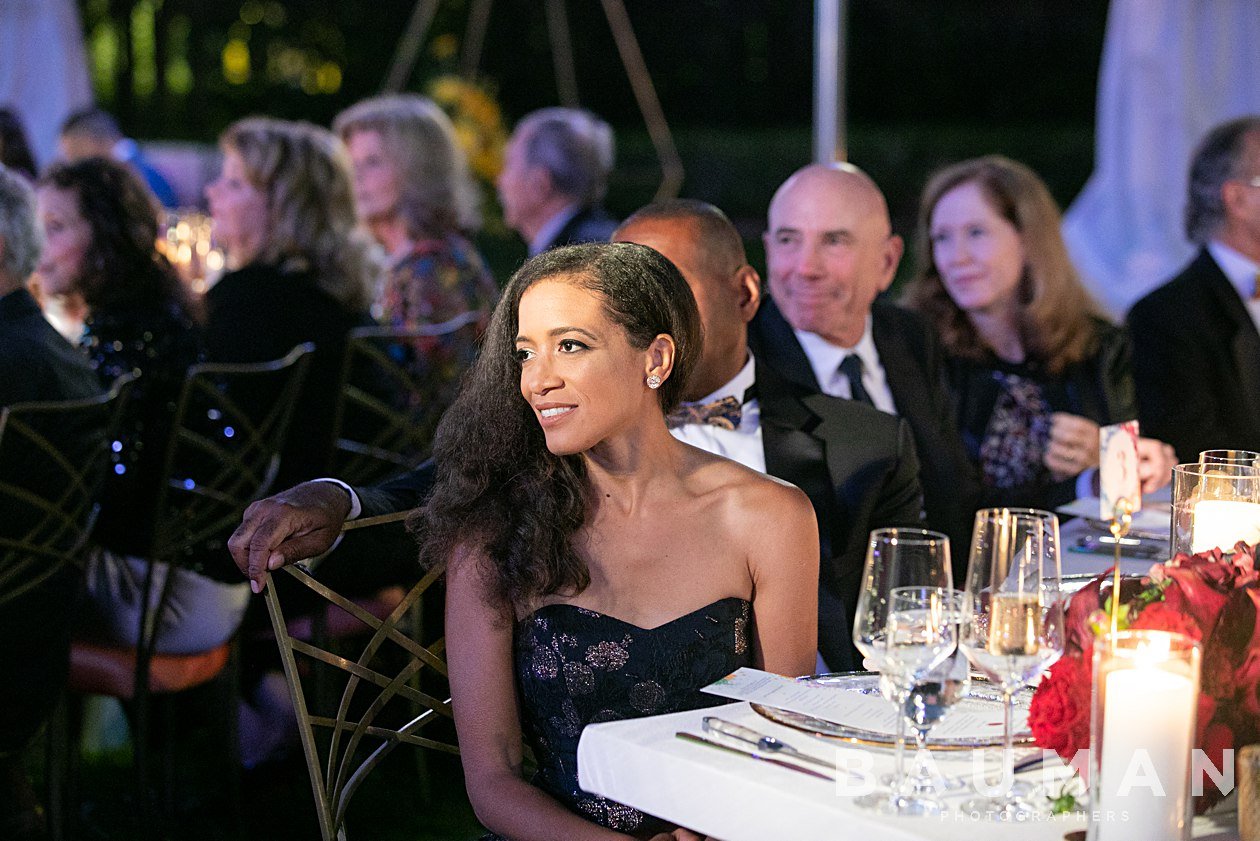 4.Step & Repeat– a treat for your staff and you!:
A great way to make your attendees feel special at your corporate event is our Step & Repeat coverage, where they'll get a chance to have their portrait taken in a stunning part of your event location. With the option for individualized photo galleries, prints, and more, there's so much that you can offer your attendees and VIPS with our Step & Repeat Coverage.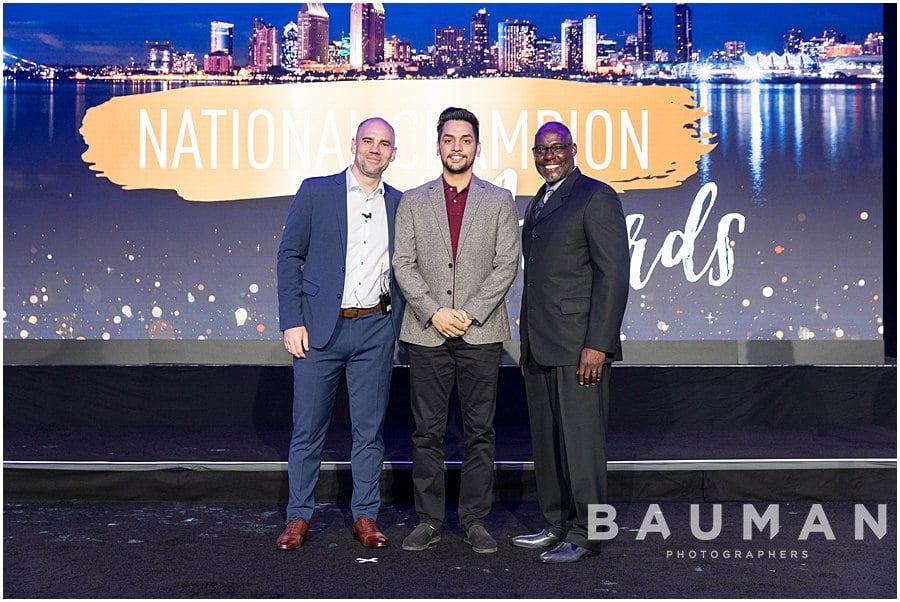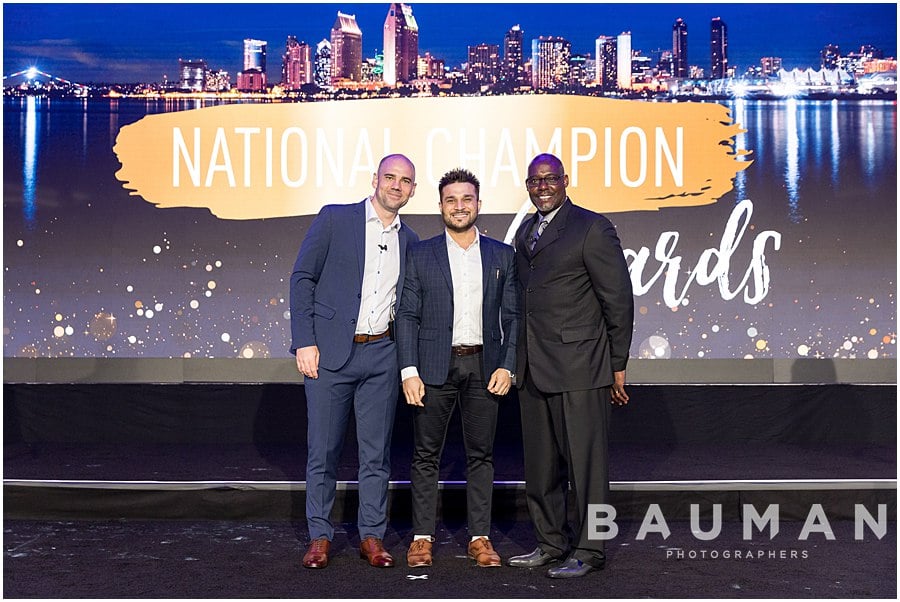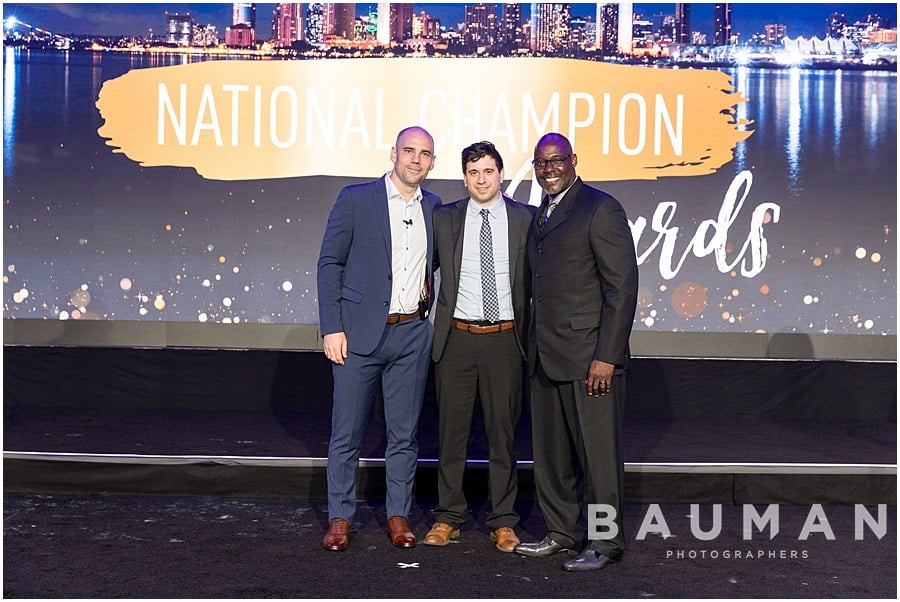 With a divide and conquer approach, our team will roam throughout your event to capture as many sessions as we can. Whether you choose to upgrade your corporate event with a headshot booth, have us cover your awards ceremony, or treat your team to a Step & Repeat, having multiple photographers allows us to provide detailed and even more personalized coverage. Click here to learn more about our multiple photographer approach!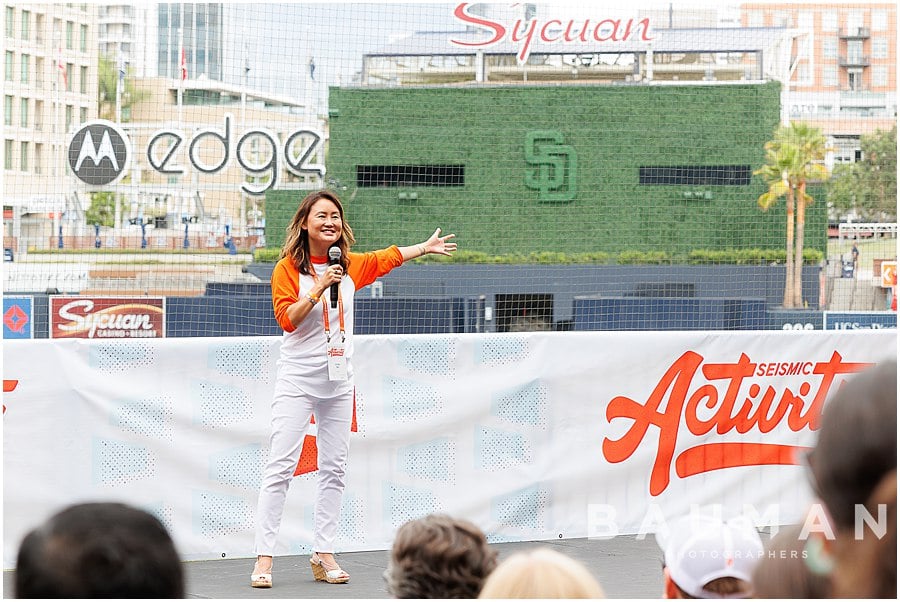 6. What's the Difference Between Level 1 and Level 2 Retouching?
A great way to perfect those marketable moments we capture at your corporate event, Level 1 & 2 Retouching have quickly become sought after services by our clients. Whether you're making sure your entire team is looking at the camera and editing out people in the background with Level Two retouching, or removing wrinkles from your outfit and taking away any stray hairs you may have with Level One retouching, we'll make sure you look your best. Click here to learn how Bauman Photographers can work with you to perfect your corporate event coverage, and turn it into the perfect marketing material!