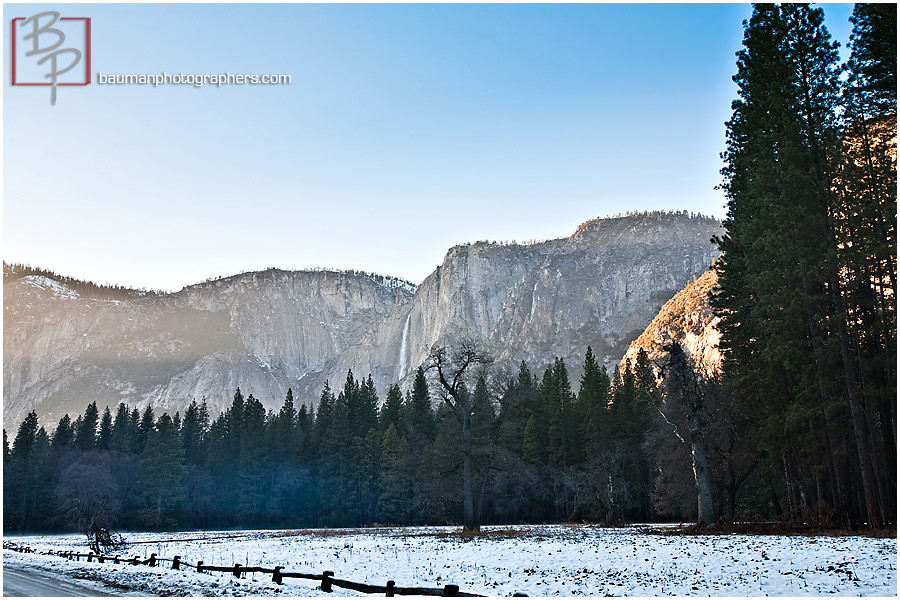 The Yosemite Trip is a tradition that Jared has been a part of for as long as he has been a professional photographer. He wanted to photograph Yosemite in the winter when it is covered in snow so one year he convinced his college roommates to go with him to Yosemite in the middle of winter to camp in tents. That is a tradition that has carried on for the last 11 years.
I always thought that they were crazy going up there and sleeping in tents in the winter, but this year I decided to give it a shot my self. There were eight of us who went on the trip this year and two of us were rookies at winter camping. This was not only my first time winter camping, but camping period. Even though I am a fan of the outdoors, I had never really seen a good reason for sleeping in a tent. I am glad that there were veterans there to show me the ropes.
We had a great time camping. There was so much to do and the time seemed to fly by. We spent our time playing disc golf, hiking, playing football and of course lots and lots of eating.
I can't wait for the next trip. I want to explore more of the park and take lots of scenic photos next time.